On March 19, 2018, the White House attorneys made an announcement that Joseph diGenova will join lawyers John Dowd and Jay Sekulow as Trump's personal counsels involved with the FBI's Trump-Russia probe.
Mr. DiGenova, is a regular FOX TV guest with a history of criticizing the FBI and Department of Justice. He has previously served as a US attorney for the District of Columbia. Initially, he garnered fame in his role as an assistant U.S. attorney, where he led the prosecution of Jonathan Pollard, who pleaded guilty to spying for Israel. He began his career by working on a handful of Senate committees and for former Republican Senator Charles Mathias.
As per 3/19/18 Newsweek story by Max Kutner, "With his wife Victoria Toensing, diGenova founded the firm diGenova & Toensing, which specializes in representing people and companies dealing with cases involving the U.S. government. Their firm has reportedly represented Mark Corallo, the former spokesman for Trump's legal team who was to meet with Mueller's office, and Sam Clovis and Erik Prince, two more witnesses in the Russia probes."
Mr. diGenova buys into the conspiracy theories circulated among the right which includes the republican President Donald Trump and which is reflected in this 1/23/18 right wing media, NY Post article by Michael Goodwin, "Evidence suggests a massive scandal is brewing at the FBI"
Excerpts: (The following is the right's conspiracy theory which has definitely not been subjected to independent fact-checking but most claims have been debunked)
"Yet each day brings credible reports suggesting there is a massive scandal involving the top ranks of America's premier law enforcement agency. The reports, which feature talk among agents of a "secret society" and suddenly missing text messages, point to the existence both of a cabal dedicated to defeating Donald Trump in 2016 and of a plan to let Hillary Clinton skate free in the classified email probe."
"If either one is true — and I believe both probably are — it would mean FBI leaders betrayed the nation by abusing their powers in a bid to pick the president."
"More support for this view involves the FBI's use of the Russian dossier on Trump that was paid for by the Clinton campaign and the Democratic National Committee. It is almost certain that the FBI used the dossier to get FISA court warrants to spy on Trump associates, meaning it used the opposition research of the party in power to convince a court to let it spy on the candidate of the other party — likely without telling the court of the dossier's political link."
Even worse, there is growing reason to believe someone in President Barack Obama's administration turned over classified information about Trump to the Clinton campaign.
"As one former federal prosecutor put it, "It doesn't get worse than that." That prosecutor, Joseph ­diGenova, believes Trump was correct when he claimed Obama aides wiretapped his phones at Trump Tower."
"Mainstream media coverage has been sparse and dismissive and there's a blackout from the same Democrats obsessed with Russia, Russia, Russia."
"But, thankfully, the disgraceful episode won't be washed away, thanks to a handful of congressional Republicans, led by California Rep. Devin Nunes, chairman of the House Permanent Select Committee on Intelligence. After he accused the FBI of stonewalling in turning over records, the bureau relented, at least partially."
"The result was clear evidence of bias against Trump by officials charged with investigating him and Clinton. Those same agents appear to have acted on that bias to tilt the election to Clinton."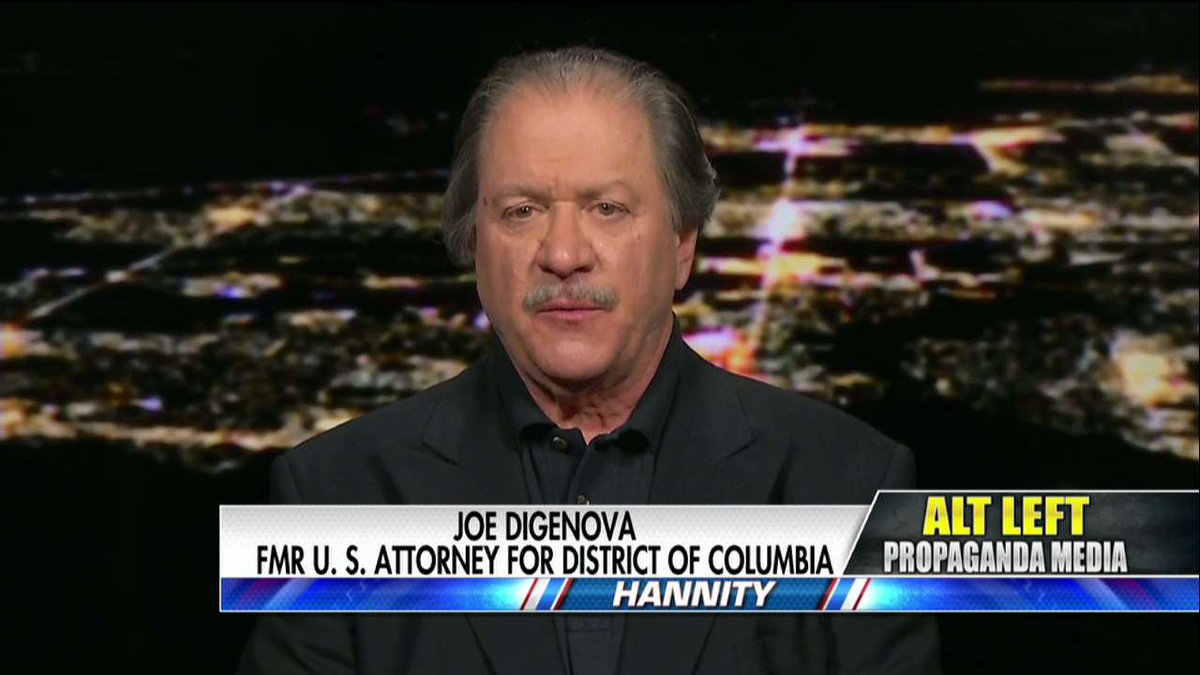 Here is the NYT reporting…
On March 19, 2018, Maggie Haberman and Michael S. Schmidt of the New York Times penned the following report, "Trump to Hire Lawyer Who Has Pushed Theory That Justice Dept. Framed the President"
Excerpts:
 President Trump hired the longtime Washington lawyer Joseph E. diGenova on Monday (3/19/18), adding an aggressive voice to his legal team who has pushed the theory on television that the F.B.I. and Justice Department framed Mr. Trump.
"Mr. diGenova, a former US attorney, is not expected to take a lead role. But he will serve as an outspoken player for the president as Mr. Trump has increased his attacks on the special counsel, Robert S. Mueller III. Mr. Trump broke over the weekend from the longstanding advice of some of his lawyers that he refrain from directly criticizing Mr. Mueller, a sign of his growing unease with the investigation."
"Former U.S. attorney for the District of Columbia Joe DiGenova will be joining our legal team later this week," said Jay Sekulow, one of the president's personal lawyers. "I have worked with Joe for many years and have full confidence that he will be a great asset in our representation of the President."
"Mr. diGenova has endorsed the notion that a secretive group of F.B.I. agents concocted the Russia investigation as a way to keep Mr. Trump from becoming president. "There was a brazen plot to illegally exonerate Hillary Clinton and, if she didn't win the election, to then frame Donald Trump with a falsely created crime," he said on Fox News in January. He added, "Make no mistake about it: A group of F.B.I. and D.O.J. people were trying to frame Donald Trump of a falsely created crime."
"Little evidence has emerged to support that theory."
For entire NYT report see: Trump to Hire Lawyer Who Has Pushed Theory That Justice Dept 
Here's what the Clinton Cash FBI agents were thinking around October 2017. (See:Why an anti-Clinton book from Breitbart got the FBI's attention – The Washington Post/2016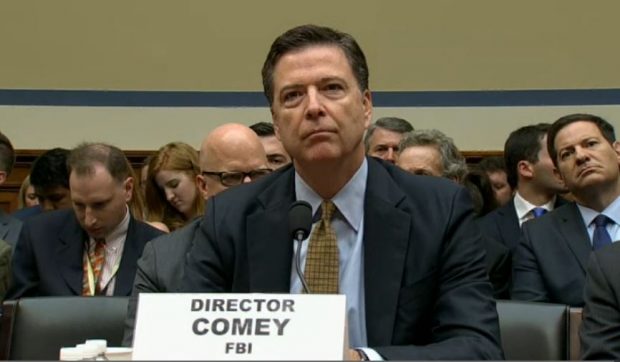 On October 17, 2016, Kerry Picket of the Daily Caller penned the following story starring  Joseph DiGenova along with the Clinton Cash FBI agents.
"FBI agents say the bureau is alarmed over Director James Comey urging the Justice Department to not prosecute Hillary Clinton over her mishandling of classified information."
"According to an interview transcript given to The Daily Caller, provided by an intermediary who spoke to two federal agents with the bureau last Friday, agents are frustrated by Comey's leadership."
  "This is a textbook case where a grand jury should have convened but was not. That is appalling," an FBI special agent who has worked public corruption and criminal cases said of the decision. "We talk about it in the office and don't know how Comey can keep going."The agent was also surprised that the bureau did not bother to search Clinton's house during the investigation."
"We didn't search their house. We always search the house. The search should not just have been for private electronics, which contained classified material, but even for printouts of such material," he said."
"There should have been a complete search of their residence," the agent pointed out. "That the FBI did not seize devices is unbelievable. "
"Another special agent for the bureau that worked counter-terrorism and criminal cases said he is offended by Comey's saying: "we" and "I've been an investigator."
"After graduating from law school, Comey became a law clerk to a U.S. District Judge in Manhattan and later became an associate in a law firm in the city."
"Upon Bush's exit from the White House, Comey entered the private sector and became general counsel and Senior Vice President for Lockheed Martin, among other private sector posts. President Barack Obama appointed him to FBI director in 2013 replacing out going-director Robert Mueller."
"Comey was never an investigator or special agent. The special agents are trained investigators and they are insulted that Comey included them in 'collective we' statements in his testimony to imply that the SAs agreed that there was nothing there to prosecute," the second agent said. "All the trained investigators agree that there is a lot to prosecuted but he stood in the way."
"He added, "The idea that [the Clinton e-mail case] didn't go to a grand jury is ridiculous."
According to Washington D.C. attorney Joe DiGenova, more FBI agents will be talking about the problems at the bureau. DiGenova notes the agents will specifically point to the handling of the Clinton case by Comey when Congress comes back into session and decides to force them to testify by subpoena.

DiGenova told WMAL radio's Drive at Five last week, "People are starting to talk. They're calling their former friends outside the bureau asking for help. We were asked to day to provide legal representation to people inside the bureau and agreed to do so and to former agents who want to come forward and talk. Comey thought this was going to go away."

He explained, "It's not. People inside the bureau are furious. They are embarrassed. They feel like they are being led by a hack but more than that that they think he's a crook. They think he's fundamentally dishonest. They have no confidence in him. The bureau inside right now is a mess."

He added, "The most important thing of all is that the agents have decided that they are going to talk."