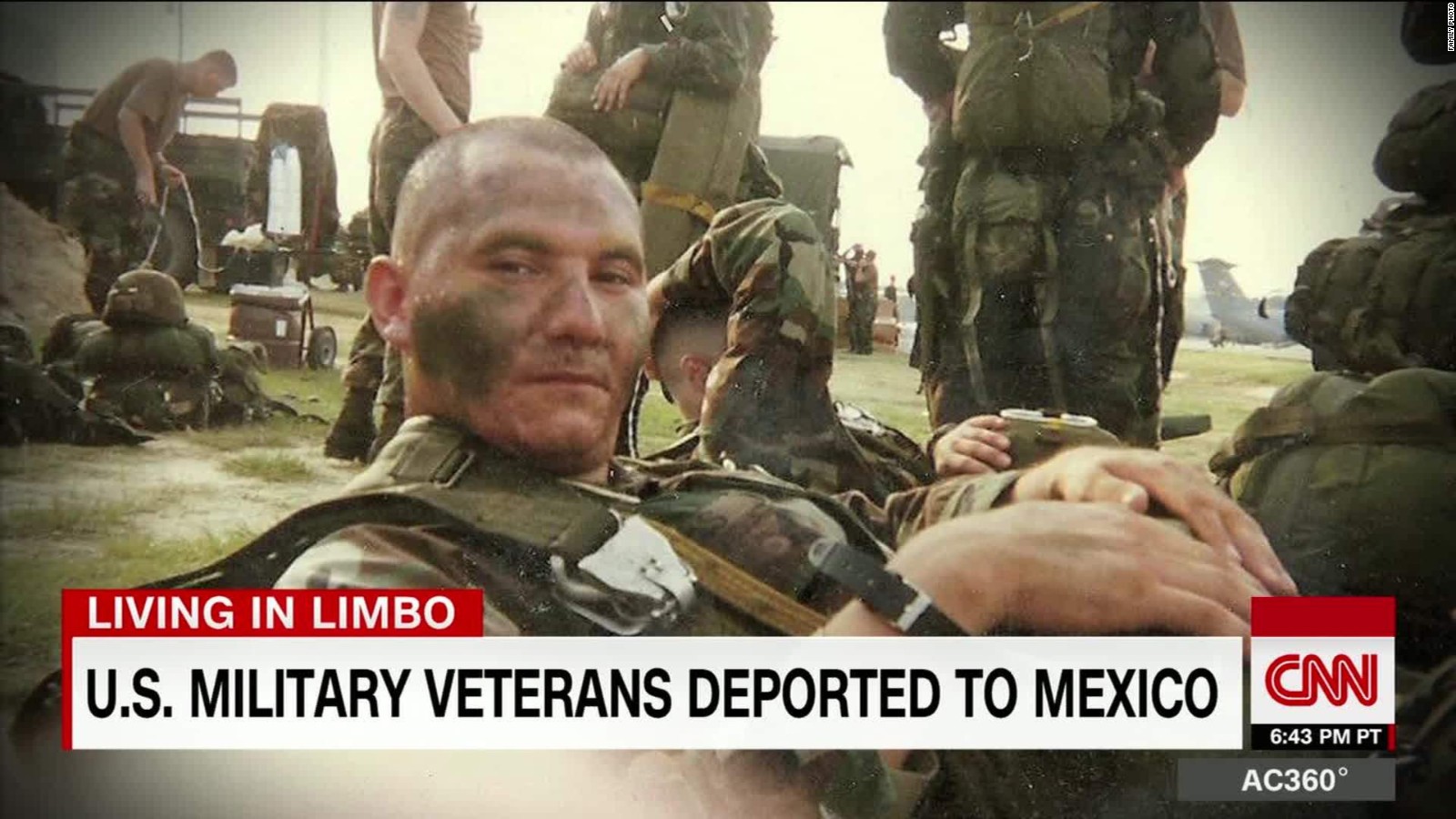 The following details tell the true story about the US immigration community where some are here without documentation. The republican President Donald J. Trump and his republican hard-line anti-immigration supporters would like to be paint them, mostly as criminals, rapists and drug pushers but all the credible studies, facts, evidence prove just the opposite. There will always be some bad apples in any community but the numbers of the criminal element within the undocumented immigration neighborhoods is much less than when compared to other groups comprised of mostly US citizens.
See: MOSTLY TRUE: Undocumented immigrants less likely to commit crimes/ PolitiFact …
This story is not about ordinary undocumented immigrants but those who have served in the US military, fighting in our wars at a tremendous cost against to themselves. They and all our hurting veterans deserve better.
Here is the rest of the story…
On April 16, 2018, Gabe Ortiz, of the DailyKos penned the following report, Deported U.S. veteran Hector Barajas-Varela returns home to be sworn in as a U.S. citizen
"Surrounded by ecstatic and emotional supporters, deported U.S. veteran Hector Barajas-Varela  returned home to the U.S. last Friday (13th of April 2018) to be sworn in as a citizen of the nation he served for six years:"
"The Mexico-born U.S. veteran, who waged a decade-long fight to return to the U.S. after his deportation … traveled from Tijuana, Mexico to San Diego, California and officially became a U.S. citizen."

"I'm home today," said Barajas-Varela to cheers from family, supporters and veterans groups outside the city's Department of Homeland Security building."
"Deported in 2004, the American Civil Liberties Union (ACLU) said Barajas-Varela "is the first known deported veteran to be naturalized as a US citizen." He was at "The Bunker," the Tijuana support center he founded for other deported U.S. veterans, when he found out he had won U.S. citizenship:"
"Last year a congressional delegation, including Rep. Joaquín Castro, (D-TX), visited the center and advocated for the deported veterans. "Many of us believe that they should be allowed to become citizens," said Rep. Castro."

"Barajas-Varela received a full pardon from Gov. Jerry Brown last year."
"Barajas-Varela "has shown that since his release from custody, he has lived an honest and upright life, exhibited good moral character and conducted himself as a law-abiding citizen," Gov. Brown said at the time."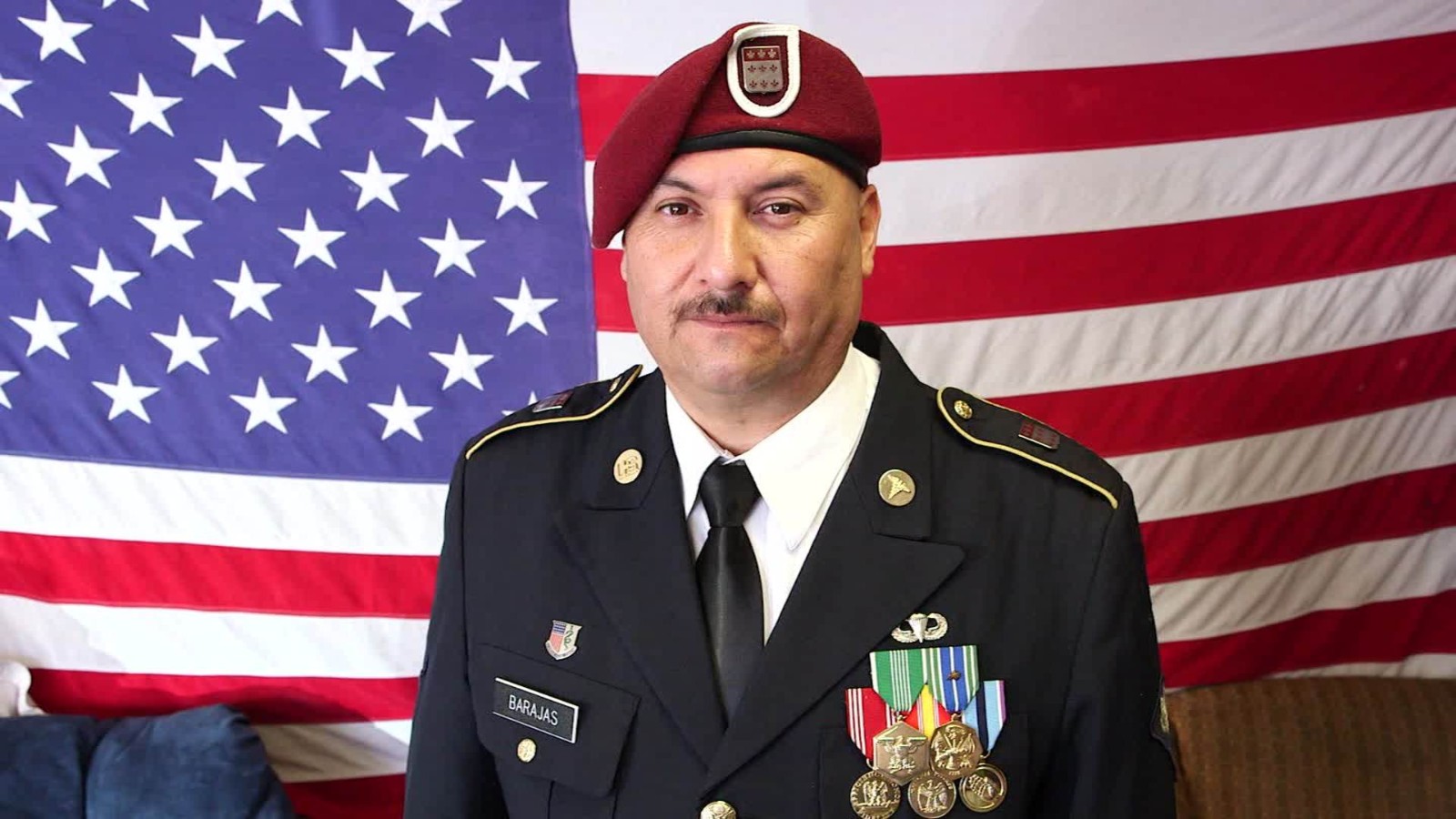 "In a true testament to those words, Barajas-Varela said last month that he plans to stay in Mexico another year to make sure The Bunker keeps running. "I got a commitment to these guys," he said."
 "
Barajas-Varela was honorably discharged in 2001, "after receiving numerous accolades and awards, including the Army Commendation Medal and Humanitarian Service Medal." But like many other vets, "Barajas-Varela said he had difficulty adjusting to civilian life," struggling with addiction and ultimately serving a year in prison after shooting at an occupied car. No one was hurt in the incident. But instead of getting intensive care for his trauma and addiction, Barajas-Varela was deported:"
"Supporters of deported veterans' rights say former soldiers who face difficulties adjusting to civilian life, including substance abuse or other mental health or physical issues, should receive treatment instead of deportation orders."
Just last month, the Trump administration also deported Army Private 1st Class Miguel Perez, Jr., who served two tours in Afghanistan. Perez had been in ICE detention since 2016, after getting his green card revoked over a nonviolent drug conviction. Perez "said that what he saw and experienced in Afghanistan sent his life off the rails," leading him to struggle with PTSD and addiction. "Although I am free," Perez said from Tijuana, "there is not much joy in being free":
According to the ACLU, Barajas-Varela is one of the more than 230 U.S. Armed Forces war veterans who have been deported. In 2016, there were more than 300,000 veterans living in the U.S. who were not born in the country, a third of whom had not processed their citizenship — one of the benefits they are promised when they enlist.
"Speaking from San Diego, Barajas-Varela called on other deported vets to "not lose faith … to keep fighting to return the others. But let's do our part … there are many people who support soldiers." Barajas-Varela also wants to make up for the time he lost with his family in the U.S.:"
"My dream is to put my child through college and to see veterans come home," said Barajas-Varela, who emphasized this commitment to continue his work at the Deported Veterans Support House in Tijuana. "I have a chance to be a new person."
"Congratulations to U.S. veteran Hector Barajas-Varela. Welcome home."