We who keep up with political news are well aware that the republican President Donald Trump's former long-time personal attorney/ fixer/ consigliere Michael Cohen had his work places raided by the FBI in April 2018.
With this news, the question in inquiring minds, is will Mr. Cohen turn on his boss or will he fall on his sword for him? Based on Mr. Cohen's track record, he will flip faster than a speeding bullet. While he has a lengthy history of being a party to shady deals where others around him have faced jail time, Mr. Cohen has never even come close.
I suspect that the president has already figured this out and that is why his good friend and owner of the National Enquirer has plastered a very unflattering picture of Michael Cohen on its front pages. Of course, this helps the FBI's Special Counsel Robert Mueller III with the Trump-Russia probe that he is heading, as the president just signaled to Mr. Cohen that his backside is overly exposed.
Here is the rest of the story…
On May 1, 2018 Seth Hettena of Rolling Stone penned the following report, "Better Call Cohen: The Shady Cases of a Trump Lawyer's Personal Injury Practice" (The president's personal attorney represented multiple clients in New York who allegedly staged car crashes to cheat insurance companies")
Excerpts:
"A Rolling Stone investigation found that (Michael) Cohen represented numerous clients who were involved in deliberate, planned car crashes as part of an attempt to cheat insurance companies. Furthermore, investigations by insurers showed that several of Cohen's clients were affiliated with insurance fraud rings that repeatedly staged "accidents." And at least one person Cohen represented was indicted on criminal charges of insurance fraud while the lawsuit he had filed on her behalf was pending. Cohen also did legal work for a medical clinic whose principal was a doctor later convicted of insurance fraud for filing phony medical claims on purported "accident" victims. Taken together, a picture emerges that the personal attorney to the president of the United States was connected to a shadowy underworld of New York insurance fraud, a pervasive problem dominated by Russian organized crime that was costing the state's drivers an estimated $1 billion a year."
"Cohen was never charged with any wrongdoing in any of these cases and there is no evidence that he knowingly filed false claims, which potentially could be grounds for criminal charges and disbarment. It was unclear whether any materials dating from his days as a personal-injury attorney were among the items seized in an April 9th raid on Cohen's offices, home and hotel room."
"In one case, Cohen filed a bodily injury lawsuit on behalf of a woman named Tara Pizzingrillo, who was a passenger in a car that was struck by a rented vehicle in 1999 in the Sheepshead Bay neighborhood of Brooklyn. In the 2002 complaint Cohen drafted and filed, Pizzingrillo sued the driver of the rental, Brian McFarland, claiming that she suffered bulging discs, and demanding $1 million from Enterprise Rent-A-Car's parent company, ELRAC Inc."
"While the case was making its way through the courts, however, both Pizzingrillo and McFarland were indicted for their roles in a criminal ring that staged accidents using rented U-Haul trucks. Pizzingrillo, McFarland and others took turns renting U-Hauls, and, after obtaining insurance coverage, plowed them into vehicles occupied by friends in order to file bogus injury claims. Damian S. Jackson, who prosecuted the case when he worked at the New York Attorney General's office, did not recall Cohen's lawsuit, but said the events it described were typical of the ring's scheme. "They were basically being crash test dummies in each collision," Jackson says. The U-Haul ring submitted more than $350,000 in fraudulent personal injury claims before they were caught. Both Pizzingrillo and McFarland pleaded guilty to third degree insurance fraud, and Cohen's lawsuit was withdrawn. "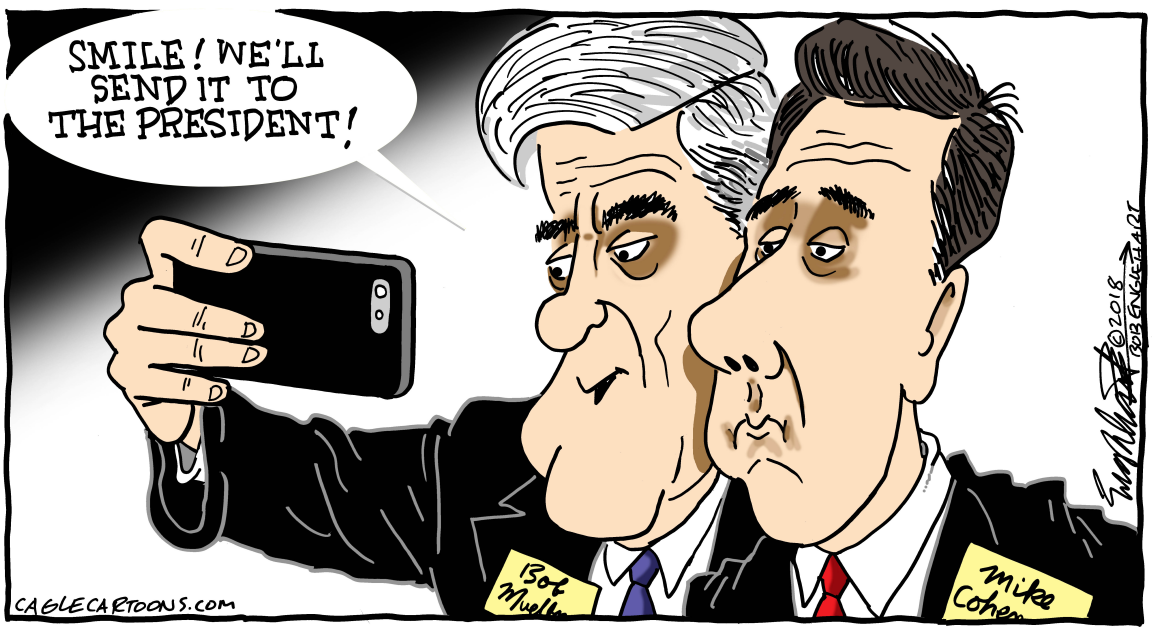 "Not only did Cohen represent clients in staged accidents, but some of his clients may not have been in the vehicle when the phony crash occurred. Another of his clients, a Haitian immigrant named Marie Pierre, was sued by State Farm in 2001, after an investigation determined she was involved in another fraud ring that used stolen identities. "Her account of the accident is [so] completely contradicted by the police report that it must be questioned whether she was present at the event," a lawyer for State Farm wrote. Pierre testified that the black 1988 Chevrolet Caprice she was riding in was being driven by a man; the police report listed the driver as a woman. Pierre identified the driver of the other car involved in the crash as black; he was white. Pierre said the vehicle she was riding in was stopped when it was struck in 1999 on Avenue U in Brooklyn; it was moving."
"Cohen's first job out of law school was for Melvyn J. Estrin, who had been exploiting New York's insurance law for decades. Back in the 1970s, Estrin sent letters to physicians encouraging them to take advantage of the state's new no-fault insurance law and run up the medical bills on accident victims. (A U.S. Senator got hold of one of these "Dear Doctor" letters and published it in the Congressional Record back in 1976 as an example of conduct that "borders on the unethical.") In 1995, Cohen's last year at the firm, Estrin was indicted in a scheme to bribe insurance adjusters to inflate damage estimates and expedite claims. He pleaded guilty to second-degree bribery. "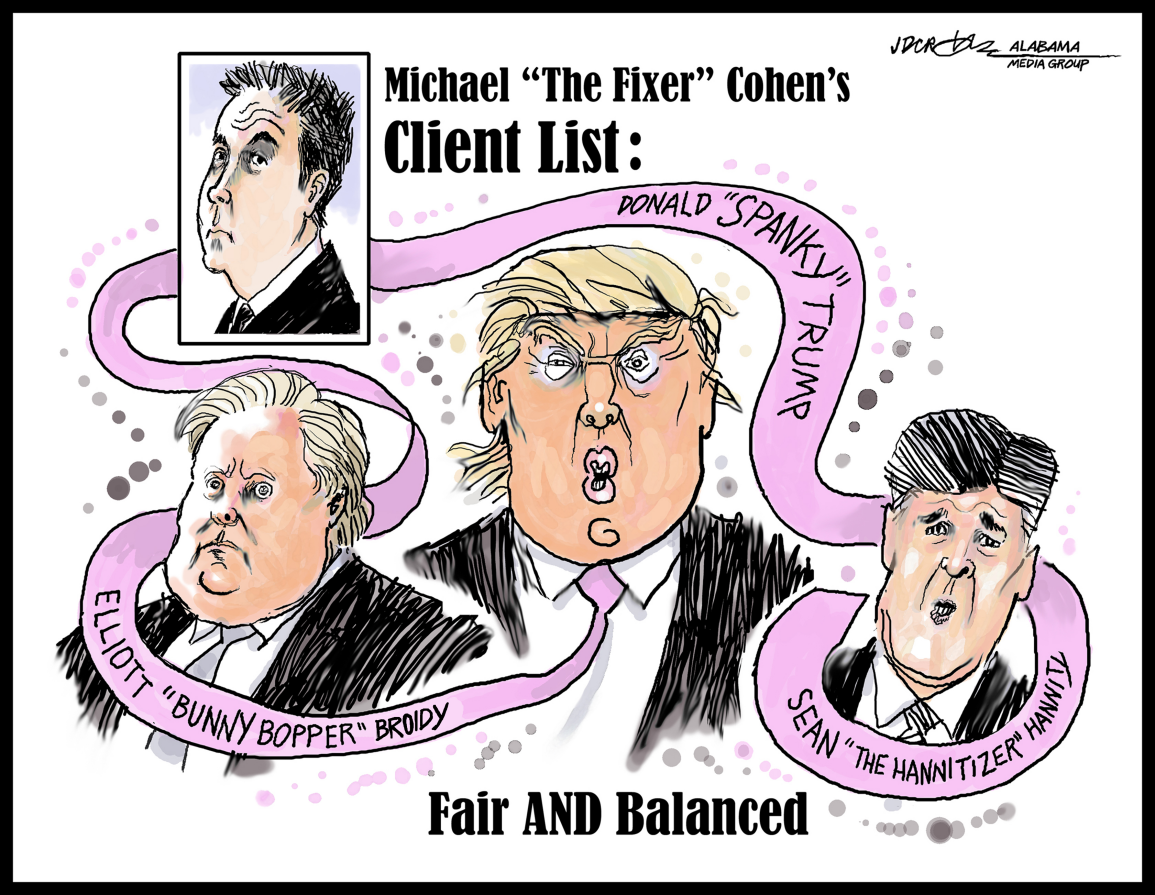 "Cohen's work on behalf of accident victims was, prolific. In Cohen's challenge to the April 9th raid, his attorneys told a Manhattan judge that Cohen had "hundreds of different clients" from 1996 to 2006, when he ran his own private legal practice. "Negligence," which likely included the bodily injury claims filed on behalf of accident victims, then represented 90 percent of his legal work, Cohen said in a unrelated deposition obtained by Rolling Stone. Much of this work consisted of filing private arbitration claims, which are typically not a matter of public record. However, auto insurers dragged Cohen into court nearly 100 times between 1998 and 2003, asking judges to halt numerous claims he had filed."
"Incidentally, Cohen also did legal work for Life Quality Medical P.C., whose principal, according to a ProPublica/WNYC investigation, was Dr. Zhanna Kanevsky. Kanevsky was indicted in 2005 by the New York Attorney General's office on charges of insurance fraud, grand larceny and falsifying business records for her role in a fraud ring that was secretly run by a Ukrainian émigré and his wife. According to the indictment, all clinic patients were given three expensive MRI scans, kidney sonograms and nerve testing, and all received the same medical treatment, regardless of injury: physical therapy, chiropractic care and acupuncture treatments several times a week. Kanevsky pleaded guilty and lost her medical license for three years. Cohen, who was the contact attorney for any lawsuits against the clinic, was not implicated in the case. However, an attorney named Albert Rudgayzer was indicted; according to prosecutors, Rudgayzer paid the clinic owners for referring clients and then shared a part of the proceeds from settlements of bodily injury claims.
Link to entire report: Better Call Cohen: The Shady Cases of Trump Lawyer's 
See:   How Michael Cohen, Trump's Fixer, Built a Shadowy Business Empire / NY Times…