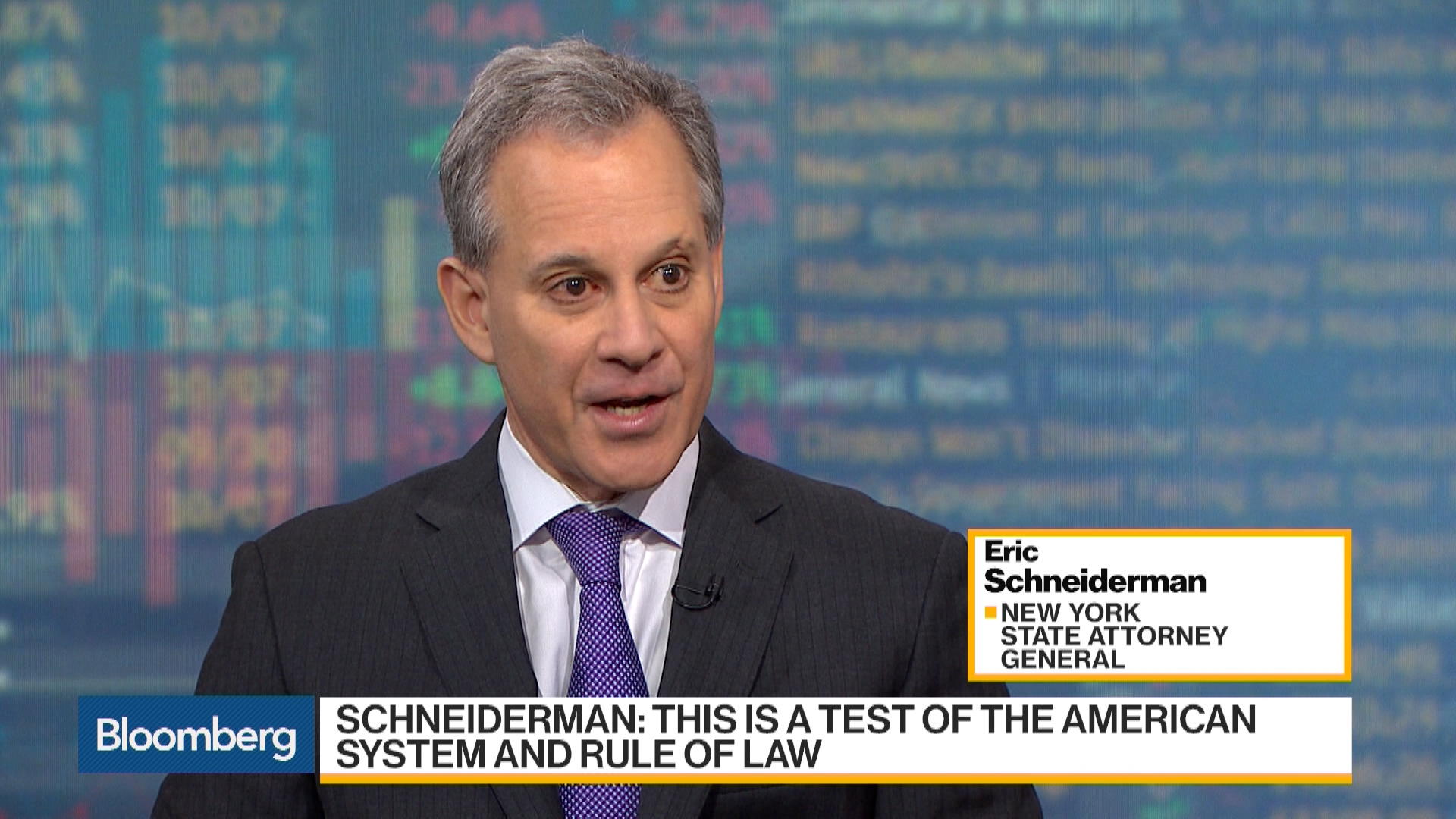 Eric Schneiderman, the democratic NY Attorney General of NY has been a force to be reckoned with as he championed the rights of NY peoples and was fearless in the pursuit of justice against those in powerful positions who had ran afoul of the law as well as the little guy. With the advent of the republican President Donald Trump, Mr. Schneiderman has filed only about 100 lawsuits against him and his policies which are allegedly counter to what's best for New York and its citizens.
On the 7th of May 2018, the New Yorker published a credible report where 4 women have accused him of assault. Within hours, Governor Andrew Cuomo was asking for his resignation.
UPDATE 5/13/18: The Trump-Cohen scandal takes an even uglier turn … – Palmer Report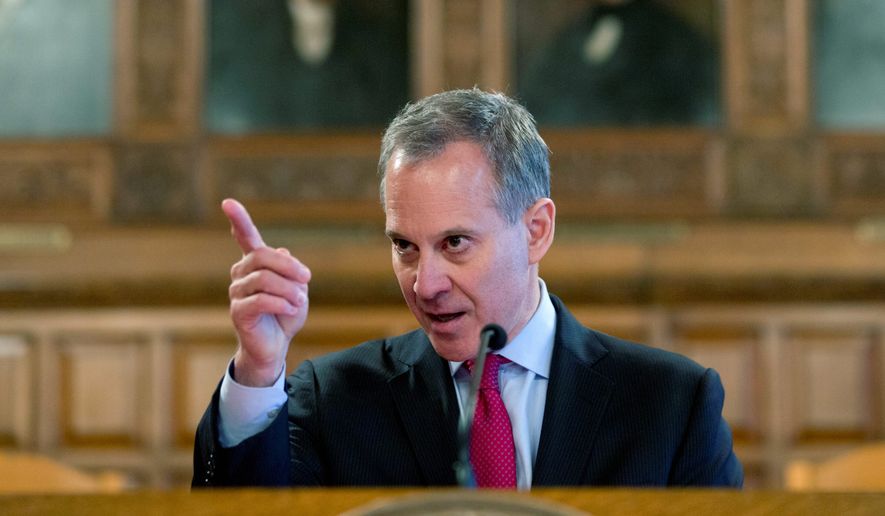 Here is the rest of the story…
On May 7, 2018, Danny Hakim and Vivian Wang of New York Times penned the following report, "Eric Schneiderman, New York's Attorney General, Resigns Amid Assault Accusations"
Excerpts:
"Eric T. Schneiderman, the New York attorney general who rose to prominence as an antagonist of the Trump administration, abruptly resigned on Monday night, hours after four women accused him of physically assaulting them in an article published by The New Yorker."
"It's been my great honor and privilege to serve as attorney general for the people of the State of New York," Mr. Schneiderman said in a statement. "In the last several hours, serious allegations, which I strongly contest, have been made against me."
"While these allegations are unrelated to my professional conduct or the operations of the office, they will effectively prevent me from leading the office's work at this critical time. I therefore resign my office, effective at the close of business on May 8, 2018."
"His resignation represented a stunning fall for a politician who had not only turned his office into a bulwark of resistance against President Trump, but also assumed a prominent role in the #MeToo movement."
"Two of the women, Michelle Manning Barish and Tanya Selvaratnam, said they had been choked and hit repeatedly by Mr. Schneiderman. Both said they had sought medical treatment. Another woman, a lawyer, said she was slapped violently across the face. A fourth woman also said she had similar experiences."
All the women in the article, who had been romantically involved with Mr. Schneiderman, said the violence was not consensual.
Mr. Schneiderman initially denied abusing the women, saying in a statement: "In the privacy of intimate relationships, I have engaged in role-playing and other consensual sexual activity. I have not assaulted anyone. I have never engaged in nonconsensual sex, which is a line I would not cross."
But not long after the allegations were made public, many of his allies, including Gov. Andrew M. Cuomo, who like Mr. Schneiderman is a Democrat, called for him to step down.
"My personal opinion is that, given the damning pattern of facts and corroboration laid out in the article, I do not believe it is possible for Eric Schneiderman to continue to serve as attorney general," Mr. Cuomo said.
The call was echoed by Senator Kirsten Gillibrand, who led the charge to oust Al Franken from the Senate. "The violent actions described by multiple women in this story are abhorrent," she said in a statement. "Based on this extensive and serious reporting, I do not believe that Eric Schneiderman should continue to serve as attorney general.
"Mr. Schneiderman, the chief law enforcement officer of the state, who was widely seen as harboring ambitions to be governor himself one day, was up for re-election this year. No Democrat had declared an intention to challenge him in the primary; Manny Alicandro, a corporate lawyer from New York City, is running as a Republican and officially declared his candidacy on Monday."
"Since 2017, Mr. Schneiderman had also raised his profile nationally by taking on President Trump's agenda repeatedly in the courts. He is pushing to change state law so that his office could prosecute Mr. Trump's aides even if the president pardoned them."
"Ms. Manning Barish, in The New Yorker account, described being slapped by Mr. Schneiderman after they had both been drinking; she and Ms. Selvaratnam said several of the attacks occurred after alcohol had been consumed."
"Debra S. Katz, a lawyer for Ms. Manning Barish, said that it was Mr. Schneiderman's "fantasy and his fantasy alone that the behavior was welcome."
"Mr. Schneiderman, she continued, "has made a career railing against this type of abuse. Yet apparently he intends to revictimize these courageous women who have come forward by pulling out that age old sexist trope that they wanted it."
"After I found out that other women had been abused by Attorney General Schneiderman in a similar manner many years before me, I wondered, who's next, and knew something needed to be done," Ms. Selvaratnam said in a statement released Monday night. "So I chose to come forward both to protect women who might enter into a relationship with him in the future but also to raise awareness around the issue of intimate partner violence."
Ms. Manning Barish also followed the article's publication with a post on Twitter, saying that she "could not remain silent and encourage other women to be brave for me."
 "Mr. Schneiderman has long been regarded as one of the state's most progressive politicians, even before his 2013 lawsuit against Trump University and his subsequent suits against the Trump administration made him the darling of the political left."
"In 2010, as a state senator from Manhattan, he introduced a billto make intentional strangulation to the point of unconsciousness a violent felony. That same year, the National Organization for Women's New York branch endorsed him in his successful bid for attorney general, citing his "unmatched work" in "protecting women who are victims of domestic abuse."
"For several years, his office has published a "Know Your Rights" brochure for victims of domestic violence. "We must recognize that our work keeping New Yorkers safe from domestic violence is far from over," Mr. Schneiderman said in the announcement for the 2016 brochure."
Link to entire article: Eric Schneiderman, New York's Attorney General, Is Accused
  See: Four Women Accuse New York's Attorney General, Eric Schneiderman/ New Yorker