The May 2018 Qatar news has to do with it having recently come to terms with figuring out how to financially rescue the republican President Donald Trump's son-in-law and senior adviser Jared Kushner from the debt laden albatross of a 666 NYC property that he had purchased in 2007 at an overly inflated price.
Last year, in April 2017, a Qatari financial institution had decided NOT to invest in this same property, but within a month, Saudi Arabia and UAE along with other Arab countries instituted a blockade against Qatar, a tactic which was backed by our US president and his senior advisor Jared Kushner.
In reality, the Saudis' primary aim was to punish Qatar for asserting its independence from Saudi Arabia by, among other things, engaging with Iran and for sponsoring Al Jazeera's journalism.
This became a diplomatic nightmare for our US State Department as Qatar, the wealthiest country in the world has been home to US military bases for years.
Now the US president has been heaping words of praise upon Qatar to where its officials are no longer purveyors of terrorism abroad. which is a complete reversal from his attitude, a year earlier.
Here is the rest of the story…
On June 4, 2018, Hassan Hassan of Foreign Policy penned the following report, "Qatar Won the Saudi Blockade" ("A Saudi-led coalition wanted to permanently ostracize its rival. One year later, Qatar has more influence in the West than ever.")
Excerpts:
"A year ago Tuesday, a coalition of Arab countries led by Saudi Arabia imposed a historic land, maritime, and air blockade on Qatar. The measures were designed to strong-arm Doha to comply with a list of demands that involved alleged support for Islamic extremists throughout the Middle East, including within the four countries — Bahrain, Egypt, the United Arab Emirates, and Saudi Arabia — that later became known as the anti-Qatar quartet."
"The quartet received added momentum one day after the start of the blockade from U.S. President Donald Trump, who tweeted: "So good to see the Saudi Arabia visit with the King and 50 countries already paying off. They said they would take a hard line on funding … extremism, and all reference was pointing to Qatar. Perhaps this will be the beginning of the end to the horror of terrorism!"
"A year on, however, Qatar has not only weathered the storm — it also appears to have emerged as the main winner of the conflict."
"The anti-Qatar quartet failed in its mission of forcing Qatar to accept its 13 demands, which included shutting down Al Jazeera and other media outlets said to be funded by Doha, and to cease support for various regional Islamist groups, ostensibly both Sunni and Shiite. The Qataris were also accused of what its critics labeled as treacherous support for the Houthis, a party of the Yemen war against which Doha was fighting."
"But the demands were clearly designed to be too much for Doha to immediately accept. Senior Gulf officials involved in the crisis even made it clear early on that the Saudi camp was unconvinced that Qatar, even if it engaged with the demands, would genuinely change its behavior. The quartet's real goal was to essentially make Qatar a vassal state unable to carry out any independent foreign policy. To that end, the Saudi camp initiated a massive public relations effort in Western capitals to increase diplomatic pressure on Qatar and turn public opinion against it."
"But, by those measures, the crisis has so far played out in Qatar's favor. Perhaps the clearest indication of that reality was the series of remarks made by Trump with Qatari Emir Tamim bin Hamad Al Thani in April. Trump attacked Saudi Arabia, including in reference to terror funding, and acknowledged Qatar's progress on the matter. Rather than convincing commentators and politicians in the West that Qatar had serious problems it needed to address, the effect has largely been the opposite. In large part, that's because the quartet failed to anticipate Qatar would organize an effective public relations campaign of its own in the West. One source with knowledge of Gulf's lobbying efforts estimated that Qatar has spent about $1.5 billion on PR efforts since the crisis. Similar amounts were expected to be spent by Saudi Arabia. Unlike other countries that were continuing lobbying efforts that existed before the crisis, such as the UAE, Riyadh and Doha are widely recognized to have upped their PR efforts before or in the lead-up to the crisis. Ad campaigns on channels like CNN were canceled out by counter-ads on the same channels."
"The result is that it's the countries of the quartet, rather than Qatar, that have suffered the most significant reputational setbacks. Saudi Arabia's long-standing efforts to criticize Doha's support for extremism in places like Syria and Libya have now been undermined by the partisan punditry that followed the crisis. Qatar has been able to portray such allegations as merely part of a paid effort by the Saudi side."
"Critically, two political developments favoring Qatar's image coincided with the crisis. The first development was that Qatar, for reasons unrelated to the blockade, became less involved with extremist groups in Syria. With the Syrian government gaining momentum in the civil war, there was less incentive for Doha to support rebel groups such as Ahrar al-Sham in the north. In the interim, Turkey has instead become their main sponsor. Although it didn't mark any major strategic shift, this development gave Doha credit in the eyes of its erstwhile critics in the West."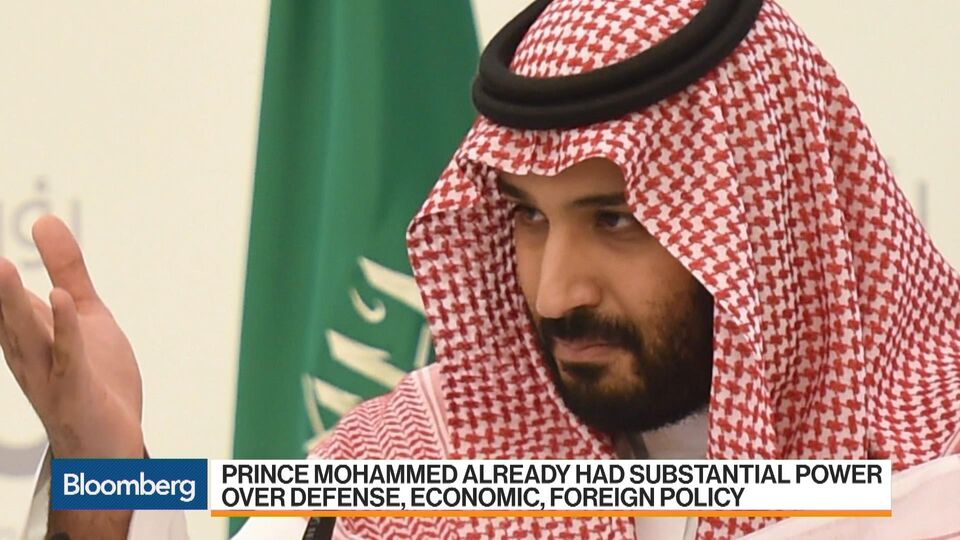 "The second parallel development was the rise of Mohammed bin Salman, who became the Saudi crown prince less than three weeks into the Qatar crisis. Mohammed bin Salman's rise had mixed results for Qatar. On the one hand, he was able to effectively use the dispute with Qatar to consolidate support at home — and channel it against the country's regional enemies. The new Saudi leader's personal critics were quickly labeled Qatari agents; clerics and other influential Saudi citizens quickly understood they were expected to actively speak out against Qatar, ideally while expressing unconditional loyalty to the new crown prince."
"But Mohammed bin Salman's foreign-policy-tinged domestic crackdown muddled international perception of Saudi policies. This dynamic directly benefited Qatar, as criticism of the Saudi leader increasingly overshadowed other regional issues. He was blamed in the West, and in the wider Middle East, for the Yemen war, because it was launched almost exactly two months after he was appointed minister of defense in January 2015."