Against the republican President Donald Trump's wishes, the republican Senator from Tennessee Bob Corker has crafted a bipartisan bill to constrain the president with his plans to impose tariffs on aluminum and steel imports on our neighbors and allies like, Canada, Mexico, European Union (EU) countries and the UK, on the basis of protecting US national security interests.
The US Chamber of Commerce and the Koch brothers have indicated support for Senator Corker's actions.
While the US has legitimate grievances regarding trade with China, these complaints don't apply to our neighbors and allies.
President Trump along with his cabinet including his Commerce Secretary Wilbur Ross and the Director of Trade and Industrial Policy, Peter Navarro are just plain wrong with the way they are imposing these tariffs.
We've tried this in the past with dire results. The worst experience was with the 1930 Smoot-Hawley Tariff act which was enacted by the US Congress. At the time over 1000 economists signed a letter addressed to their US lawmakers begging them not to pass the tariffs because of the foreseeable negative consequences. But they believed that they knew better. It did not take long for the US economy to tank by 26% where it took years for the US economy to recover.
In 2002, President George W. Bush imposed tariffs on steel products at 30%.  As per a 4/4/18 MarketMatch report, "The Bush administration withdrew the tariffs in December 2003, about 21 months after they were imposed, but not without a cost. The Consuming Industries Trade Action Coalition found that 200,000 workers in U.S. manufacturing lost their jobs as a result of the tariffs. For comparison, the entire U.S. steel industry employed 197,000 at the time."
President Trump isn't the first politician to ignore economists and history to please his constituents. There are many other instances of politics trumping economic rationale when it comes to trade which simply end up being unmitigated disasters.
The American public cannot afford for the president to figure this out the hard way. If it is possible, it is time for the US Congress to take back this responsibility.
Here is the rest of the story…
On June 6, 2018, Erica Werner of the Washington Post penned the following report, "Corker unveils bill to check Trump's tariff authority, rebuffing a personal request from the president"
Excerpts:
"Sen. Bob Corker (R-Tenn.) introduced a bipartisan bill Wednesday (6/6/18) that would give Congress new authority to check the president's trade moves, going forward with the legislation after rebuffing a personal appeal from President Trump to back off."
"Corker's bill would require congressional approval when the president enacts tariffs under the auspices of national security, as Trump did last week in imposing levies on aluminum and steel imports from Canada, Mexico and the European Union."
"The legislation, which Corker released with a total of nine Democratic and Republican co-sponsors, represents the most forceful congressional response to date to Trump's protectionist agenda. For the first time at least some Republicans are uniting behind a concrete plan to force the president to change course on trade, after months of pleas and appeals achieved little."
"The development comes as Trump prepares to travel to Quebec for a meeting of the Group of Seven nations, a gathering expected to include confrontations between Trump and foreign leaders — including close U.S. allies and major trading partners — over the president's tariffs and other policies."
"Trump attempted Wednesday to stave off the legislation. Corker, the chairman of the Senate Foreign Relations Committee who's not seeking reelection, said the president called him Wednesday morning and asked him not to file the bill."
"But Corker rebuffed Trump's request. "'I'm a United States senator, and, you know, I have responsibilities, and I'm going to continue to carry them out,'" Corker said he told Trump."
"Corker said that, during a lengthy conversation, the president argued the senator's bill would limit Trump's negotiating authority."
"It's a difference of opinion," Corker said. "He feels that this takes away his negotiating ability, and this in no way takes away his negotiating ability. It's not any different from him meeting with Kim Jong Un, and, if they reach a deal, him bringing it to the Congress for approval. I've explained it's exactly the same thing."
"He's obviously not pleased with this effort," said Corker, who has clashed with the president in the past. "We had a heartfelt conversation. Finally, a lot of time had gone by, and I had other meetings."
"Corker is hoping to attach his bill as an amendment to an annual defense policy bill pending in the Senate. It is unclear whether the effort will be successful. Corker acknowledged that some Republicans are unwilling to cross the president, and Majority Leader Mitch McConnell (R-Ky.) has ruled out bringing up the measure as a stand-alone bill."
"But Corker's bill appeared to be gaining traction on Capitol Hill and off on Wednesday. The U.S. Chamber of Commerce announced its support, as did Koch Industries."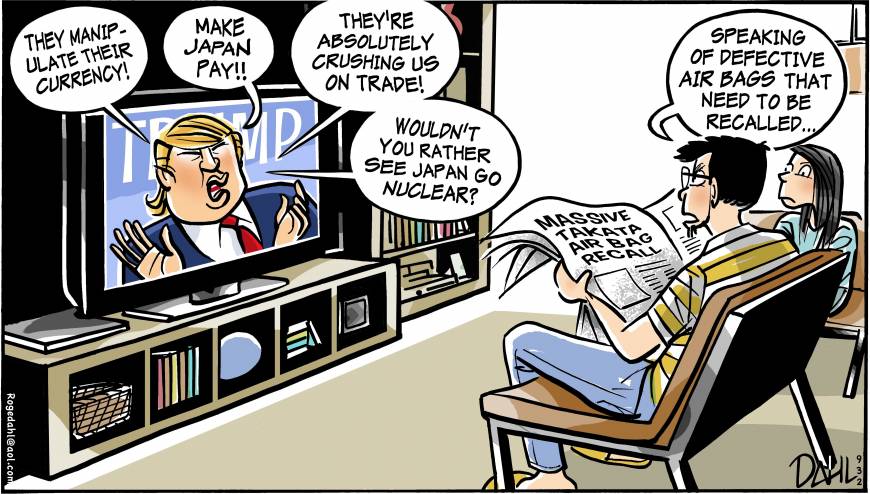 "Even as Corker released the bill, Trump was meeting at the White House with more than a dozen other Senate Republicans to discuss trade, the area where the president has departed most dramatically from long-standing GOP orthodoxy. The president used the meeting in part to underline his opposition to Corker's legislation, attendees said."
"The tariffs have sparked intense concern among congressional Republicans and an angry response from U.S. allies and top trading partners, and in recent days lawmakers' patience with the president appears to be wearing thin."
"There is a growing frustration that the administration is not listening to the concerns of the Congress on the tariffs," House Ways and Means Committee Chairman Kevin Brady (R-Tex.) told reporters."
"At the same time, House Speaker Paul D. Ryan (R-Wis.) downplayed prospects for a legislative response to pass the House."
"You would have to pass a law that he would want to sign into law," Ryan said. "You can do the math on that."
"Corker's legislation would require the president to submit to Congress any proposal to adjust imports in the interest of national security. The legislation would qualify for expedited consideration for a 60-day period. It would apply to all actions known as Section 232 moving forward, as well as all those taken in the past two years."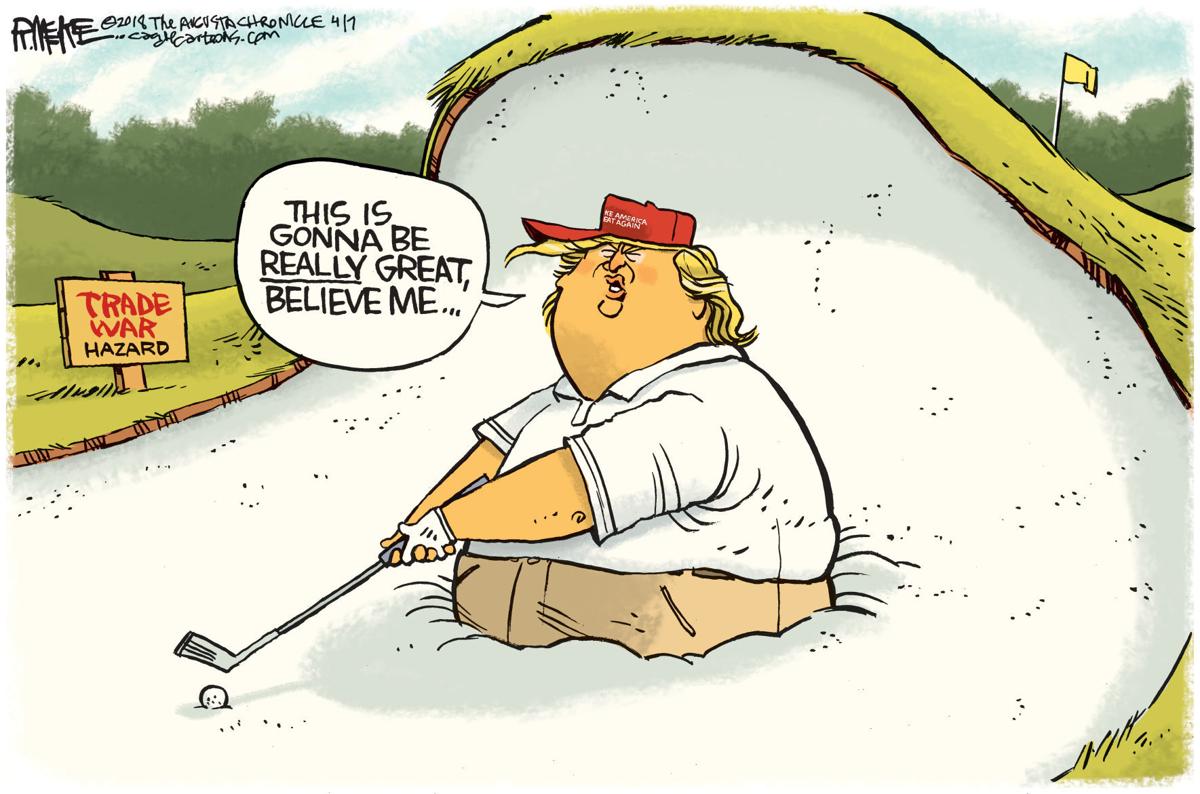 "The co-sponsors are Republican Sens. Patrick J. Toomey (Pa.), Lamar Alexander (Tenn.), Mike Lee (Utah), Ron Johnson (Wis.) and Jeff Flake (Ariz.), along with Democrats Heidi Heitkamp (N.D.), Mark R. Warner (Va.), Brian Schatz (Hawaii) and Chris Van Hollen (Md.)."
"Tariffs are taxes on American consumers. They hurt American workers, families, and employers. Imposing them under the false pretense of 'national security' weakens our economy, our credibility with other nations, and invites retaliation," Toomey said in a statement. "The decision to use these taxes should not be taken lightly or unilaterally. By passing this legislation, Congress can reassert its constitutional responsibility."
[Trump plans confrontational approach with world leaders at economic summit]
[Mexico makes good on threats to impose tariffs on $3 billion worth of U.S. cheese, pork, and other products]