On the 15th of June 2018, TV news reports have been sharing with the US peoples that the republican President Donald Trump's former campaign manager Paul Manafort had his bail revoked by the courts which means he is going straight to jail. This is a gentleman who has been used to wearing $5,000 dollar suits, fine dining, luxurious living quarters.
Mr. Manafort was set to plead before the federal District Judge Amy Berman Jackson on the 15th of June 2018, not to revoke his bail and / or send him to jail pending trial after the FBI's Special Counsel Robert Mueller who's in charge of the Trump-Russia probe filed new charges of witness tampering last week.
But Mr. Manafort tied the judge's hands when he had been found by the FBI to have contacted witnesses to check on their testimony which is counter to the conditions of his bail.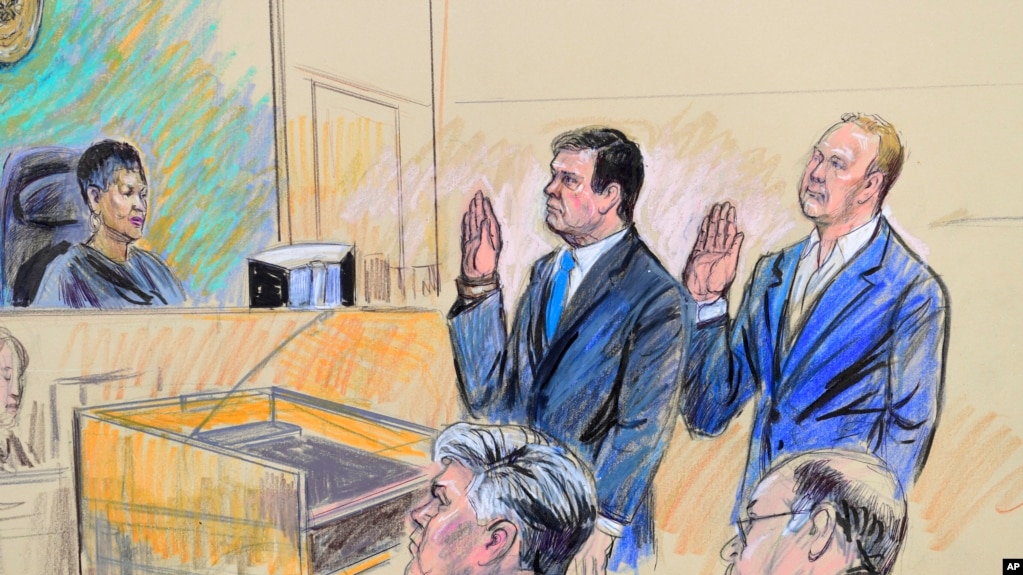 Here is the rest of the story…
As per the the June 15, 2018 Reuters report, "Former Trump campaign chief Manafort to ask judge not to jail him" by Sarah N. Lynch,  "A June 8 indictment charged Manafort and Konstantin Kilimnik, a Manafort aide and political operative with alleged ties to Russian intelligence, with tampering with witnesses about their past lobbying for Ukraine's former pro-Russian government."
"The indictment accused Manafort and Kilimnik of attempting to call, text and send encrypted messages in February to two people from a political discussion group – the so-called Hapsburg Group – that Manafort worked with to promote Ukraine's interests in a bid to sway their testimony."
"Mueller's team this month asked the judge to revoke Manafort's bail, saying his "obstructive" conduct "instills little confidence that restrictions short of detention will assure Manafort's compliance with the court's orders and prevent him from committing further crimes."
Manafort has longstanding ties to a pro-Russian political party in Ukraine and a Russian oligarch close to the Kremlin."
"The charges against Manafort in Washington include conspiracy to launder money, conspiracy to defraud the United States and failing to register as a foreign agent for the pro-Russia Ukrainian government under former President Viktor Yanukovych."