The republican President Donald Trump and his hard-line administration personnel are showing their faces of evil as they  ordered (SEE MEMO) the separation of children from their Moms and Dads as they cross the US Mexican border to ask for asylum. The separation can last for months.
This past week of June 12th, the president's press spokesperson Sarah Sanders and the US Attorney General Jeff Sessions dared to quote the bible to justify their evil actions as they lied to the American peoples.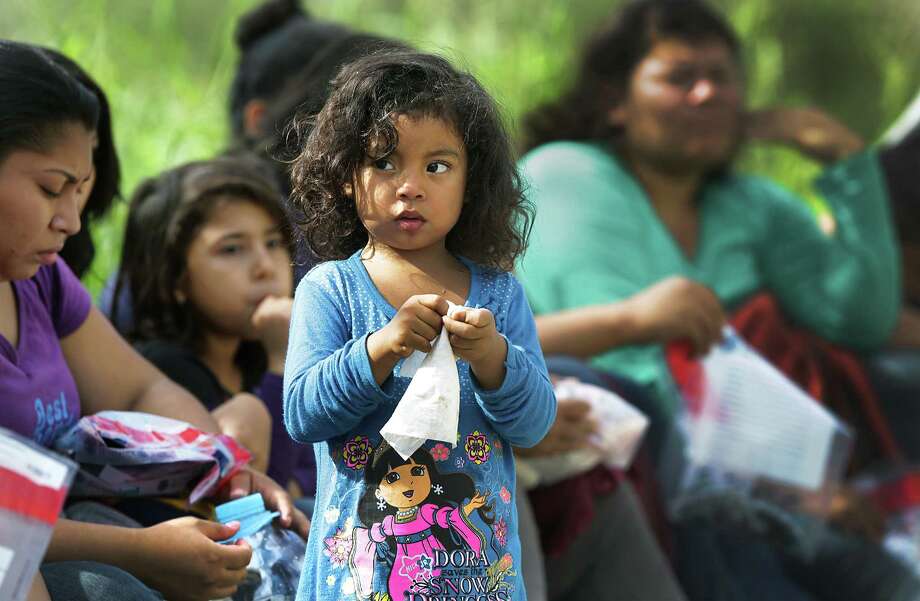 There is NO LAW that requires the pulling away of children from their parents at the border. This is a policy that was ordered by the US Attorney General Jeff Sessions on the 6th of April 2018, and this policy can be changed immediately.
This is important to note. It is legal for peoples crossing the US southern border to ask for asylum. The president's representatives have said that families will not be separated if they present themselves at designated points of entry. This is not true. There have been families pulled apart at the designated points of entry, just not as often as at other locations. In addition, there are tales about the lines at these points of entry that go on forever and where many are turned away.
Vox does a good job of detailing what's happening at the US southern border.
Here's the rest of the story…
On June 11, 2018 Dara Lind of VOX penned the following report, "The Trump administration's separation of families at the border, explained." ("Why children are being sent to "foster care or whatever" while their parents are sent to jail.")
Excerpts:
"As a matter of policy, the US government is separating families who seek asylum in the US by crossing the border illegally."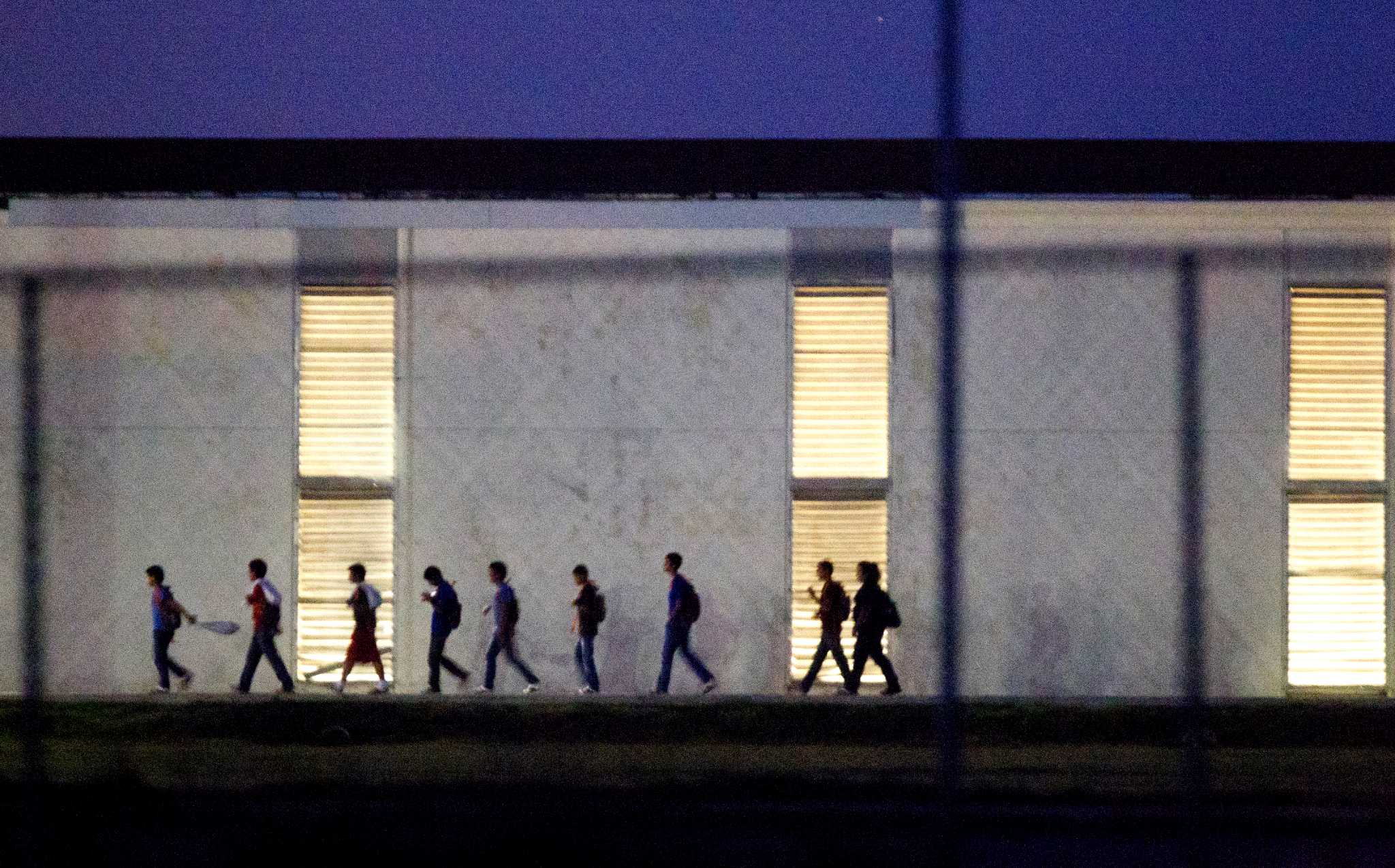 "Dozens of parents are being split from their children each day — the children labeled "unaccompanied minors" and sent to government custody or foster care, the parents labeled criminals and sent to jail."
"To many critics of the Trump administration, family separation is an unpardonable atrocity. Articles depict children crying themselves to sleep because they don't know where their parents are; one Honduran man killed himself in a detention cell after his child was taken from him."
"But the horror can make it hard to wrap your head around the policy."
"Family separation isn't sudden, nor is it arbitrary. While the Trump administration claims it's taking extraordinary measures in response to a temporary surge, it is entirely possible this will be the new normal."
1) How is the government separating families at the border?
"To be clear, there is no official Trump policy stating that every family entering the US without papers has to be separated. What there is is a policy that all adults caught crossing into the US illegally are supposed to be criminally prosecuted — and when that happens to a parent, separation is inevitable."
"Typically, people apprehended crossing into the US are held in immigration detention and sent before an immigration judge to see if they will be deported as unauthorized immigrants."
"But migrants who've been referred for criminal prosecution get sent to a federal jail and brought before a federal judge a few weeks later to see if they'll get prison time. That's where the separation happens — because you can't be kept with your children in federal jail."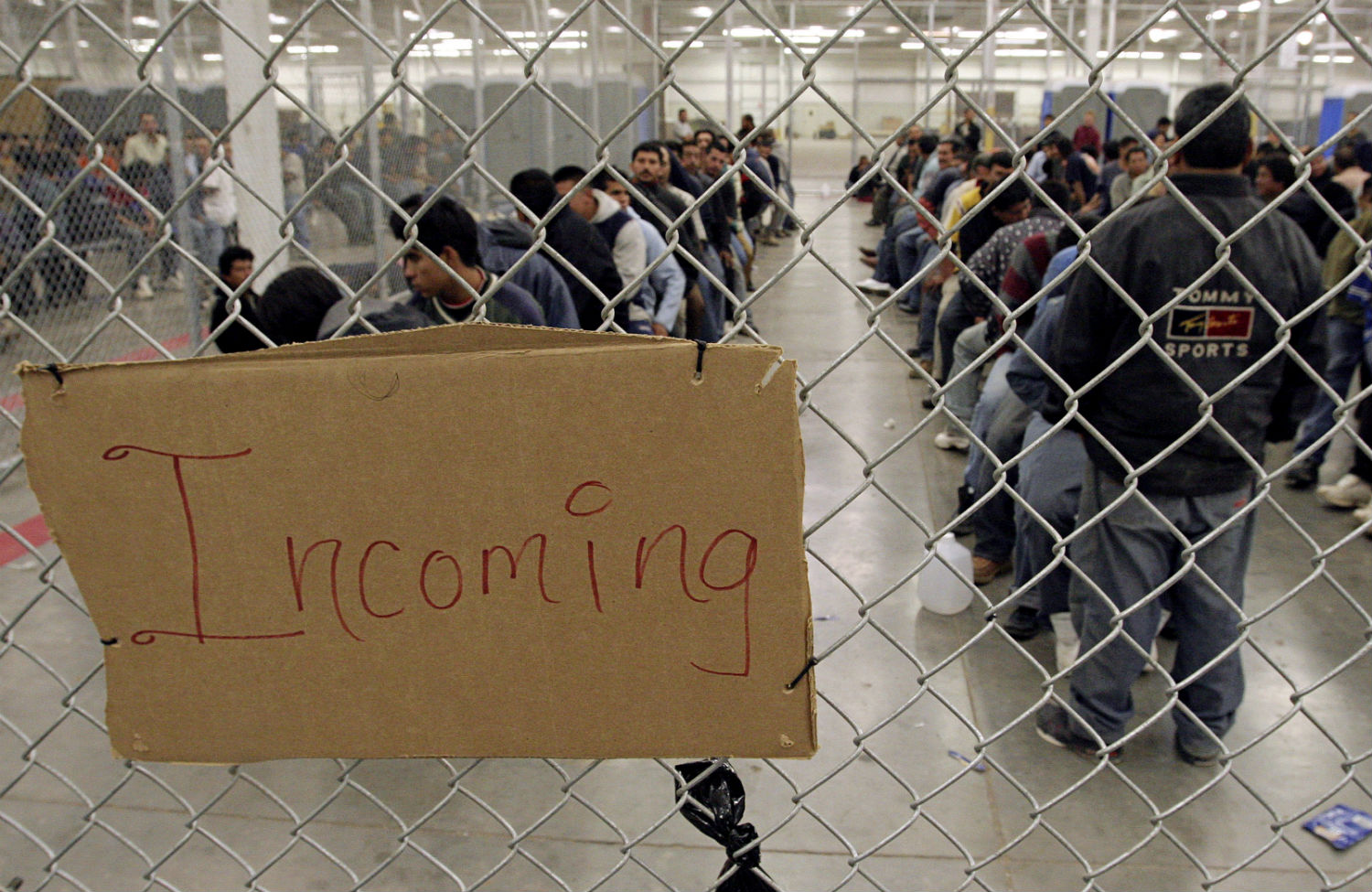 "According to federal defenders, some Border Patrol agents are lying to families about why and how long they're being separated. A federal defender told the
 Washington Post's Michael E. Miller that parents were told their children
 were just being taken away briefly for questioning. 
Liz Goodwin of the Boston Globe
 cites a defender saying that in several cases, children were taken "by Border Patrol agents who said they were going to give them a bath. As the hours passed, it dawned on the mothers the kids were not coming back."
"Rep. Pramila Jayapal (D-WA), who visited a federal prison where some mothers were being housed on Sunday, recounted stories of women being told by Border Patrol agents that "their 'families would not exist anymore' and that they would 'never see their children again.'"
"There are also some cases in which immigrant families are being separated after coming to ports of entry and presenting themselves for asylum — thus following US law. It's not clear how often this is happening, though it's definitely not as widespread as separation of families who've crossed illegally."
"Upon being separated from their parents, children are officially designated "unaccompanied alien children" by the US government — a category that typically describes people under the age of 18 who come to the US without an adult relative arriving with them. Under federal law, unaccompanied alien children are sent into the custody of the Office of Refugee Resettlement (ORR), which is part of the Department of Health and Human Services. The ORR is responsible for identifying and screening the nearest relative or family friend living in the US to whom the child can be released."
ICE has now released a flyer for parents separated from their children at the border.

A flyer.

And it's in English.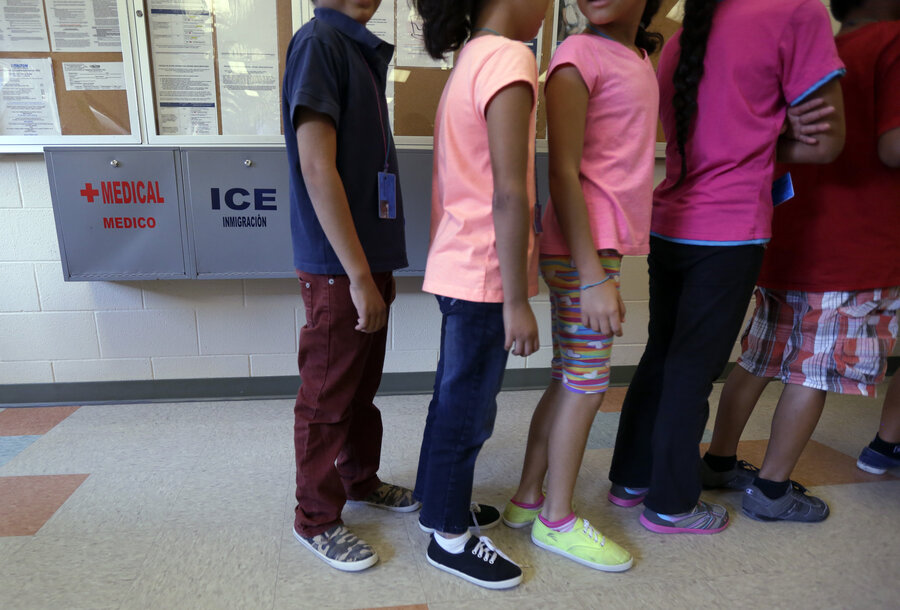 2) How many families have been separated at the border?
"We don't exactly know."
"Lomi Kriel of the Houston Chronicle first reported last fall that families were being separated by Border Patrol after arriving in the Rio Grande Valley in Texas. The New York Times later reported that from October 2017 to April 20, 2018, 700 families were split by the Trump administration. (The Trump administration claims it piloted its "zero-tolerance" prosecution policy in the Rio Grande Valley in summer 2017, which would have led to family separations over that period; Reuters has reported that nearly 1,800 families were separated between October 2016 and February 2018, suggesting that the practice may have been going on for some time.)"
"In early April, the Department of Justice announced that any migrant referred for illegal entry by DHS officials would be prosecuted. On May 7, DOJ and DHS announced that any migrant caught by Border Patrol agents after crossing illegally would be sent to DOJ — and, therefore, prosecuted."
"From May 7 to May 21, according to statistics provided by Customs and Border Protection (CBP) to Congress, 658 children were split from 638 adults put into the "prosecution process."
"But the pace may be picking up. Federal defenders in McAllen counted 421 parents coming into court between May 21 and June 5 — and that represents just one Border Patrol sector, though admittedly the highest-traffic one for family crossings. (Many of those parents could have been apprehended and split from their children during the May 7-21 period and counted in the Customs and Border Protection stats.)"
3) Is the policy of separating families new?
"Yes. But it's building on an existing system, and attention to family separation has brought more awareness to problems with that system that have been going on for some time."
"For the past several years, a growing number of people coming into the US without papers have been Central Americans — often families, and often seeking asylum. Asylum seekers and families are both accorded particular protections in US and international law, which make it impossible for the government to simply send them back. Those protections also put strict limits on the length of time, and conditions, in which children can be kept in immigration detention."
"The Trump administration has stepped up detention of asylum seekers (and immigrants, period). But because there are such strict limits on keeping children in immigration detention, it's had to release most of the families it's caught."
"The government's solution has been to prosecute larger numbers of immigrants for illegal entry — including, in a break from previous administrations, large numbers of asylum seekers. That allows the Trump administration to ship children off to ORR, rather than keeping them in immigration detention."
4) What happens to the children?
"In theory, unaccompanied immigrant children are sent to ORR within 72 hours of being apprehended. They're kept in government facilities, or short-term foster care, for days or weeks while ORR officials try to identify the nearest relative in the US who can take the child in while his immigration case is being resolved."
"But the system for dealing with unaccompanied immigrant children was already overwhelmed, if not outright broken."
"ORR facilities were already 95 percent full as of June 7; 11,000 children are being held. (Remember, most of these are probably children who arrived in the US without their parents.) According to the NY Times, the government "has reserved an additional 1,218 beds in various places for migrant children, including some at military bases."
"The agency has been overloaded for years; its backlog in 2014 precipitated the child migrant "crisis," when Border Patrol agents ended up having to care for kids for days. An American Civil Liberties Union report released in May 2018 documented hundreds of claims of "verbal, physical, and sexual abuse" of unaccompanied children by Border Patrol."
"There are questions about how carefully ORR vets the sponsors to whom it ultimately releases children. A PBS Frontline investigation found cases of teenagers getting released to labor traffickers by ORR. The agency told Congress in April that of 7,000 children it attempted to contact in fall 2017, 1,475 could not be contacted — leading to allegations that the government "lost" children, or that they'd been handed over to traffickers."
"For the most part, though, it's probable that the families ORR was unable to contact made the deliberate decision to go off the map. People who came to the US as unaccompanied children were usually teenagers who had close relatives here to reunite with. In 2014-'15, according to an Office of the Inspector General report, 60 percent of unaccompanied children were released to their parents; 99 percent were released to relatives or close friends. (The other 1 percent were put in long-term foster care.)"
"That isn't true of children who come to the US with their parents — children who don't have to be old enough to make the journey on their own — and are then separated from them. ORR isn't used to changing diapers."
"In May, according to the NY Times, the government put out a request for proposals for "shelter care providers, including group homes and transitional foster care," to house children separated from parents. One organization coordinating placements is placing children with foster families in Michigan and Maryland — and planning to expand to several other states."
"Some of these foster families have experience fostering unaccompanied children. But they're not used to children who've just been separated from their parents."
8) How is family separation legal?
"The Trump administration puts it bluntly: Criminal defendants don't have a right to have their children with them in jail."
"The question is whether the Trump administration has the legal authority to put asylum-seeking parents in jail awaiting trial to begin with, knowing they're splitting them from their children."
"Human rights organizations, including the United Nations, have argued that it violates international law to prosecute asylum seekers criminally. "
"Federal courts have, however, ruled that it's illegal to keep an immigrant in detention in the hopes of deterring others, instead of making an individual assessment about whether that immigrant needs to be detained."
"That might pave the way for advocates to fight back against family separation."
"The ACLU won an early victory in its case in June: The federal government asked the judge to throw out the case, and the judge refused. In his ruling, he made it clear he believed that if the allegations against the administration were true, they might very well be unconstitutional — violating family integrity, which some courts have found is implicitly part of the Fifth Amendment's guarantee of "liberty" without due process of law."
"This doesn't mean that the case is definitely going to succeed, though the tea leaves are favorable. And, of course, any opinion will be appealed — and will likely go to the Supreme Court unless something else happens to change the policy before then."
Link to entire report: Family separation at the border: what you need to know about Trump's