There are so many outrages perpetrated on the American peoples by the republican President Donald Trump's administration that it is mission impossible to keep track.
The following are just a three examples out of many. First there was the couple visiting their daughter and son-in-law in a military base where they were picked up by ICE agents.
Then the other news report that caught my eye is about a 91 year old man from Mexico who was visiting his family in the USA which he does a couple times in a year. He was beaten up and told to "go back home." These kind of cruel hate crimes have been on the rise since President Trump moved into the White House.
The third faux pas by President Trump exemplifies what he is infamous for, failing to pay what is owed to employees, contractors. In this case, he failed to compensate a former driver for overtime pay to where the driver has been forced to file a lawsuit.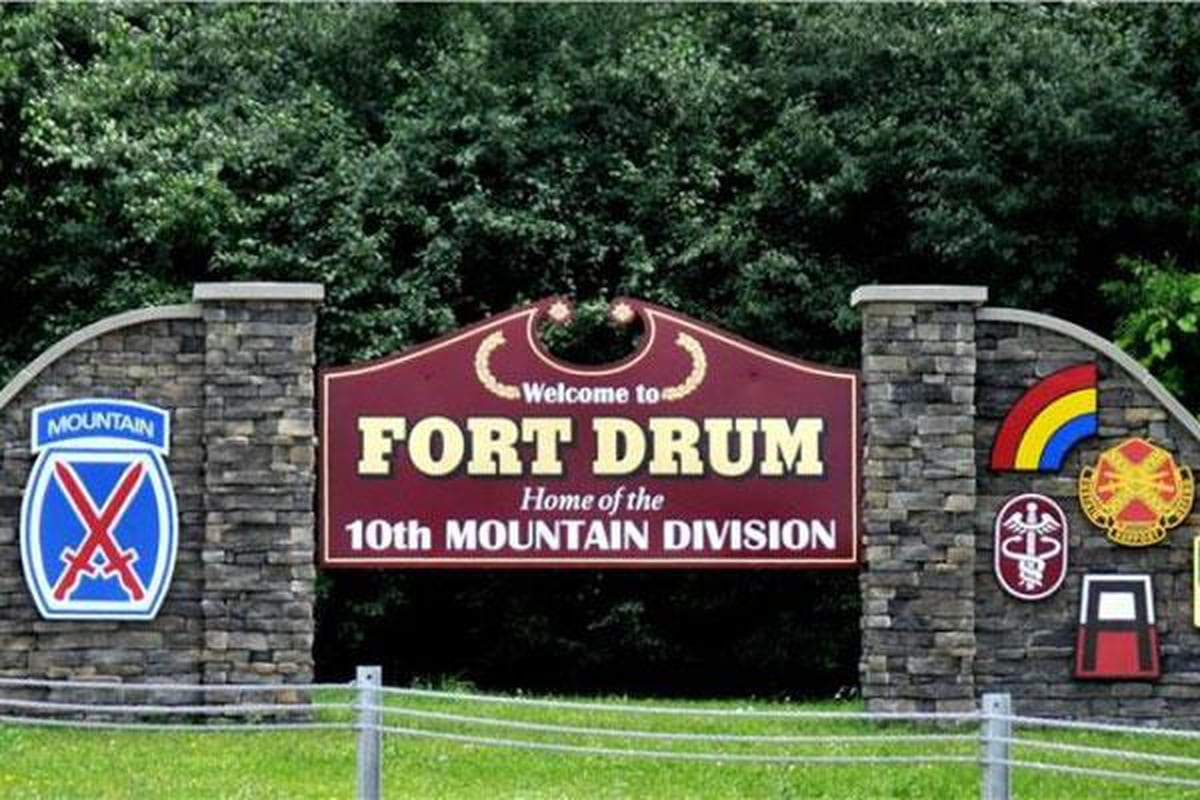 Here is the rest of the story…
On July 10, 2018, Samantha Schmidt of the Washington Post penned the following report, "A couple visited their soldier son-in-law on July 4. The Army turned them over to ICE." 
Excerpts:
"It was the Fourth of July, and longtime Brooklyn residents Margarito Silva, 60, and  Concepción Barrios, 50, wanted to celebrate the holiday with their daughter and son-in-law, a sergeant in the Army."
Instead, while visiting the Fort Drum military base in Upstate New York, the parents were detained by Immigration and Customs Enforcement.
"Silva and Barrios had visited several military bases in the past, in Brooklyn, Colorado and Hawaii, with no problems, their daughter Perla Silva wrote on Facebook over the weekend. While the husband and wife acknowledge living in the country illegally, they both have valid New York City-issued identification cards, which are available to New Yorkers regardless of immigration status."
"During the couple's previous visits to military bases, these ID cards were enough to gain entry, Perla Silva said. But during last week's trip to Fort Drum, military authorities at the base stopped them."
"Fort Drum Military Police called U.S. Border Patrol, which soon arrived to arrest the couple, a U.S. Customs and Border Protection spokesperson said in a statement to The Washington Post."
"Perla Silva was there with her 5-year-old daughter, who watched, weeping, as her grandparents were taken into ICE custody."
Link to entire report: A couple visited their soldier son-in-law on July 4.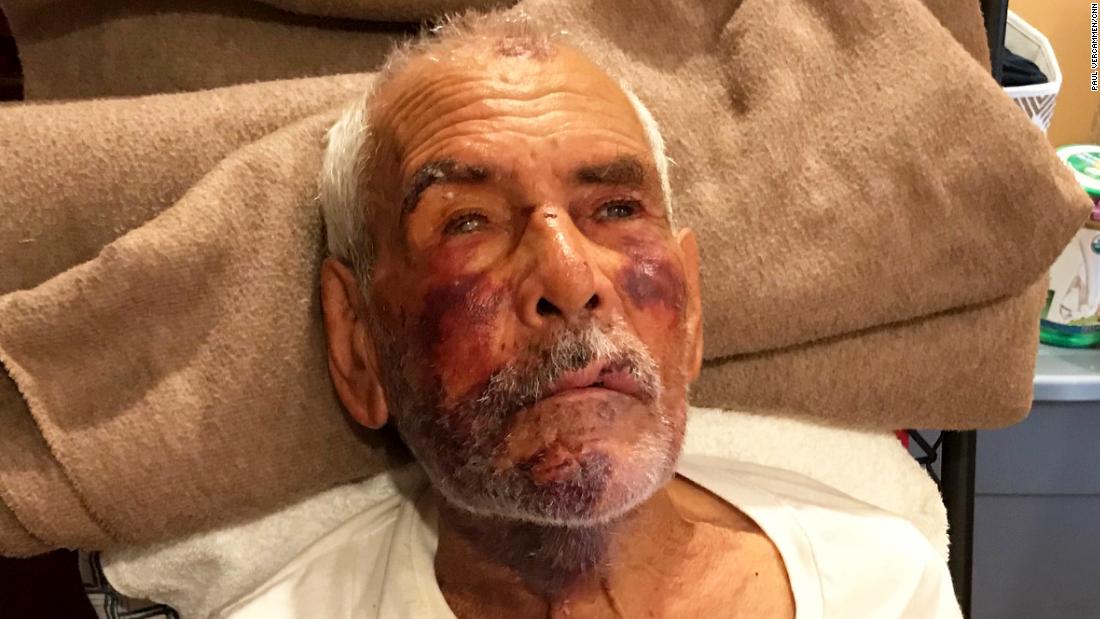 On July 10, 2018, Paul Vercammen of CNN has penned the following report, "91-year-old man beaten with brick, told 'go back to Mexico'
Excerpts:
"Tears glistened on the black and purple bruises covering 91-year-old Rodolfo Rodriguez's face as he described being attacked by a group of people while going for a walk on the Fourth of July."
"I can't walk anymore," Rodriguez said in Spanish. "I'm in so much pain."
"He'll be turning 92 in September, Rodriguez said, and he's never been hurt like this before, in a life working the fields with cattle and corn."
"He had traveled from Michoacan, Mexico, to visit his family in Willowbrook, California, a city in Los Angeles County, his grandson Erik Mendoza said."
"He makes the trip about twice a year, and takes a walk through the neighborhood every day after lunch, Mendoza said. "Everyone in the neighborhood knows him already," he said.
Rodriguez said he was walking to a nearby park on Wednesday when he passed a woman and a little girl. Without warning, the woman assaulted him, he said, hitting him with a concrete block and enlisting a group of men to join in beating him."
"I didn't even bump into her kid," Rodriguez said. "I just passed her and she pushed me and she hit me until she was done."
(LAPD) Police are looking for "a female suspect and three to four male suspects" in the assault."
.
"We are concerned, especially with the type of crime they committed," Sheriff's Deputy D'Angelo Robinson
 told CNN affiliate KTLA. "
There was what appears to be a 4-year-old child there who witnessed the entire thing. We can't have these kind of people like that out in the streets."
"Misbel Borjas was driving by when she saw the woman hitting Rodriguez repeatedly in the head with a concrete block, she said."
"I heard her saying, go back to your country, go back to Mexico," she told CNN by phone. "When I tried to videotape her with my cell phone, she threw that same concrete block, tried to hit my car."
"Rodriguez said he doesn't remember when the woman picked up the concrete block, but he remembers being hit repeatedly. At one point, he says, the woman ran up to a group of men nearby and told them Rodriguez was trying to take her daughter away from her — so the men joined her and started kicking him as he lay bleeding on the sidewalk, Rodriguez said.
"But that's not true," he said, through tears. "In the years I have been alive I have never offended anyone."
"Donald Trump's personal driver for more than 25 years says the billionaire real estate developer didn't pay him overtime and raised his salary only twice in 15 years, clawing back the second raise by cutting off his health benefits."
"Noel Cintron, who is listed in public records as a registered Republican, sued the Trump Organization for about 3,300 hours of overtime that he says he worked in the past six years. He's not allowed to sue for overtime prior to that due to the statute of limitations."
"In an utterly callous display of unwarranted privilege and entitlement and without even a minimal sense of noblesse oblige," Trump and his businesses exploited the driver, Cintron says in the complaint."
"The driver's allegations echo those of other Trump employees or contractors who have sued the president or his businesses over the years claiming he has underpaid them or failed to honor promises to compensate them for their work. They have included mortgage brokers, landscapers and electricians who say they were stiffed on commissions or fees."
"Last year, one of Trump's luxury golf resorts in Florida was ordered by an appeals court to pay more than $32,000 to a supply company that claimed it wasn't paid for paint that was used to spruce up the property."
"Mr. Cintron was at all times paid generously and in accordance with the law," Trump Organization spokeswoman Amanda Miller said in a statement. "Once the facts come out we expect to be fully vindicated in court."
"Cintron says he was required to be on duty for Trump starting at 7 a.m. each day until whenever Trump, his family or business associates no longer required his services. He worked as long as 55 hours per week, but was paid a fixed salary of $62,700 in 2003, $68,000 in 2006, and $75,000 in 2010, according to the complaint."
This blog was updated on July 10, 2018.