Very recently, the republican President Donald Trump's former campaign manager Paul Manafort's lawyers had asked to delay his first trial for bank and tax fraud charges scheduled for the 25th of July 2018 in the Alexandria, Va. area until after the one in Washington D.C. had been completed. The attorneys also asserted that more time was needed to review thousands of documents in preparation for the case.
In addition, the attorneys requested a change of venue to Roanoke, Va. about 240 miles away from Alexandria, Va. due to the wall to wall media coverage in the Washington D.C. area which they claimed lessened Mr. Manafort's chances of his having access to a fair trial. As expected, the FBI's head of the Trump-Russia probe, Special Counsel Robert Mueller's office opposed the motions.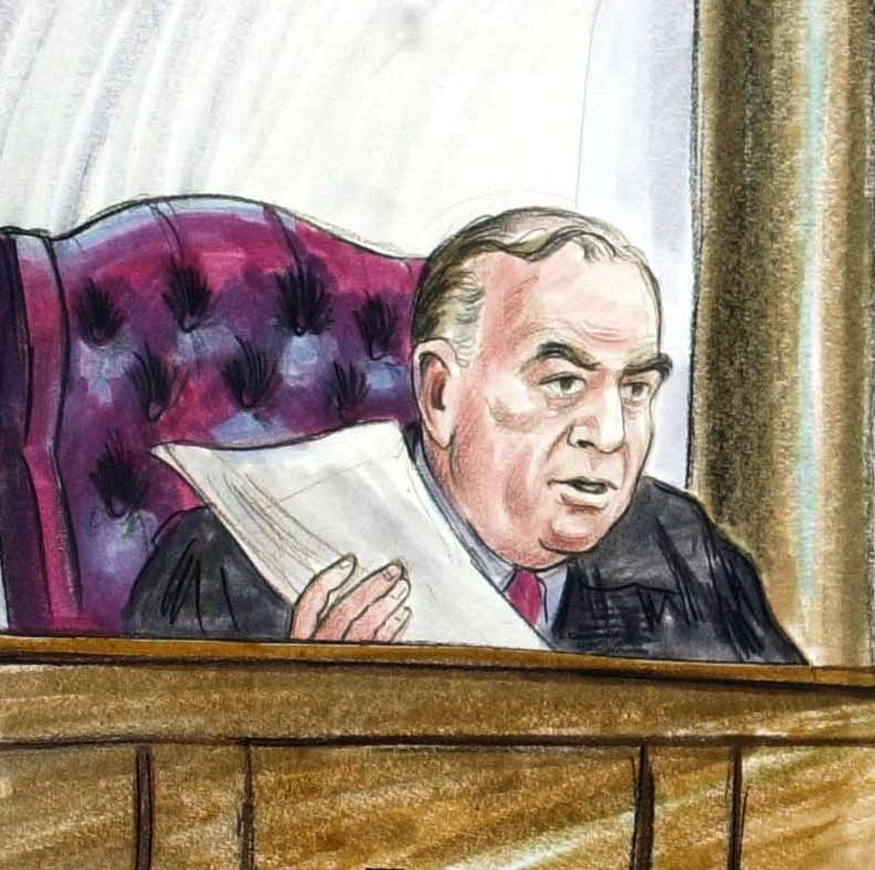 In June 2018, a federal judge had revoked Mr. Manafort's bail and ordered him to jail after US Department of Justice's prosecutors filed new charges related to his multiple attempts at witness tampering.
Before that, Mr. Manafort had been meeting with his lawyers multiple times a week, for many hours at a time, his lawyers said. They argued that their client's detention hampered their ability to prepare for trial as he was being held in solitary confinement.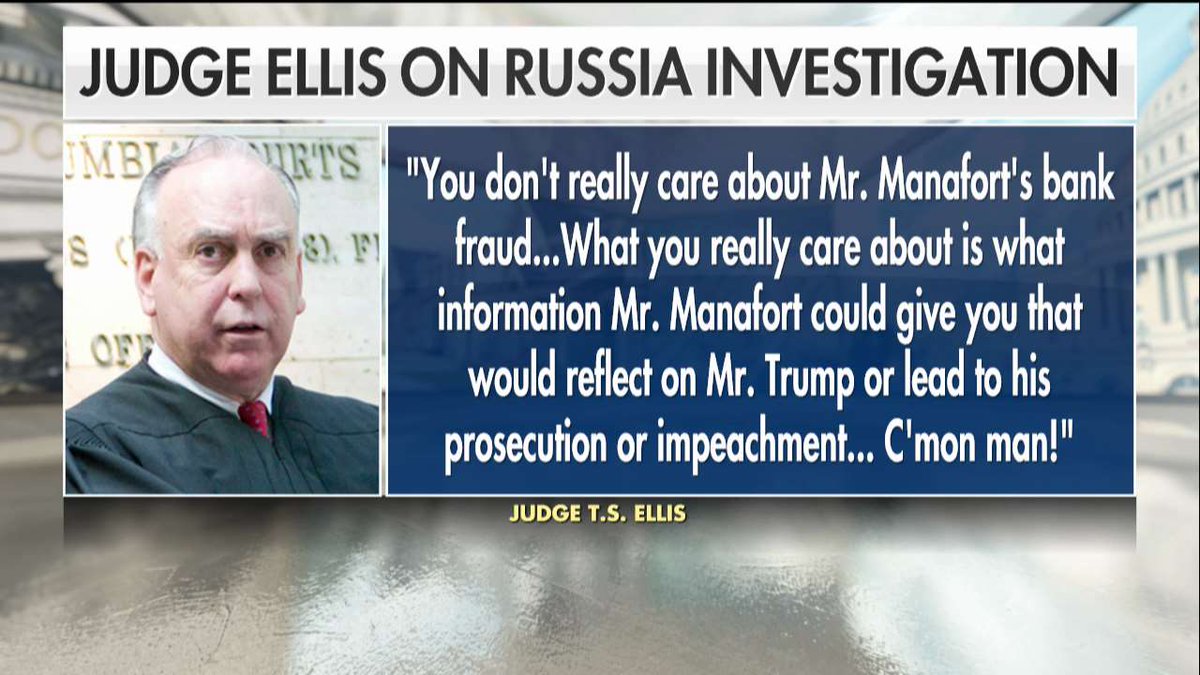 It turns out that the presiding Federal Judge T. S. Ellis III who had previously indicated some empathy for Mr. Manafort's plight, took the defense attorney's motion seriously to where he ordered Mr. Manafort's relocation to a prison facility in Alexandria, Va., from Warsaw, Va., so that he could be closer to his attorneys place of business. But he gave the DOJ's prosecutors until the 13th of July 2018 to respond to the defense's motion for a delay and a change of venue.
At that point, Mr. Manafort had his attorneys rescind the motion for his move because it seems he had been receiving VIP treatment in his original location of Warsaw, Va. His solitary confinement's extra large space had allowed him comforts like his own bathroom facilities, the use of a phone with an extended cord for 12 hours a day as well as the usage of 2 computers where he could email at will. He was in a position to work to prepare his case with his lawyers for several hours per day.
It appears that he may not have realized that all his phone calls were being monitored by the FBI which allowed the prosecutors to describe Mr. Manafort's cushy accommodations at the Washington D.C. internment facilities to the presiding Federal court Judge T. S. Ellis III, as per Mr. Manafort's own words. The judge ruled that Mr. Manafort will be relocated to Alexandria, Va.
Meanwhile, Mr. Manafort and his attorneys' have lost any credibility with the courts that they may have enjoyed until they pulled this fubar. The judge now has a better feel for the true character of Mr. Manafort.
Here is the rest of the story…
On July 7, 2018, Sarah Mervosh of the New York Times penned the following report, "Paul Manafort Seeks to Move Criminal Trial Hundreds of Miles From Washington"
"Lawyers for Paul Manafort are seeking to delay one of his criminal trials and move the location away from Washington, where they say the bias against their client is so great that a fair trial would be "impossible," according to court documents filed in federal court on Friday."
"The legal team for Mr. Manafort, President Trump's former campaign chairman, asked a federal judge to move the trial from Alexandria, Va., to Roanoke, Va., about 240 miles away."
"Roanoke is in southwest Virginia, in a smaller media market where potential jurors would be less likely to be influenced by news media coverage of Mr. Manafort's case, his lawyers argued. The defense also suggested that Roanoke offered a pool of jurors with more "balanced" political views."
"Voters in the Alexandria area voted 2 to 1 in favor of Mr. Trump's opponent, Hillary Clinton, in 2016, the defense said. Mr. Trump won the county that surrounds Roanoke.
Mr. Manafort's legal issues and the attendant daily media coverage have become theatre in the continuing controversy surrounding President Trump and his election," his lawyers wrote."
"They added that it would be "difficult, if not impossible, to divorce the issues in this case from the political views of potential jurors."
"Mr. Manafort has been charged in two jurisdictions with a host of federal crimes as part of the special counsel inquiry into Russia's influence on the presidential campaign."
"The trial in Alexandria is set to begin July 25. He is also scheduled to go on trial in September in a separate case in Washington."
Link to entire report: Paul Manafort Seeks to Move Criminal Trial Hundreds of Miles From Washington
On July 11, 2018, Sharon LaFraniere of the New York Times penned the following report, "Manafort Is Transferred From Jail Where He Was Treated Like a V.I.P." 
Excerpts:
"Hoping to delay his trial in Virginia on charges of bank fraud and money laundering, Paul Manafort instead managed this week to get himself transferred from a jail where prosecutors said he described his treatment as "V.I.P." to one where his lawyers claim he is worried about his safety."
"Mr. Manafort, President Trump's former campaign chairman, has been incarcerated since June 15 in a regional jail in rural Virginia about two hours south of Washington. Prosecutors said Wednesday in a court filing that Mr. Manafort had "unique privileges" there, including a larger-than-average cell, "his own bathroom and shower facility, his own personal telephone and his own work space to prepare for trial." He also was not required to wear a prison uniform and was allowed to use his laptop in his cell, they said."
"But Mr. Manafort's lawyers, in a motion that sought to delay his July 25 trial, argued in part that they had to travel 100 miles to meet with their client. Phone calls with him were limited to 10 minutes, and electronic communications were restricted, they said."
"Judge T. S. Ellis III of the United States District Court in Alexandria, Va., who has been assigned the case, fashioned a remedy. On Tuesday, he ordered that Mr. Manafort be transferred to a jail in Alexandria, about 20 minutes from Washington, "to ensure that defendant has access to his counsel and can adequately prepare his defense."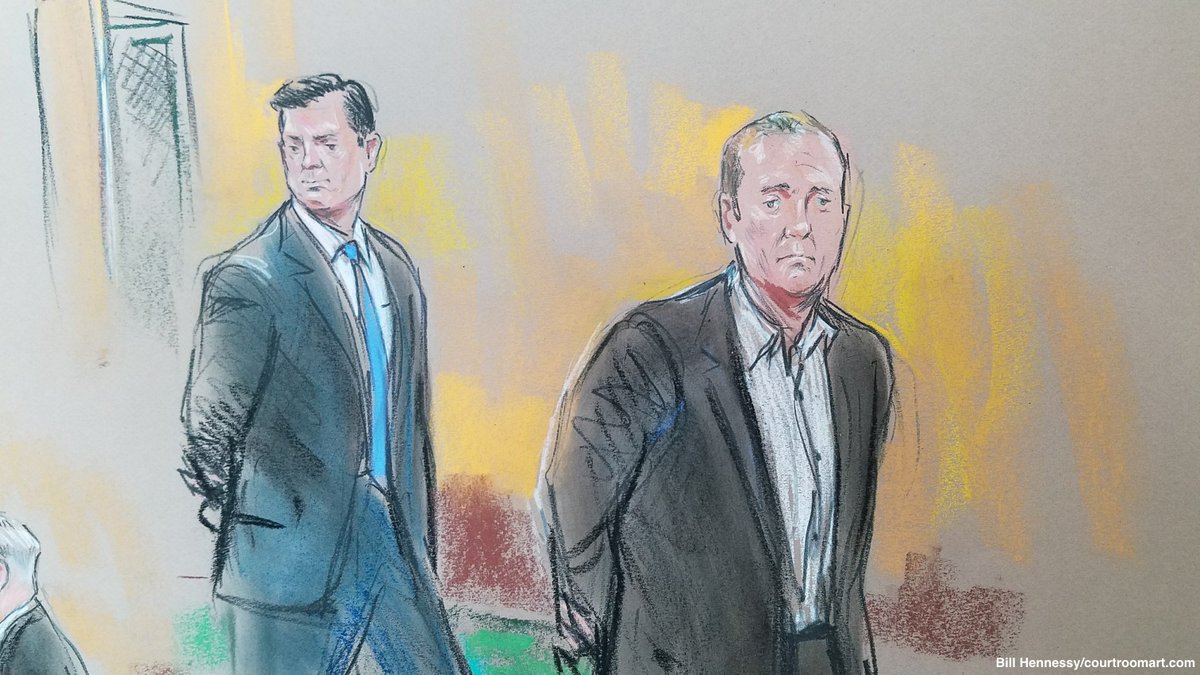 "Mr. Manafort's lawyers then objected, arguing that "after further reflection, issues of distance and inconvenience must yield to concerns about his safety and, more importantly, the challenges he will face in adjusting to a new place of confinement" only two weeks before trial."
"But Judge Ellis had apparently made up his mind. "Having just complained" about the jail in Warsaw, Va., he wrote, Mr. Manafort's lawyers had not identified any specific threat to his safety at the Alexandria jail. Jailers there are "very familiar with housing high-profile defendants, including foreign and domestic terrorists, spies and traitors," he wrote."
"Defendant's access to counsel and his ability to prepare for trial trumps his personal comfort," Judge Ellis said. Moreover, he wrote, in the Alexandria jail, Mr. Manafort "will actually avoid the discomfort of long commutes during trial days."
"Mr. Manafort has faced an uphill legal battle. Besides the charges of financial fraud in Virginia, he faces charges in Washington, including violating federal lobbying laws. Last month, a federal judge in Washington revoked Mr. Manafort's bail and sent him to jail to await trial, citing new charges that he had tried to influence the testimony of two government witnesses."
"Prosecutors working for the special counsel in the Russia inquiry, Robert S. Mueller III, suggested to Judge Ellis this week that Mr. Manafort was trying to delay the Virginia case."
Link to entire article: Manafort Is Transferred From Jail Where He Was Treated Like a 'V.I.P