Every one who keeps up to date on US political news are well aware that republican Senator from Arizona and war hero John McCain and the US Senator Lindsey Graham of South Carolina, have been the best of friends, going back decades.
Notice that the below tweets recently sent by Senator Lindsey Graham were not addressed directly to Senator McCain but to his family, in general.
It is my opinion that Senator Lindsey Graham has become Brutus, the backstabber to his long time friend Senator McCain, as he has been covering for the likes of the republican President Donald Trump regarding the FBI's Trump-Russia probe being led by the Special Counsel Robert Mueller III. I want Senator Graham to be exposed for his treacherous actions.
Let's not forget that Senator McCain is a key lawmaker who had pushed for the FBI to investigate President Trump's ties to Russia.
As per the 7/16/18 AZCentral report, Yvonne Wingett Sanchez, "Sen. John McCain blasted President Donald Trump's joint news conference with Russian President Vladimir Putin on Monday as "one of the most disgraceful performances by an American president in memory."
"McCain's issued statement was among a number of Republican lawmakers who were condemning Trump's appearance in Helsinki, Finland. There, Trump seemed to accept Putin's denials of meddling in the 2016 U.S. election, overlooking mountains of evidence gathered by U.S. intelligence officials in favor of Russia."
"McCain, chairman of the Senate Armed Services Committee and a frequent Trump critic, said in a statement that "no prior president has ever abased himself more abjectly before a tyrant."
"McCain's statement reminds the public that he maintains a Cold War-style view of Russia and further underscores the political rift between himself and many of his fellow Republicans, who have remained silent. "
As per an August 24, 2018, TPM report by Caitlin MacNeal,  "Sen. Lindsey Graham (R-SC), one of Sen. John McCain's closest friends on Capitol Hill, on Friday afternoon published several tweets acknowledging the support McCain has received from his family in deciding to end his cancer treatment."
I just want to acknowledge the continuing and abiding love, care, and dedication that Cindy McCain and the family are providing @SenJohnMcCain .
Cindy remains steadfast and is traveling every step of the way on this difficult journey with John. The love provided by Meghan and the McCain children to their father has been comforting to witness.
The entire McCain clan is doing exactly what the McCains have done through generations — rise to the meet the challenge.
In addition, John's deeply loyal staff and devoted friends are pouring their hearts out and doing everything they can to make this burden bearable. John's medical care providers represent the best of their profession.
Above all else, I know John wants his family, friends and staff to understand how much he appreciates their love, care, and kindness.
Then there is the 6/28/18 CNN report by Manu Raju, "President Donald Trump's frequent jabs at Sen. John McCain on the campaign trail have angered fellow Senate Republicans — particularly McCain's closest friend, Sen. Lindsey Graham."
"I don't think it's appropriate," Graham told CNN on Thursday. "I think it doesn't help the President."
He added, "It hurts the President more than it helps him."
"Trump frequently berates McCain by calling out his dramatic vote against a bill to repeal parts of the Affordable Care Act. While the President doesn't call out the Arizona Republican by name, it's clear he's referencing McCain, whom he accuses of going back on his word to repeal and replace Obamacare."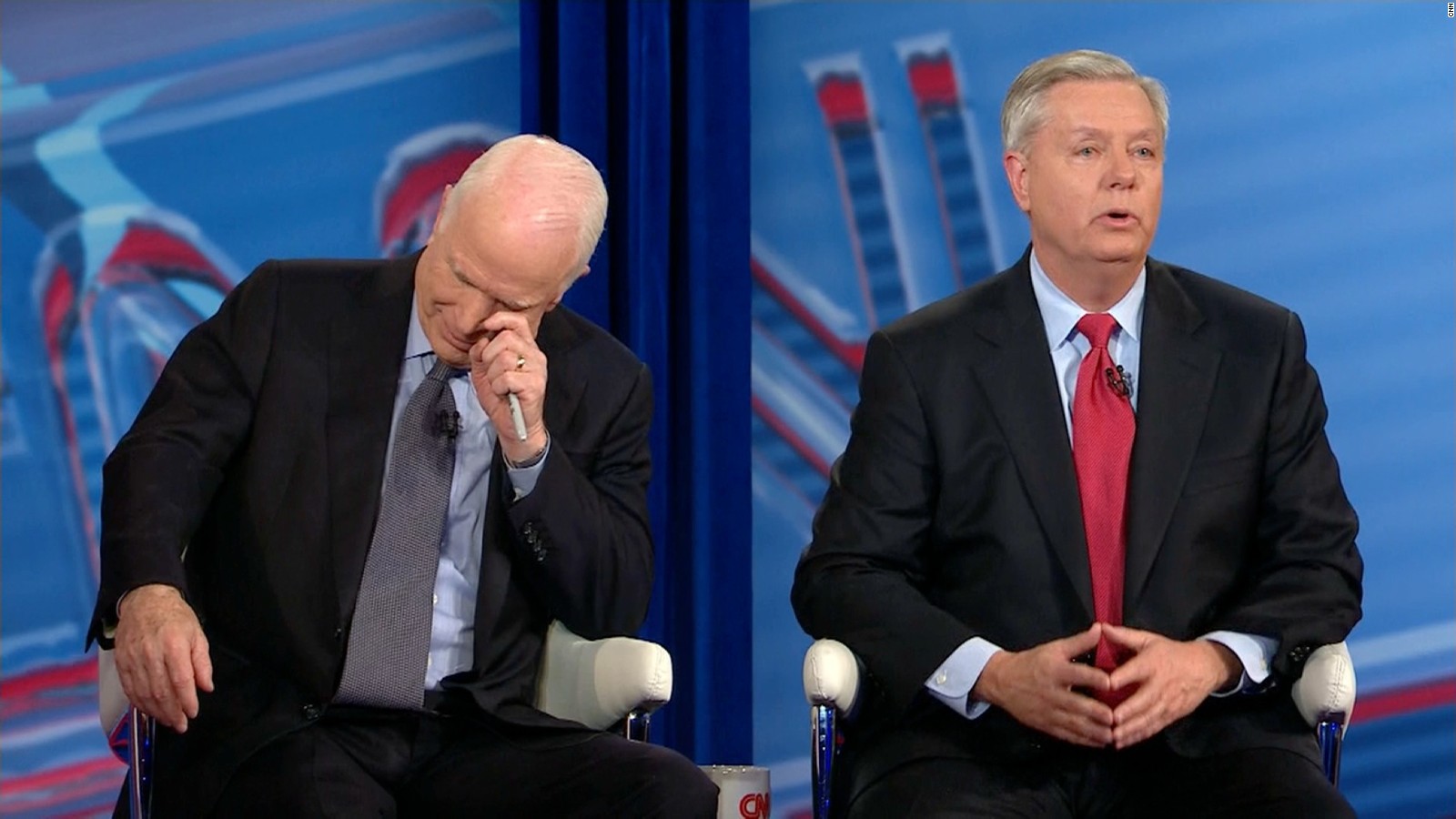 Let's not forget President Trump's frequently stated tirade against Senator McCain's war hero status. As per the 7/18/15 Weekly Standard report by Daniel Halper, "Speaking today in Iowa, Donald Trump attacked John McCain for being a former prisoner of war."
"He's not a war hero," Trump, a Republican running for president, said of McCain. "I like people that weren't captured. "He's a war hero because he was captured. I like people that weren't captured."
"In 1973, John McCain wrote a first-person account of being shot down over Vietnam and held in prison for over five years. You can  
read it here
. Trump graduated from college in 1968, but  
avoided serving in Vietnam
."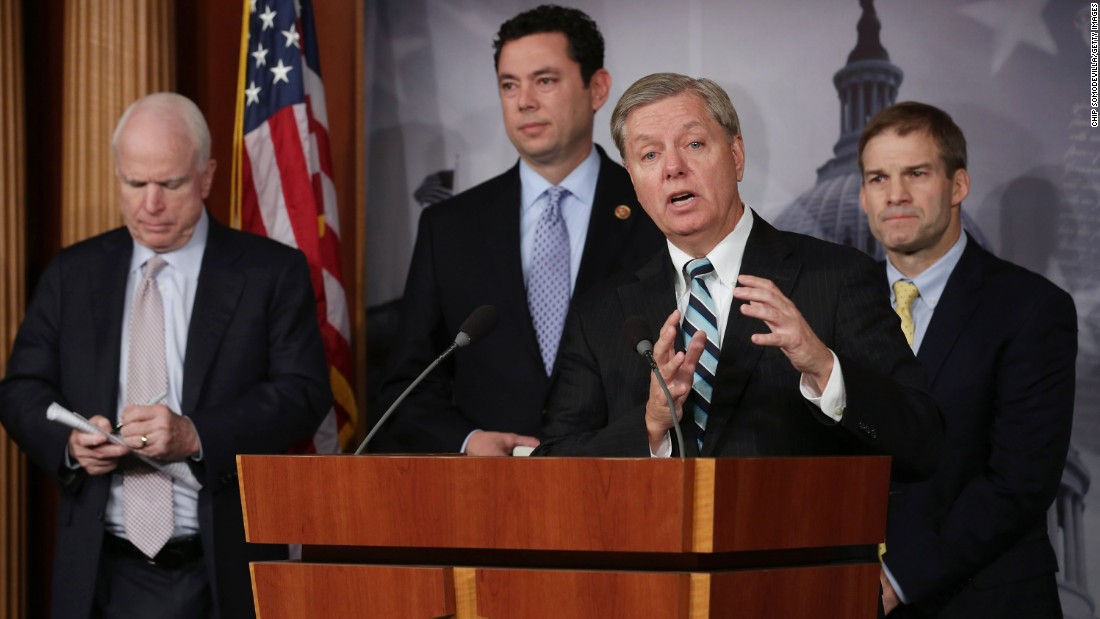 Senator Lindsey Graham's support of President Trump is being conducted with the following background…
As per the 8/24/18 Reuters report by Makini Brice and Will Dunham, "U.S. Senator John McCain, the maverick Republican who survived a Vietnam War prison camp and ran unsuccessfully for president, is discontinuing medical treatment for an aggressive form of brain cancer, his family said in a statement on Friday, a year after he announced his diagnosis."
"John has surpassed expectations for his survival," the family said, adding that the disease's progression and McCain's age, 81, have led him to stop treatment for the "aggressive glioblastoma."
"With his usual strength of will, he has now chosen to discontinue medical treatment," the family said."
Here's the rest of the story…
It is safe to infer that Senator McCain would not be approving of the following actions by Senator Lindsey Graham:
As per the 8/22/18 Guardian report by Ben Jacobs, "
Senator Lindsey Graham of South Carolina, an erstwhile Trump critic turned golf partner, emphasized that both cases had nothing to do with Russia. "The American legal system is working its will in both the Paul Manafort and 
Michael Cohen
 cases," Graham said in a statement. Thus far, 
there have yet to be any charges or convictions for colluding with the Russian government by any member of the Trump campaign in the 2016 election. It's important to let this process continue without interference. I hope Mr Mueller can conclude his investigation sooner rather than later for the benefit of the nation," he continued, referring to the 
Russia investigation 
being carried out in Washington by special counsel 
Robert Mueller
, into interference in the presidential election and allegations of collusion with Moscow by the Trump campaign."
As per the 8/12/18 Real Clear Politics by Tim Haines, "Sen. Lindsey Graham calls for a second special counsel to investigate the crimes committed by prior investigations into President Trump.
"The criminal investigation of the Clinton campaign was a joke. When it came to the Trump campaign, it was corrupt, it was biased and I think unethical," Graham said. "These investigations against Trump were corrupt at the core."
(Graham's full interview available here)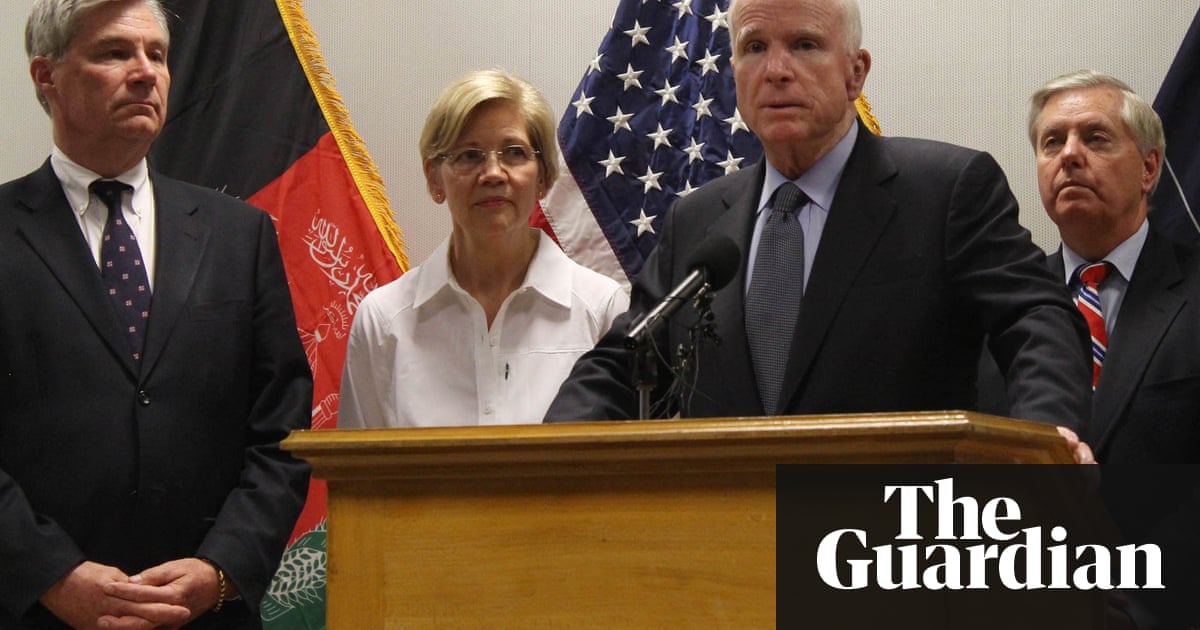 As per the 8/23/18 Washington Examiner report by Kelly Cohen,  "A top ally of President Trump in the Senate said that it is "very likely" the president fires Attorney General Jeff Sessions after this year's midterm elections.""I think there will come a time, sooner rather than later, where it will be time to have a new face and a fresh voice at the Department of Justice," Sen. Lindsey Graham, R-S.C.,  told Bloomberg News on Thursday. "Clearly, Attorney General Sessions doesn't have the confidence of the president."
"Graham, who is a likely successor to Senate Judiciary Committee Chairman Chuck Grassley, explained that Trump is "entitled to an attorney general he has faith in."