"We the people" who remotely keep up with the news, had learned that Senator John McCain had very recently decided to stop any future medical treatments to treat an aggressive form of brain cancer that he had been diagnosed with, earlier this year.
Knowing what a fighter that Senator John McCain is by nature, there had to be good reasons for this decision. It appears that Senator McCain succumbed to the inevitable because of complications. He went down fighting.
Many of us have been decrying his absence from the floor of the US Congress where he could be counted on to be a voice of conscience for the Republican Party. No one else has taken over the mantel to be his voice and to be a check on power, for example, like he proved to be against our current republican President Donald Trump who despised the ground  that Senator McCain walked on, as he could never measure up.
He will be sorely missed by peoples from both sides of the aisle and the vast majority of the American peoples. He was one of a kind, that maverick, that pain in the back to many of his colleagues, whom we could count on for his decency and honor.
He was known to be an avid fan of baseball and a frequent reader of works by Ernest Hemingway and someone who was definitely his own person. He was not afraid to admit that he messed up or made a mistake.
When he passed away, he was surrounded by his family and loved ones.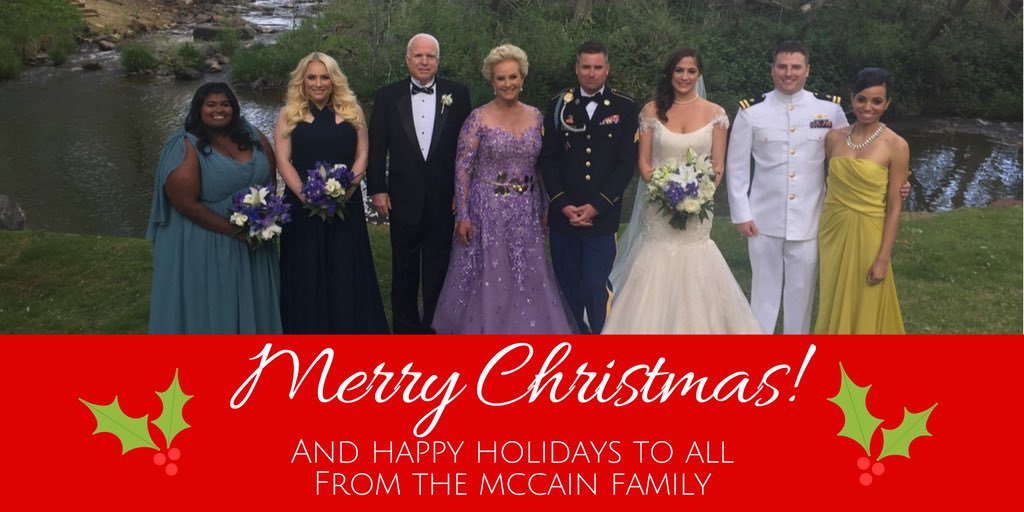 Here is the rest of the story…
On August 25, 2018, Allan Smith of the Business Insider penned the following details about his life, "John McCain, war hero and longtime senator, dead at 81"
"Republican Sen. John McCain, an internationally renowned Vietnam War hero who served for 30 years in the Senate representing Arizona, died Saturday due to complications stemming from brain cancer."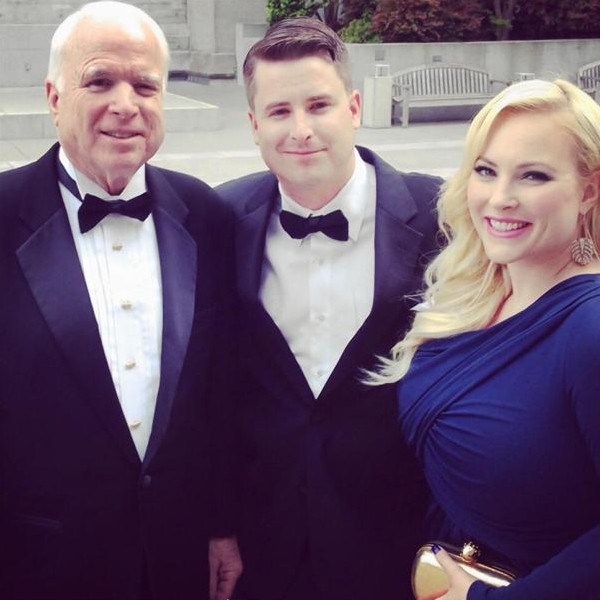 "McCain, 81, was a part of many of the past three decades' most significant political moments. He was the 2008 Republican presidential nominee in a contest he lost to President Barack Obama. He also sought the presidency in 2000, mounting a primary campaign against President George W. Bush."
"A graduate of the Naval Academy, the Arizona Republican followed both his father and grandfather, who were four-star admirals, into the US Navy, where he carried out airstrike missions."
"During a 1967 bombing run over Hanoi, McCain's plane was shot down, nearly killing him. He was captured by North Vietnamese forces and spent six years as a prisoner of war, suffering brutal beatings at the hands of his captors, which left him with lifelong physical ailments."
"He quickly lost 50 pounds and saw his hair turn white. His captors did not treat his injuries from the plane crash."
"Because his father was named commander of US forces in Vietnam that same year, the North Vietnamese offered to release McCain early. He refused unless every prisoner of war taken before him was also released. He was soon placed in solitary confinement, where he would remain for the next two years. He was not released until March of 1973."
"Upon returning to the US, McCain was awarded a number of military medals, including two Purple Hearts. He soon set his sights on politics and ran for an Arizona congressional seat in 1982, winning a tough primary and subsequently the general election."
"In 1986, he ran for the Senate seat vacated by longtime Republican Sen. Barry Goldwater, who was the Republican presidential nominee in 1964. He won that election as well, and he has been reelected to the Senate for five additional terms — most recently in 2016."
"Early in his Senate career, McCain became embroiled in the "Keating Five" scandal. McCain was one of five senators who received campaign contributions from Charles Keating Jr. and was later asked by Keating to prevent the government from seizing his Lincoln Savings and Loan Association."
McCain met twice with regulators to discuss the government investigation. He later returned the donations and admitted the appearance of it was wrong. The episode led McCain to become a leader on campaign finance reform, which included the passage of the McCain-Feingold Act."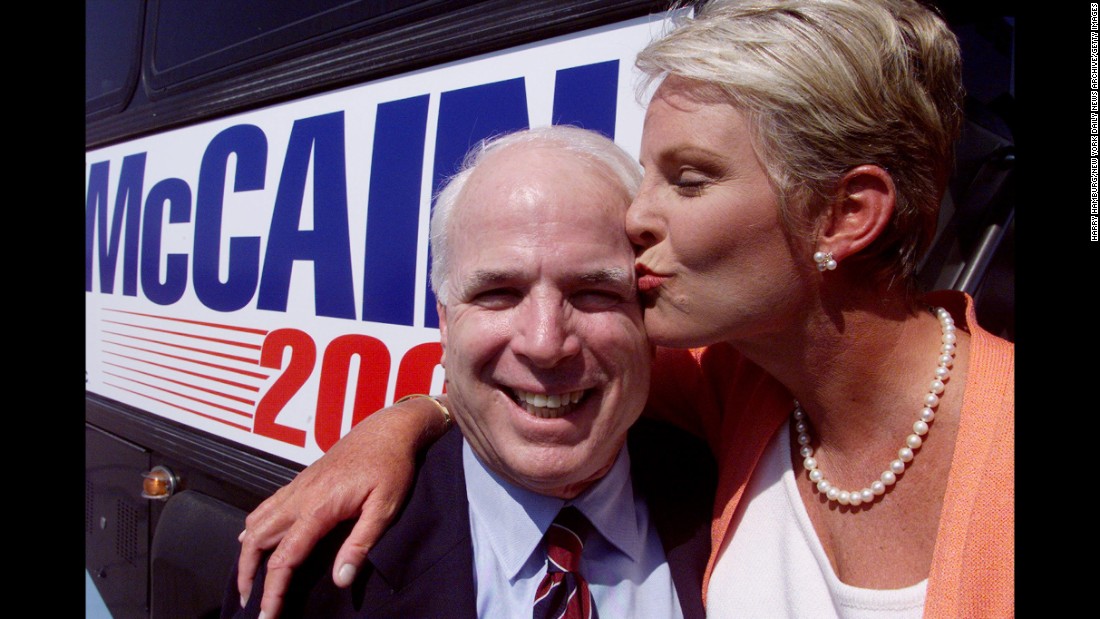 During his 2000 campaign for president, the press became enthralled with the candidate who won over a reputation as a "maverick," rebuffing his party's conservative orthodoxy at the time. He famously traveled on a bus called the "Straight Talk Express" during his 2000 bid.
"In 2008, McCain fared far better. He won the Republican presidential nomination but ultimately was defeated by Obama in a year in which he faced defending an unpopular war in Iraq and a faltering economy under the Bush administration. McCain selected then-Alaska Gov. Sarah Palin as his running mate, a move some have criticized as having opened the floodgates for the Republican Party to be infiltrated by some far-right candidates who went on to be elected."
"McCain then returned to the Senate, his stature even more prominent, leading on national security and military issues."
"He was diagnosed with brain cancer early in his sixth term. He battled through it, returning to Congress this past summer. In perhaps his last signature political moment, McCain cast a dramatic vote against his party to stop the repeal of Obamacare, coming to the floor in the middle of the vote before pausing and pointing his right thumb down. The moment high-lighted a contentious relationship between the senator and President Donald Trump."
"The type of brain tumor with which he was afflicted, glioblastoma, is particularly aggressive and difficult to treat. He had been receiving chemotherapy, but his family announced in August that he would no longer seek medical treatment."
"McCain is survived by his seven children and his second wife, Cindy, whom he married in 1980 following a 15-year marriage to Carol Shepp."
"Most famous among his children is Meghan, who is a prominent conservative pundit and cohost of ABC's "The View." During a December episode, former Vice President Joe Biden consoled her and said that if "anybody" could overcome that cancer, it was her father."
Let's end with this. McCain's favorite passage from Hemingway's novel "For Whom The Bells Toll," which includes a quote from the book's protagonist Robert Jordan: "The world is a fine place/And worth the fighting for/And I hate very much to leave it." Senator John McCain faced his last battle, his death, with honor and bravery.