During the week of August 20, 2018, a US Senate bipartisan elections bill requiring all states to use only voting machines with a paper trail and with auditing capabilities was squashed by its republican leadership with no satisfactory explanation.
The White House is denying responsibility but I'm not buying this as the credibility of its officials is suspect at best.
As per a 8/23/18 Hill report by Olivia Beavers, "The hearing was canceled on this bill because the White House weighed in and said they don't want it," (Senator) Merkley said on MSNBC's "Andrea Mitchell Reports."
"I want the White House to say that if Russia continues and messes around with our 2018 election, there will be enormous bipartisan efforts," he added."
As per a 8/24/18 EFF.org report by Joe Mullin, The best solution to stop a possible hack of voting machines is clear: all machines must use a paper trail that's regularly audited. Many states with voting machines already use paper, but more than a dozen are using at least some machines that provide no paper trail. In five states—New Jersey, Delaware, South Carolina, Georgia, and Louisiana—not a single jurisdiction has a paper trail.
As important as they are, paper trails only work if they're checked. As we've said since the aftermath of the 2016 election, we not only need elections to be auditable, we need them to be audited.
Currently, U.S. elections are usually audited only when they are extremely close or in other unusual situations. There is a cheap and effective way to audit all of our elections, using a system that statisticians call "risk-limiting audits." By hand-verifying a small number of randomly chosen ballots, election officials can check, with a high degree of certainty, that the election results were recorded properly. Because they don't involve massive statewide recounts, such audits can and should be performed after each election. Election audits should be like an annual checkup, not like a visit to the emergency room.
It's time for us who are part of the resistance, to contact our US senators to hold them accountable for passing an elections security bill that requires states to use only voting machines with a paper trail along with the cheap auditing method like what the statisticians call "risk-limiting audits."
TO FAX:  Resistbot will do it all for you. Text "RESIST" to 50409 or message Resistbot on Facebook and it will walk you through the steps to fax your Senator and will tell you when your fax has been delivered.
The main US Senate phone line 202-225-3121 (202-224-3121) or  YOU CAN FIND PHONE NUMBERS FOR EVERY SENATOR HERE. or U.S. Senate: Senators of the 115th Congress.
Here is the rest of the story…
On August 23, Alex Ward of VOX penned the following report, "A Senate bill to stop election interference got squashed. It might be the White House's fault." ("It's pretty clear the White House doesn't have a strategy to defend America's election system.")
Excerpts:
"A Republican-led, Democrat-supported bill to safeguard US elections from foreign interference is stuck in the bowels of Congress. Here's a possible explanation: The White House doesn't want it to pass."
"The Secure Elections Act, which Sen. James Lankford (R-OK) introduced, would have made significant changes to the way states protect their voting systems in three significant ways. It proposes to:"
"Give security clearances to the top election official in all 50 states so they can follow real-time threats to their voting systems"
"Establish a formal channel among the Department of Homeland Security (DHS), other government agencies, and states to share information on the security of each state's election"
"Ensure a state conducts an audit after any federal election, including incentivizing efforts to purchase electronic voting machines that retain a paper record of each ballot"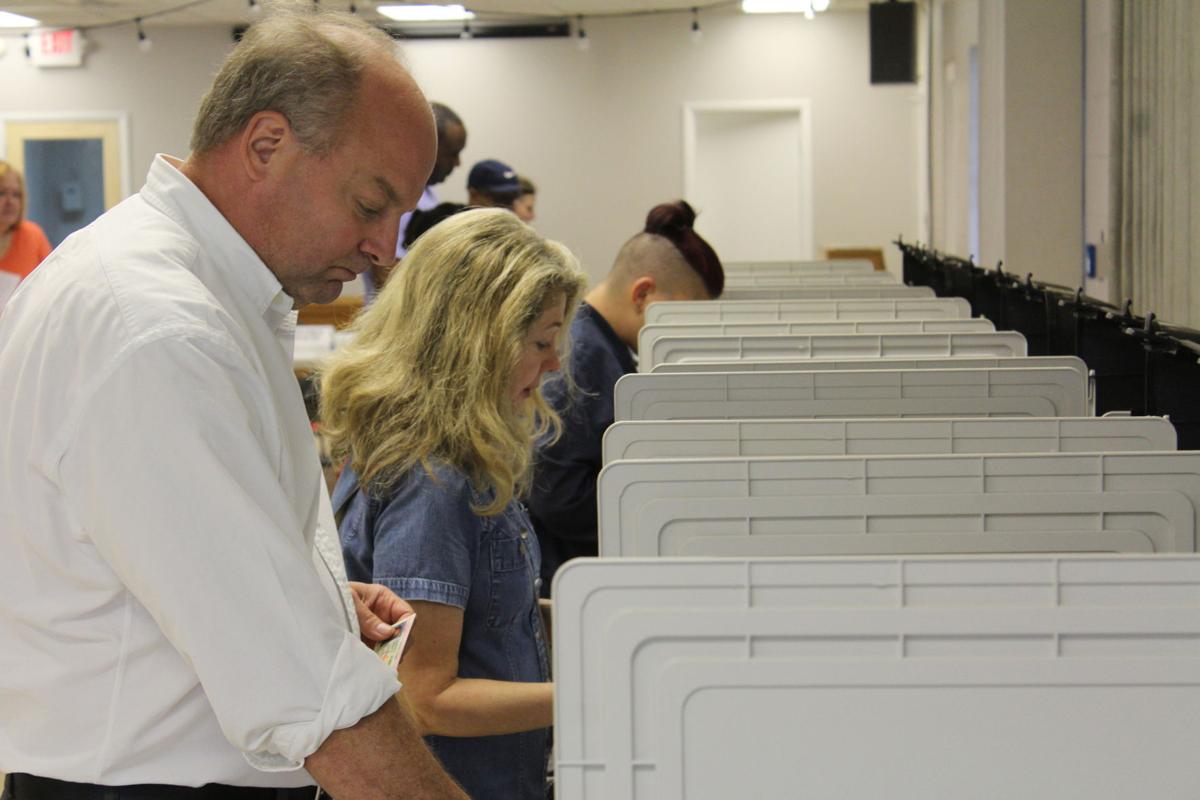 "That last part is crucial, as it would help states keep an accurate vote count if cyberattackers tried to manipulate or interfere with a final, electronic-only report."
"The White House, however, doesn't like the bipartisan bill. The government, and mainly DHS, "has all the statutory authority it needs to assist state and local officials to improve the security of existing election infrastructure," Lindsay Walters, a White House spokesperson, told Yahoo News."
"Citing congressional sources, Yahoo reported that that disapproval led the White House to stop further consideration of the bill in the powerful Senate Rules and Administration Committee, which oversees federal elections. On Wednesday, Sen. Roy Blunt (R-MO), the panel's chair, abruptly canceled one of the committee sessions that would've led to a full Senate vote on the bill in October."
"Lankford, however, told me White House pressure had nothing to do with the bill's delay."
"I spoke to the White House yesterday and they were clear in our conversations that they did not try to block the Secure Elections Act," he said. "There are a number of misconceptions about the bill, including the false rumor that the White House opposes the bill. I look forward to working with other members and the White House to address any concerns so we can pass the Secure Elections Act."
"Also on Wednesday (8/22/18), Homeland Security Secretary Kirstjen Nielsen requested that all state and local elections officials "make certain that by the 2020 presidential election every American votes on a verifiable and auditable ballot."
"The White House says the legislation would replicate existing authorities for DHS and would "violate the principles of federalism." Still, it's not a good look to squash a bill that could potentially stop Russians, Iranians, or others from interfering in federal elections."
"It's unclear if the bill is forever dead or if it will be considered again. But it goes to show that the White House doesn't seem to take its interest in election security extremely seriously — all because of the man who sits in the Oval Office."
"A keyboard click away"
"On July 27, White House press secretary Sarah Sanders said in a statement that President Donald Trump "will not tolerate foreign interference in our elections from any nation state or other malicious actors."
"That doesn't seem to be the case. That same day, NBC News reported that "there is no coherent Trump administration strategy to combat foreign election interference — and no single person or agency in charge."
"Trump administration officials warned about this for months. When now-retired Navy Adm. Michael Rogers led US Cyber Command, he told lawmakers in February that Trump had yet to direct him to directly strike Russia's cyber operations."
"Not much has changed since then. Moscow is only "a keyboard click away" from conducting a serious cyberattack on US voting infrastructure, Dan Coats, the nation's top spy, said on August 2 at the White House."
"And it's not just Russia the US needs to worry about. In a Sunday interview on ABC's This Week, National Security Adviser John Bolton said the Trump administration is worried that China, North Korea, and Iran have stepped up their efforts to meddle ahead of the November vote."
"I can say definitively that it's a sufficient national security concern about Chinese meddling, Iranian meddling, and North Korean meddling that we're taking steps to try and prevent it," Bolton told ABC's Martha Raddatz. "So all four of those countries, really."
"Two days later, Facebook revealed that it removed about 650 pages, groups, and accounts it determined are part of a coordinated disinformation campaign out of Russia — and Iran. Twitter said it had suspended 284 Iran-linked accounts."
"It's undoubtedly hard to stop cyberattacks on America's elections. But there is still no White House-led, coordinated effort to stop current and future attempts — except to block bills in Congress from possibly helping."