Taylor Swift is a resident of the State of Tennessee where the Democratic Party could possibly pick up a US Senate seat. So, her deciding to get involved in politics for the first time ever, is a big deal as she carries sway over a lot of her neighbors, especially young people.
Dear President Trump,  I am so sorry to inform you that you cannot draw more peoples to your campaign rallies than Taylor Swift.
Here is the rest of the story…
On October 8, 2018, Emily Yahr of the LA Times penned the following report, "Taylor Swift slams Tennessee Republican, endorses Democrats"
Excerpts:
"In a stunning turnaround from her refusal to discuss anything related to politics, Taylor Swift revealed whom she's voting for in the 2018 midterms."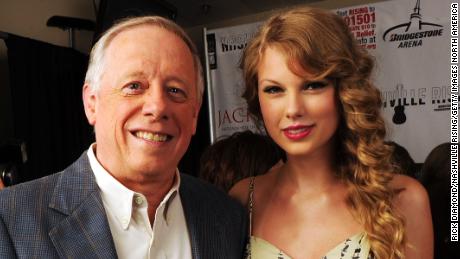 "The pop megastar, who just wrapped up a 40-date stadium tour across the country, posted a long Instagram caption Sunday night. In it Swift, who is registered to vote in Tennessee, gave a detailed explanation about why she's voting for Democrats Phil Bredesen for Senate and Jim Cooper for the House."
"Swift also slammed Rep. Marsha Blackburn, R-Tenn., writing, "Her voting record in Congress appalls and terrifies me."
"In the past I've been reluctant to publicly voice my political opinions, but due to several events in my life and in the world in the past two years, I feel very differently about that now," Swift wrote to her 112 million Instagram followers. "I always have and always will cast my vote based on which candidate will protect and fight for the human rights I believe we all deserve in this country."
"She continued: "I believe in the fight for LGBTQ rights, and that any form of discrimination based on sexual orientation or gender is WRONG. I believe that the systemic racism we still see in this country towards people of color is terrifying, sickening and prevalent. I cannot vote for someone who will not be willing to fight for dignity for ALL Americans, no matter their skin color, gender or who they love."
"Over the past two years, Swift has been criticized for not using her platform as one of the most powerful celebrities on the planet to talk about current events — and glossing over anything political during a grueling, divisive time. The day of the 2016 presidential election, she posted a photo of herself in line to vote and urged others to do the same. She made no mention of her political leanings."
"Still, Swift appeared on the cover of Time magazine in late 2017 as a "silence breaker," as a result of her counter-lawsuit against a country radio DJ who got fired after she alleged he had groped her before a concert. (She sued him for $1, which she won.) The magazine wrote that Swift's "clear-eyed testimony marked one of several major milestones in the conversation around sexual harassment this year." Swift also publicly made a donation to support the student-led rally urging Congress to take action on gun control and stop mass shootings."
"In her post Sunday night, she went into even more detail about her decision about her upcoming vote."
"Running for Senate in the state of Tennessee is a woman named Marsha Blackburn. As much as I have in the past and would like to continue voting for women in office, I cannot support Marsha Blackburn. Her voting record in Congress appalls and terrifies me," Swift wrote. "She voted against equal pay for women. She voted against the Reauthorization of the Violence Against Women Act, which attempts to protect women from domestic violence, stalking, and date rape. She believes businesses have a right to refuse service to gay couples. She also believes they should not have the right to marry."
"These are not MY Tennessee values. I will be voting for Phil Bredesen for Senate and Jim Cooper for House of Representatives," Swift continued, adding that the last day to register to vote in Tennessee is Oct. 9.
As social media started blowing up with reactions to Swift's post, many made the inevitable comparison between her and Kanye West: The two have been at odds since an MTV VMAs incident in 2009, and the animosity continued in 2016 with their feud over West's song "Famous." West, of course, has become Hollywood's most famous supporter of President Trump.
At the end of Swift's post, she urged people to vote in the midterms on Nov. 6.
"Please,educate yourself on the candidates running in your state and vote based on who most closely represents your values," she wrote. "For a lot of us, we may never find a candidate or party with whom we agree 100% on every issue, but we have to vote anyway."