While Saudi Arabia has been one of the United States' most important allies in the Middle East, it has also been a tyrannical monarchy that punishes dissent, oppresses its own peoples, and has supported the spread of Wahhabism, an intolerant form of Islam worldwide.
But we all know who just loves the monarchs of Saudi Arabia and other totalitarian leaders as he reaps praise over their styles of governance. This is where the leadership of the republican President Donald Trump is MIA, allowing officials of repressive regimes to think that they have license to do just about anything with impunity
Saudi Arabian consulate in Istanbul. (AFP/File)The two realities of Saudi Arabia being a US ally as well as a repressive regime have been causing difficulties in maintaining constructive ties between our two countries for the past several decades. The U.S.-Saudi relationship has weathered numerous tough times before, the most striking being that of the OPEC oil embargo of the 1970s; and the aftermath of the 9/11 attacks, when it came out that 15 of the 19 hijackers were Saudi citizens; the 2018 embargo it led against Qatar, a middle east county that hosts US military bases and personnel; human rights violations in their War in Yemen. Yet, more often than not, U.S. and Saudi leaders have been able to maintain this relationship without either one deciding to end it.
But now the veteran Saudi journalist Jamal Khashoggi who had been working as a Washington Post commentator, while living in exile in the USA, has been missing, under suspicious circumstances. The uneasy alliance/ tightrope between the US and Saudi Arabia has become a bit tense.
The most recent reports are detailing how his Saudis executors were waiting for Jamal Khashoggi at the Saudi Embassy in Istanbul, where they killed him, dismembered him, and then returned to Riyadh while Mr. Khashoggi's fiancee was outside the embassy waiting for him. She never saw him again, after dropping him off on 10/2/18.
There's additional reporting that US intelligence agents had picked up chatter regarding the planning of this murder. This is a developing story.
It has been widely reported, that the journalist Mr. Khashoggi who has disappeared from a Saudi embassy located in Istanbul, Turkey, hails from a prominent Saudi family, has maintained an uneasy existence, while acting as an alternating confidant and a critic of the ruling regime. But this MBS,  Saudi Crown Prince Mohammed bin Salman, is a new can of worms who is claiming to be bringing reform to his country.
The journalist's disappearance occurred last Tuesday (10/2/18) during what should have been a routine visit to the Saudi consulate in Istanbul. The most worrisome—and gruesome—reports from anonymous Turkish sources who say that Saudi assassins murdered Mr. Khashoggi.
Any remaining hopes for his possible reappearance are being eclipsed by the growing likelihood that his killing was ordered by Saudi Crown Prince Mohammed bin Salman.
Here's the rest of the story…
On October 10, 2018, the Editorial Board of the Washington Post penned the following opinion piece, "How Trump enabled the abuses of Saudi Arabia's crown prince"
Excerpts:
"TWO YEARS ago it would have been inconceivable that the rulers of Saudi Arabia, a close U.S. ally, would be suspected of abducting or killing a critic who lived in Washington and regularly wrote for The Post — or that they would dare to stage such an operation in Turkey, another U.S. ally and a NATO member. That the regime now stands accused by Turkish government sources of murdering Jamal Khashoggi, one of the foremost Saudi journalists, in the kingdom's Istanbul consulate could be attributed in part to the rise of Crown Prince Mohammed bin Salman, the kingdom's 33-year-old de facto ruler, who has proved as reckless as he is ambitious. But it also may reflect the influence of President Trump, who has encouraged the crown prince to believe — wrongly, we trust — that even his most lawless ventures will have the support of the United States."
"The Obama administration distanced itself from the Saudi leadership because of its opposition to the nuclear deal with Iran, and because of the misbegotten Saudi intervention in Yemen, which has led to thousands of civilian deaths in indiscriminate bombing. But soon after taking office, Mr. Trump moved dramatically to restore relations. He made  Riyadh — rather than Ottawa or Mexico City — the destination for his first foreign visit; there he quickly succumbed to the over-the-top displays of fealty and promises of huge arms purchases by his hosts."
"Unlike previous presidents, Mr. Trump did not raise human rights issues with Saudi leaders, though the crown prince has imprisoned hundreds of liberal activists, including women who advocated the right to drive. When scores of businessmen and royal family members were detained in late 2017 in what amounted to a massive shakedown — most were released after turning over assets to the regime — Mr. Trump was approving. "I have great confidence in King Salman and the Crown Prince of Saudi Arabia," he tweeted. "They know exactly what they are doing."
"When the crown prince visited Washington in March last year, Mr. Trump received him at the White House and again made no mention of human rights. "The relationship is probably the strongest it's ever been," he said. "We understand each other." The president bragged about hundreds of billions in arms purchases he said the Saudis had promised, saying, "Saudi Arabia is a very wealthy nation, and they're going to give the US some of that wealth."
"Some of those deals have yet to materialize, but the administration continues to support Saudi bombing in Yemen, reversing the Obama administration's withdrawal of targeting and refueling support. After 1 airstrike killed dozens of children in August, Congress conditioned U.S. aid on a certification by the administration that the regime was taking steps to avoid civilian casualties. Despite evidence to the contrary, the certification was issued ."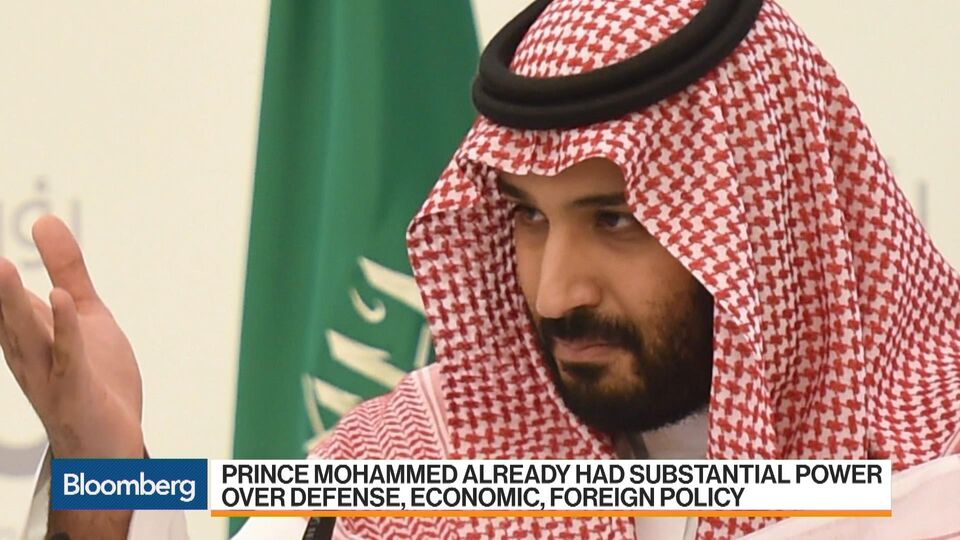 "Could this record have encouraged the crown prince to believe that he could take drastic action to silence one of his most prominent critics without damaging his relations with Washington? If so, the administration's response thus far would not have altered his conclusion. Not until Monday, six days after Mr. Khashoggi's disappearance, did Mr. Trump and Secretary of State Mike Pompeo speak out; even then they offered no criticism, only expressions of concern and an appeal for investigation."
"Some in Congress have had more to say: Republican senators such as Bob Corker (Tenn.), Marco Rubio (Fla.) and Lindsey O. Graham (S.C.) and Democrats including Tim Kaine (Va.), Dianne Feinstein (Calif.) and Chris Murphy (Conn.) have warned of the consequences of an attack on a journalist."
Related articles:
The Post's View: Evidence of what happened to Jamal Khashoggi exists. It must be released.
 Asli Aydintasbas: Jamal Khashoggi's disappearance and the crumbling of the global order
Turkish Officials Say Khashoggi Was Killed on Order of Saudi / New York Times…
Update 10/10/18: See Reuters report: Apple Watch, Hired Jet, Mystery Vehicle Figure in Search for Missing Saud…
NYT : Turkey Names Saudi Operatives It Says Killed Dissident Journalist