Since when is the Army is a position to throw 500 recruits away when it is not meeting its current recruiting goals.
This is another example of how the republican President Donald Trump's xenophobic leanings and anti-immigration stances have been placing the US national security interests at risk.
Since 2009, the Army had sponsored a program where immigrants with specialized skills could serve their country in exchange for them being able to become US citizens. After these good people signed up, the US Army personnel have decided to renege on its commitments.
What's wrong with this picture?
See: [How the Pentagon ending its deal with immigrant recruits could hurt the military/ Washington Post]
See: The Pentagon promised citizenship to immigrants who served. Now it might help deport them/ Washington Post
As per a 9/15/17 Washington Post report by Alex Horton, "Internal Pentagon documents obtained by The Post have said the immigrant recruitment program, formally known as the Military Accessions Vital to National Interest (MAVNI) program, was suspended last fall after the clearance process was paralyzed and officials voiced concern over foreign infiltrators, though it remains unclear whether any threats have ever materialized."
"Experts say the relatively small number of recruits in the MAVNI program possess skills with outsize value, such as foreign languages highly sought by Special Operations Command. The program has rotated 10,400 troops into the military, mostly the Army, since its inception in 2009."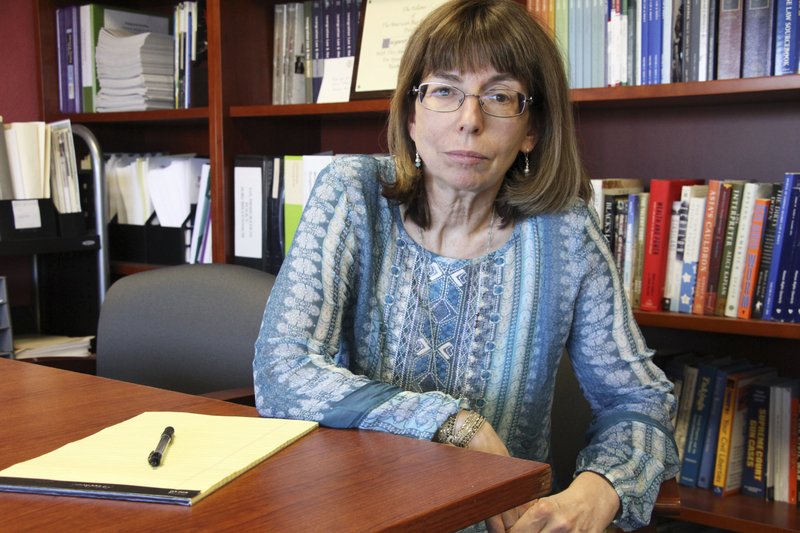 "Margaret Stock, a retired Army officer/ attorney who led creation of the immigration recruitment program, told The Washington Post that she has received dozens of frantic messages from recruits this week, with many more reporting similar action in Facebook groups. She said 100s could be affected."
"Stock said a recruiter told her there was pressure from the recruiting command to release foreign-born recruits, with one directive suggesting they had until Sept. 14 to cut them loose without counting against their recruiting targets, an accounting quirk known as "loss forgiveness."
"The recruiter told Stock that the Army Reserve is struggling to meet its numbers before the fiscal year closes Sept. 30 and that canceling on resource-intensive recruits is attractive to some recruiters, she said."
"On Friday, the Pentagon denied ordering a mass cancellation of immigrant recruit contracts and said there were no incentives to do so. Officials said that recent directives to recruiters were meant to reiterate that immigrant recruits must be separated within two years of enlistment unless they "opt in" for an additional year."
"As per a 9/22/18 NY Post report, "For the first time since 2005, the U.S. Army missed its recruiting goal this year, falling short by about 6,500 soldiers, despite pouring an extra $200 million into bonuses and approving some additional waivers for bad conduct or health issues."
"Army leaders said they signed up about 70,000 new active duty recruits in the fiscal year that ends Sept. 30 — well below the 76,500 they needed. The Army National Guard and Army Reserves also fell far short of their goals, by more than 12,000 and 5,000 respectively."
Here's the rest of the story…
On  October 11, 2018, the LA Times published the AP report, "Army expelled 500 immigrant recruits in just one year, study shows"
Excerpts:
"Over the course of 12 months, the U.S. Army discharged more than 500 immigrant enlistees who were recruited across the globe for their language or medical skills and promised a fast track to citizenship in exchange for their service."
"The decade-old Military Accessions Vital to the National Interest recruiting program was put on hold in 2016 amid concerns that immigrant recruits were not being screened sufficiently. The Army began booting out those enlistees last year without explanation."
"The Associated Press interviewed more than a dozen recruits from countries such as Brazil, Pakistan, Iran, China and Mongolia who all said they were devastated by their unexpected discharges or canceled contracts."
"Until now, it's been unclear how many were discharged and for what reason because the Army has refused to discuss specific cases. But the Army's own list, submitted to the U.S. District Court for the District of Columbia last month, said 502 service members who enlisted under MAVNI were discharged between July 2017 and July 2018."
"The list, which was unsealed this week after a request from the AP, offers "refuse to enlist" as the reason for expelling two-thirds of the recruits. That is the reason given for 35% of enlistee discharges Army-wide, according to a research study posted on a Defense Department website."
"But at least one recruit whose paperwork said he was being discharged from the program for that reason said it was not accurate."
"Badamsereejid Gansukh, whose recruiter told him his Turkish language skills would be an asset to the military, said he didn't know he was discharged at all until he asked his congressman's office this summer to help him figure out why his security screening was taking so long."
"I never said I refuse to enlist, not at all," Gansukh said. In fact, he said, he had opted in for another year after getting a call from his recruiter."
"Upon learning he was discharged, "I just broke down," the Minnesota State University graduate said."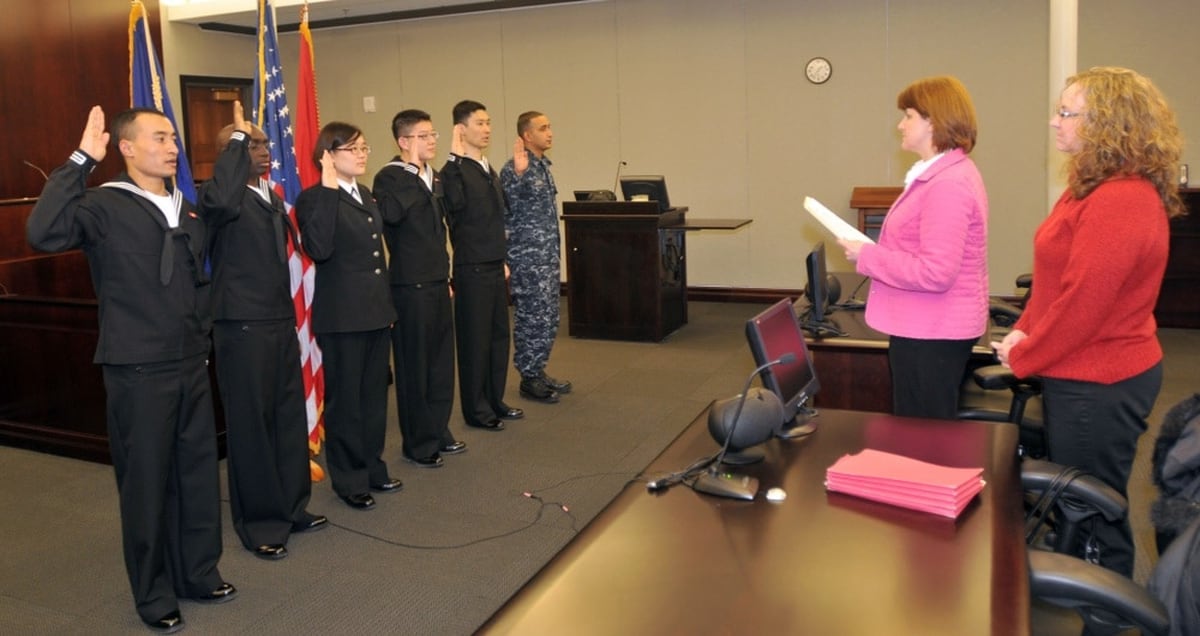 "Some 22% of the discharged immigrants were told their entry-level performance and conduct was subpar, which Pentagon spokeswoman Carla Gleason said could include being injured. Another 10% — or 48 service members — were listed as being discharged because of an unfavorable security screening. This can include having family members in another country — which is typical for immigrants — or the military not completing all of the screenings in a reasonable period."
"There were three discharges for apathy or personal problems, two for having an encounter with police after enlisting, one due to pregnancy and another citing education, which could indicate a university opportunity."
"Two "declined to ship" to boot camp, the list said, and two enlistees were discharged with the explanation "unknown," which the Defense Department said it could not explain."
"The names of the service members and other personal information were redacted." 
"Margaret Stock, an immigration and national security law expert who helped create the MAVNI program, said the Army is not giving enlistees their legal right to appeal."
"They are trying to get rid of people," she said."