Finally, it looks like GOP leaders and corporate donors are taking steps to derail the candidacy of the racist US Congressional Representative Steve King of Iowa who has already severed several terms.
It may finally be hitting home to GOP members that they cannot provide a safe haven for racists in their party without also being complicit with their anti-Semitic acts of violence. The two go together along with their anti-immigration impulses, especially against peoples of color from those regions of the world that President Trump referred to as sh*thole countries.
The Republican Party still has a long way to go to rid itself of the taint of racism that has permeated its infrastructure.
Recently, I've done several posts on how the republican President Donald J. Trump, the GOP lawmakers and the right wing media executives have blood on their hands because of their tolerance of White Supremacist type members in their midst. The problem with the GOP providing a haven for Neo-Nazis, is that these racists are also virulently anti-Semitic. The  Anti-Defamation League (ADL), a Jewish organization that keeps track of acts of violence against one of their own and property, reported that in 2017, there was a 57% increase in acts of violence/ hate crimes against their members over the previous year.
This is who President Trump is catering to when he refers to the Honduran caravan of refugees who are walking about 20 miles per day towards the US -Mexican border via Guatemala and Mexico.
Even though, these peoples of color will be nowhere close to the US-Mexican border by the US election day of November 6, 2018, anyone who consumes the news from right wing media outlets like FOX News, would never know this.
The conspiracy theories promulgated by the right, regarding this caravan of refugees are off the charts. Supposedly the Jewish billionaire George Soros is sponsoring/ financing this expedition; there are criminals and middle eastern terrorists traveling with the caravan; and the refugees/ INVADERS will be spreading diseases like leprosy, small pox and TB.
This was the conspiracy tale that motivated a mass shooter to fatally wound 11 members of the Tree of Life Synagogue in Pittsburgh, PA, on the 27th of October 2018.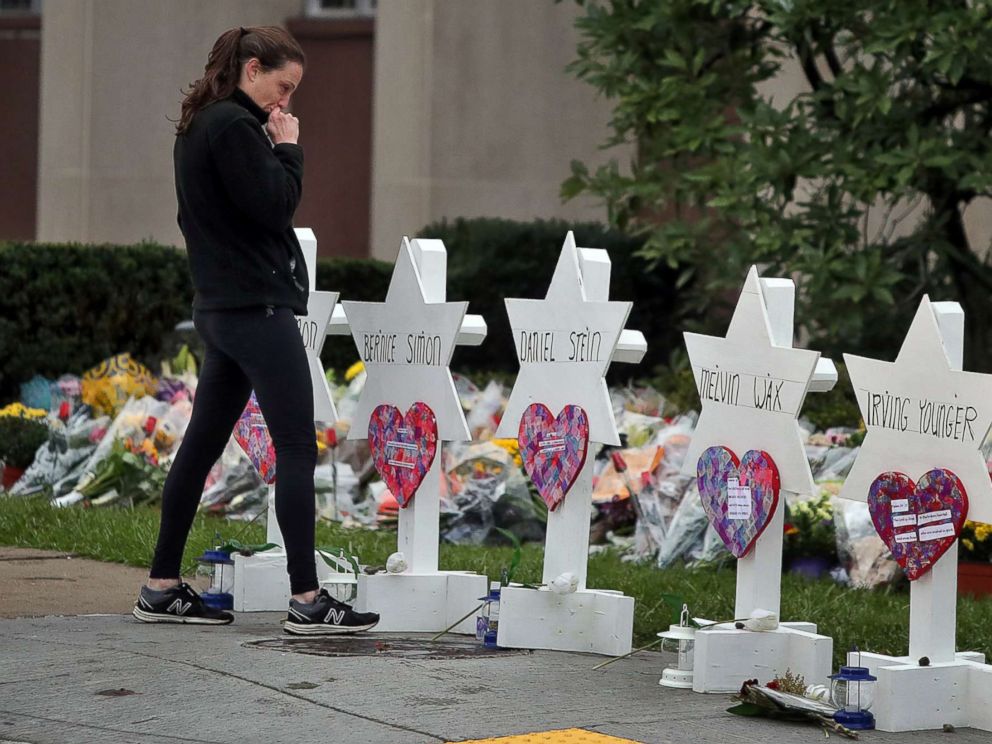 On October 31, 2018, Tara Golshan and Ella Nilsen of VOX penned the following report, "Iowa voters might finally had it with Steve King's Nazi pandering"("One poll shows the Democrat a point behind in the most conservative district in the state.")
Excerpts:
"Longtime Republican Rep. Steve King, who recently retweeted a Nazi and routinely makes white supremacist comments with aplomb, is suddenly looking like his reelection bid could be in trouble."
"Just a week from Election Day, three big corporations, Intel, pet food company Purina and dairy company Land O'Lakes, announced they are pulling financial support from the Iowa Republican's campaign, which is already low on cash. Rep. Steve Stivers (R-OH), chair of the National Republican Congressional Committee, the official campaign arm for House Republicans, condemned King's comments and actions."
Congressman Steve King's recent comments, actions, and retweets are completely inappropriate. We must stand up against white supremacy and hate in all forms, and I strongly condemn this behavior.
"A new poll from Change Research also shows King's Democratic opponent J.D. Scholten, a former baseball player and paralegal, polling within a single digit of King. To be clear, this is one poll; FiveThirtyEight still gives King about an 80 percent chance of winning reelection in a seat he has held for 15 years and won in 2016 with a resounding 61 percent of the votes."
"On the other hand, this could a sign of larger trouble for King. Coming a few days after a mass shooting believed to be motivated by anti-Semitism that killed 11 worshippers at a Pittsburgh synagogue, King is taking heat for his racist rhetoric and support for politicians in Canada and Europe with ties to neo-Nazis. Local Jewish faith leaders and a separate group of more than 40 interfaith leaders within the district are penning two letters to the editor denouncing King's run and calling on more donors to abandon him."
J.D. SHOLTEN/ Justin Wan, Sioux City Journal
"For his part, King is blaming "fake news" and "Establishment Never Trumpers" in a statement released Tuesday."
"King's district — the most conservative in Iowa — has always come home to him. But the Republican, who hasn't put up a single campaign ad on TV this cycle, is suddenly at risk of being overshadowed by Scholten. The Democrat has been beating King in fundraising and is putting even more ads on air in the final week."
"What is interesting about the Fourth [Congressional] District is that Steve King doesn't expect a challenge, and he doesn't campaign very hard," David Andersen, a political scientist at Iowa State University told Vox."
Steve King is a long-time racist. So far, he's sailed easily to reelection.
Steve King (second from right) campaigns with then-presidential nominee Donald Trump and Iowa politicians including Kim Reynolds (center right), Terry Branstad, and Joni Ernst in 2016.   Stephen Maturen/Getty Images

"King's explicit racism has a long history, but he has been given even more of a platform under President Donald Trump, who himself has repeatedly echoed far-right and neo-Nazi messages. King notably has the Confederate flag displayed prominently in his office, and has repeatedly disparaged black, Muslim, and Hispanic people. He's often said he doesn't believe in multiculturalism, saying it holds America back."

"In the House, the Iowa Republican holds a leadership position on a Judiciary Committee subcommittee on immigration, and isn't particularly popular with even his most conservative colleagues. But until now, he's been tolerated."
"When King tweeted that "we can't restore our civilization with somebody else's babies," Speaker Paul Ryan responded that he "would like to think [King] misspoke." King went on television to try to clarify: "I meant exactly what I said. … If you go down the road a few generations or maybe centuries with the intermarriage, I'd like to see an America that's just so homogeneous."
"The district, which covers northwest Iowa, has embraced King. He has won by more than 20 points in every congressional race he's mounted. Andersen says voters don't seem particularly happy with how King represents them, but there is some pride in not being some "sleepy conservative district."
"He doesn't bring any federal dollars, he doesn't sponsor legislation, but he brings notoriety," Andersen said."
"The two biggest issues in this district are the economy — especially the impact of how Trump's trade regime is impacting the agricultural industry — and how people feel about Trump himself."
"People in this part of Iowa love Trump. But also there is an understanding that if Trump's trade wars with China continue, a lot of farms are going to have to shut down.
That's where the Democrats' message can step in."
The Democrat who thinks he can beat King
"Scholten is bombarding voters with ads, but King seems to be channeling most of his energy into his Twitter feed. He has dwindling financial resources with which to make his case; King had just a little more than $176,000 cash on hand, according to the most recent Federal Election Commission filings."
Scholten is a first-time candidate who was jolted into politics by Trump's 2016 election, but his eyes are squarely on King's seat.
"In such a conservative district, Scholten can't win on Democratic votes alone, and he's hoping to win over moderate Republicans and independents. He's walking a fine line, supporting progressive policies like Medicare-for-all (he says he supports a public option first, but wants to work toward Medicare-for-all eventually) and supporting the Second Amendment."
"King is explicitly anti-abortion, and while Scholten supports a woman's right to chose, he is Catholic and supports expanding access to contraception, family planning, and adoption to reduce abortion rates. It's a strategy embraced by special election breakout star Conor Lamb."
Even though King's rhetoric hasn't put him in electoral danger in the past, Scholten is banking the constituents of the Fourth Congressional District are sick of the racism.