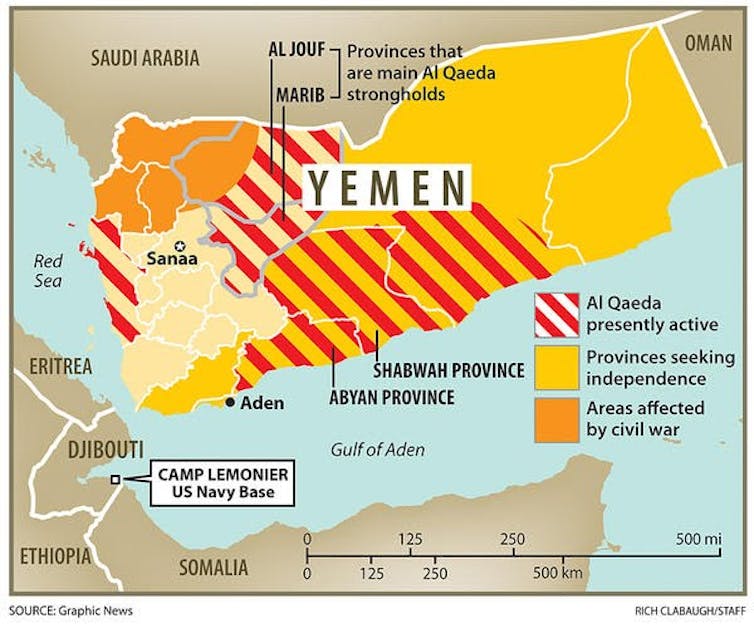 For the 3 plus past years both the UK and the US military have provided support for the Saudis' battle against the Houthis (Shia Muslim sect). But now, both the Defense Secretary General James Mattis and the Secretary of State Mike Pompeo are pushing hard for Saudi Arabia to end its War in Yemen.
The Defense Secretary Mattis is demanding that all parties take part in UN-led peace talks regarding the conflict in Yemen within the next 30 days.
The Secretary of State Pompeo is now urging the Saudi-led coalition battling the rebel Houthi movement to end its air strikes on populated areas.
There have been over 17,000 killed in this conflict. The United Nations has been warning the world for months about the pending humanitarian crisis where thousands are starving to death because of the actions of Saudi Arabia (Sunni sect) against the Houthis (Shia).
Saudi Arabia and the United Arab Emirates have been fighting alongside Yemeni militias against Houthi rebels. The rebels, who are backed to some degree by Iran (Shia), have controlled the capital, Sanaa, and much of northern Yemen since toppling the government of President Abdu Rabbu Mansour Hadi.
Some of the bombs have killed thousands of civilians. But Saudi Arabian officials had convinced their UK and US partners that their military was doing everything possible to avoid civilian casualties.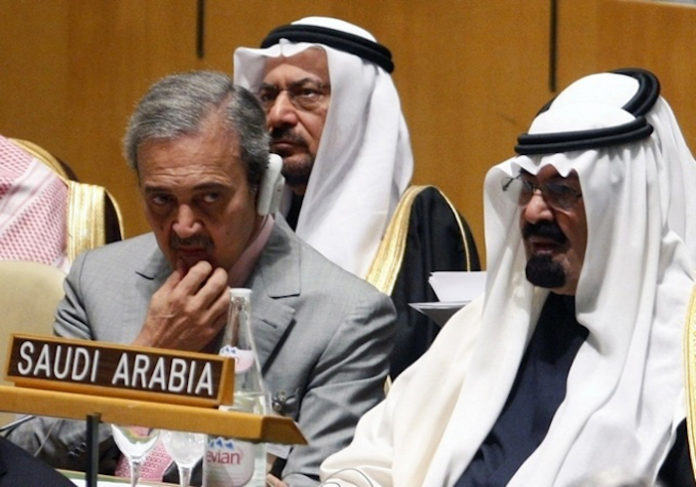 During August/ September 2018, Saudis officials fought hard NOT to extend a UN coalition of experts' investigation of human rights' abuses/ violations, resulting from this war. They complained that the scathing report to date was biased and that it did not include the human rights' abuses by the Houthi rebels.
However, because of recent events surrounding the murder of a US resident and journalist for the Washington Post, Jamal Khashoggi at the hands of Saudi Arabian operatives, some who have direct ties to MBS the Crown Prince Mohammed bin Salman, where their officials kept lying outrageously and altering their stories about what had occurred, their word on anything has become suspect.
As per a 9/28/18 Reuters report by tom Miles, "The U.N. Human Rights Council voted on Friday to prolong an inquiry into human rights in Yemen against objections from Saudi Arabia and the United Arab Emirates, leaders of a coalition widely criticized by right groups for killings of civilians."
"How far to investigate atrocities in the war in Yemen has become an annual diplomatic wrangle, with the Netherlands repeatedly pushing for a probe into the war, and Saudi Arabia arguing against the toughest international scrutiny."
"Last year the two sides compromised by setting up a group of experts to investigate, but the experts' report last month infuriated Riyadh by blaming the Saudi-led coalition fighting against the Iran-aligned Houthi group for the bulk of civilian casualties."
"The motion on Friday (9/28/18) passed by 21 votes to eight."
"The coalition, which includes other Sunni Muslim states, has conducted thousands of air strikes targeting Houthi fighters and has often hit civilian areas, although it denies ever doing so intentionally."
"Mexico's ambassador Socorro Flores Liera said the expert group should investigate food aid being blocked and called on all states to refrain from supplying weapons to the warring sides."
"States at the U.N. Human Rights Council stood firm today in the face of shameful efforts by the Saudi-led coalition to quash a U.N. expert inquiry on Yemen," said John Fisher, Geneva director at Human Rights Watch."
"Nobody knows how many have died in the war. The United Nations stopped trying to keep track more than two years ago, at which point hospitals had counted more than 10,000 deaths."
"The war has ruined Yemen's already weak economy, put 8.4 million people on the brink of famine, and created a huge cholera epidemic. The United Nations says it is the worst humanitarian crisis in the world today."
As per the 9/28/18 NYT report by Nick Cumming-Bruce, "The panel ( UN experts) blamed the Saudi coalition's airstrikes, blockades and shipping restrictions for most of the war's civilian casualties as well as the immense damage to Yemen's critical infrastructure, which has worsened the plight of millions of civilians. The report also detailed torture, rape and sexual violence by security forces controlled by the United Arab Emirates."
"Hammering home the war's human costs, Mark Lowcock, the United Nations emergency relief chief, speaking at the Security Council last week, described civilians reduced to eating leaves. Mr. Lowcock warned that Yemen was reaching a tipping point "beyond which it will be impossible to prevent massive loss of life as a result of widespread famine across the country."
"In a nod to Arab concerns about the lack of detail on Houthi violations in the experts' report, Western diplomats told the Council that the experts' investigation was "unfinished" and noted the limited time and access available to them. But they also argued that those limitations only underscored the need to give the experts more time to complete their work."
As per the 3/2015 Al Jazeera report, The Houthis began as a theological movement preaching peace (in the 1990s), but now find themselves at the centre of an international conflict."
"After a breathtaking rise to power, a Saudi-led coalition stepped in on March 25, 2015 and began air strikes on Yemen in an effort to stop the Houthis' advances."
"The rise of the Shia rebels began to pick up momentum in August, 2014, when thousands of supporters of the movement protested in the streets of the Yemeni capital Sanaa, urging the government to step down."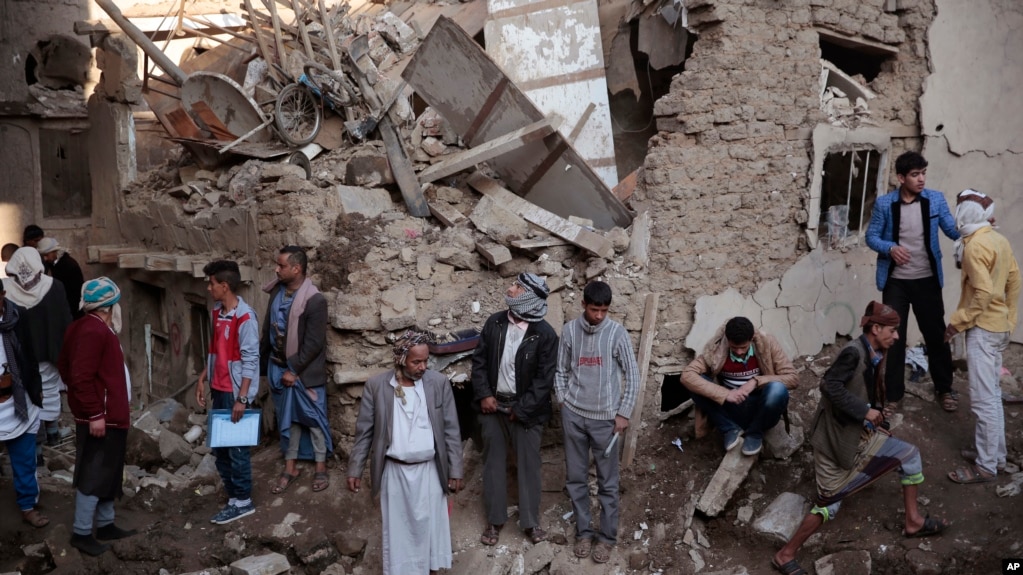 "Among other demands, Houthi leader Abdulmalek al-Houthi requested that fuel subsidies, which had been cut significantly in late July, be reinstated. If the government failed to meet an ultimatum, he said, "other steps" would be taken. The Houthis were also demanding a more representative form of government that would reflect the seats allocated to political groups and independent activists during Yemen's 10-month National Dialogue Conference, which mapped out the political future of Yemen after its 2011 uprising."