It's great news that the Democratic Party did deliver the blue wave which began on November 6, 2018. The Democratic Party managed to win the majority of seats in the US House of Representatives by 37 legislators, while the Republican Party has maintained its majority position in the US Senate with an addition of a couple of extra seats. The seats that were added have been in states that leaned heavily towards the Republican Party. In the individual states, the Democratic Party was able to pick up at least 330 seats and 7 governorship positions. In the closely watched races of Texas, Georgia and Florida, the republican candidates prevailed by narrow margins.
Now that democrats have the upper hand in the US House of Representatives, they have 6 months to make a splash where the average Joe can see that their interests are a top priority, in addition to the representatives executing its oversight duties.
It's my opinion that the Democrats in the House should back the current leader Rep. Nancy Pelosi because she's extremely competent in delivering on legislative goals, and she has no equal when it comes to fund raising which will be crucial for 2020 elections. The Democrats should not pay attention to republicans making her a bogeyman. This is not the time for a new leader to deal with that learning curve.
This does not mean that the new recruits will not have their voices heard. But it is critical that democrats deliver on promises made to their constituents. For example, after 5 years the residents of Flint, Michigan still do not have the problem of water with high levels of lead, fully resolved, and this travesty has been on-going under both democratic and republican administrations. This status is inexcusable.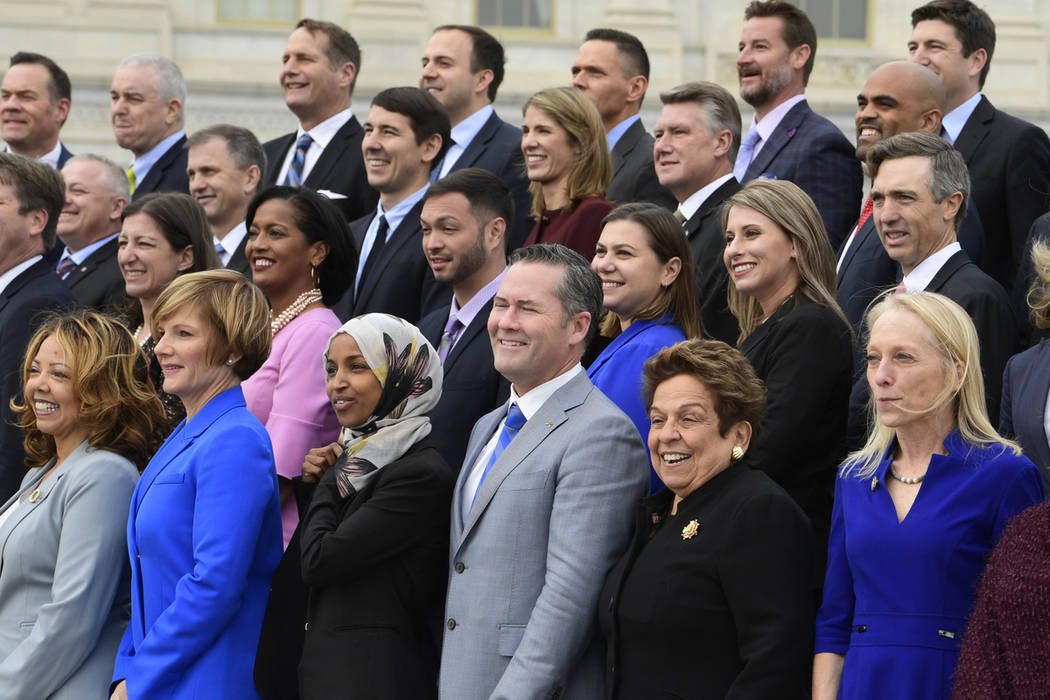 When it comes to the Democrats' oversight duties, my number one priority would be gaining access to the president's past IRS tax returns. This is crucial to insure that the US national security interests aren't being compromised because the president is too dependent on the receipt of foreign monies, promises, loans from countries like Russia, Saudi Arabia and Israel. Then I would want the House to collect all data pertaining to the confirmation of Judge Brett Kavanaugh to the US Supreme Court. There are lots of other probes that are necessary but for me, these are the top two.
As for any legislation, my priorities would be fixing ACA Affordable Care Act/ Obamacare; updating the security regarding the US voting infrastructure systems, enacting a new voting rights' act; checking if it is possible to pass the 2013 immigration reform bill that was passed on a bipartisan basis by the US Senate but was blocked in the US House. The minimum wage should be increased to $15.00 per hour. Businesses benefited tremendously from the 2017 GOP tax cuts and this is one way to insure that the average Joe gets a break.
Another goal would be for democrats to legislate monies to be set aside for communities that have been devastated by catastrophic weather events including Puerto Rico and California. The US infrastructure  needs to be updated to mitigate for damages due to future extreme weather conditions.  Then there should be a real effort to pass sensible gun control measures as well as criminal-justice reform legislation.
See: [First Step Act': Trump endorses bipartisan criminal-justice reform bill]
Even if republicans are resistant to these changes, it is important for hard working peoples to know which party is fighting for them.
1.) We the people" need to have our voting rights protected.
The State of Georgia is only one example out of many republican led states where voter suppression has been a priority over making it an easier, more secure process for all of its citizens.
"As per the 11/16/18 LA Times report, "Democrat Stacey Abrams ended her fight against Republican Brian Kemp in the Georgia governor's race on Friday, but pledged to battle what she called the former secretary of state's "gross mismanagement" of the elections with a federal lawsuit."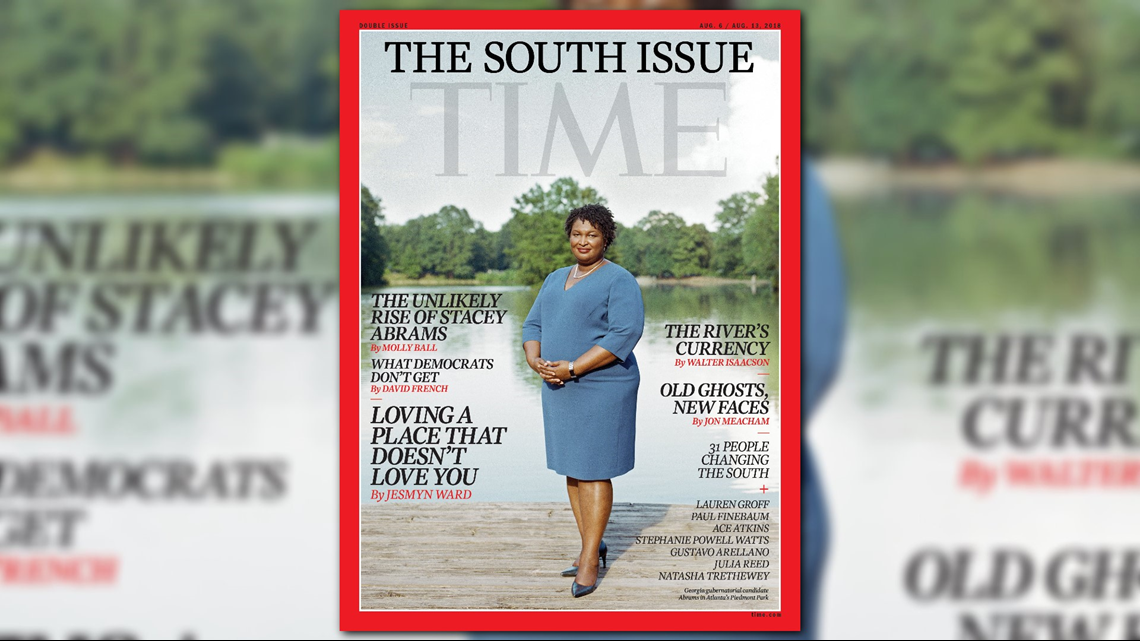 "Speaking defiantly at a news conference, Abrams said her actions did not constitute a concession, but she acknowledged that she had no further recourse under the law and that Kemp would be certified the winner."
As per the November 10, 2018 Guardian report, "the National Association for the Advancement of Colored People president, Derrick Johnson, (recently) released a statement, filled with refrains echoed by other legal experts, civil rights figures."
He said: "Kemp's actions during the election were textbook voter suppression. His actions were strategic, careless and aimed at silencing the voting power of communities of color in the state."
"Consider these numbers."
• "In the three months leading up to election day, more than 85,000 voters were purged from rolls under Kemp. During 2017 668,000 voters were purged, according to the Atlanta Journal-Constitution."
• "Of those 2017 numbers, investigative reporter Greg Palast told Salon, 200,000 people left the state, died or moved out their district, making them legitimate cancellations. However, through litigation, he got the entire purge list. "Of the 400,000 who supposedly moved, our experts will tell a court that 340,134 never moved – wrongly purged," Palast told the Guardian, saying people had been purged for not voting in an election or two."
• "Furthermore from 2012 to 2016, 1.5 million voters were purged – more than 10% of all voters – from records, according to a 2018 report from the Brennan Center for Justice. In comparison, 750,000 were purged from 2008 to 2012."
2.) Republicans can no longer be allowed to deny the science of  "climate change." Most voters know that fatalities, trauma, property losses have spiked in the past few years due to extreme weather conditions.
President Trump and his sycophants have been denying credible scientific evidence pertaining to climate change, while they champion deregulation.
Recently, the president has been blaming the California fires on inadequate forest management. So far, the fires have  destroyed over 250,000 square acres including an entire  town. As of the 17th of November 2018, the fires have caused the death of at least 75 peoples with 1300 unaccounted for, and as per the latest news, it is only 65% contained.
It is important to note that the Federal Government owns 60% of these California forested areas.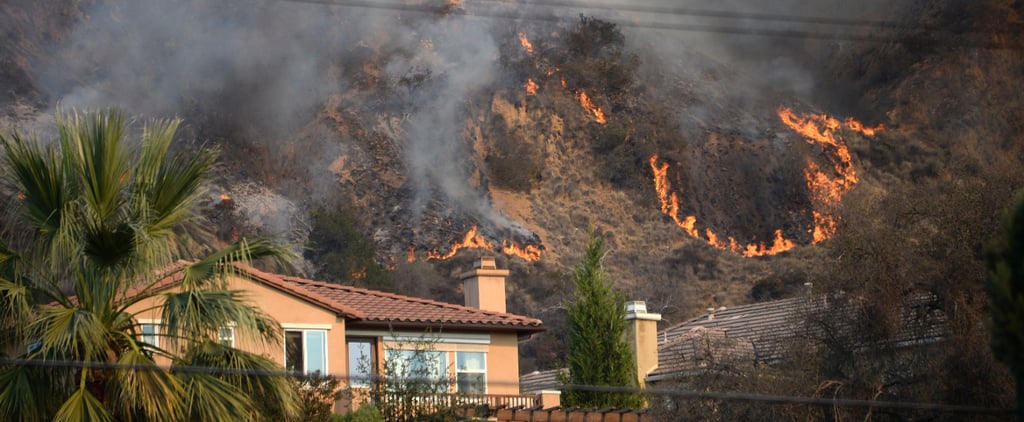 As per the 11/17/18 LA Times report, "(While) viewing the destruction of a wildfire, President Trump vowed Saturday (11/17/18) to help California recover from the devastation and work to prevent future catastrophic blazes."
"Trump toured the rubble of Paradise, where more than 10,000 structures were lost, with Gov. Jerry Brown and Gov.-elect Gavin Newsom."
"Though Trump and Brown have strong political differences, they struck a chord of unity. Trump praised the state's first responders and said he had productive discussions with Brown and Newsom. The president avoided his criticism of California's fire and forest management."
"We do have to do management, maintenance. We'll be working also with environmental groups," Trump said. "I think everybody's seen the light."
"We're all on the same page now.  It's going to work out well," he added."
"Asked about whether his views on climate change had shifted, the president said no: "I have a strong opinion; I want great climate."
"Brown said the road ahead will be challenging. "It's a big massive cleanup after a massive tragedy," he said. "Somehow we will pull through it together." The governor thanked Trump "for himself being here and putting the focus and the spotlight" on the tragedy."
"The president arrived in Southern California on Saturday (11/17/18) afternoon for a similar tour of devastated areas in and around Malibu and Thousand Oaks. The Camp fire in Northern California and the Woolsey fire in the south combined have burned more than 250,000 acres and destroyed more than 10,000 structures."
"Trump was roundly criticized last week for erroneously blaming the fires on poor forest management and threatening to cut off funding to California."
"But in recent days, the president has offered more conciliatory comments about the wildfires, saying (11/13/18), "We mourn for the lives lost and we pray for the victims of the California wildfires."
"In an interview on Fox News, Trump said climate change might have contributed to the fires but maintained that forest management policies must change."
See:Track key details of the California wildfires »
As per the November 17, 2018 Guardian report, As major wildfires continue to rage across California, state regulators are examining – yet again – whether 2 utility companies may be to blame for them starting."
"Pacific Gas and Electric (PG&E) and Southern California Edison (SCE) have been identified by regulators as potentially responsible for the deadly Camp fire in northern California and the Woolsey fire in southern California, which began last Thursday(11/15/18)."
"Both companies have been found to be responsible for fire disasters in recent years.
Investigations are still under way, and officials with Cal Fire have not yet confirmed what started the Woolsey fire, burning across Los Angeles and Ventura counties, or the Camp fire, which has decimated communities north of Sacramento."
"But the California Public Utilities Commission (CPUC), which regulates the private businesses that provide essential services to citizens across the state, has said that it received incident reports from both companies showing that equipment issues occurred in the areas close to where the fires ignited, in the moments before flames began to spread."