I've been watching lots of TV pundits dancing around with speculative explanations as to why the FBI's Special Counsel Robert Mueller III tore up the plea deal his office had with the president's former campaign manager Paul Manafort. But it's important to tie this breaking news item with the president turning in his answers to Mr Mueller's questions regarding his role in the Trump-Russia probe around November 21, 2018. Then intertwine these news items with today's (11/27/18) blockbuster by the Guardian where it refers to a meeting between Paul Manafort and Julian Assange of Wikileaks around March 2016.
I don't know yet what to make of a sideline show purportedly between Roger Stone and his buddy, birther propagandist, swiftboater, and Harvard Ph.D. Jerome Corsi who is also in hot water over his testimony with Mr. Mueller. He has told a NBC news reporters that he would reject a plea deal that would involve admitting to perjury because "I am not going to sign a lie." Later, he said that he has a joint defense agreement with President Trump. I'm waiting for further developments.
It's important to note that the republican President Donald Trump, Paul Manafort and Roger Stone have known each other for years. Paul Manafort and Roger Stone were previously partners in a lobbying firm Black, Manafort, Stone, and Kelly. In addition, Paul Manafort has ties with Russia dating back many years.
Here is my theory…
It is my contention that Mr. Mueller had to test the credibility of Paul Manafort before he would rely on him to be a credible witness. So he set up a list of questions overtime that he had concrete proof of, designed to verify Mr. Manafort's answers. But Mr. Mueller waited for President Trump to turn in his answers to a list of questions relating to his role in the Trump-Russia saga. I'm only guessing that Mr. Manafort would have been tempted to share with the president, information that he had revealed to Mr. Mueller. Now, suppose the president relied on what Mr. Manafort had relayed to him in order to finalize the answers he submitted to Mr. Mueller.
But what happens when a week later, Mr. Mueller tears up the plea agreement with Paul Manafort because he has concrete proof that Mr. Manafort lied on points that were material to his case. Could it be that some of the lies were replicated in the president's answers?
It is my contention that both Paul Manafort and President Trump are in big trouble. These two grifters have been outwitted by a straight arrow, Robert Mueller III.
Frankly, I like my theory better than all the pundits who have been speculating away.
As per the 11/26/18 Reuters report by Nathan Layne and Karen Freifeld, "Donald Trump's former campaign chairman Paul Manafort breached his plea deal by lying to federal investigators, U.S. prosecutors said in a court filing, signaling a potential setback to the special counsel's probe into Russia's meddling in the 2016 U.S. presidential election."
"The surprise development comes at a critical time for Mueller, who is expected to finalize a report in the coming months on the findings of his 18-month probe into Russia's election meddling and possible collusion with the Trump campaign."
As per a 11/21/18 AP report by Eric Tucker, "President Donald Trump has provided the special counsel with written answers to questions about his knowledge of Russian interference in the 2016 election, his lawyers said Tuesday, avoiding at least for now a potentially risky sit-down with prosecutors. It's the first time he has directly cooperated with the long investigation."
"The step is a milestone in the negotiations between Trump's attorneys and special counsel Robert Mueller's team over whether and when the president might sit for an interview."
Here's the rest of the story…
On November 27, 2018, Luke Harding and Dan Collyns of the Guardian penned the following report, "Manafort held secret talks with Assange in Ecuadorian embassy, sources say" ("Tump ally met WikiLeaks founder months before emails hacked by Russia were published.")
Excerpts:
"Donald Trump's former campaign manager Paul Manafort held secret talks with Julian Assange inside the Ecuadorian embassy in London, and visited around the time he joined Trump's campaign, the Guardian has been told."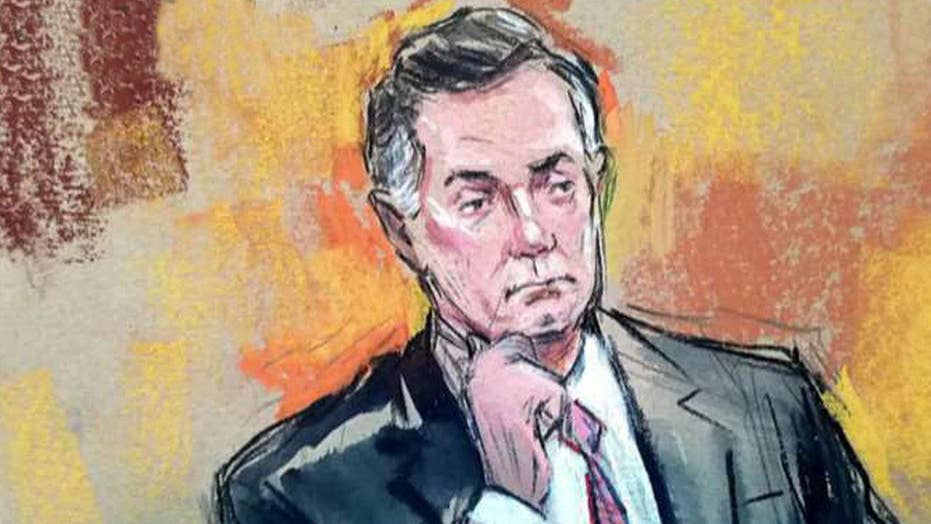 "Sources have said Manafort went to see Assange in 2013, 2015 and in spring 2016 – during the period when he was made a key figure in Trump's push for the White House."
"In a statement, Manafort denied meeting Assange. He said: "I have never met Julian Assange or anyone connected to him. I have never been contacted by anyone connected to WikiLeaks, either directly or indirectly. I have never reached out to Assange or WikiLeaks on any matter."
"It is unclear why Manafort would have wanted to see Assange and what was discussed. But the last apparent meeting is likely to come under scrutiny and could interest Robert Mueller, the special prosecutor who is investigating alleged collusion between the Trump campaign and Russia."
"A well-placed source has told the Guardian that Manafort went to see Assange around March 2016. Months later WikiLeaks released a stash of Democratic emails stolen by Russian intelligence officers."
"Manafort, 69, denies involvement in the hack and says the claim is "100% false". His lawyers initially declined to answer the Guardian's questions about the visits."
"In a series of tweets WikiLeaks said Assange and Manafort had not met. Assange described the story as a hoax."
"Manafort was jailed this year and was thought to have become a star cooperator in the Mueller inquiry. But on Monday Mueller said Manafort had repeatedly lied to the FBI, despite agreeing to cooperate two months ago in a plea deal. According to a court document, Manafort had committed "crimes and lies" on a "variety of subject matters".
"Manafort's first visit to the embassy took place a year after Assange sought asylum inside, two sources said."
"A separate internal document written by Ecuador's Senain intelligence agency and seen by the Guardian lists "Paul Manaford [sic]" as one of several well-known guests. It also mentions "Russians".
"According to the sources, Manafort returned to the embassy in 2015. He paid another visit in spring 2016, turning up alone, around the time Trump named him as his convention manager. The visit is tentatively dated to March."
Update on 11/27/18: As per the 11/27/18 New York Times report by Michael S. Schmidt, Sharon LaFraniere and Maggie Haberman,  "A lawyer for Paul Manafort, the president's onetime campaign chairman, repeatedly briefed President Trump's lawyers on his client's discussions with federal investigators after Mr. Manafort agreed to cooperate with the special counsel, according to one of Mr. Trump's lawyers and two other people familiar with the conversations."
"The arrangement was highly unusual and inflamed tensions with the special counsel's office when prosecutors discovered it after Mr. Manafort began cooperating two months ago. Some legal experts speculated that it was a bid by Mr. Manafort for a presidential pardon even as he worked with the special counsel, Robert S. Mueller III, in hopes of a lighter sentence."
"Rudolph Giuliani, one of the president's personal lawyers, acknowledged the arrangement on Tuesday (11/27/18) and defended it as a source of valuable insights into the special counsel's inquiry and where it was headed. Such information could help shape a legal defense strategy, and it also appeared to give Mr. Trump and his legal advisers ammunition in their public relations campaign against Mr. Mueller's office."
Link: Manafort's Lawyer Said to Brief Trump Attorneys on What He Told …