The republican President Donald Trump in March 2018 placed his pro-VHA privatization lackey Robert Wilke after he had fired the Veterans Affairs head David Shulkin by demanding that Mr. Shulkin submit a resignation letter. This tactic is the same blueprint that President Trump just executed by appointing his lackey Matt Whitaker to replace the fired DOJ"s Attorney General Jeff Sessions.
The president's placement of unqualified loyalists as heads of cabinet posts result in incompetent execution of major projects. This is the blueprint on how to NOT make government work for the American peoples.
News outlets have been reporting that the VA does not intend to reimburse our vets who are owed monies based on the "Forever" GI Bill passed by the US Congress in 2017, due to computer glitches.
Update 11/30/18: As news reports about VA reneging on 'Forever GI Bill' payments owed our veterans became more widely disseminated, the VA head announced on 11/30/18 that the vets would be receiving any and all monies owed them.
As per a 11/28/18 NBC News report, "For weeks, student veterans across the country have raised an alarm about delayed or incorrect GI Bill benefit payments, which the Department of Veterans Affairs has blamed on computer issues."
"But on Wednesday (11/28/18), the department told congressional staffers that it would not reimburse those veterans who were paid less than they were owed, two committee aides told NBC News."
Here is the rest of the story…
On November 28, 2018, Nikki Wentley of the Stars and Stripes penned the following report, "VA announces new plan to fix GI Bill payment problems"
Excerpts:
"At a congressional hearing earlier this month, lawmakers pleaded with Department of Veterans Affairs officials to give them a date when a severe technology problem that caused payment delays and incorrect payments to thousands of student veterans would be fixed."
"On Wednesday, they gave one: Dec. 1, 2019."
"The VA is scrapping its current efforts to fix the IT system and plans to contract another company to do the work. A new system will be in place by the spring 2020 semester, the agency said in a news release. The decision means further delay in implementing part of the "Forever" GI Bill – a major extension of veterans' education benefits that Congress passed in 2017.
"Though it's another in a series of implementation setbacks, veterans groups and lawmakers were mostly pleased with the decision Wednesday. They were previously concerned that an ongoing effort to fix the IT problem could lead to more payment delays and disruption for student veterans in the near term."
"I think it alleviates a lot of the uncertainty about when things are going to be ready and what people should expect," said Lauren Augustine, vice president of government affairs for Student Veterans of America. "They seem to have a plan to get this resolved, which is a step in the right direction."
"Part of the new GI Bill changed calculations for veterans' housing allowances. The law now requires the allowances to be based on the zip code where students attend classes, rather than defaulting to the main campuses."
"When the VA went to change its IT system this summer to account for the change, its systems failed. While it dealt with that problem, the VA was also attempting to tackle a large amount of veterans' education claims for the fall semester. What resulted was widespread delays in veterans receiving their monthly housing allowances, which they use for rent, food and other living expenses."
"About 1,000 veterans experienced a hardship because of the delay and called the VA for help. Robert Worley, director of VA education services, said the agency received "very few" confirmed cases of veterans being evicted because of the problems."
VA Secretary Robert Wilkie compared the effort to recalculate housing allowances during the academic season to "flying a plane while building it."
"That was unfair and frustrating to veterans and taxpayers," he acknowledged in a statement."
"The agency previously said it would have the new housing calculation in place sometime early next year, prompting concerns about a new system going into place at the same time a rush of veterans would be submitting claims to get paid."
"With its new, lagged approach, the VA committed to getting veterans paid on time in the new semester. Like it was before the new GI Bill, their housing allowances will be based on the location of their school's main campus."
"Because of the IT problems this semester, the VA reverted to paying students their housing allowances based on 2017 rates that didn't account for cost-of-living increases in 2018. Veterans who received less money than they should have been paid will get a retroactive payment for the amount they are owed, VA Press Secretary Curt Cashour said. There wasn't a clear date given when those payments would be sent."
"Tanya Ang, director of policy and outreach for Veterans Education Success, said she wants to see veterans paid back quickly."
"I am encouraged by the steps [VA Undersecretary of Benefits Paul Lawrence] and his staff are taking, but expect VA to correct students' monthly housing allowance from fall 2018 well before spring 2020," Ang said in a statement."
"When the new system is put into place in December 2019, it's unclear whether the VA will retroactively pay students who would've received more money had the new zip code calculation been made on time. The GI Bill required the VA to have the change in place by Aug. 1, 2018."

"An aide on the House Committee on Veterans' Affairs, speaking on the condition of anonymity, said there was still confusion about whether the VA would make retroactive payments in those instances. In a call with the VA on Wednesday, the aide was told it would be too much of a burden on schools and add too many claims to the VA's workload."
"I am sympathetic to that," the aide said. "But that doesn't give them an excuse to ignore laws."
"Later Wednesday (11/28/18), Cashour said students would be paid back money that they would've received if the zip code change was implemented this year."
"Lawrence, the VA official ultimately in charge of veterans' education claims, is testifying Thursday (11/29/18) before a subcommittee of the House Committee on Veterans' Affairs about an unrelated issue. It's likely that Lawrence will be asked about the retroactive payments, the aide said."
"There are also concerns about whether the VA has enough time to go through the process of soliciting bids to help with the IT system, hiring another contractor and then completing the work before the December 2019 deadline."
"Rep. Mark Takano, D-Calif., likely to be the next chairman of the House Committee on Veterans' Affairs, said he was "skeptical that the VA will be able to meet the new deadline they put in place."
"Rep. Tim Walz, D-Minn., the ranking Democrat on the House VA committee, called the timeline "extremely optimistic."
"The committee aide said they asked for a follow-up briefing from the VA about its strategy to bring on a new contractor."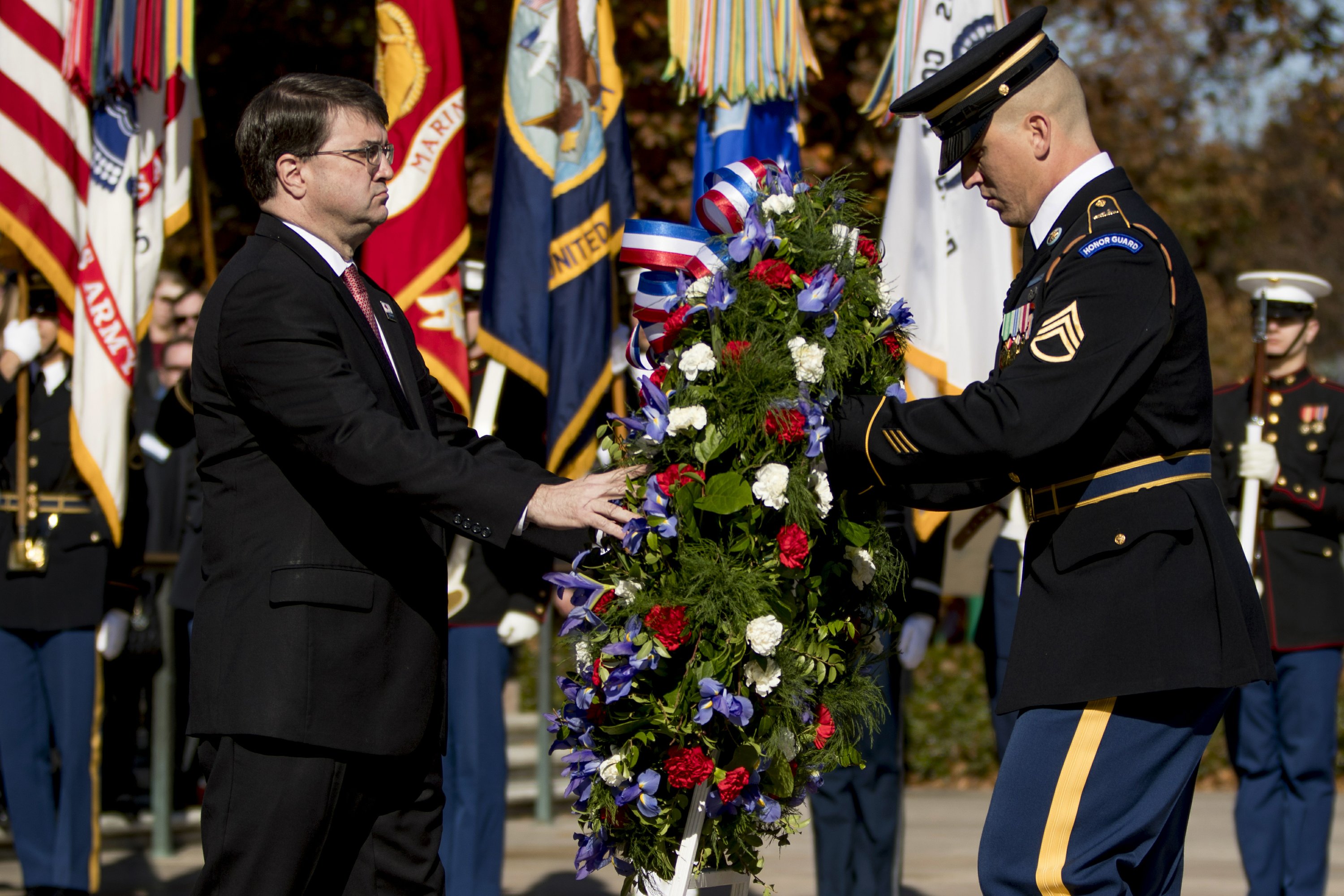 "The VA faced some skepticism from Congress on Wednesday (11/28/18) about its new plan, partly because of a poor track record for meeting deadlines, the committee aide said. The calculation change for housing allowances was supposed to be completed by Aug. 1. The VA then set and missed 2 subsequent deadlines."
Sen. Jon Tester, D-Mont., the ranking Democrat on the Senate Veterans' Affairs Committee, said he would be "watching closely as Secretary Wilkie takes charge."
"While the agency resets its plan, there are still some student veterans waiting for their education claims to be processed. As of this week, 6,000 students have been waiting on claims that were more than 30 days old, Walz's office said."
"The latest data from the VA shows there were about 900 claims more than 60 days old."