One of the major promises made by the republican President Donald Trump was to bring back jobs from abroad but his economic policies are doing just the opposite. The president keeps lying about the jobs that he is creating when the most minimum of fact checking proves that he is spouting falsehoods. Eventually, the hard working Americans who voted for him based on his pledges will figure out that President Trump is a con.
First of all, President Trump does not practice what he preaches. Just about everything he sells via his businesses are manufactured outside the USA. The other lie is that he truly gives a hoot about US companies hiring immigrants as it has been proven that his own resorts have done just that.
Currently, he is acting on his core beliefs regarding the use of tariffs and the tactic of trade wars which he defines as good and easy to do. As per the vast majority of economists, he is just plain wrong. His current tactics are costing decent hard working Americans, their good paying jobs.
Here is the rest of the story…
On January 6, 2019, Peter S.Goodman of the New York Times penned the following report, Trump Has Promised to Bring Jobs Back. His Tariffs Threaten to Send Them Away.
Excerpts:
"Plants in every direction shut down and moved their operations to Mexico, succumbing to the relentless pressure to cut costs in an age of globalization. Not EBW Electronics. As the decades passed, the family-owned business stayed put, on the eastern edge of Lake Michigan, churning out lights for the auto industry."
"But now, the company's management is reluctantly mulling the possibility of moving its production to Mexico to escape the tariffs that President Trump has put on imported components, his primary weapons in a trade war waged in the name of bringing jobs home to America."
"It's killing us," said the chairman of the company, Pat LeBlanc, 63, a Republican who voted for Mr. Trump. He now expects the president's tariffs will chop his 2019 profits in half. "I just feel so betrayed. If we fail because the company is being harmed by the government, that just makes me sick."
"Across the industrial US, including in the crucial political battleground state of Michigan, such complaints are intensifying as the trade war disrupts factory operations that depend on imported parts."
"The tariffs have also begun to hurt China, contributing to anxieties about a slowdown.  Those worries have filtered back to the US, amplifying concerns about the global economy, sending stock markets plunging, and putting pressure on American companies, like Apple, that sell goods in China."
"Investors took comfort on Friday (1/4/19) from a surprisingly strong report on the American job market, which underscored the health of the broad economy. But weakening factory orders in the United States, China and Europe have deepened the sense that global growth is slowing."
"As American and Chinese trade negotiators sit down in Beijing on Monday for talks aimed at settling hostilities, they confront pressure from both sides to achieve a truce."
"In the United States, factories that buy steel and aluminum — now more expensive — are struggling to pass on extra costs to their customers. Some are losing orders to overseas competitors that can buy metal free of American tariffs. Companies that import electronics and other parts are scrambling to remain profitable while exploring alternatives, such as moving plants beyond reach of the duties."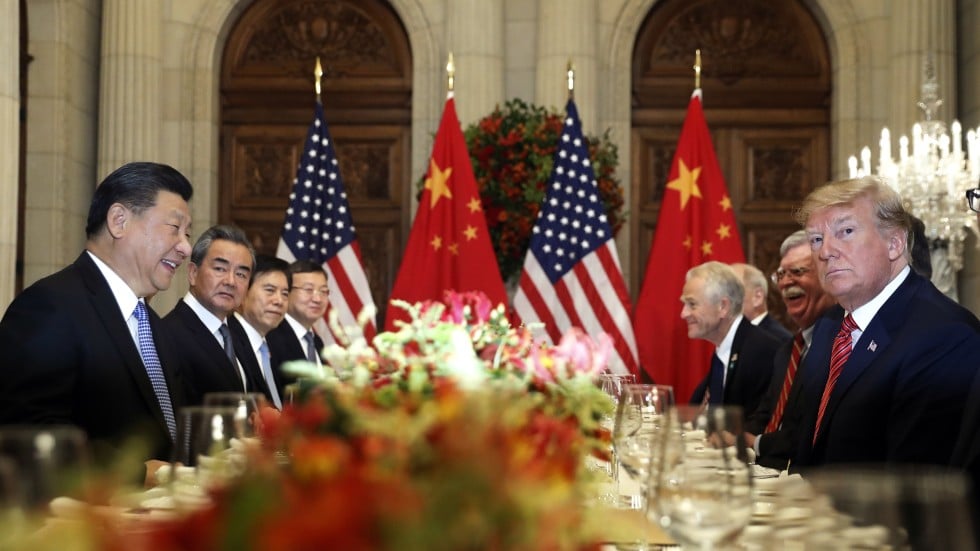 "It's a tax that comes right off the bottom line," said EBW's president, Cory Steeby. "It totally incentivizes you to move out of the United States and build either in Canada or Mexico. These are active conversations right now."