Make no mistake, the concept of the former billionaire Starbucks's CEO Howard Schultz's announcement about his plan to throw his hat into the ring to compete as an independent to become the 46th US president in 2020, has not been well received. He claims that he wants to bring the country together as a centrist candidate.
There are those out there like the former GOP US Rep. David Jolly who have been arguing that there' s a need for a centrist's voice in the mix as both the Democratic and the Republican Parties are being pulled by their extreme factions to the far left or to the far right.
I have been responding with tweets like what's below:
Mr. Jolly, I frequently agree with your opinions but not this time. Normally I'd welcome the entrance of a moderate independent presidential contender. But now, nothing less than our US Democracy is at stake. Mr. Schultz, a businessman whom I admire, presents a risk, we can't afford.

NOW'S THE TIME WHERE ALL HANDS ON DECK ARE REQUIRED TO SAVE THIS US DEMOCRACY FROM BEING ATTACKED FROM WITHIN AND WITHOUT. I'D BE 1ST TO WELCOME MODERATE INDEPENDENT BUT NOT NOW WHEN THE STAKES ARE SO HIGH. ALL NEVER TRUMPERS=DEM PARTY. APPLY CPR, THEN INTRO ALTERNATIVES.
In addition, I've been reading numerous reports as to how wealthy businessmen/ Wall Street guys would prefer NOT to vote for the republican President Donald J. Trump in 2020 but they are turned off by the rhetoric from candidates on the left who are prone to possibly increase their taxes.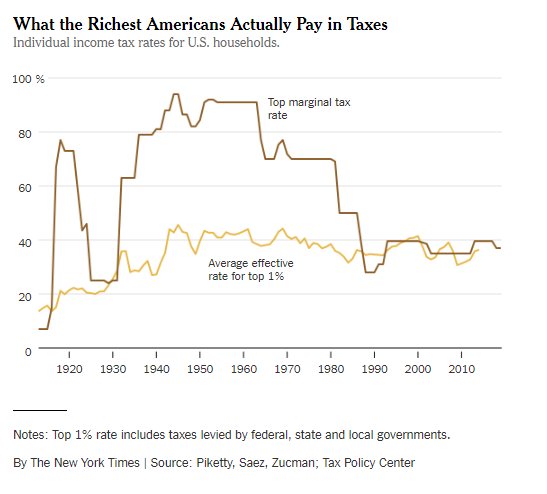 Voila! Here comes their answer in the form of the billionaire ex-CEO of Starbucks, Howard Schultz who claims to be a centrist but who has a record of opposing social security, increasing taxes on the wealthy, and Medicare for all policies.
Personally, I have no desire to back another egotistical billionaire without any experience in a government position as a viable presidential candidate.
If the former wealthy NYC Mayor Mike Bloomberg throws his hat into the ring as a Democrat, he will be a true centrist with ample experience in government.
As per a 1/28/19 Washington Post report by Eli Rosenberg, "Michael R. Bloomberg knows a lot about third parties."
"The former New York mayor has been the country's most prominent political independent since leaving the Republican Party in 2007, and he has long entertained speculation that he would run for president."
"But Bloomberg, who is considering another presidential run, is now a Democrat. It's not that his politics have changed. The business tycoon, a noted proponent of decisions driven by data and analytics, said that he realized that an independent could never succeed in the United States' electoral system."
"Bloomberg's decision to avoid a third-party candidacy in 2020 has drawn into sharp focus that made by another prominent billionaire. Howard Schultz, the former CEO of Starbucks, announced this week that he was exploring a potential presidential bid as an independent."
In a statement released Monday (1/28/19), Bloomberg spoke harshly of third-party candidacies, pointing to the research he'd done on independent candidacies in the past.
His conclusion was clear: "In 2020, the great likelihood is that an independent would just split the anti-Trump vote and end up reelecting the President."
"The data was very clear and consistent," he said. "Given the strong pull of partisanship and the realities of the electoral college system, there is no way an independent can win. That is truer today than ever before."
Bloomberg's statements punctuated the sustained criticism that had been directed at Shultz since his announcement.
"That's a risk I refused to run in 2016 and we can't afford to run it now," he said. "We must remain united, and we must not allow any candidate to divide or fracture us."
In short, Howard Schulz candidacy is more like a Trojan Horse. This move would definitely NOT bring this country together.
On the 29th of January 2019, Raw Story tweeted the following:
Howard Schultz's presidential dream crushed by Paul Krugman in devastating 'nobody wants him' tweetstorm
Raw Story listed all of the tweets below:
Howard Schultz may go away once he realizes that nobody wants him. Or maybe not: with great wealth comes great ego, plus people who will feed it. But let's treat this as a teachable moment about what centrism means in America today 1/ https://politics.theonion.com/howard-schultz-considering-independent-presidential-run-1832126653 …

Howard Schultz Considering Independent Presidential Run After Finding No Initial Support Among Any…

SEATTLE—Expressing concerns that Democratic and Republican parties no longer represented people like him, former Starbucks CEO Howard Schultz revealed Monday that he was considering an independent…

politics.theonion.com
602 people are talking about this
On economics, Schultz is way to the right of the public 2/ https://twitter.com/joshtpm/status/1090103231693406208 …

Haven't been hanging in every word but in the last 48 hrs of his pre-campaign I've heard @HowardSchultz attack Medicare 4 All, higher marginal rates, attack social security, embrace fiscal austerity. I've heard him say he doesn't support a wall. He's running as an anti-Democrat.
127 people are talking about this
As I pointed out in my column today, the public wants higher taxes on the rich and more spending on social programs 3/ https://www.nytimes.com/2019/01/28/opinion/elizabeth-warren-tax-plan.html?

Opinion | Elizabeth Warren Does Teddy Roosevelt

Taxing the superrich is an idea whose time has come — again.

nytimes.com
What fraction of voters wants Social Security cuts, a staple of centrist positioning? 6 percent. No, there isn't a digit missing. 4/
More generally, the socially-liberal/economically conservative position — the lower right quadrant in this figure — is basically the Empty Quadrant of American politics — except in green rooms
But boy, is it heavily represented in those green rooms. For Schultz is basically the very model of a major modern centrist. Remember, the Simpson-Bowles report, which induced rapture in the Beltway establishment, called for CUTS in marginal tax rates https://www.nytimes.com/2010/11/12/opinion/12krugman.html …

Opinion | The Hijacked Commission

A process meant to deal with the nation's long-run fiscal problems has been hijacked on behalf of an ideological agenda.

nytimes.com
And concern about fiscal responsibility was always selective. Awards for Paul Ryan; effective silence when the Trump tax cut blew up the deficit; but constant stern lectures to Democrats about how they must pay for their promises 7/ https://twitter.com/DylanByers/status/1089914854079643648 …

Howard Schultz almost certainly isn't going to win … but fiscal responsibility is a crucial issue and deserves to be front & center in the 2020 race. Because as w Sanders 2016, Democratic hopefuls are making big promises w/o providing specific details https://link.nbcnews.com/view/5bce14339c625f44575795199fb56.5as/95ad593e …
The point is that while Schultz is especially awful in his timing and egotism, his messed-up priorities are unfortunately all too typical in the green-room set, which doesn't seem to have learned anything from the debacles of recent years 8/
As I was saying: centrist on the right, only attacks Democrats 9/ https://twitter.com/AnnieLinskey/status/1090225460712214528 …

Annie Linskey

✔@AnnieLinskey

On @NPR billionaire potential prez candidate Howard Schultz rips in @SenWarren tax plan on the rich, saying it was created just for headlines and predicting it would never pass.
Who says there are any Schultz voters? Aside from immediate family, and given secret ballots not sure about them.

We don't *really* know who Schultz's voters are, but he's taking a lot of bait right now for Democrats who want to portray him as just another Trumpy rich guy. https://twitter.com/IsaacDovere/status/1090254613893337088 …