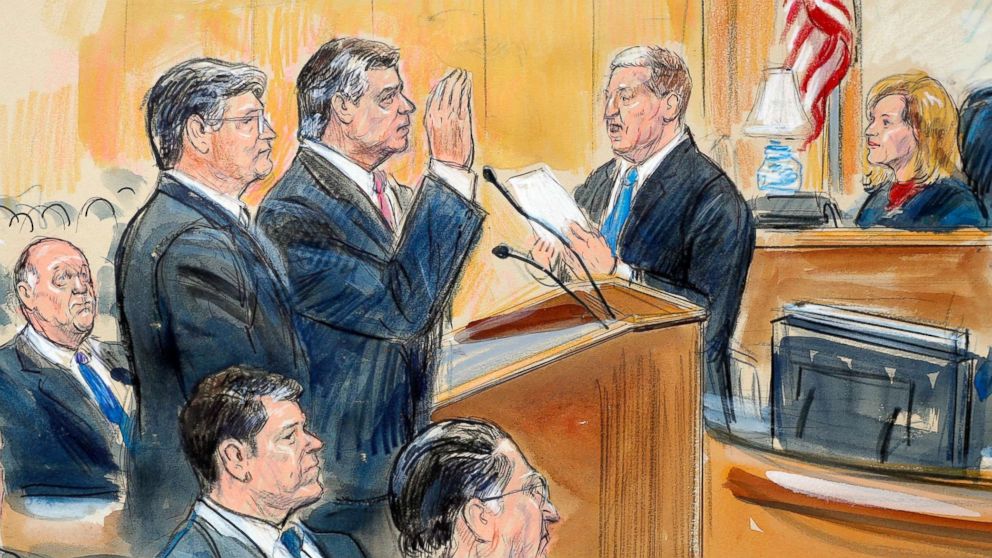 Update on 13th March 2019 to 3/7/19 blog: There he was awaiting his 2nd sentencing for prison time before Judge Amy Jackson of the US District Court of the District of Columbia. He had already faced Judge Ellis in the US District Court in Alexandria, Va. on the 7th of March 2019. This second time, the republican President Donald J. Trump's former Campaign Manager during a crucial period of time, Paul  Manafort did offer a direct apology. At the prior hearing, he never expressed remorse. He talked about how hard these past 2 years have been on him to where he's been shamed and humiliated. He said solitary confinement has been super difficult. He has asked both Judge Jackson and Judge Ellis for compassion, and it looks like he got it, as he has been granted what most experts would consider light sentences.
Judge Amy Jackson was much harsher in her criticisms of Mr. Manafort's misdeeds than the previous Judge Ellis. She stressed the point that facts matter and then she commented that while he was not the devil incarnate, he was not a victim either. But she also warned that she could not be bound by what the previous judge did or did not do. She clarified Mr. Manafort's claim that there was no collusion. She described the "no collusion" assertion by him as a non sequitur and not factual due to the fact that the FBI has not completed its Trump-Russian probe. She specifically reminded everyone that collusion had nothing to do with the present case before her.
As per the 3/13/2019 LA Times report, Paul Manafort, President Trump's former campaign chairman, had his prison term extended by 43 months Wednesday (3/13/2019) at his second sentencing in the highest profile case prosecuted by special counsel Robert S. Mueller III.
"The new sentence means the former globe-trotting political consultant and Republican campaign stalwart, who turns 70 next month, will spend nearly 7 years in prison with the time he already has served."
Link: Paul Manafort ordered to prison for 43 months in second sentencing
No sooner had Judge Amy Berman Jackson rendered her ruling regarding Mr. Manafort, when the Manhattan district attorney , Cyrus R. Vance, Jr. announced that his office would be criminally pursuing Mr. Manafort with mortgage fraud and more than a dozen other state felonies. This step is an effort to ensure that he will still face prison time if President Trump pardons him for his federal crimes.
Link to entire article: New York Charges Paul Manafort With 16 Crimes.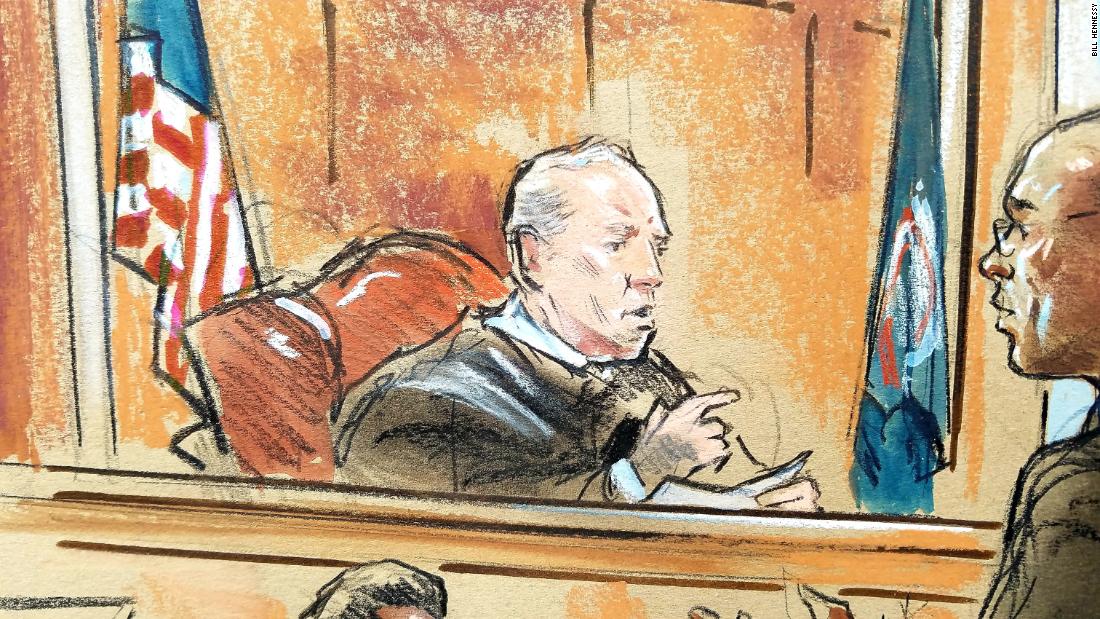 At the earlier hearing on the 7th of March, it became apparent that Judge Ellis' comments regarding his doubts about this case being legitimate on day one, came home to roost. Judge Ellis who has built a reputation for being a lenient judge when it comes to white collar crimes, lived up to his reputation while demonstrating a willful blindness regarding the history of Paul Manafort. He was sentenced for less than 4 years.
Here is the rest of the story…
On March 7, 2019, Sharon LaFraniere of the New York Times penned the following report, "Paul Manafort Is Sentenced to Less Than 4 Years in 1 of 2 Cases Against Him"
Excerpts:
"Paul Manafort, the political consultant and Trump presidential campaign chairman whose lucrative work in Ukraine and ties to well-connected Russians made him a target of the special counsel, Robert S. Mueller III, was sentenced to 47 months in prison on Thursday in the financial fraud case that left his grand lifestyle and power-broker reputation in ruins."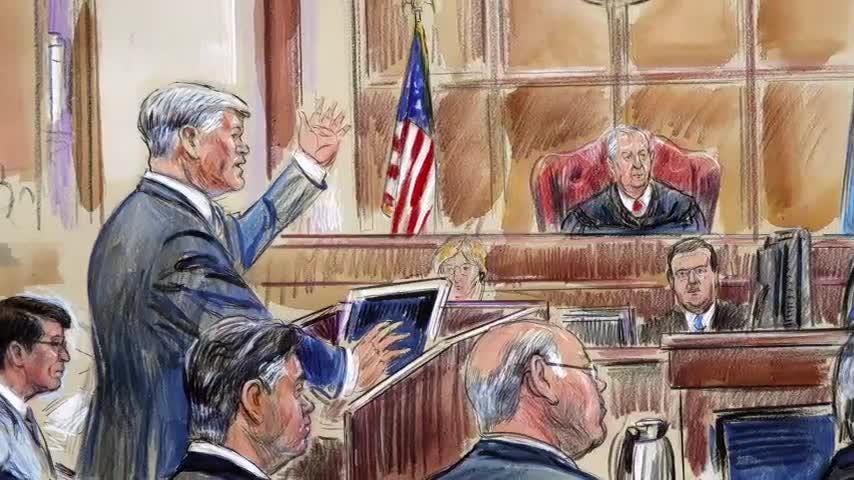 "Of the half-dozen former Trump associates prosecuted by Mr. Mueller, Mr. Manafort garnered the harshest punishment yet in the case that came to a conclusion on Thursday — the first of two for which Mr. Manafort is being sentenced this month. But Judge T. S. Ellis III of the United States District Court in Alexandria, Va., declined to follow advisory sentencing guidelines that would have effectively put Mr. Manafort, who turns 70 next month, in prison for the rest of his life."
"For nearly 2 years, prosecutors pursued Mr. Manafort on 2 tracks, charging him with more than 2 dozen felonies, including obstruction of justice, bank fraud and violations of lobbying laws. But while they won a conviction, a guilty plea and ultimately Mr. Manafort's agreement to cooperate, prosecutors said on (3/7/2019) that he provided little information of value for their inquiry into Russia's election interference and the degree of involvement by Trump associates."
"Most of what Mr. Manafort told the office of the special counsel "we already knew or was already in documents," Greg D. Andres, the lead prosecutor in the case, said in court."
"The evidence in the case tried last summer before Judge Ellis showed that Mr. Manafort hid millions of dollars of income in overseas accounts and lied to banks to obtain millions more in loans — a financial scheme that prosecutors said was rooted in greed and in Mr. Manafort's sense that he was above the law."
"They described him as a hardened, remorseless criminal who never fully accepted responsibility for his offenses and who continued to lie to federal prosecutors even after he pleaded guilty to two conspiracy counts in a related case in Washington and agreed to cooperate with the special counsel's office."
"While they asked for no specific punishment, the prosecutors cited sentencing guidelines that recommended a prison term of 19 to 24 years. Mr. Manafort, who suffers from gout and sat through the three-hour hearing in a wheelchair, asked the judge for compassion."
"Mr. Manafort was a prime target for Mr. Mueller, who's believed to be winding down his 22-month investigation and is expected to deliver a report soon to Attorney General William P. Barr. While the prosecutions against Mr. Manafort didn't involve his 5 months of work for the Trump campaign, prosecutors clearly hoped for the collateral benefit of winning his cooperation with the Russia inquiry."
"But Mr. Manafort's value as a witness ultimately proved limited. Prosecutors abandoned their plea agreement with him in November, saying Mr. Manafort had repeatedly lied to them. The federal judge overseeing the Washington case agreed that Mr. Manafort had deceived investigators about 3 matters, including his interactions with a Russian associate who prosecutors have said is linked to Russian intelligence."
"The Manafort saga is drawing to a close amid lingering questions. Through an inadvertent mistake in a court filing in January, it became clear that Mr. Manafort had lied to the prosecutors about his interactions with a Russian associate, Konstantin V. Kilimnik, who has been identified by prosecutors as having ties to Russian intelligence. Those interactions included Mr. Manafort's transferring campaign polling data to Mr. Kilimnik."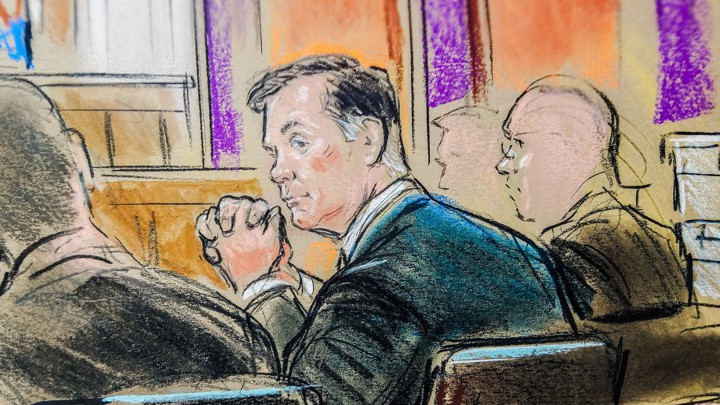 "The special counsel's office had wanted that information kept out of the public eye to protect an open investigation."
"As proof of Mr. Manafort's financial fraud scheme, prosecutors put forward exhaustive evidence of how he illegally concealed his work on behalf of political parties in Ukraine that were aligned with Russia and of how he hid more than $55 million in payments from that work in more than 30 overseas bank accounts."
"Once his income from Ukraine dried up, their evidence showed, Mr. Manafort deceived banks to obtain loans to sustain a lavish lifestyle. At the same time, he worked for the Trump campaign for free, apparently hoping his status as campaign chairman would attract deep-pocketed foreign clients. He was fired from the campaign after 5 months when the scandal over his hidden income from Ukraine broke in August 2016."
"But prosecutors said that Mr. Manafort had been under criminal investigation before Mr. Mueller was appointed in May 2017, that his fraud scheme lasted a full decade and that he committed new crimes by tampering with witnesses after he was indicted. Those new offenses led a federal judge to revoke his bail and jail him in June."
"The defendant blames everyone from the special counsel's office to his Ukrainian clients for his own criminal choices," prosecutors wrote in a sentencing memo."
Link: Paul Manafort Is Sentenced to Less Than 4 Years in case 1 …