For a disclaimer, as a person of faith, I'm in agreement with very little of the US White Evangelicals' religious teachings.
This is my third post in a series delving into the subject of the White Evangelism community in the USA and its influence in today's politics. Its population comprises about 26% who self-identify themselves as Evangelicals, and its members have voted in 2016 for the republican President Donald Trump by a margin of 80%, plus, they continue to approve of his presidency at rates that exceed 70%.
In addition, the president relies on a group of Evangelical Christians within the White House for spiritual guidance. There are 2 key members of the Evangelical faith who work with President Trump, his Vice President Mike Pence and his Secretary of State Mike Pompeo.
See: Is Mike Pompeo Meshing His Rapture Believing Faith With Developing Foreign Policy Goals?
See: : Evangelicals Have Out-Sized Influence In President's Crafting Of US Foreign Policy
As per a 5/15/2018 Quartz report, "Trump's foreign policy looks a lot like Rapture Christians' plan to welcome the apocalypse" by Heather Timmons, "While Trump's alleged adulterous affairs and irreverent style might make him seem an unlikely vessel for Christian prophesy, he has been compared in evangelical circles to King Cyrus the Great, an ancient Persian king who predicted the Jews' return to Jerusalem. In March, Benjamin Netanyahu  made the comparison, and Pirro did the same on Fox News today."
"Christian evangelicals "don't like Trump because they think he is holy," explains Ziegler. "They like him because they think he's God's tool."
For all of the above reasons, I've made it my business to learn more about how Evangelicals could be effecting the president's policies because he's very motivated to accommodate them, as their backing is crucial to him maintaining his power within the Republican Party.
Is Belief All That's Required for Salvation?…
There' was a time in my past where as a Guardian Ad Litem when I was overseeing the care of a young boy. The people who were caring for him were exceptional. The subject came up about their faith. They explained that they wanted the young boy to be baptized in their Church and the ward was also wanting this. Since he was young, I asked the obvious question as to how much did he understand about the teachings of their church. I was informed that all that was required, is that he profess his belief in Jesus Christ as his Lord and Savior and that he asks for forgiveness for his sins.
I had wanted to ask but didn't, is how in the bible's News Testament Section, even the demons, Satan knew who Jesus Christ was, and so how is it, that they're not saved?
It turns out, Evangelicals do believe, all that is required for God's salvation, is for them to believe that Jesus Christ is God and their Salvation. They call this God's grace/ gift.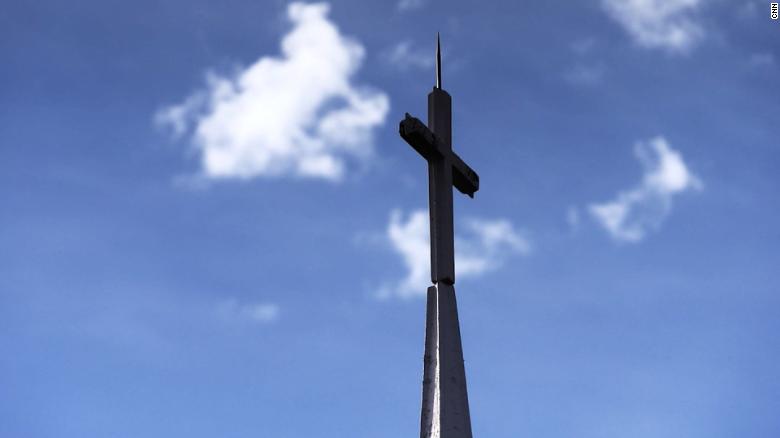 This confusion required a call to my adult daughter who was once, part of an Evangelical community, that she considers to be a cult. She has a lot of inside knowledge about their thinking.
She advised me that some passages in the bible form their ideology regarding the concept, that what's required for salvation is their belief in Jesus Christ as God and their ticket to salvation.
For example, there's John 14:6 NLT, ""Jesus told him, "I am the way, the truth, and the life. No one can come to the Father except through me."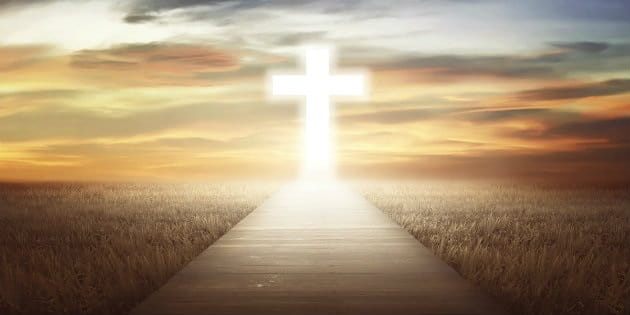 She referred to other passages:
Ephesians 2:8-9, "It is His gift, unearned and undeserved on our part. No one will ever be able to boast that he or she has earned or deserves the gift of eternal life."
Acts 16:31, "And they said, Believe on the Lord Jesus Christ, and thou shalt be saved, and thy house."
Romans 10:9, "If you declare with your mouth, "Jesus is Lord," and believe in your heart that God raised him from the dead, you will be saved."
I mentioned that those passages sounded pretty convincing. She responded, that the glitch in their thinking has to do with how they define the words, "to believe."
She said that in the Hebrew translation of the bible, the words, to believe (Aman) has a  broader meaning. It means not only does one have to believe in God's word, one has to be obedient to his teachings. She explained that God teaches us a lot to where it's important to act accordingly to prove our belief in Him.
She mentioned a pertinent passage that's right on point which is, James 2:14-26  (NKJV), "Faith Without Works Is Dead."
She referred to the following verses:
14 What does it profit, my brethren, if someone says he has faith but does not have works? Can faith save him? 15 If a brother or sister is naked and destitute of daily food, 16 and one of you says to them, "Depart in peace, be warmed and filled," but you do not give them the things which are needed for the body, what does it profit? 17 Thus also faith by itself, if it does not have works, is dead.
18 But someone will say, "You have faith, and I have works." Show me your faith without your works, and I will show you my faith by my works. 19 You believe that there is one God. You do well. Even the demons believe—and tremble! 20 But do you want to know, O foolish man, that faith without works is dead? 21 Was not Abraham our father justified by works when he offered Isaac his son on the altar? 22 Do you see that faith was working together with his works, and by works faith was made perfect? 23 And the Scripture was fulfilled which says, "Abraham believed God, and it was accounted to him for righteousness." And he was called the friend of God. 24 You see then that a man is justified by works, and not by faith only. 26 For as the body without the spirit is dead, so faith without works is dead also.
My daughter then referred me to a popular teaching on the subject of faith which is the story of Sarah in Hebrews 11:11
(Source: http://www.usefulbible.com)
"Several Bible translations say that this verse is about Sarah's faith. The author's purpose is to show us how both men and women in the Bible trusted God (Hebrews 11:35)."
"The author of Hebrews seems to express surprise that even Sarah had faith (active belief and trust in God). Sarah knew that she was too old to have a baby. She even laughed when God promised it. She didn't believe then, but she soon felt ashamed about that. God reminded her that nothing is too difficult for him to do (Genesis 18:10-15)."
"From that time on, Sarah believed. She saw that God was using her to carry out his promises to Abraham. And she understood that her son, Isaac, would receive the benefit of those promises. She even understood that fact when Abraham did not."
"She advised me that the Evangelicals who teach about the requirement of believing in Jesus Christ, as the only route to eternal salvation, are missing the boat."