I'm one of those who has become pro-impeachment after reading and studying the 448 page FBI's 3/22/2019 final report based on its 22 months long Trump-Russia probe, led by the Special Counsel and former FBI Director of 12 years, Robert Mueller III which details the the republican President Donald Trump's virtual criminal enterprise that's being run out of the White House.
See:  lawfareblog.com/ Full Text of the Mueller Report's Executive Summaries…
Unfortunately, there's this (DOJ) Department of Justice's legal memo that dictates that a sitting president can't be criminally indicted. But on a bipartisan effort, over 1000 federal prosecutors have publicly declared their professional opinion that if Donald J. Trump were not the US president, he would have been arrested for the crimes he has committed and continues to  perpetrate. So, President Trump will not be facing federal criminal charges until after he leaves office, at the earliest, January 2021.
But what happens if by some fluke, President Trump wins reelection in 2020, and in these current times, anything is possible. While he's serving in his second term as US president, there's this 5 yr. "Statute of Limitation" which kicks in for the crimes he's alleged to have carried out. There are some who suggest that the "Statute of Limitations" can be tolled/ stopped while he's in the White House but that's not true in criminal law. So, it's possible that the president could walk away from any of the federal crimes that he's been guilty of having executed.
Link to Washington Post report: Trump would have been charged with obstruction were he not President...
Because the head of the (DOJ) US Department of Justice, the Attorney General William Barr has proven to be the president's lackey, his department can be counted on to NOT lift a finger to hold President Trump accountable for his alleged felonious acts.
See: What AG Barr Said VS. What FBI Special Counsel Said Robert Mueller Said About His Report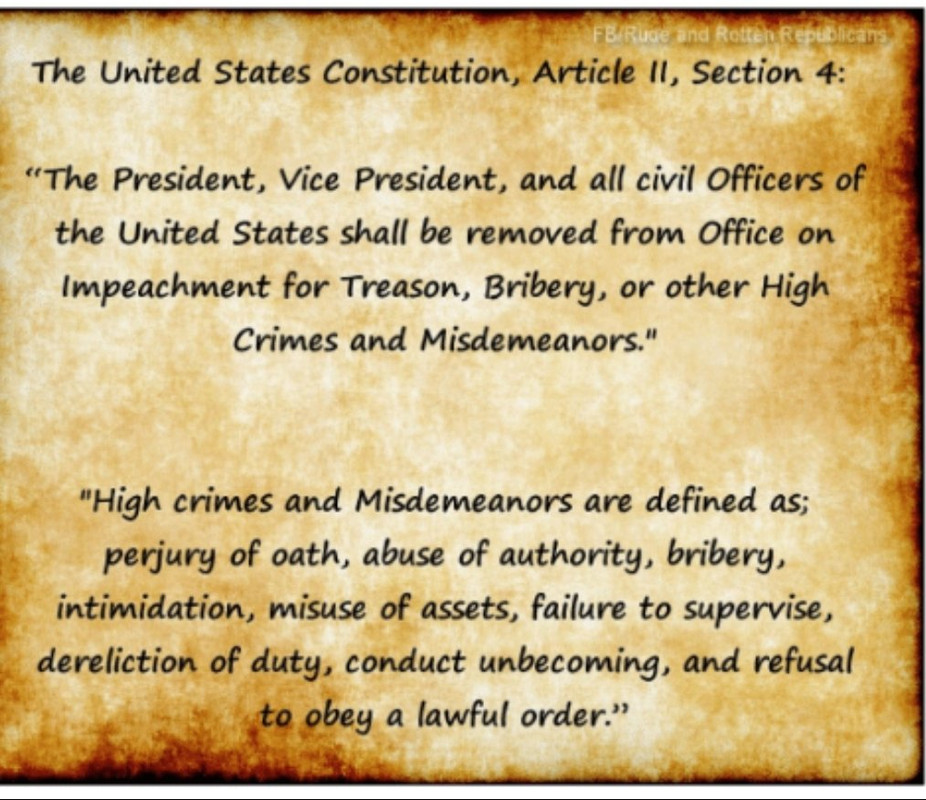 By the way, if President Trump is impeached  by the House which is not the equivalent of a criminal court, he can still be held criminally liable, once he leaves the White House in 2021.
In addition, the president not being convicted by the US Senate is nothing new. The past 3 presidents who were impeached were never convicted in the US Senate but they were marked forever in the history books as having been impeached by the US House.
In the past, the US Congress has conducted two presidential impeachment trials in the US Senate: President Andrew Johnson in 1868, for firing a cabinet secretary without the consent of Congress, and President Bill Clinton in 1998 for perjury and obstruction of justice and both were acquitted, so they stayed in office. President Richard M. Nixon faced possible impeachment on the grounds of obstruction of justice, abuse of power and contempt of Congress in relation to the Watergate scandal but he resigned before there was an impeachment vote in the House and a trial in the US Senate.
Our founders wrote the US Constitution with the core purpose to prevent tyranny. That's why they created divided government in the USA. They had anticipated the future possibility of a would-be authoritarian type leader like President Trump, and so they blessed this country with the tool  of impeachment to bolster our ability to save this democracy and to stand up for the "rule of law."  It's the only non-legislative power that has been granted to the US House of Representatives by the US Constitution: Article I, Section 2 gives the House of Representatives the "sole power over the impeachment" process. Article I, Section 3 gives the Senate the "sole power to conduct a trial regarding all impeachments.
                                                                                  ****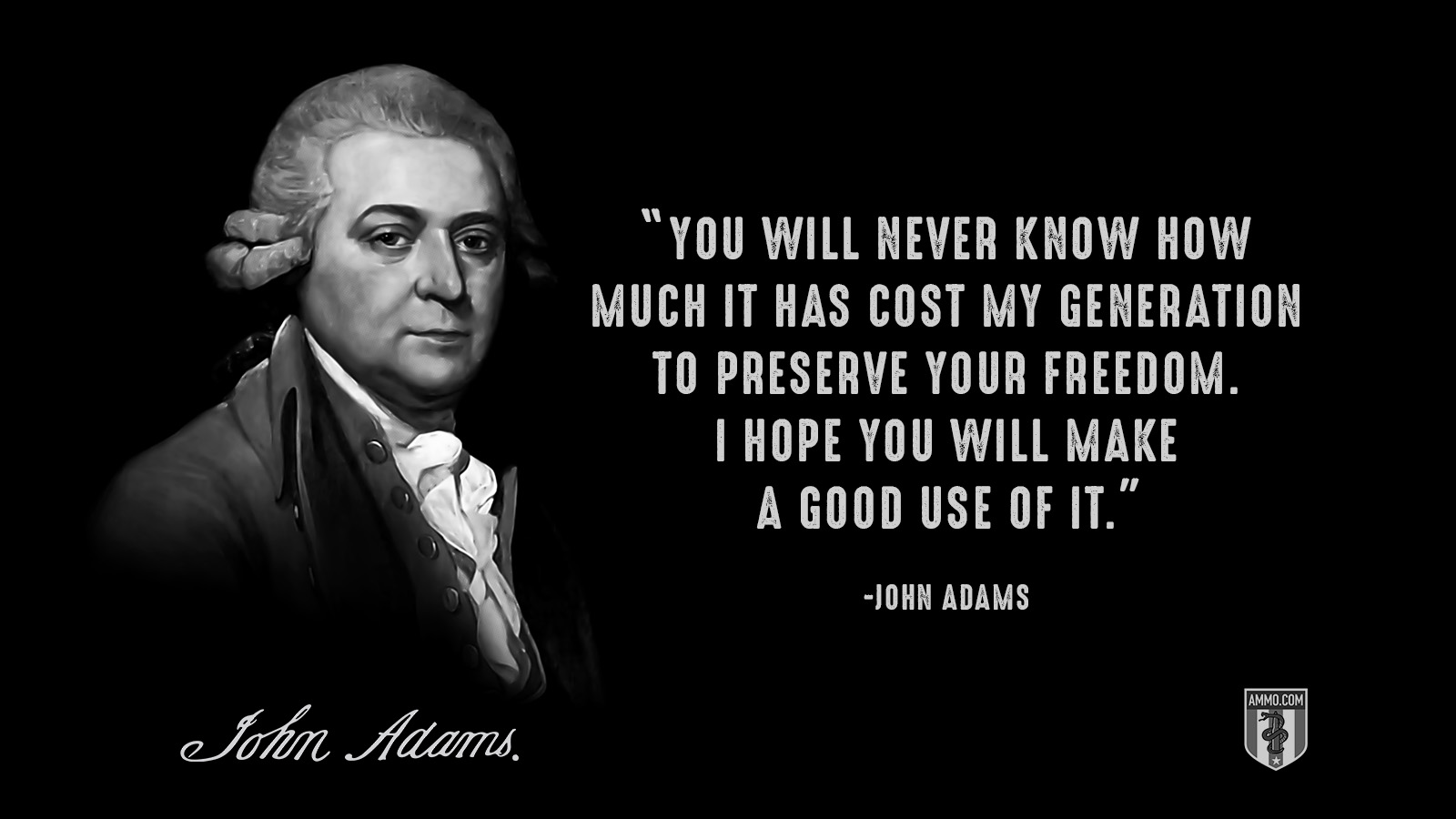 ****
Why is the above discussion relevant to the House's strategy regarding how it conduct's its hearings to educate the public about what's in the FBI's Mueller final report and what's involved with the impeachment process?
                                                                        ****
The American voters are unaware that the impeachment of a sitting US president, may very well be the only way that President Trump can be held accountable for his lawless ways by the federal government, especially if he somehow wins reelection in 2020. While recent polls indicate that anywhere from 67-76% of Democrats favor impeachment, it's still unpopular with Independent and Republican Party voters.
                                                                        ****
That could very well be because the American public suffers from a misunderstanding about what the impeachment process does. This disconnect is highlighted by another recent poll, indicating that
an overwhelming majority (70%) of Americans say that a sitting president should be subject to criminal charges.
                                                                         ****
As per the June 12. 2019 Hill report, "Poll: Nearly 70 percent of Americans say sitting president should be subject to criminal charges" by Justin Wise:
"The national survey, which was released Wednesday by Quinnipiac University, found that 69 percent of Americans polled support charging a sitting president. Meanwhile, 24 percent of respondents said that a president should face charges for alleged crimes only after they leave the White House."
"Fifty-two percent of Republican respondents voiced support for charging a sitting president, while 83 percent of Democrats said they'd favor charging a sitting president."
"We the People" have a hunger to have our faith restored regarding the "rule of law" and to expect at a minimum, a well functioning, competent, efficient US government where its officials place the well being and doing what's right over political calculations and considerations.
As per (2018) The Economist's index—which factors in due process, individual freedoms, and space for civil society—reduced the United States' ranking from a full democracy to a "flawed democracy." In the early nineteen-sixties, more than 70% of Americans told Pew researchers that they had faith in government "most of the time" or "just about always."
"In 2016, faith had sunk below twenty per cent. American politics is increasingly defined by contempt rather than a sense of common good."
Democracy Index 2018
Rank
Country
Score
Elec­toral process
and plura­lism
Functio­ning of
govern­ment
Poli­tical
partici­pation
Poli­tical
culture
Civil
liber­ties
Regime
type
1
 Norway
9.87
10.00
9.64
10.00
10.00
9.71
Full democracy
2
 Iceland
9.58
10.00
9.29
8.89
10.00
9.71
Full democracy
3
 Sweden
9.39
9.58
9.64
8.33
10.00
9.41
Full democracy
4
 New Zealand
9.26
10.00
9.29
8.89
8.13
10.00
Full democracy
5
 Denmark
9.22
10.00
9.29
8.33
9.38
9.12
Full democracy
=6
 Ireland
9.15
9.58
7.86
8.33
10.00
10.00
Full democracy
 Canada
9.15
9.58
9.64
7.78
8.75
10.00
Full democracy
8
 Finland
9.14
10.00
8.93
8.33
8.75
9.71
Full democracy
9
 Australia
9.09
10.00
8.93
7.78
8.75
10.00
Full democracy
10
  Switzerland
9.03
9.58
9.29
7.78
9.38
9.12
Full democracy
11
 Netherlands
8.89
9.58
9.29
8.33
8.13
9.12
Full democracy
12
 Luxembourg
8.81
10.00
8.93
6.67
8.75
9.71
Full democracy
13
 Germany
8.68
9.58
8.57
8.33
7.50
9.41
Full democracy
14
 United Kingdom
8.53
9.58
7.50
8.33
8.13
9.12
Full democracy
15
 Uruguay
8.38
10.00
8.57
6.11
7.50
9.71
Full democracy
16
 Austria
8.29
9.58
7.86
8.33
6.88
8.82
Full democracy
17
 Mauritius
8.22
9.17
8.21
5.56
8.75
9.41
Full democracy
18
 Malta
8.21
9.17
8.21
6.11
8.75
8.82
Full democracy
19
 Spain
8.08
9.17
7.14
7.78
7.50
8.82
Full democracy
20
 Costa Rica
8.07
9.58
7.50
6.67
7.50
9.12
Full democracy
21
 South Korea
8.00
9.17
7.86
7.22
7.50
8.24
Flawed democracy[a]
22
 Japan
7.99
8.75
8.21
6.67
7.50
8.82
Flawed democracy
=23
 Chile
7.97
9.58
8.57
4.44
8.13
9.12
Flawed democracy
 Estonia
7.97
9.58
8.21
6.67
6.88
8.53
Flawed democracy
25
 United States
7.96
9.17
7.14
7.78
7.50
8.24
Flawed democracy
26
 Cape Verde
7.88
9.17
7.86
6.67
6.88
8.82
Flawed democracy
27
 Portugal
7.84
9.58
7.50
6.11
6.88
9.12
Flawed democracy
28
 Botswana
7.81
9.17
7.14
6.11
7.50
9.12
Flawed democracy
29
 France
7.80
9.58
7.50
7.78
5.63
8.53
Flawed democracy
30
 Israel
7.79
9.17
7.50
8.89
7.50
5.88
Flawed democracy
31
 Belgium
7.78
9.58
8.93
5.00
6.88
8.53
Flawed democracy
32
 Taiwan
7.73
9.58
8.21
6.11
5.63
9.12
Flawed democracy
33
 Italy
7.71
9.58
6.07
7.78
6.88
8.24
Flawed democracy
34
 Czech Republic
7.69
9.58
6.79
6.67
6.88
8.53
Flawed democracy
35
 Cyprus
7.59
9.17
6.43
6.67
6.88
8.82
Flawed democracy
=36
 Slovenia
7.50
9.58
6.79
6.67
6.25
8.24
Flawed democracy
 Lithuania
7.50
9.58
6.43
6.11
6.25
9.12
Flawed democracy
38
 Latvia
7.38
9.58
6.07
5.56
6.88
8.82
Flawed democracy
39
 Greece
7.29
9.58
5.36
6.11
6.88
8.53
Flawed democracy
40
 South Africa
7.24
7.42
7.50
8.33
5.00
7.94
Flawed democracy
41
 India
7.23
9.17
6.79
7.22
5.63
7.35
Flawed democracy
42
 Timor-Leste
7.19
9.08
6.79
5.56
6.88
7.65
Flawed democracy
43
 Trinidad and Tobago
7.16
9.58
7.14
6.11
5.63
7.35
Flawed democracy
44
 Slovakia
7.10
9.58
6.79
5.56
5.63
7.94
Flawed democracy
45
 Panama
7.05
9.58
6.07
6.67
5.00
7.94
Flawed democracy
46
 Bulgaria
7.03
9.17
6.43
7.22
4.38
7.94
Flawed democracy
=47
 Argentina
7.02
9.17
5.36
6.11
6.25
8.24
Flawed democracy
 Jamaica
7.02
8.75
7.14
4.44
6.25
8.53
Flawed democracy
49
 Suriname
6.98
9.17
6.43
6.67
5.00
7.65
Flawed democracy
50
 Brazil
6.97
9.58
5.36
6.67
5.00
8.24
Flawed democracy
51
 Colombia
6.96
9.17
6.79
5.00
5.63
8.24
Flawed democracy
52
 Malaysia
6.88
7.75
7.86
6.67
6.25
5.88
Flawed democracy
53
 Philippines
6.71
9.17
5.71
7.22
4.38
7.06
Flawed democracy
=54
 Poland
6.67
9.17
6.07
6.11
4.38
7.65
Flawed democracy
 Guyana
6.67
9.17
5.71
6.11
5.00
7.35
Flawed democracy
56
 Lesotho
6.64
9.17
5.00
6.67
5.63
6.76
Flawed democracy
=57
 Ghana
6.63
8.33
5.71
6.67
6.25
6.18
Flawed democracy
 Hungary
6.63
8.75
6.07
5.00
6.25
7.06
Flawed democracy
59
 Peru
6.60
9.17
5.00
5.56
5.63
7.65
Flawed democracy
60
 Croatia
6.57
9.17
6.07
5.56
5.00
7.06
Flawed democracy
61
 Dominican Republic
6.54
9.17
5.36
6.11
5.00
7.06
Flawed democracy
62
 Mongolia
6.50
9.17
5.71
5.56
5.00
7.06
Flawed democracy
=63
 Serbia
6.41
8.25
5.36
6.11
5.00
7.35
Flawed democracy
 Tunisia
6.41
6.42
5.71
7.78
6.25
5.88
Flawed democracy
65
 Indonesia
6.39
6.92
7.14
6.67
5.63
5.59
Flawed democracy
=66
 Singapore
6.38
4.33
7.86
6.11
6.25
7.35
Flawed democracy
 Romania
6.38
9.17
5.71
5.00
4.38
7.65
Flawed democracy
68
 Ecuador
6.27
8.75
5.36
6.11
4.38
6.76
Flawed democracy
69
 Namibia
6.25
5.67
5.36
6.67
5.63
7.94
Flawed democracy
70
 Paraguay
6.24
8.75
5.71
5.00
4.38
7.35
Flawed democracy
=71
 Sri Lanka
6.19
7.83
5.71
5.00
6.25
6.18
Flawed democracy
 Mexico
6.19
8.33
6.07
7.22
3.13
6.18
Flawed democracy
=73
 Hong Kong
6.15
3.08
6.07
5.56
7.50
8.53
Flawed democracy
 Senegal
6.15
7.50
6.07
4.44
6.25
6.47
Flawed democracy
75
 Papua New Guinea
6.03
6.92
6.07
3.89
5.63
7.65
Flawed democracy
76
 Albania
5.98
7.00
4.71
5.56
5.00
7.65
Hybrid regime
77
 El Salvador
5.96
9.17
4.29
5.56
3.75
7.06
Hybrid regime
78
 North Macedonia
5.87
6.50
5.36
6.67
3.75
7.06
Hybrid regime
=79
 Moldova
5.85
7.08
4.64
6.11
4.38
7.06
Hybrid regime
 Fiji
5.85
6.58
5.36
6.11
5.63
5.59
Hybrid regime
=81
 Montenegro
5.74
6.08
5.36
6.11
4.38
6.76
Hybrid regime
 Benin
5.74
6.50
5.71
5.00
5.63
5.88
Hybrid regime
83
 Bolivia
5.70
7.50
4.64
5.56
3.75
7.06
Hybrid regime
84
 Ukraine
5.69
6.17
3.21
6.67
6.25
6.18
Hybrid regime
85
 Honduras
5.63
8.50
4.64
4.44
4.38
6.18
Hybrid regime
86
 Zambia
5.61
6.17
4.64
3.89
6.88
6.47
Hybrid regime
87
 Guatemala
5.60
7.92
5.36
3.89
4.38
6.47
Hybrid regime
88
 Bangladesh
5.57
7.83
5.07
5.56
4.38
5.00
Hybrid regime
89
 Georgia
5.50
7.83
3.57
6.11
4.38
5.59
Hybrid regime
90
 Malawi
5.49
6.58
4.29
4.44
6.25
5.88
Hybrid regime
=91
 Tanzania
5.41
7.00
5.00
5.00
5.63
4.41
Hybrid regime
 Mali
5.41
7.42
3.93
3.89
5.63
6.18
Hybrid regime
93
 Liberia
5.35
7.42
2.57
5.56
5.63
5.59
Hybrid regime
94
 Bhutan
5.30
8.75
6.79
2.78
4.38
3.82
Hybrid regime
95
 Madagascar
5.22
6.08
3.57
6.11
5.63
4.71
Hybrid regime
96
 Uganda
5.20
5.25
3.57
4.44
6.88
5.88
Hybrid regime
97
   Nepal
5.18
4.33
5.36
5.00
5.63
5.59
Hybrid regime
=98
 Kenya
5.11
3.50
5.36
6.67
5.63
4.41
Hybrid regime
 Kyrgyzstan
5.11
6.58
2.93
6.67
4.38
5.00
Hybrid regime
100
 Morocco
4.99
5.25
4.64
5.00
5.63
4.41
Hybrid regime
101
 Bosnia and Herzegovina
4.98
6.50
2.93
5.56
3.75
6.18
Hybrid regime
102
 Haiti
4.91
5.58
2.93
3.89
6.25
5.88
Hybrid regime
103
 Armenia
4.79
5.67
4.64
5.56
2.50
5.59
Hybrid regime
104
 Burkina Faso
4.75
4.42
4.29
4.44
5.63
5.00
Hybrid regime
105
 Sierra Leone
4.66
6.58
1.86
3.33
6.25
5.29
Hybrid regime
=106
 Lebanon
4.63
3.92
2.21
6.67
5.63
4.71
Hybrid regime
 Thailand
4.63
3.00
4.29
5.00
5.00
5.88
Hybrid regime
108
 Nigeria
4.44
6.08
4.64
3.33
3.75
4.41
Hybrid regime
109
 Palestine
4.39
3.83
2.14
7.78
4.38
3.82
Hybrid regime
110
 Turkey
4.37
4.50
5.00
5.00
5.00
2.35
Hybrid regime
111
 Gambia
4.31
4.48
4.29
3.33
5.63
3.82
Hybrid regime
112
 Pakistan
4.17
6.08
5.36
2.22
2.50
4.71
Hybrid regime
113
 Ivory Coast
4.15
4.83
2.86
3.33
5.63
4.12
Hybrid regime
114
 Iraq
4.06
4.75
0.07
6.67
5.00
3.82
Hybrid regime
115
 Jordan
3.93
3.58
4.29
3.89
4.38
3.53
Authoritarian
=116
 Mozambique
3.85
3.58
2.14
5.00
5.00
3.53
Authoritarian
 Kuwait
3.85
3.17
4.29
3.89
4.38
3.53
Authoritarian
118
 Myanmar
3.83
3.67
3.93
3.89
5.63
2.06
Authoritarian
119
 Mauritania
3.82
3.00
3.57
5.00
3.13
4.41
Authoritarian
120
 Niger
3.76
5.25
1.14
3.33
4.38
4.71
Authoritarian
121
 Comoros
3.71
4.33
2.21
4.44
3.75
3.82
Authoritarian
122
 Nicaragua
3.63
2.67
1.86
3.89
5.63
4.12
Authoritarian
123
 Angola
3.62
1.75
2.86
5.56
5.00
2.94
Authoritarian
124
 Gabon
3.61
2.58
2.21
4.44
5.00
3.82
Authoritarian
125
 Cambodia
3.59
1.33
5.00
2.78
5.63
3.24
Authoritarian
126
 Algeria
3.50
2.58
2.21
3.89
5.00
3.82
Authoritarian
127
 Egypt
3.36
3.58
3.21
3.33
3.75
2.94
Authoritarian
=128
 Ethiopia
3.35
0.00
3.57
5.56
5.00
2.65
Authoritarian
 Rwanda
3.35
1.67
5.00
2.78
4.38
2.94
Authoritarian
130
 China
3.32
0.00
5.00
3.89
6.25
1.47
Authoritarian
131
 Republic of the Congo
3.31
3.17
2.50
3.89
3.75
3.24
Authoritarian
132
 Cameroon
3.28
3.17
2.86
3.33
4.38
2.65
Authoritarian
133
 Qatar
3.19
0.00
4.29
2.22
5.63
3.82
Authoritarian
=134
 Zimbabwe
3.16
0.50
2.00
4.44
5.63
3.24
Authoritarian
 Venezuela
3.16
1.67
1.79
4.44
4.38
3.53
Authoritarian
136
 Guinea
3.14
3.50
0.43
4.44
4.38
2.94
Authoritarian
137
 Belarus
3.13
0.92
2.86
3.89
5.63
2.35
Authoritarian
138
 Togo
3.10
3.17
0.79
3.33
5.00
3.24
Authoritarian
139
 Vietnam
3.08
0.00
3.21
3.89
5.63
2.65
Authoritarian
140
 Oman
3.04
0.00
3.93
2.78
4.38
4.12
Authoritarian
141
 Eswatini
3.03
0.92
2.86
2.22
5.63
3.53
Authoritarian
142
 Cuba
3.00
1.08
3.57
3.33
4.38
2.65
Authoritarian
143
 Afghanistan
2.97
2.92
1.14
4.44
2.50
3.82
Authoritarian
=144
 Kazakhstan
2.94
0.50
2.14
4.44
4.38
3.24
Authoritarian
 Russia
2.94
2.17
1.79
5.00
2.50
3.24
Authoritarian
146
 Djibouti
2.87
0.42
1.79
3.89
5.63
2.65
Authoritarian
147
 United Arab Emirates
2.76
0.00
3.93
2.22
5.00
2.65
Authoritarian
148
 Bahrain
2.71
0.83
3.21
2.78
4.38
2.35
Authoritarian
149
 Azerbaijan
2.65
0.50
2.14
3.33
3.75
3.53
Authoritarian
150
 Iran
2.45
0.00
3.21
4.44
3.13
1.47
Authoritarian
=151
 Eritrea
2.37
0.00
2.14
1.67
6.88
1.18
Authoritarian
 Laos
2.37
0.83
2.86
1.67
5.00
1.47
Authoritarian
153
 Burundi
2.33
0.00
0.43
3.89
5.00
2.35
Authoritarian
154
 Libya
2.19
1.00
0.36
1.67
5.00
2.94
Authoritarian
155
 Sudan
2.15
0.00
1.79
2.78
5.00
1.18
Authoritarian
156
 Uzbekistan
2.01
0.08
1.86
2.22
5.00
0.88
Authoritarian
157
 Guinea-Bissau
1.98
1.67
0.00
2.78
3.13
2.35
Authoritarian
158
 Yemen
1.95
0.00
0.00
3.89
5.00
0.88
Authoritarian
=159
 Saudi Arabia
1.93
0.00
2.86
2.22
3.13
1.47
Authoritarian
 Tajikistan
1.93
0.08
0.79
1.67
6.25
0.88
Authoritarian
161
 Equatorial Guinea
1.92
0.00
0.43
3.33
4.38
1.47
Authoritarian
162
 Turkmenistan
1.72
0.00
0.79
2.22
5.00
0.59
Authoritarian
163
 Chad
1.61
0.00
0.00
1.67
3.75
2.65
Authoritarian
164
 Central African Republic
1.52
2.25
0.00
1.11
1.88
2.35
Authoritarian
165
 Democratic Republic of the Congo
1.49
0.50
0.71
2.22
3.13
0.88
Authoritarian
166
 Syria
1.43
0.00
0.00
2.78
4.38
0.00
Authoritarian
167
 North Korea
1.08
0.00
2.50
1.67
1.25
0.00
Authoritarian
Rank
Country
Score
Elec­toral process
and plura­lism
Functio­ning of
govern­ment
Poli­tical
partici­pation
Poli­tical
culture
Civil
liber­ties
Regime
type
The Democratic Party House Speaker Pelosi has been so focused on the political downside/ risk of the House conducting an impeachment inquiry to where she has been opposing it, that she may not have considered  "
the political costs of not impeaching President Trump
"
                                                                           ****