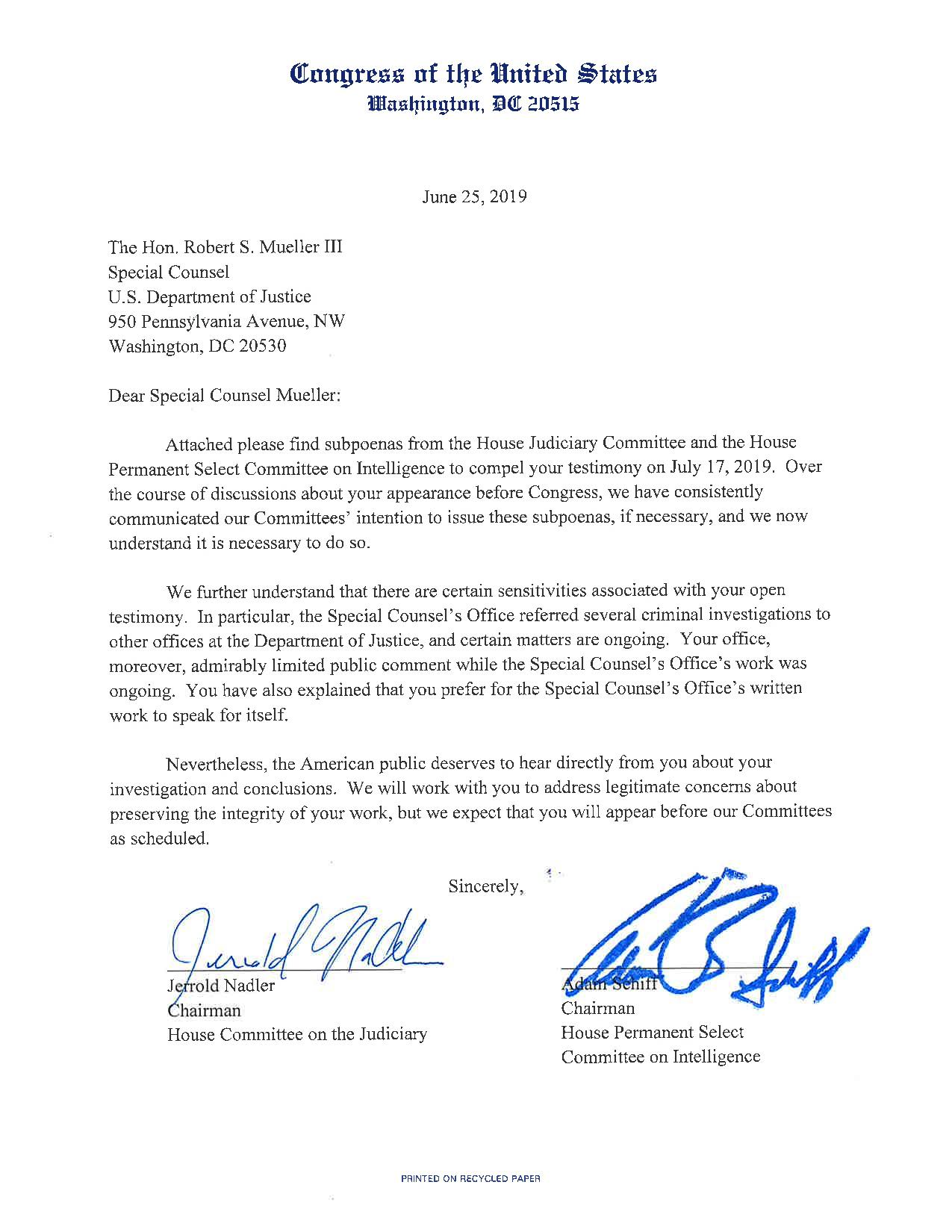 I've been an advocate for the US House commencing an impeachment inquiry against the republican President Donald Trump for his alleged crimes as enumerated in the FBI's 3/22/2019 final report, authored by its Special Counsel Robert Mueller III for its 22 months investigation of the Trump-Russia connections and the extent of Russia's attack on US elections' systems in 2016, no later than towards the end of September 2019.
Having the former FBI Director of 12 years and the current FBI Special Counsel Mueller testify before the House Judiciary Committee chaired by Rep. Jerry Nadler, on the 17th of July 2019, is a constructive initial step to educate the public as to why there should be an impeachment inquiry against President Trump. This is true even if Mr. Mueller confines his testimony to whats contained in his report.
The White House, the Attorney General William Barr, the GOP lawmakers in the US Congress along with right-wing media outlets have successfully muddied the waters as to what's in the Mueller report's findings about President Trump's wrongdoings, to where a good percentage of the population have become confused as to what's in it. Mr. Mueller could clarify all of this for the public.
The House Speaker Nancy Pelosi has been a staunch opponent of commencing an impeachment inquiry against President Trump because she considers this a divisive move that would exacerbate an already divided country. Also, there are about 26 House Democrats from Trump-leaning districts who would be vulnerable in the 2020 elections where the GOP members only need to flip 18 seats to have the House back under GOP majority rule. Thus the speaker has been insistent on having the House conduct multiple investigations into the alleged criminal activities of President Trump without the formality of initiating impeachment proceedings and to have the 2020 elections be the final voters' verdict.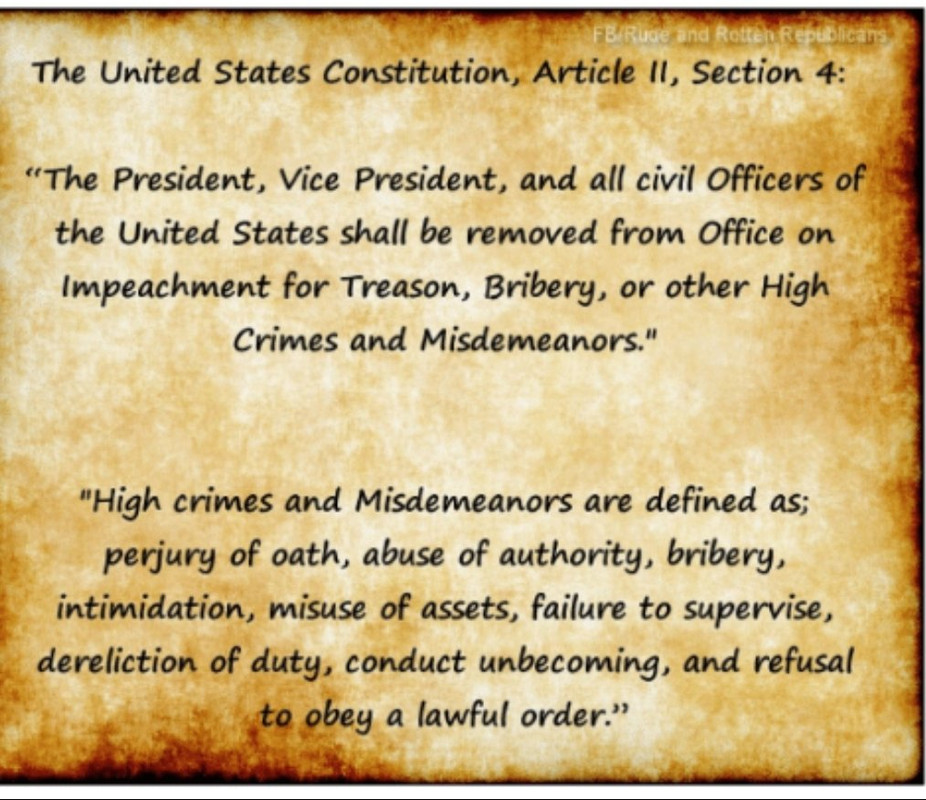 But momentum is building which may induce Speaker Pelosi to take a different tact. There are currently 6 House Committees that are conducting investigations into President Trump's criminal enterprises that he allegedly has been running out of the White House. There are over 1/2 of these committee investigators who publicly, and some privately who now favor the House initiating an impeachment inquiry. Recent polls indicate that between 67% and 76% of Democrats favor the start-up of an impeachment inquiry.
On the 4th of June 2019, about 30 resistance/ activist groups informed the speaker that they were weary of all the excuses and that that their members wanted her to initiate impeachment proceedings.
Here's their letter: (Source: 6/4/2019 Common Dreams report.)
"We write to express deep disappointment and concern over your refusal to use the full scope of your constitutional power to hold Trump accountable. We urge you to reconsider your position on this issue and immediately open an impeachment inquiry."

"Voters gave Democrats control of the House of Representatives because they wanted aggressive oversight of the Trump administration. Yet, your leadership is resulting in dangerous inaction that enables this racist and xenophobic president. Our families, friends, communities, country and planet deserve a party that chooses people over politics—and that starts with your willingness to take bold, moral leadership."

"As Speaker of the House, you have the power to ensure Congress exercises its constitutional obligation to hold this president accountable, but instead of using your power, you are giving us political excuses for why you shouldn't. Instead of leading, you and your colleagues have asked us to wait—wait for the Mueller report, wait for the unredacted Mueller report, wait for Mueller's testimony about the Mueller report, wait for more investigations, wait for bipartisan consensus,wait for impeachment to poll better, wait for the 2020 election."

"With 10 distinct episodes of obstruction of justice already clear from the Mueller report, violations of the emoluments clause happening on an almost daily basis, and Trump's administration now defying subpoenas for both documents and testimony, waiting is a privilege. But it is not a privilege available to the families separated by his deportation force or his Muslim ban, the asylum seekers languishing in Mexico, the people threatened by his embrace of white supremacy, the LGBTQ people whose rights he is taking away, the women whose bodies he is trying to control or the communities threatened by his denial of the climate crisis."

"The American people deserve a leader who's willing to bravely use power to rein in the Trump administration and defend our communities. You've stated that we are facing a constitutional crisis. But the remedy for such a constitutional crisis isn't traditional congressional oversight—particularly when confronted with a president who has nothing but contempt for such oversight and obstinately refuses to comply with legitimate congressional demands and requests. The framers placed the impeachment power in the Constitution precisely for the purpose of confronting a lawless president like Donald Trump."

"There's still a chance to turn things around. You are a powerful leader who has stood up for women's rights, cleared a path for other women to get to Congress, and brought us the ACA. Your strong leadership can help move the public narrative, not only on impeachment, but on the dangers Trump's presidency poses for all Americans. Your leadership can position the House of Representatives as the body that exposes the corruption and moral abhorrence of the Trump White House, proves that no president is above the law, and persuades most Americans that this president must be removed from office. You can help expose his defenders and enablers, including those in the Senate, as craven partisans willing to destroy our democracy and defend a criminal president in order to protect tax breaks for their billionaire benefactors and stack the federal courts to defend their white, male privilege."

"In the very near future, the Trump era will be one that evokes the question—what did you do? We urge you to use your power to lead and to stop asking us to wait."

Sincerely,

CREDO
Free Speech for People
Movimiento Cosecha
Alameda4Impeachment
By the People
Citizens Impeachment Coalition
Climate Hawks Vote
Courage Campaign
Demand Progress
Democracy for America
Democrats.com
Free Speech for People
Indivisible
IndivisibleSF
Just Foreign Policy
Justice Democrats
Mainers for Accountable Leadership
March for Truth
Million Hoodies Movement for Justice
MPower
Need To Impeach
Other98
RAICES
Revolving Door Project
Roots Action
Social Security Works
#VOTEPROCHOICE
Women's March
Working Families Party
 @Amy_Siskind tweeted following on 6/29/2019:
"As of today, 15 of the 24 Democrats on the House Judiciary Committee publicly support an impeachment inquiry. 21 are needed to refer an impeachment resolution to the House floor."
The US Constitution was written by our forefathers with the core purpose to prevent tyranny which is why they granted the sole-non-legislative power of impeachment to the US House of Representatives to oust a lawless authoritarian type leader, like President Trump.  They didn't want this country to ever be under the thumb of another king-like figure.
Until January 2021, it's only the House that's constitutionally empowered to hold President Trump accountable for all of his misdeeds. There are many of us who consider this to be a constitutionally mandated solemn duty and obligation which should be implemented without consideration as to possible political risks.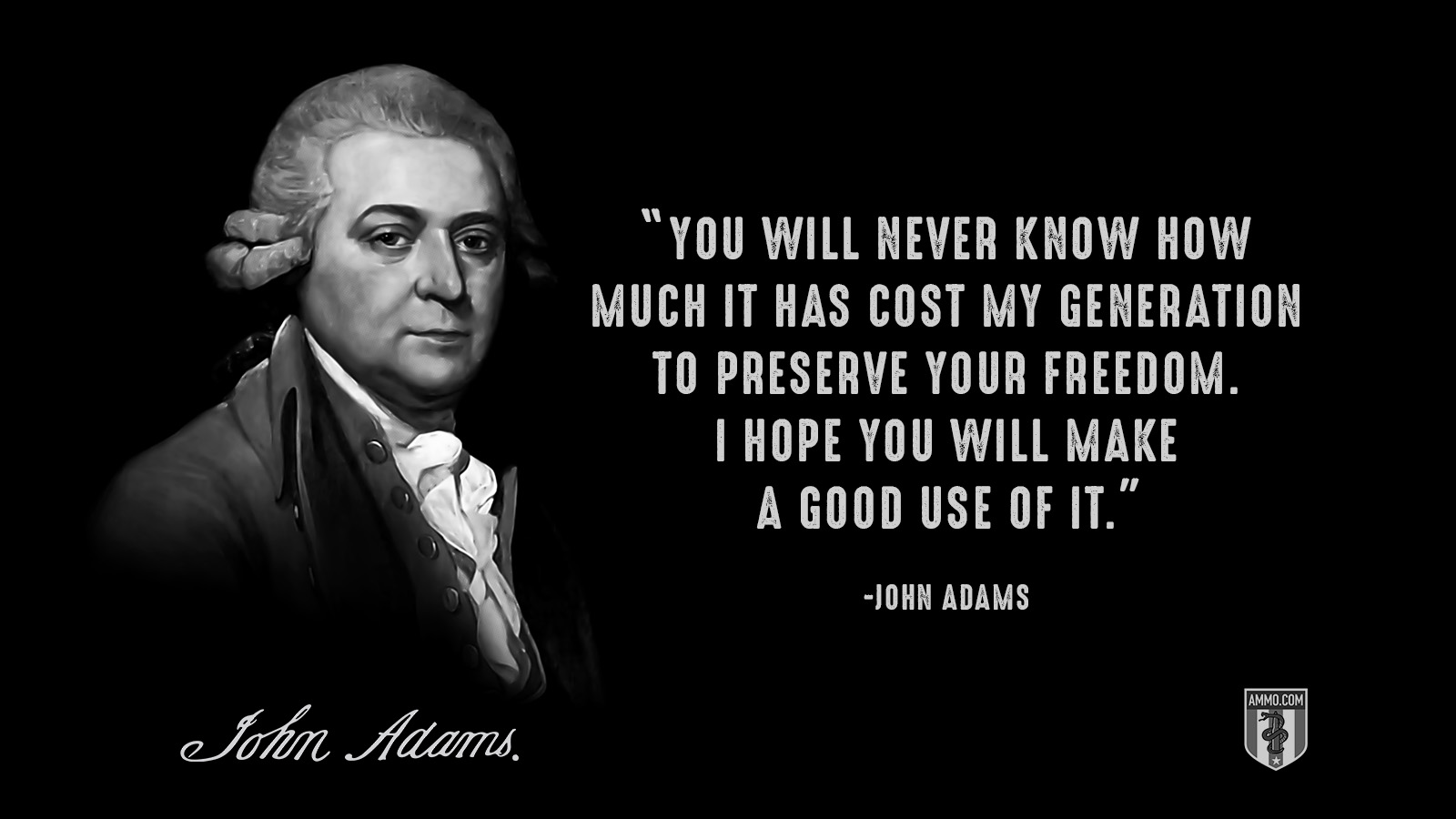 Speaker Peloci may be moved to overcome her reticence …
As per the 6/27/2019 Politico report, "Most House impeachment inquiry backers are Pelosi's investigators" ("Nearly half of the Democrats on the 6 investigative committees are publicly ready to pull the trigger.")
Here are excerpts from the write-up by Kyle Cheney and Andrew Desiderio:
"Speaker Nancy Pelosi has a ready-made reply when pressed on impeaching President Donald Trump: Democrats have tasked 6 powerful committees with investigating Trump's conduct, and they'll "follow the facts" to chart a course for the House."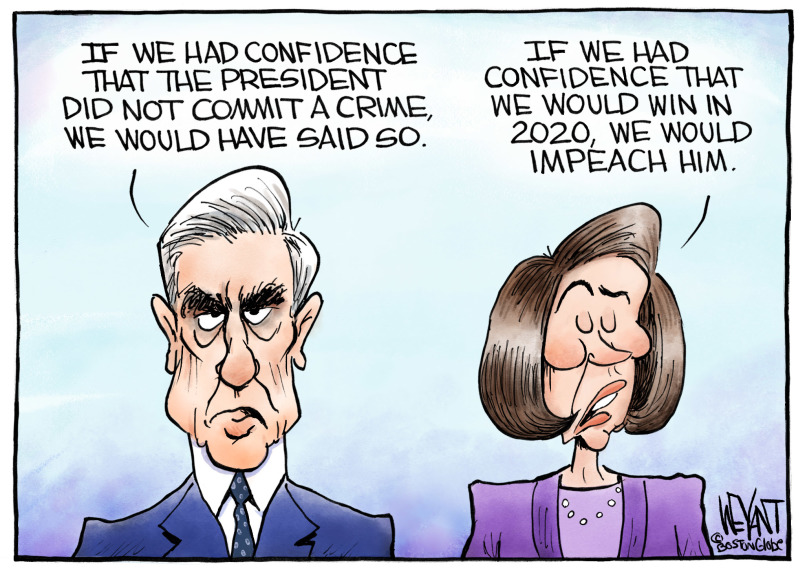 "But a POLITICO review of those 6 committees reveals that the members of their members are significantly more inclined to back impeachment than the rest of the House."
"The panels in Pelosi's talking points are the Intelligence, Judiciary, Oversight, Foreign Affairs, Financial Services and Ways and Means committees. Each has been charged with investigating an aspect of Trump's finances, personal conduct, foreign relationships and business ties. As impeachment fervor has raged among progressives across the country, Pelosi has consistently referenced the 6 committees and urged patience."
She expressed similar sentiments a month earlier: "We have 6 committees, so many members so experienced in terms of the law and our Constitution, chairmen who are excellent — we'll take our lead from them," Pelosi said at a May event in Massachusetts.
"Yet of the 114 Democrats who sit on the committees, almost half — 50 — publicly support launching a formal impeachment inquiry, with several others privately considering joining them in the coming days or weeks.
"These members make up the bulk of the more than 80 House Democrats who have endorsed impeachment proceedings. And as those numbers grow, so too might the pressure on Pelosi to change course."
"Democratic lawmakers and aides say it's no surprise that the committees leading the Trump investigations are the most receptive to calls for impeachment proceedings — they're the ones in the trenches with the White House and most familiar with Trump's stonewalling."
"Most have seen enough to recognize that there is robust evidence of high crimes and misdemeanors," said Rep. Jamie Raskin (D-Md.), a member of the Judiciary and Oversight committees."
"The group of Democrats favoring impeachment proceedings is surprisingly ideologically diverse. It includes some of the most progressive members of the House Democratic caucus — Reps. Alexandria Ocasio-Cortez (D-N.Y.) and Rashida Tlaib (D-Mich.) — and lawmakers who have been designated by their own party as five of the most vulnerable in 2020: Reps. Katie Porter (D-Calif.), Tom Malinowski (D-N.J.), Debbie Mucarsel-Powell (D-Fla.), Sean Casten (D-Ill.), and Harley Rouda (D-Calif.)."
"Yet one Democratic lawmaker, who spoke on the condition of anonymity, noted that the committee chairs themselves are susceptible to pressure from their members, which means the growing ranks of those favoring an impeachment inquiry could change the equation. Additionally, pro-impeachment Democrats hope Mueller's July 17 testimony might open up the floodgates."
"Rouda, who announced his decision on pursuing impeachment to POLITICO on Thursday, said it was "not difficult at all." The freshman Democrat, who represents a historically Republican district, had set a deadline of the end of June for the Trump administration to comply with all congressional oversight demands and subpoenas."
"For me, it was eyes watering up, a solemn moment. For me, the interpretation of the Constitution should not be driven by who's in office or polling or political winds," Rouda said in an interview. "I'm disappointed that there are members here who interpret the Constitution differently based on who's in office."
June 10th House Judiciary hearing…
"There was an earlier public hearing which didn't garner the attention it deserved because all the TV media outlets were sidelined by another breaking story."
See: June 10, 2019 Hearings Were A Tepid Start Towards Holding A President Accountable For His Crimes
Why Mr. Mueller's testimony on the 17th of July is crucial…
On June 27, 2019, Mimi Rocah, former US assistant attorney and a NBC/MSNBC legal analyst, penned for NBC News, the following report on the importance of Mr. Mueller agreeing to testify, "Mimi Rocah Robert Mueller's congressional testimony matters. Here's why." ("Democrats out for blood need to understand that Mueller isn't going to argue for impeachment, or anything close to that. But he doesn't have to.")
Excerpts:
"Former special counsel Robert Mueller is finally scheduled to testify before Congress on July 17. According to President Donald Trump's attorney Jay Sekulow, the administration expects "that his testimony will be his report." And, Rudy Giuliani, another of the president's lawyers, downplayed its significance even further, stating "Who cares?"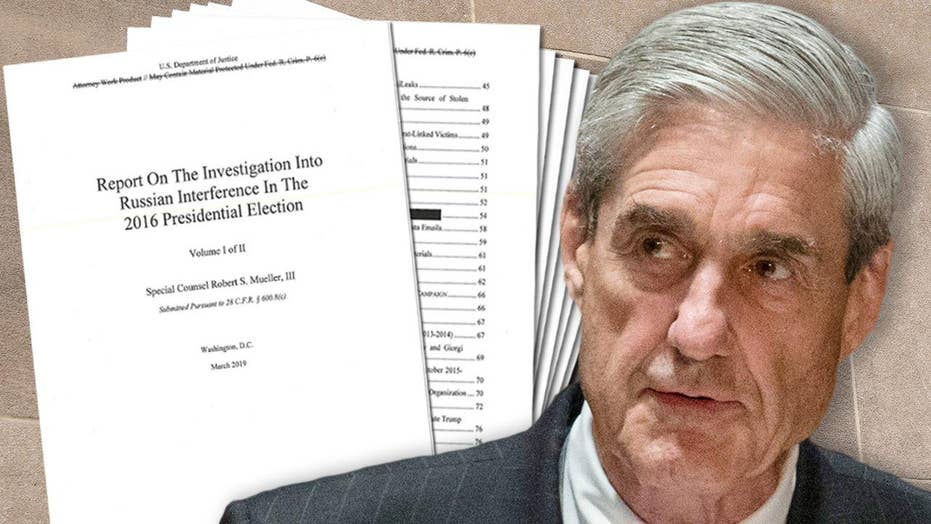 "But, Mueller's testimony remains important for one very simple reason: The facts and evidence that he has already unearthed and laid out in his nearly 400-page report paint an incredibly damning picture of the Trump campaign and, indeed, the president himself. Mueller's report details the unethical cooperation with a foreign power attempted by Trump's campaign and the criminal obstruction efforts of Trump. And those who read the report should, if truly evaluating the facts fairly and clearly, come to the conclusion that Trump's unfit to remain president."
"In other words, there's value in Congress illuminating through Mueller these already-known facts — particularly because Attorney General William Barr intervened with his own misleading summary of the report before it was released. Barr's actions facilitated the false narrative of "no collusion" and "no obstruction" that persists to this day. Focusing the public on some of the most significant conduct outlined in the report should help America better understand the extent of Trump's corruption and obstruction."
Link to article: Robert Mueller's congressional testimony matters. Here's why.
This blog was last updated on June 29, 2019.