Below are lists of just some of the republican President Donald Trump's unprecedented numerous misdeeds. "We the People" have been witnessing our US democracy being burnt to the ground by an authoritarian type leader and his GOP toadies. While our US norms, rules, humanity are being shattered where the 'rule of law' means nothing, the US House Democrats led by the Speaker Nancy Pelosi have been refusing to use the most immediate effective tool to mitigate the damage being done, granted it by the US Constitution, which is the power to initiate an impeachment inquiry.
Our founders wrote the US Constitution with the core purpose to prevent tyranny. They had anticipated the future possibility of a would-be authoritarian type leader like President Trump, and so they gifted this country with the tool of impeachment to bolster our ability to save this democracy and to stand up for the "rule of law."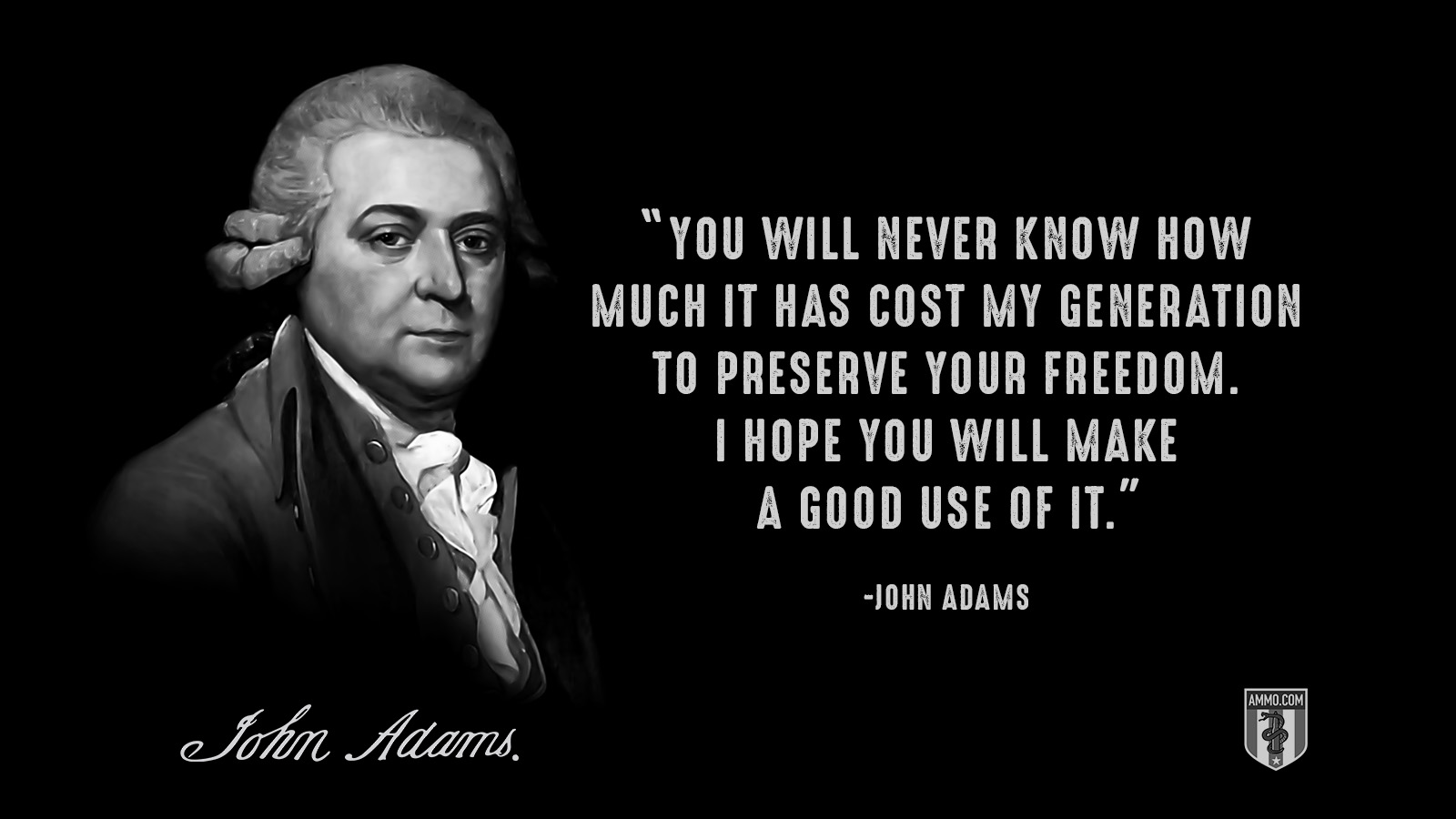 The power to conduct an impeachment inquiry is the only non-legislative tool that's been granted to the US House of Representatives by the US Constitution: Article I, Section 2 gives the House of Representatives the "sole power over the impeachment" process. Article I, Section 3 gives the Senate the "sole power to conduct a trial regarding all impeachments.
See: Impeachment Can Restore American People's Faith/ Trust In 'Rule of Law' and US Government
The biggest mistake Democrats can make, is to make decisions on the premise that President Trump is likely to lose his reelection bid in 2020. The opposite should form the foundation of  the Democrats' future thinking, If President Trump were to win his reelection bid, what would the House Democrats wish they had done differently?
If President Trump wins reelection, the 5 year "Statute of Limitations" kicks in where he'll probably won't ever have to face federal criminal charges for the crimes he's alleged to have committed as per the FBI's 3/22/2019 final report regarding its 22 months long Trump-Russia probe, led by the Special Counsel Robert Mueller III. No, the Statute of Limitations is not likely to be tolled/ temporarily stopped  in the criminal courts.
President Trump is not likely to win the popular vote in 2020, but he can still win the electoral college vote which his campaign team members are hard at work to accomplish.
See Hill report: Trump's 2020 Electoral College math: Searching for 10 votes
See Washington Post report: If the latest polls are right, Trump is favored to win reelection
See Newsweek report: Trump, Biden Nearly Tied for 2020 Presidential Election Support …
This is the reality that Speaker Pelosi has to face which is that her inaction/ playing defensively may end up costing her what she fears most, the loss of the Democratic majority in the US House of Representatives.  It's time for the House to start playing with a more offensive strategy which means, her giving the okay for the US House to commence an impeachment inquiry.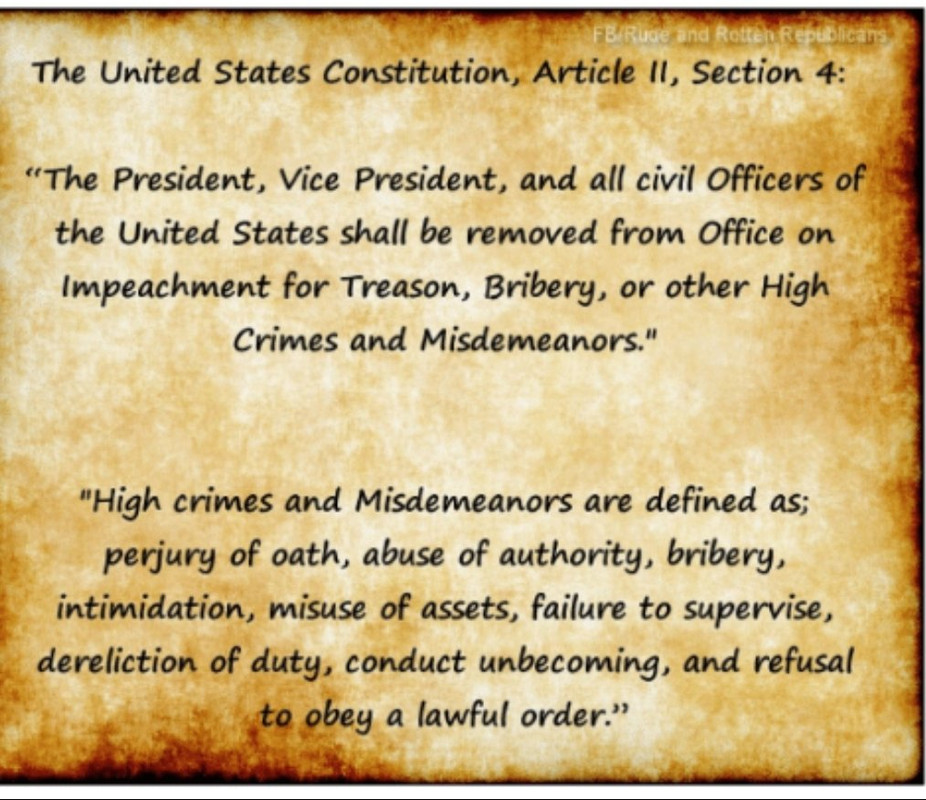 I'm at the point where I'm asking what more does President Trump have to do to burn down our us democracy, to where the House would finally utilize its most effective tool granted it by the US Constitution which is to commence the impeachment inquiry?
Here's a list of just some of President Trump's transgressions within the last 6 months...
1.) In June 2019, the US was within minutes of using US military personnel and equipment to strike Iran but President Trump pulled back at the last minute.
2.) President Trump threatened our neighbor Mexico with additional tariffs if its leaders did not figure out a way to help Central American refugees seeking legal asylum  at US SW border on the Mexican side.
3.) President Trump threatened China with additional tariffs if its officials were not present to restart US-China trade negotiations at 2019 G20 Summit of world leaders in Osaka, Japan.
4.) President Trump ordered roundup of 1000s of undocumented US residents which would have resulted in the breaking up of so many families, but he postponed implementing this order by making legislative demands of the US Congress.
5.) President Trump has triangulated the judicial branch of the US government by appointing his lackey to head the (DOJ) Department of Justice, the Attorney General William Barr who has been very accommodating to his boss, the president, at the expense of honoring his duty to protect the 'rule of law' for the American peoples.
6.) President Trump has refused to hold Saudi Arabia's Crown Prince Mohammed bin Salman (MBS) accountable for having ordered the dismemberment murder of a US resident and the esteemed Washington Post journalist, Jamal Khashoggi at a Saudi embassy in Turkey. The president prefers to believe the Saudi prince instead of the intelligence data compiled by our IS intelligence community agencies.
7.) President Trump has ordered all who have been working for him not to cooperate in any way by either delivering requested documents or by testifying when demanded by the various US House oversight committees.
8.) President Trump has announced his plan to ignore the Supreme Court justices' decision issued on July 2, 2019, blocking the citizen question from being added to the 2020 census forms. The government had maintained  before the courts that it had to finalize the forms by June 30. A day later, on 7/3/2019, President Trump tweeted that "News Reports" noting the administration's concession of defeat were "FAKE." "We are absolutely moving forward," Trump wrote, "as we must, because of the importance of the answer to this question."
9.) Security was breached by a Chinese woman at president's Mar-a-Lago resort. As per a 4/2/2019 AP report, "Chinese Woman Charged With Illegally Entering Mar-a-Lago Club During President Trump's Florida Visit" by Terry Spencer, "A woman carrying 2 Chinese passports and a device containing computer malware lied to Secret Service agents and briefly gained admission to President Donald Trump's Mar-a-Lago club over the weekend during his Florida visit, federal prosecutors allege in court documents."
10.) President Trump has ordered/ sanctioned the separation of 1000s of children from Central American refugee family members, seeking legal asylum at US SW border where the children are placed in cramped areas, behind bars, that can be descibed as torture facilities.
See: A China Doll Came To Check Out Mar-a-Lago With A Thumb Drive That Contained Malware
Here's the rest of the story…
On January 23, 2019, Brian Klaas of the Washington Post penned the following report, "For two years, Trump has been undermining American democracy. Here's a damage report."
Excerpts:
"Yet Trump has done immeasurable damage to U.S. democracy. That damage can be broken down into three categories: damage to institutions; damage to norms; and normalization of authoritarian tactics within the Republican Party."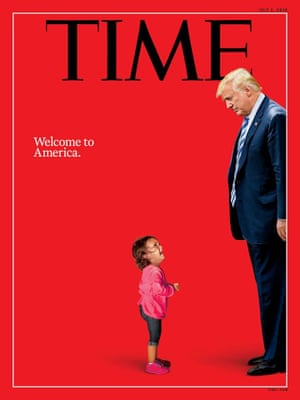 "First, Trump has chipped away at the institutional pillars of democracy. On a near-daily basis, Trump tries to undercut rule of law to advance political goals or to save his own skin. He's called for the jailing of political opponents while pardoning political allies. He has fired investigators because there was an investigation into him. He forced an attorney general out because he wouldn't sabotage an independent investigation. All these actions implicitly undermine the rule of law — the ultimate basis of any democracy."
"Trump has also relentlessly attacked the free press, another pillar that allows democracies to stand above authoritarian regimes. He has echoed the worst dictators in history, calling journalists the "enemy of the people." Trump defended Saudi Arabia's government after it murdered Jamal Khashoggi, then went on to endorse beating up journalists. Days later, a die-hard MAGA disciple sent pipe bombs to Trump's favorite media targets. All presidents loathe the press; Trump is the first who has publicly condoned acts of violence against journalists."
"Trump has even tried to undercut the integrity of elections, both by spreading lies about voter fraud to sow doubt in the system itself and by doing nothing to deter foreign attacks aimed at disrupting U.S. elections."
"Second, Trump has taken a buzz saw to democratic norms, the soft guardrails of democracy. Democratic norms — the unwritten guidelines of political behavior — give meaning to democratic institutions. Without the norms, the institutions might as well just be ink on parchment. Trump has violated countless ethics norms while simultaneously introducing a level of nepotism and cronyism more befitting of Uzbekistan than the United States. It's hard to decide which screams "banana republic" more: the president's unqualified daughter helping to pick the next World Bank president, or putting Eric Trump's wedding planner in charge of all federal housing in New York and NJ?"
"Third, and most important, Trump has injected authoritarianism into the bloodstream of the Republican Party. Polls have shown that a majority of Republicans agree that the press is an "enemy of the people" rather than "an important part of democracy." Less than half of Republicans now have a favorable view of the FBI, a drop of 16 percentage points since Trump took office. And 74% of Republicans wrongly believe Trump's lies that voter fraud is widespread, rather than the truth. Even when Trump leaves office, those destructive views will linger."
The editor Jeffrey Goldberg of The Atlantic has published a compilation of the republican President Donald Trump's 50 most troublesome incidents/ behaviors while living in the White House, " 50 Moments That Define the Presidency"
Here's a sample:
Children are taken from their parents and incarcerated By Ashley Fetters …To separate children from their parents is an offense against nature and civilized society. Read More
2. "Very fine people on both sides"By Adam Serwer
Trump's response to Charlottesville reveals the core of his philosophy. Read More
3. Putin and Trump talk without chaperones By Franklin Foer
What did Donald Trump say to Vladimir Putin when no one else could hear them? Read More
On July 5, 2019, Ryan Grim for the Washington Post penned the following report, "Haunted by the Reagan era"
Excerpts:
"Past defeats still scare older Democratic leaders — but not the younger generation."
"The new insurgent class of Democrats put the fight in sharp moral terms. "A vote for Mitch McConnell's border bill is a vote to keep kids in cages and terrorize immigrant communities," said Rep. Ilhan Omar (Minn.). "If you see the Senate bill as an option, then you don't believe in basic human rights," declared Rep. Rashida Tlaib (Mich.). "Hell no. That's an abdication of power," said Rep. Alexandria Ocasio-Cortez (N.Y.)."
Frustration with the refusal to stand up for principle is boiling over among younger Democrats. On issue after issue — impeachment, Medicare-for-all, a $15 minimum wage, free public college, a Green New Deal — the answer from House Speaker Nancy Pelosi and other Democratic leaders is consistent: Now isn't the time; the country isn't ready. Push too fast or too far, and there'll be a backlash.
For newer members of the party's caucus, the older generation's fear of a backlash is befuddling. "Leadership is driven by fear. They seem to be unable to lead," said Corbin Trent, a spokesman for Ocasio-Cortez and and a co-founder of Justice Democrats, the insurgent political organization that powered her rise, while also backing Omar and Tlaib. "I'm not sure what caused it."
The answer, in short: the Gipper (Reagan era).
Link to article: Haunted by the Reagan era
This post was updated on 7/8/2019.