@Amy_Siskind tweeted the following on 7/10/2019:
Keep calling Congress and demanding impeachment/(election security). We are being heard. Do not let down!


202-225-3121


The republican President Donald Trump and his US Senate sidekick/ Majority Leader Mitch McConnell have managed to block any and all bipartisan crafted bills designed to safeguard the 2020 elections from the next Russian attack as predicted in the FBI's 3/22/2019 final report regarding its 22 months long Trump-Russia probe led by the Special Counsel Robert Mueller III who was the former FBI director for 12 years, appointed by the republican President George W. Bush.
There's only one good reason to block legislation like the SAFE Act passed by the House in June 2019 as an election security measure that would require voting systems to use backup paper ballots in federal contests, while also mandating improvements to the higher-tech side of the polls. It also provided for monies to be granted to states to help with these updates. It appears that the Republican Party is dependent on Russian assistance along with extreme gerrymandered states that favor GOP candidates, voter ID laws designed to limit Democratic Party likely voters from having access to the ballot boxes and any other gimmick, they can think of to win in 2020.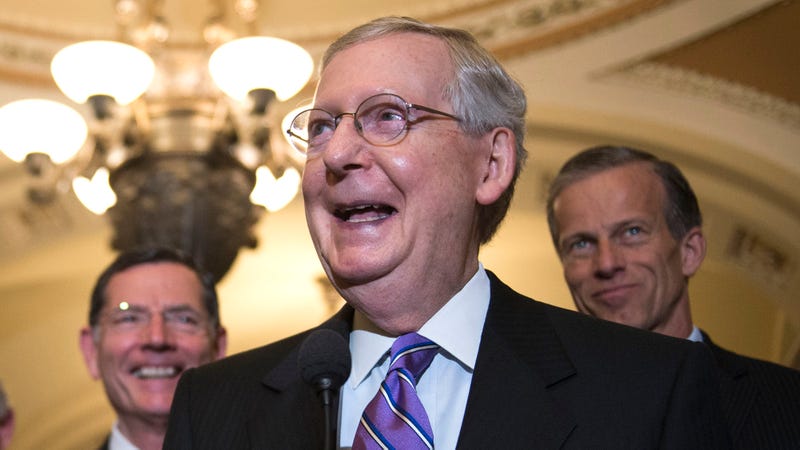 It's good news that the Senate Majority Leader Mitch McConnell from the very red State of Kentucky is being challenged by a Democratic Party opponent in his 2020 bid for reelection by the retired Marine Lt. Col. Amy McGrath.
She previously ran for a US Congressional seat in the 2018 elections but she lost to a popular GOP candidate Andy Barr in a very red state where she lost by only 3 points, 10,000 votes.
Here's the rest of the story…
On June 10, 2019, Jonathan Chait of NY Magazine penned the following analysis, "McConnell Is Blocking Any Plan to Prevent a Russian Election Attack in 2020″
Excerpts:
"The House Judiciary Committee held hearings today on the Mueller report and its devastating findings of the Trump campaign efforts to collude with Russia, and Trump's obstruction of justice thereof. The Republican message, articulated by ranking member Doug Collins, is that this is all in the distant past — the Mueller report came out in early spring; it's already late spring — and we should focus on the future. "We're not bringing Russians front and center," he complained. "If we were attacked, then the priorities should be to go on the battlefields and not to the sideshow."
"Funny thing about that: There actually are a lot of bills to safeguard the 2020 elections from the next Russian attack. Mitch McConnell is blocking all of them."
The New York Times reported a few days ago that McConnell is refusing to bring to a vote any bill to safeguard the elections from foreign attack. There's a Democratic bill to provide election funding to state and local governments. There's a bipartisan Senate bill to "codify cyberinformation-sharing initiatives between federal intelligence services and state election officials, speed up the granting of security clearances to state officials, and provide federal incentives for states to adopt paper ballots." McConnell won't allow any of them to come to a vote."
"The threat from Russian election interference is actually quite severe. Russian intelligence breached at least one Florida county computer system and planted malware in a manufacturer of vote-tabulating machines, according to the Mueller report. While the probability that Russian hackers could actually change the outcome of the next election is low, the consequences would be extraordinarily high — especially if they do so by actual vote-rigging rather than mere information warfare."
"The Mueller report shows in detail that Trump and almost everybody working for him welcomed Russian help, legal or otherwise. The reason the government isn't doing more to protect our democracy from the next attack is that the people who cooperated with the last attack don't want
See:
Trump Laughs About Russia Interfering In US 2020 Elections/ Rex Tillerson Is Telling All
Trump States, It's Okay To Take Information From Foreign Governments To Win Elections
Election Security Issues Should Be Topic Covered By US House Oversight Committees
Note To Democrats: It Wasn't Just Issues That Helped Dems Win In 2018/ Try Black Voter Turnout
There isn't a Democrat alive who wouldn't want to see the backside of the Republican Party Senate Majority Leader Mitch McConnell from the State of Kentucky, as he loses his bid for reelection in November 2020 by the Democratic Party candidate, retired Marine Lt. Col. Amy McGrath who was a fighter pilot.
The republican President Donald Trump won the State of Kentucky in 2016 by almost 29 point margin. This is a red state which means the majority of its folks are reliable in the Republican Party camp.
Here's the rest of the story…
On July 9, 2019, Jennifer Steinhauer of New York Times penned the following report, "Amy McGrath Opens Campaign to Oust Mitch McConnell in 2020"
Excerpts:
"Amy McGrath, a retired Marine lieutenant colonel and combat pilot whose star power in the Democratic Party in 2018 failed to capture her a House seat in Kentucky, announced Tuesday that she would seek to challenge Senator Mitch McConnell, the Republican majority leader, in 2020."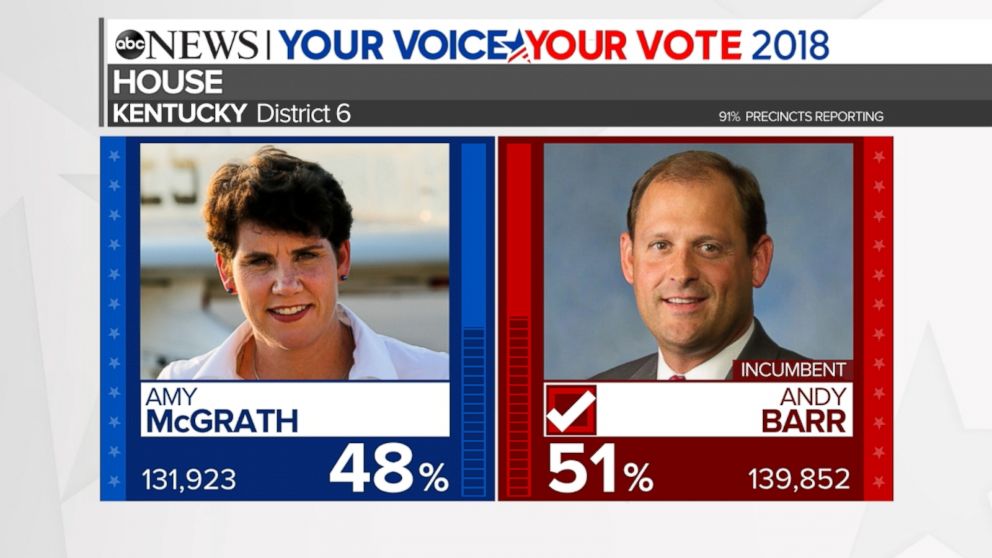 "Ms. McGrath, 44, made her intentions known with a dark videodenouncing Mr. McConnell, 77, who was first elected to the Senate in 1984 and has served as the central ballast for President Trump in Washington."
"Everything that's wrong in Washington had to start someplace," Ms. McGrath said in the video. "It started with this man who was elected a lifetime ago, and who has, bit by bit, year by year, turned Washington into something we all despise."
I'm running to replace Mitch McConnell in the U.S. Senate. Everything that's wrong with Washington had to start somewhere—it started with him. With your help, we can defeat Mitch and defend democracy. Join us: http://www.AmyMcGrath.com
"She also reprised a story she used in her 2018 campaign against Representative Andy Barr, recounting that as a young woman she wrote to Mr. McConnell "telling him I wanted to fly fighter jets in combat, to fight for my country, and that women should be able to do that," and noting that he never wrote back."
"The same reasons I decided to run in 2018 are still there," Ms. McGrath said in an interview Tuesday afternoon. "My childhood dream was never to be a politician," she said, but she and her husband "kind of looked at each other said we need better leaders in this country."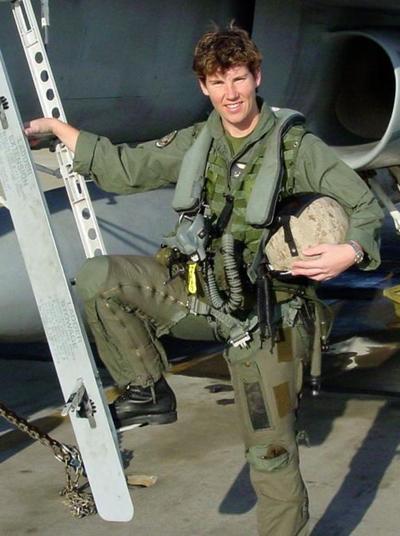 "Mr. McConnell is in some ways as loathed by Democrats as Mr. Trump. And he has arguably been more effective,  maintaining a stronghold over the nation's judiciary and largely refusing to cooperate with Democrats on major legislation."
"In light of that, Ms. McGrath has adopted an unusual strategy for a Democrat: She is blaming Mr. McConnell for blocking legislation and cultural changes in Washington sought by Mr. Trump."
"Kentuckians voted for Donald Trump because they wanted to drain the swamp and lower prescription drug prices," she said. "A lot of what has stood in the way of what Donald Trump promised is Senator McConnell."