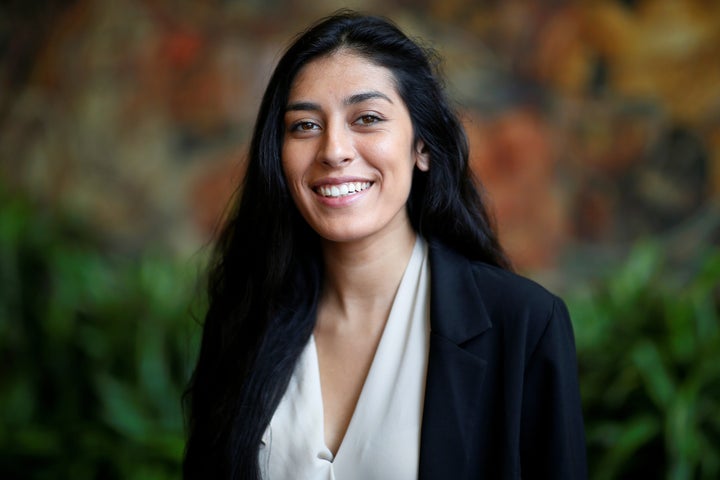 Within the week of July 6, 2019, tensions erupted between the elder, more politically savvy and experienced US House Democratic Party leadership members and 4 freshmen members who tend to lean towards being more progressive, morally righteous and idealistic in their thinking. Some of these younger congressional members belong to a "Justice Democrats" group, headed by Alexandra Rojas, the group's executive director. She has said, ""We want to focus on building this new generation of leadership that actually champions solutions that match the scale, scope and urgency of the crisis we're facing," 
Ms. Rojas continued, "It's "hypocritical for Pelosi to make a plea for unity while catering to the views of centrist Democrats over progressives, particularly while refusing to bring forward articles of impeachment against Trump."
The freshman, Rep. Alexandra Ocasio-Cortez (AOC) has quipped, "I think we became the party of hemming and hawing and trying to be all things to everybody."
It would be an understatement to state that there's a generational divide between these two sides, and that frustrations have been boiling over, but still, it behooves both sides to figure out how to present a united front in preparation of the 2020 November US elections.
It's also important for the House Democratic Party leadership to not repeat the mistake of the Reagan era (1980-1987) where they were caught unawares of the political tides becoming more conservative. Today, the opposite is true. The younger population is quickly becoming the largest segment of Democratic Party voters and they tend to be more progressive in their thinking. These are the followers of the Freshmen House progressive lawmakers.
Here is the rest of the story…
On May 29, 2019, Catherine Kim of VOX penned the following report, "Younger generations cast more votes than baby boomers and older adults in 2018.
Excerpts:
"Millennial turnout nearly doubled from 2014 to 2018."
"Voters ages 18 to 53, including millennials, Generation X, and young voters, cast more votes than baby boomers and older generations amid a modern record high turnout in the 2018 midterm elections, according to a new Pew Research Center analysis."
"Voters younger than 53 accounted for a narrow majority of the total voter turnout by casting 62.2 million votes, while the older generations cast 60.1 million votes, the research said."
"This pattern is a repeat of the 2016 election, where 69.6 million of the votes were cast by the younger generation and 67.9 million came from boomers and older adults. The shift is partially due to older generations are aging and dying, making millennials and Generation X a bigger share of the electorate."
"Higher turnout rate also accounted for the increase. While the number of eligible millennials and Generation X voters grew by 2.5 million, the 2 generations together cast 21.9 million more votes than in 2014. Millennials especially saw their voter turnout rate roughly double from 22 percent in 2014 to 42 percent."
"2018 also marked the first time more than half — 55 percent — of Generation X voters showed up to midterm elections."
"2018 was also the first time that members of Generation Z, who were born after 1996, was of age to vote in a midterm election. 30 percent of eligible voters between 18 to 21 cast 4.5 million votes."
"This generation is just reaching the legal voting age — members only accounted for about 4 percent of the votes in 2018 — which is why their impact will likely be more significant during the 2020 presidential election, when they'll make up about 10 percent of all eligible voters."
As per November 8, 2018 Real Clear Politics report, "Midterms Saw Historic Turnout by Young Voters" by John Della Volpe:"
Excerpts:
"According to CIRCLEat the Tufts University Tisch College, approximately 31 percent of youth (ages 18-29) turned out to vote in the 2018 midterms, an extraordinary increase over the CIRCLE estimate in 2014 and the highest rate of turnout in at least 25 years.  In 2014, IOP estimates that approximately 10.8 million young Americans voted (Democrats preferred, 54 percent-43 percent), compared to 14.7 million in 2018 (Democrats preferred, 67 percent-32 percent). The actual number of Republican votes cast by those under age 30 remained stable from 2014 to 2018, while nearly all of the nearly 4 million increase in turnout came from those supporting Democrats."
"Voters under 30 (estimated share of 13 percent of electorate) were credited by NBC Newsanalysts as one of the key groups that led to a Democratic takeover of the House, along with African-Americans (estimated share of 11  percent), Hispanic/Latino Americans (share 11 percent), and those with no religious preference (17 percent).  Exit polls have indicated that voters under 30 preferred Democrats by a +31-percentage point margin, tracking closely with our final IOP poll conducted after the Brett Kavanaugh hearings that indicated a Democratic preference of +34.  For example, if the proportion of young voters on Tuesday mirrored traditional midterm youth turnout, districts such as TX-32 (incumbent House Rules Chairman Pete Sessions lost by six percentage points) and GA-06 (Newt Gingrich's former seat, won with 2,145-vote margin by Democrat Lucy McBath) would likely not have flipped from Republican to Democratic control."
"According to analysis of exit polls, young voters also played a critical role in Democrats winning the Senate seat in Nevada, and made the Texas Senate race more competitive than polls predicted (the RCP average for Ted Cruz was +6.8; Cruz was winning by 2.62 points with 97 percent of ballots counted). Exceeding the national youth margin for Democrats (from +31 to +37, likely because of young Hispanic voters) propelled Jacky Rosen to victory in Nevada over incumbent Dean Heller. More detailed reporting on the impact of young voters in key races and the difference in the electorate between voters over and under the age of 45 follows:"

"In Nevada, where estimated youth turnout was 19 percent, Rosen bested Heller by +37, 67 percent to 30 percent; and among those between 30 and 44, the margin was  +23, 60 percent to 37 percent; Heller won the over 45 vote by +13;"
"In Texas, voters under 30 preferred Beto O'Rourke to Cruz, 71 percent to 29 percent (+42), and among those between 30 and 44, the margin was cut to only +4, 51 percent to 47 percent; Cruz won the over 45 vote by +16.  Compared to the national electorate, O'Rourke overperformed with voters under 30, but underperformed with those between 30 and 39.  If his margin of support among 30- to 39-year-olds better reflected the national electorate, he would have won the election. Estimates are that he would have needed a margin of 20 points or less with voters in their 30s;"
"In Florida, voters under 30 preferred Andrew Gillum to Ron DeSantis, 62 percent to 36 percent (+26), and among those between 30 and 44, it was 61 percent to 33 (+28) percent for Gillum; DeSantis won the over 45 vote by +9;"
"In the Georgia race for governor, Brian Kemp led with both men and women (+6 for men and +1 for women); however, among voters under 30, Stacy Abrams led by +27, by +16 among 30-to-44-year-olds, and lost those over 45 by +19."
"While we will not have a final tally of votes cast for several weeks,Edison Research has estimated as many as 113 million people may have voted, and the United States Election Project has estimated a national turnout of 111.5 million, which makes this the first midterm election that will surpass the 100 million vote mark. The Election Project projects a national turnout rate of 47.3 percent, which equals the 1970 rate and trails the modern record of 48.7 percent from 1966.  We are confident that the increased turnout rate among young Americans under 30 matched, and likely surpassed, older age groups — and will set modern records once tallies are finalized."
"A generation that has consistently told us in polling that they have more fear than hope about the future seem prepared to further engage in politics and policy (look for a more progressive domestic agenda and heightened demand for gun violence prevention legislation).  We fully expect that they will play a significant role in shaping our country's future through their commitment to service in politics."
See headlines about youth vote increase: youth voter turnout 2018