It's become obvious that the formidable House Speaker Nancy Pelosi has singled out for censure, 4 social media savvy, progressive House Freshmen who manage to garner lots of media attention. They are Reps. Ilhan Omar, Ayanna Pressley, Rashida Tlaid and (AOC)Alexandria Ocasio-Cortez.
It's because these exuberant, energetic, morally motivated lawmakers, called the Squad, represent the younger generation of movers and shakers. They have this habit of challenging the thinking of the older House Democratic leadership team.
While the Squad can learn a lot from their elders regarding political realities, the elder Democrats need to take time to really listen to their younger progressive members. They literally represent the future success of the Democratic Party.
The Squad has a huge following of younger voters…
As per a 5/29/2019 VOX report "Younger generations cast more votes than baby boomers and older adults in 2018″ by Catherine Kim, "Millennial turnout nearly doubled from 2014 to 2018."
"Voters ages 18 to 53, including millennials, Generation X, and young voters, cast more votes than baby boomers and older generations amid a modern record high turnout in the 2018 midterm elections, according to a new Pew Research Center analysis."
A recent New York Times article asserts that in 2018, registered Democratic voters who were baby boomers and older still surpassed younger generation in turn-out.
Link: nytimes.com/Huge Turnout Is Expected in 2020. So Which Party Would Benefit?…
According to a 2019 Statista report, about 65% of Twitter users are under 50 years old. This explains why the twitter feed doesn't reflect the thinking of the elderly House democratic Party leadership team.
The Squad has been a thorn in House Speaker's side on 3 major issues…
They've challenged her on the Impeachment Inquiry; the July 2019 border bill for billions of dollars intended to provide funds to improve treatment conditions for Central American refugee families seeking legal asylum in the USA, at the SW border: and the drafting of a prescription bill designed to decrease consumer pricing.
See: nytimes.com/  House Passes Senate Border Bill in Striking Defeat for Pelosi
See: What's Speaker Pelosi Up To With Crafting Pharma-Friendly Drug Pricing Bill In Secret
1.) The Squad favors Impeachment inquiry/ Investigation but Speaker Pelosi doesn't…
The Democratic Party base of voters by 67-76% margins favor the House initiating an impeachment inquiry/ investigation against the republican President Donald Trump for his criminal activities and abuse of power behaviors as detailed in the FBI's final report regarding its Trump-Russia probe, led by Special Counsel Robert Mueller III for 22 months.
According to a 6/19/2019 Politico report by Quint Forgey, more than two-thirds of Democratic voters believe Congress should launch impeachment proceedings against President Donald Trump, a POLITICO/Morning Consult poll found."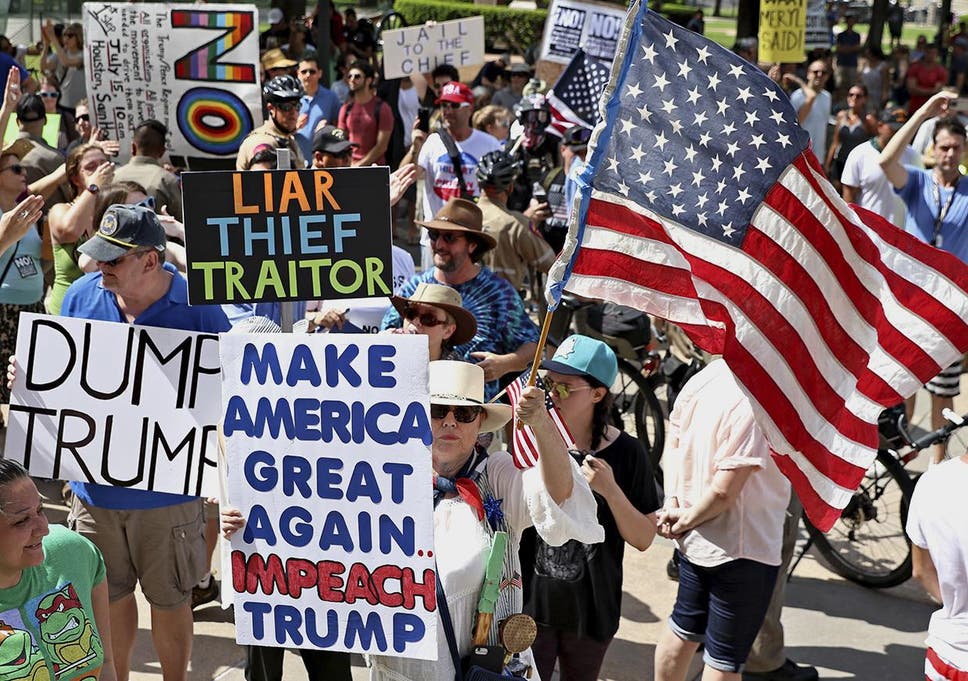 "Sixty-seven percent of self-identified Democratic respondents said lawmakers should begin impeachment proceedings, the first step toward removing a president from office, according to the poll. Here's survey."
As per 6/2/2019 CNN report by Jennifer Agiesta, "The shift on impeachment stems mostly from a rebound in support for it among Democrats — 76% favor it currently, up from 69% in April."  READ: The poll results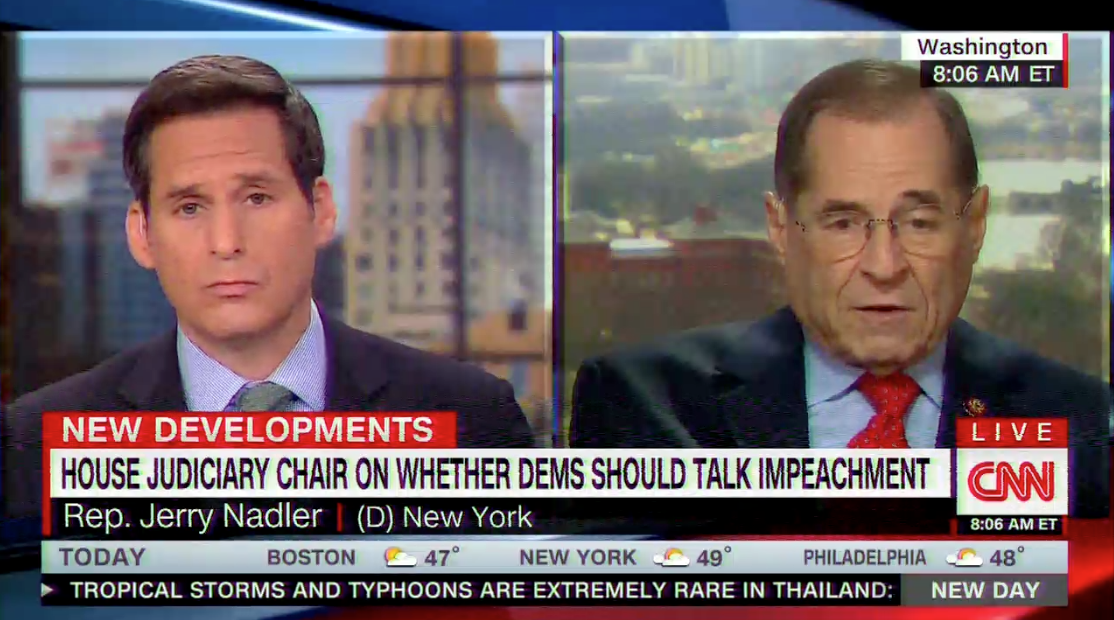 As per a 6/13/2019 Politico report by Kyle Cheney, "The majority of Democrats on the House Judiciary Committee now publicly support opening an impeachment inquiry, according to a review of recent statements by the committee's 24 Democrats."
"Rep. Eric Swalwell's embracement of calls for an impeachment inquiry of President Donald Trump on Thursday morning made him the 13th member of the panel to support such a move."
"It's a significant milestone for the committee because it has the power to open and lead impeachment proceedings, and its members have been in the vanguard of Congress' growing confrontation with the White House over access to former special counsel Robert Mueller's evidence."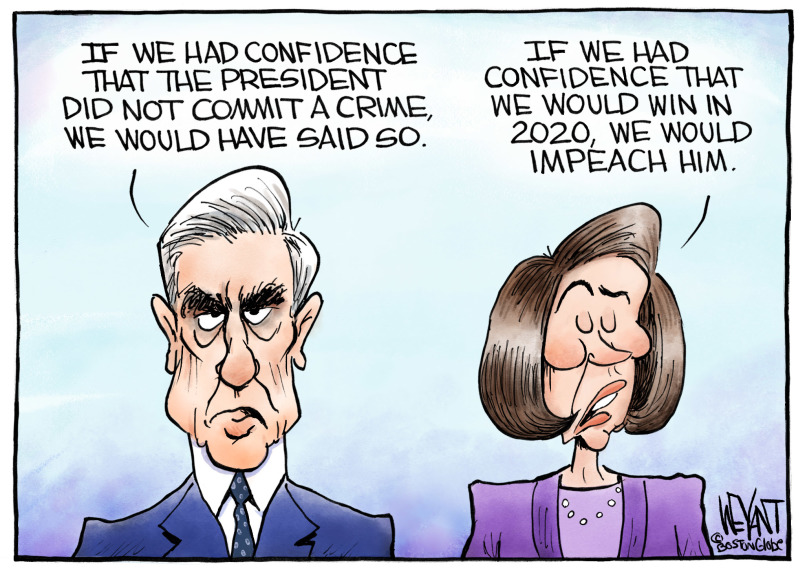 According to the 6/21/2019 Politico report,  "Pro-impeachment ranks grow — and backers see more coming" by Heather Caygle and John Bresnahan, "There're about 200 House Democrats who favor an impeachment inquiry but they've not yet gone public, out of deference to the House Speaker Nancy Pelosi."
The US House has 235 Democrats but to pass anything, 218 votes are required. The Democratic Congressional Campaign Committee (DCCC) has determined that 26 House Democrats from Trump districts, are the most vulnerable in 2020. Speaker Pelosi who can't see beyond protecting these moderate Democrats in order to maintain her House majority position, can grant 17 passes to those from Trump districts while offering targeted assistance for the other 9, but still manage to find the 218 votes that she needs for the US House to commence an impeachment investigation against President Trump.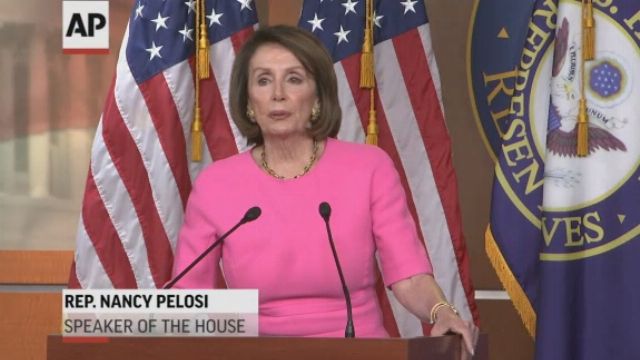 Speaker Pelosi appears not to appreciate the resistance groups' contribution to her 2018 majority win…
On the 4th of June 2019, several resistance/ activist groups informed the speaker that they were weary of all the excuses and that that their members wanted her to initiate impeachment proceedings.
Here's their letter: (Source: 6/4/2019 Common Dreams.)
"We write to express deep disappointment and concern over your refusal to use the full scope of your constitutional power to hold Trump accountable. We urge you to reconsider your position on this issue and immediately open an impeachment inquiry."

"Voters gave Democrats control of the House of Representatives because they wanted aggressive oversight of the Trump administration. Yet, your leadership is resulting in dangerous inaction that enables this racist and xenophobic president. Our families, friends, communities, country and planet deserve a party that chooses people over politics—and that starts with your willingness to take bold, moral leadership."

"As Speaker of the House, you have the power to ensure Congress exercises its constitutional obligation to hold this president accountable, but instead of using your power, you are giving us political excuses for why you shouldn't. Instead of leading, you and your colleagues have asked us to wait—wait for the Mueller report, wait for the unredacted Mueller report, wait for Mueller's testimony about the Mueller report, wait for more investigations, wait for bipartisan consensus,wait for impeachment to poll better, wait for the 2020 election."

"With 10 distinct episodes of obstruction of justice already clear from the Mueller report, violations of the emoluments clause happening on an almost daily basis, and Trump's administration now defying subpoenas for both documents and testimony, waiting is a privilege. But it is not a privilege available to the families separated by his deportation force or his Muslim ban, the asylum seekers languishing in Mexico, the people threatened by his embrace of white supremacy, the LGBTQ people whose rights he is taking away, the women whose bodies he is trying to control or the communities threatened by his denial of the climate crisis."

"The American people deserve a leader who's willing to bravely use power to rein in the Trump administration and defend our communities. You've stated that we are facing a constitutional crisis. But the remedy for such a constitutional crisis isn't traditional congressional oversight—particularly when confronted with a president who has nothing but contempt for such oversight and obstinately refuses to comply with legitimate congressional demands and requests. The framers placed the impeachment power in the Constitution precisely for the purpose of confronting a lawless president like Donald Trump."

"There's still a chance to turn things around. You're a powerful leader who has stood up for women's rights, cleared a path for other women to get to Congress, and brought us the ACA. Your strong leadership can help move the public narrative, not only on impeachment, but on the dangers Trump's presidency poses for all Americans. Your leadership can position the House of Representatives as the body that exposes the corruption and moral abhorrence of the Trump White House, proves that no president is above the law, and persuades most Americans that this president must be removed from office. You can help expose his defenders and enablers, including those in the Senate, as craven partisans willing to destroy our democracy and defend a criminal president in order to protect tax breaks for their billionaire benefactors and stack the federal courts to defend their white, male privilege."

"In the very near future, the Trump era will be one that evokes the question—what did you do? We urge you to use your power to lead and to stop asking us to wait."

Sincerely,

CREDO
Free Speech for People
Movimiento Cosecha
Alameda4Impeachment
By the People
Citizens Impeachment Coalition
Climate Hawks Vote
Courage Campaign
Demand Progress
Democracy for America
Democrats.com
Free Speech for People
Indivisible
IndivisibleSF
Just Foreign Policy
Justice Democrats
Mainers for Accountable Leadership
March for Truth
Million Hoodies Movement for Justice
MPower
Need To Impeach
Other98
RAICES
Revolving Door Project
Roots Action
Social Security Works
#VOTEPROCHOICE
Women's March
Working Families Party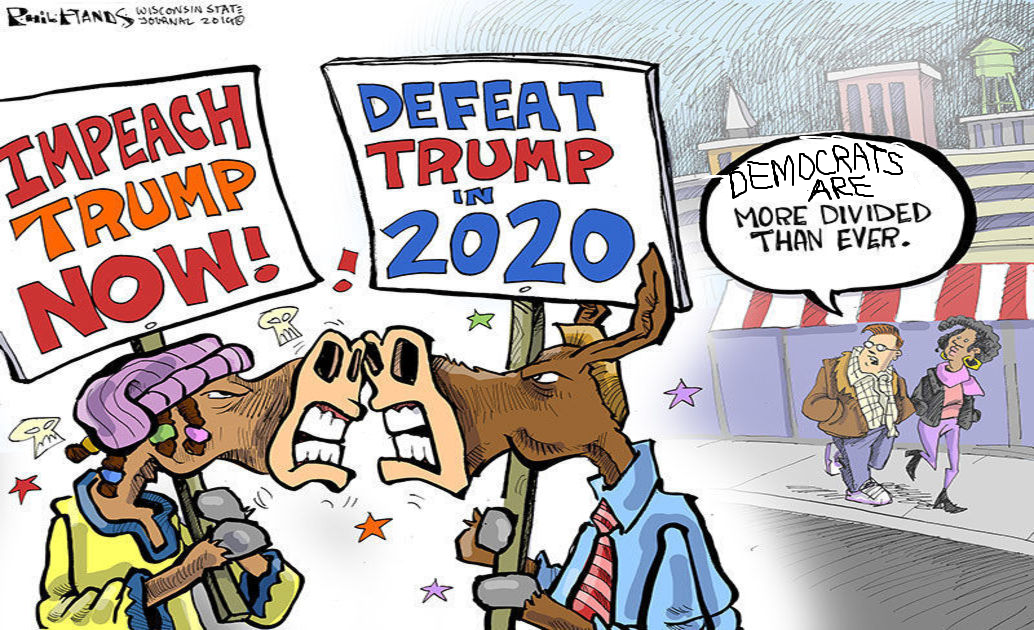 As per 10/18/2018 Time Magazine report, How the Anti-Trump Resistance Is Organizing Its Outrage" by Charlotte Alter.
"Indivisible N.C. 9 is just one platoon in a volunteer army that has stormed the field after Trump's election in 2016. The forces are vast and decentralized; they have different ideologies and support different kinds of candidates. But they're united by a common mission: to oppose Trump's policies, pressure their local Republican representatives and elect Democrats to replace them in the Nov. 6 midterms."
"Some of these activists call themselves "the Resistance." Trump and his allies call them an "angry mob." On the ground it's just called participatory democracy. Hundreds of thousands of volunteers, allied with thousands of autonomous groups, are doing the grunt work of propelling their neighbors to the polls, using tactics tailored to their communities. Suburban moms are knocking on doors in North Carolina battlegrounds; racial-justice organizers in Georgia are mobilizing black voters in churches and restaurants; college students in Pennsylvania are using social media to reach new voters. In Texas, immigrant-rights activists are helping Latino voters get their paperwork in order. Teenage gun-safety advocates from Florida are on bus tours to register other newly eligible voters."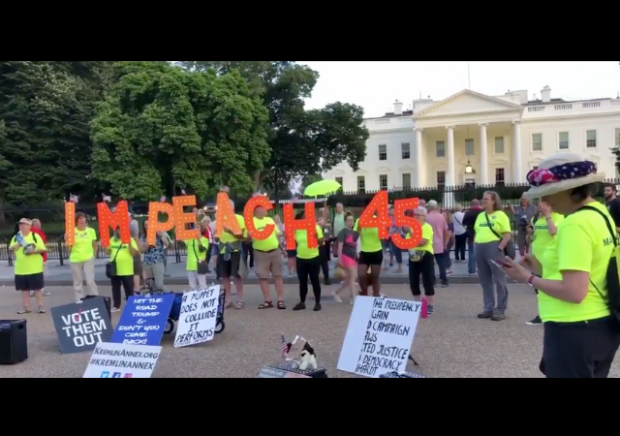 "If Democrats retake one or both houses of Congress in November, it will be largely because of this emerging national network of progressive organizers. But winning the midterms is just the first step, they say, in a movement designed to rebuild and transform local party infrastructure that had been hollowed out during Barack Obama's presidency."
Link to report: View Time.com
See: Note To Democrats: It Wasn't Just Issues That Helped Dems Win In 2018/ Try Black Voter Turnout
The 2020 November elections will be a change election…
As per the 4/11/2019 Pew Research report, "Public Trust in Government: 1958-2019:"
"Public trust in the government remains near historic lows. Only 17% of Americans today say they can trust the government in Washington to do what is right "just about always" (3%) or "most of the time" (14%)."