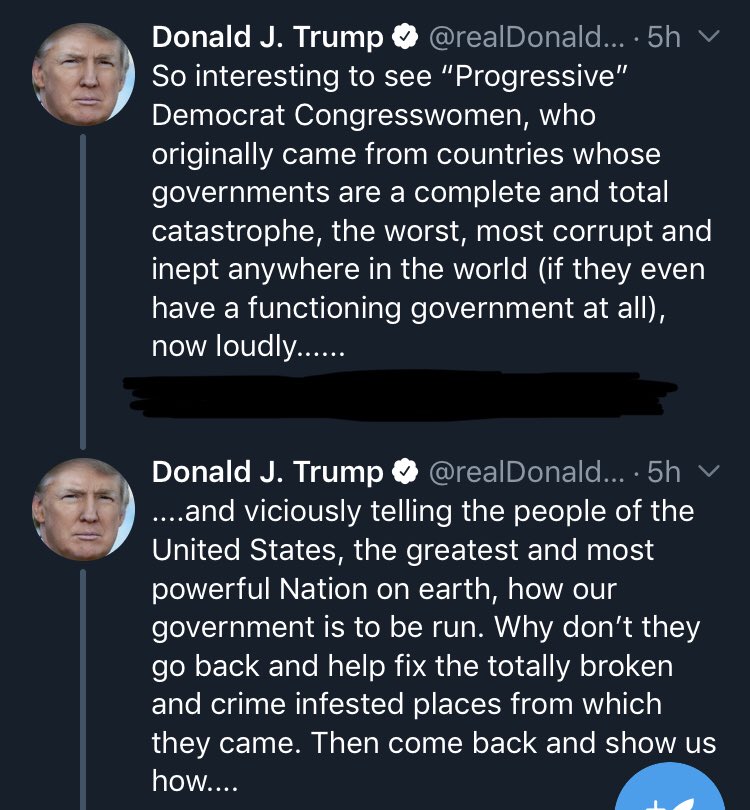 As per 7/19/2019 BBC report, "German Chancellor Merkel has expressed her solidarity with four US Democratic congresswomen who were attacked by the US President Donald Trump. Ms Merkel said Mr Trump's tweets went "against what makes America great", and she said that the strength of America lay in its ethnic diversity."
One way for the US to show the world that it doesn't support the republican President Donald Trump's cruel racist behaviors that includes criminal activities, is for the US House to do its one US constitutional, non-legislative duty, the commencement of an "Impeachment Inquiry/ investigation which would garner world wide, daily media coverage.
Not acting on this power granted solely to the US House of Representatives by the US Constitution, also sends a message to the world, and not in a good way. There are those who don't want to risk fighting to rescue the honor of what the USA is supposed to champion because of political calculations, like diversity, the rule of law, the right to criticize/ to protest peacefully against the policies of government; a free press, election integrity, and who are signaling to the world that these principles are just empty words.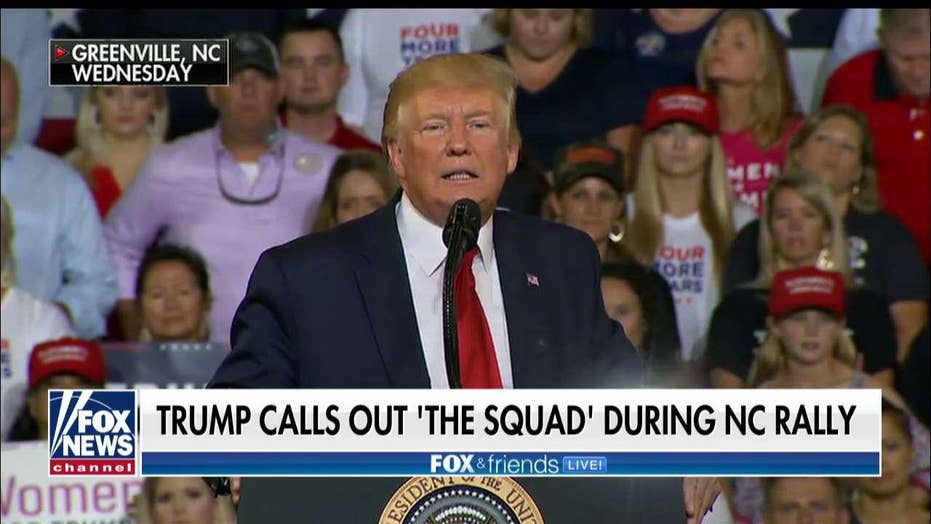 Here's the rest of the story as the world watches….
On July 18, 2019, Adam Serwer of the Atlantic penned the following report, "What Americans Do Now Will Define Us Forever"  ("If multiracial democracy cannot be defended in America, it will not be defended elsewhere.")
Excerpts:
"The conservative intelligentsia flocked to the Ritz-Carlton in Washington, D.C., this week for the National Conservatism Conference, an opportunity for people who may never have punched a time clock to declare their eternal enmity toward elites and to attempt to offer contemporary conservative nationalism the intellectual framework that has so far proved elusive."
"The conference stood solidly within the conservative intellectual tradition, as a retroactive attempt by the right-wing intelligentsia to provide cover for what the great mass of Republican voters actually want. Barry Goldwater did not break the Solid South in 1964 because the once Democratic voters of the Jim Crow states had suddenly become principled small-government libertarians; voters who backed Donald Trump in 2016 did not do so because they believed a nonracial civic nationalism had been eroded by liberal cosmopolitanism."
"The consensus that American civic nationalism recognizes all citizens regardless of race, creed, color, or religion was already fragile before Trump took office. That principle has been lauded, with varying degrees of sincerity, by presidents from both parties, and in particular by the first black president, who reveled in reminding audiences that "in no other country in the world is my story even possible." The nationalism that conservatives say they wish to build in fact already existed, but it was championed by a president whose persona was so deformed by right-wing caricature that they couldn't perceive it. Instead, they embraced the nationalism that emerged as a backlash to his very existence and all it represented."
"Trump's nationalist innovation isn't taking pride in his country, supporting a principled non-interventionism, or even advocating strict enforcement of immigration laws. The only thing new Trump brings to the American nationalism of recent decades is a restoration of its old ethnic-chauvinist tradition. Conservative intellectuals cannot rescue nationalism from Trump, any more than they could rescue Goldwater from Jim Crow, because Trump's explicit appeals to racial and religious traditionalism, and his authoritarian approach to enforcing those hierarchies, are the things that have bound conservative voters so closely to him. The failure of the conservative intelligentsia to recognize this is why it was caught so off-guard by Trump's rise to begin with."
"At a rally last night in North Carolina, Trump was reminding the country of this truth. Last week, the president told four Democratic congresswomen—Alexandria Ocasio-Cortez, Ayanna Pressley, Rashida Tlaib, and Ilhan Omar—to "go back" to their countries, even though all of them are American citizens. This is literally textbook racism. The Equal Employment Opportunity Commission offers "Go back to where you came from" as its example of potentially unlawful harassment on the basis of national origin."
"Trump's demand is less a factual assertion than a moral one, an affirmation of the president's belief that American citizenship is conditional for people of color, who should be grateful we are even allowed to be here. Some elected Republicans offered gentle rebukes; others defended the president's remarks. But at his rally in North Carolina, Trump showed them all that the base is with him. The crowd erupted into chants of "Send her back" when the president mentioned Omar, the Minnesota representative who came to the United States as a refugee from Somalia."
"Republicans, in the week since Trump's initial tweet attacking the 4 representatives, have tried to argue that the president was criticizing their left-wing views and "hatred for America," or that the attacks on Omar were justified because of her past remarks about Israel. This is belied by the nature of the attack itself—not only did Trump say "countries" in his tweet telling the representatives to "go back," but much of the bill of particulars against Omar that his supporters use to justify calling for her banishment also applies to the president, long a hyperbolic critic of the American political establishment.""Some of Omar's remarks in the past (for which she has apologized) have echoed anti-Semitic language about Jewish conspiracies and dual loyalty, but the president has described Israeli Prime Minister Benjamin Netanyahu as "your prime minister" to American Jewish audiences, and is a proponent of the anti-Semitic conspiracy theories around immigration that terrorists have used to justify killing American Jews."
"The argument that Omar's criticisms of her adopted country for failing to live up to its stated ideals justify revoking her citizenship substantiates the very criticism she lodged. Trump has said, "If you hate our country, or if you are not happy here, you can leave!" but his entire 2016 campaign was premised on the idea that many Americans not only are deeply unhappy, but also have every right to demand that things be better. That Trump's supporters believe Omar's sins justify her banishment, and Trump's similar transgressions justify his presence in the White House, helps illustrate exactly what is going on here."
"Under Trumpism, no defense of the volk is a betrayal, even if it undermines the republic, and no attack on the volk's hegemony can be legitimate, even if it is a defense of democracy.""Faced with the president's baldly expressed bigotry toward four women of color in Congress, Republicans turned to reporters to argue that his attacks are part of a clever political strategy, elevating four left-wing women of color into the faces of his opposition. I suspect these Republicans, and some political reporters, believe that this somehow exonerates Trump from the charge of bigotry, as though prejudice ceases to be prejudice if it becomes instrumental. In fact, the admission that fomenting racism and division is central to Trump's strategy is a stunning rebuke to those political reporters and pundits who, for 4 years, have insisted that the rise of Trump is about anything else. Trump and his most ardent liberal critics are in full agreement about the nature of his appeal, even as they differ on its morality."
"It also speaks to the futility of trying to somehow rescue a Trumpian nationalism from Trump. Racism is at the core of Trumpism. The movement cannot be rescued from its bigotry, and those at the National Conservatism Conference who believe it can are in denial. Conservatives can make their case for limited government, or for religious traditionalism, but as long as it is tied to Trump or Trumpism, it will be tainted. Trump is not a champion of the civic nationalism Hazony and others claim they want to see. He is a mortal threat to it."
Link to lengthy report: What Americans Do Now Will Define Us Forever :