The following ABC New's report's documentation provides proof to counter those GOP members who would like to discount the reality that the republican President Donald Trump's trafficking in hate speech mired in White Supremacy/ White Nationalism/ Neo-Nazism/ anti-immigration sentiment, has been a contributing factor, resulting in the rise of hate crimes (2017-2019) against all minority communities, across the board.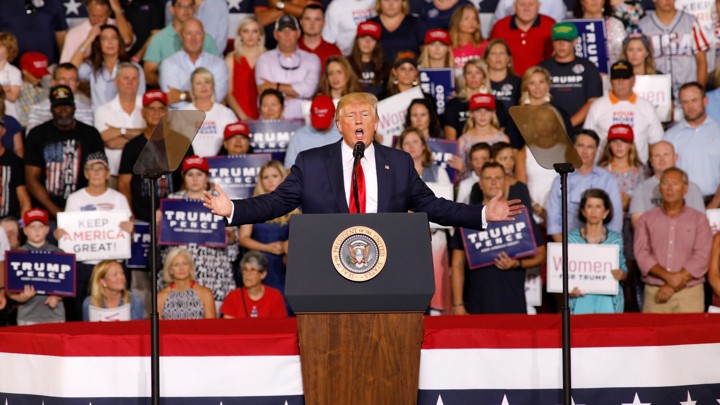 Here's the rest of the story…
On August 14, 2019, Mike Levine of ABC News penned the following report,'No Blame?' ABC News finds 36 cases invoking 'Trump' in connection with violence, threats, alleged assaults."
Excerpts:
"In a nationwide review conducted by ABC News has identified at least 36 criminal cases where Trump was invoked in direct connection with violent acts, threats of violence or allegations of assault."
"In nine cases, perpetrators hailed Trump in the midst or immediate aftermath of physically attacking innocent victims. In another 10 cases, perpetrators cheered or defended Trump while taunting or threatening others. And in another 10 cases, Trump and his rhetoric were cited in court to explain a defendant's violent or threatening behavior."
"Seven cases involved violent or threatening acts perpetrated in defiance of Trump, with many of them targeting Trump's allies in Congress. But the vast majority of the cases — 29 of the 36 — reflect someone echoing presidential rhetoric, not protesting it."
"The 36 cases identified by ABC News are remarkable in that a link to the president is captured in court documents and police statements, under the penalty of perjury or contempt."
"In many cases of assault or threat, charges are never filed, perpetrators are never identified or the incident is never even reported to authorities. And most criminal acts committed by Trump supporters or his detractors have nothing to do with the president. But in 36 cases, court records and police reports indicated some sort of link."
"The perpetrators and suspects identified in the 36 cases are mostly white men — as young as teenagers and as old as 75 — while the victims largely represent an array of minority groups — African-Americans, Latinos, Muslims and gay men.
"Federal law enforcement authorities have privately told ABC News they worry that — even with Trump's public denunciations of violence — Trump's style could inspire violence-prone individuals to take action against minorities or others they perceive to be against the president's agenda."
"Any public figure could have the effect of inspiring people," FBI Director Chris Wray told a Senate panel in July. "But remember that the people who commit hate fueled violence are not logical, rational people."
In identifying the 36 Trump-related cases, ABC News excluded incidents of vandalism. ABC News also excluded several cases of violence — from attacks on anti-Trump protesters at Trump rallies to certain assaults on people wearing "Make America Great Again" hats — that did not establish explicit ties to Trump.
In conducting its review, ABC News did find several cases where pro-Trump defendants were charged with targeting minorities, or where speculation online suggested the defendants were motivated by Trump, but in those cases ABC News found no police records, court proceedings or other direct evidence presenting a definitive link to the president. So those cases were also excluded in the ABC News tally.
Nevertheless, last year Trump said he deserves "no blame" for what he called the "hatred" seemingly coursing through parts of the country. And he told reporters that he's "committed to doing everything" in his power to not let political violence "take root in America."
Here are (some of) the 36 cases identified by ABC News:
Jan. 17, 2019: Stephen Taubert of Syracuse, New York, was arrested by the U.S. Capitol Police for threatening to kill Rep. Maxine Waters, D-Calif., and for threatening to "hang" former President Barack Obama. Taubert used "overtly bigoted, hateful language" in his threats, according to federal prosecutors. On July 20, 2018, Taubert called the congresswoman's Los Angeles office to say he would find her at public events and kill her and her entire staff. In a letter to the judge just days before Taubert's trial began, his defense attorney, Courtenay McKeon, noted: "During that time period, Congresswoman Waters was embroiled in a public feud with the Trump administration. … On June 25, 2018, in response to Congresswoman Waters' public statements, President Trump tweeted: 'Congresswoman Maxine Waters, an extraordinarily low IQ person, has … just called for harm to supporters … of the Make America Great Again movement. Be careful what you wish for Max!'" As McKeon insisted to the judge: "This context is relevant to the case." A federal jury ultimately  convicted Taubert on three federal charges, including retaliating against a federal official and making a threat over state lines. He was sentenced to nearly four years in prison.
Jan. 22, 2019: David Boileau of Holiday, Florida, was  arrested by the Pasco County Sheriff's Office for allegedly burglarizing an Iraqi family's home and "going through" their mailbox, according to a police report. After officers arrived at the home, Boileau "made several statements of his dislike for people of Middle Eastern descent," the report said. "He also stated if he doesn't get rid of them, Trump will handle it." The police report noted that a day before, Boileau threw screws at a vehicle outside the family's house. On that day, Boileau allegedly told police, "We'll get rid of them one way or another." Boileau, 58, has since pleaded guilty to a misdemeanor charge of trespassing, and he was sentenced to 90 days in jail.
Feb. 15, 2019: The FBI in Maryland arrested a Marine veteran and U.S. Coast Guard lieutenant, Christopher Paul Hasson, who they said was stockpiling weapons and "espoused" racist and anti-immigrant views for years as he sought to "murder innocent civilians on a scale rarely seen in this country." In court documents, prosecutors said the 49-year-old "domestic terrorist" compiled a "hit list" of prominent Democrats. Two months later, while seeking Hasson's release from jail before trial, his public defender, Elizabeth Oyer, told a federal judge: "This looks like the sort of list that our commander-in-chief might have compiled while watching Fox News in the morning. … Is it legitimately frustrating that offensive language and ideology has now become part of our national vocabulary? Yes, it is very frustrating. But … it is hard to differentiate it from the random musings of someone like Donald Trump who uses similar epithets in his everyday language and tweets." Hasson faces weapons-related charges and was being detained as he awaits trial. He has pleadednot guilty.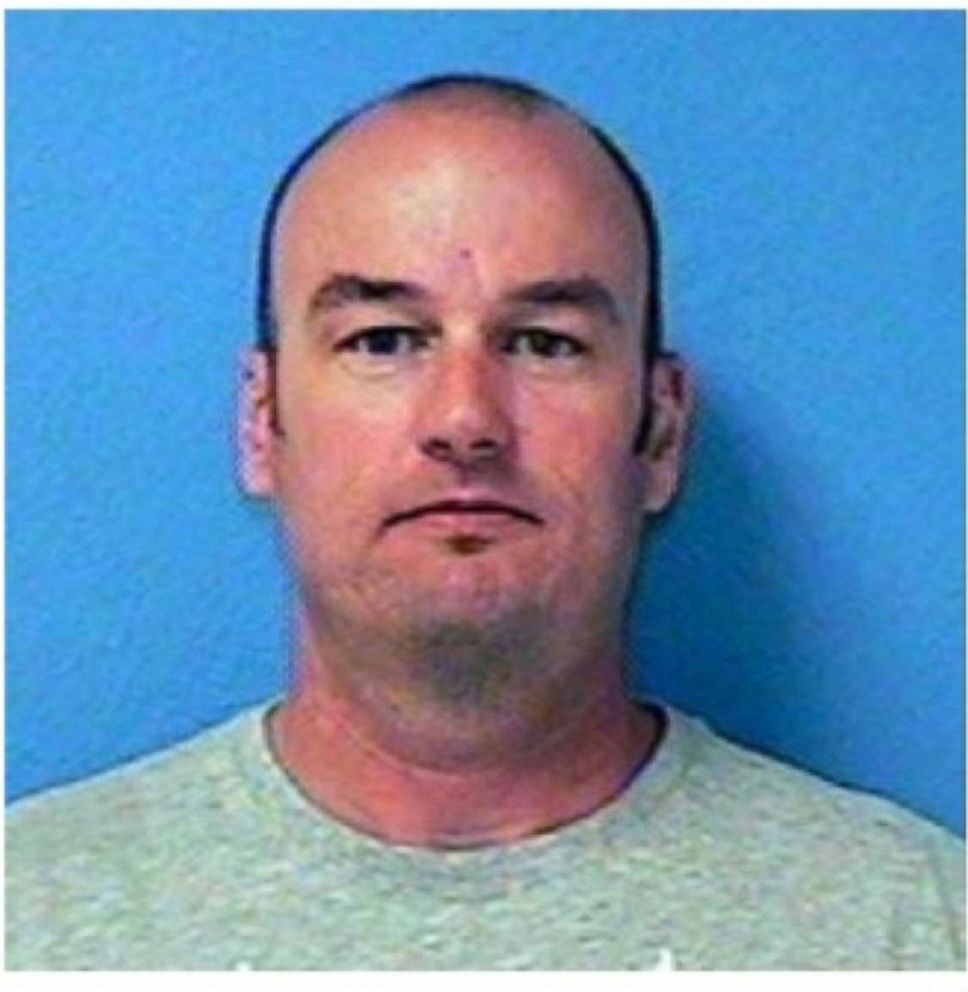 Feb. 15, 2019: Police in Falmouth, Massachusetts, arrested 41-year-old Rosiane Santos after she "verbally assault[ed]" a man for wearing a "Make America Great Again" hat in a Mexican restaurant and then "violently push[ed] his head down," according to police reports. Apparently intoxicated, "she stated that [the victim] was a 'motherf—-r' for supporting Trump," one of the responding officers wrote. "She also stated that he shouldn't be allowed in a Mexican restaurant with that." Santos was in the United States unlawfully, federal authorities said. Police arrested her on charges of "simple assault" and disorderly conduct. She has since admitted in local court that there are "sufficient facts" to warrant charges, and she has been placed on a form of probation.
Feb. 25, 2019: An 18-year-old student at Edmond Santa Fe High School in Edmond, Oklahoma, was captured on cellphone video "confronting a younger classmate who [was] wearing a 'Make America Great Again' hat and carrying a 'Trump' flag," according to a press release from the local school system. "The [older] student then proceeds to grab the flag and knock the hat off of his classmate's head." The 18-year-old student was charged in local court with assault and battery, according to Edmond City Attorney Steve Murdock. The student has since pleaded guilty and was placed on probation, Murdock added."
March 16, 2019: Anthony Comello, 24, of Staten Island, New York, was taken into custody for allegedly killing Francesco "Franky Boy" Cali, the reputed head of the infamous Gambino crime family. It marked the first mob boss murder in New York in 30 years, law enforcement officials told ABC News the murder may have stemmed from Comello's romantic relationship with a Cali family member. Court documents since filed in state court by Comello's defense attorney, Robert Gottlieb, said Comello suffers from mental defect and was a believer in the "conspiratorial fringe right-wing political group" QAnon. In addition, Gottlieb wrote: "Beginning with the election of President Trump in November 2016, Anthony Comello's family began to notice changes to his personality. … Mr. Comello became certain that he was enjoying the protection of President Trump himself, and that he had the president's full support. Mr. Comello grew to believe that several well-known politicians and celebrities were actually members of the Deep State, and were actively trying to bring about the destruction of America." Comello has been charged with one count of murder and two counts of criminal possession of a weapon. His trial is pending, and he has pleaded not guilty.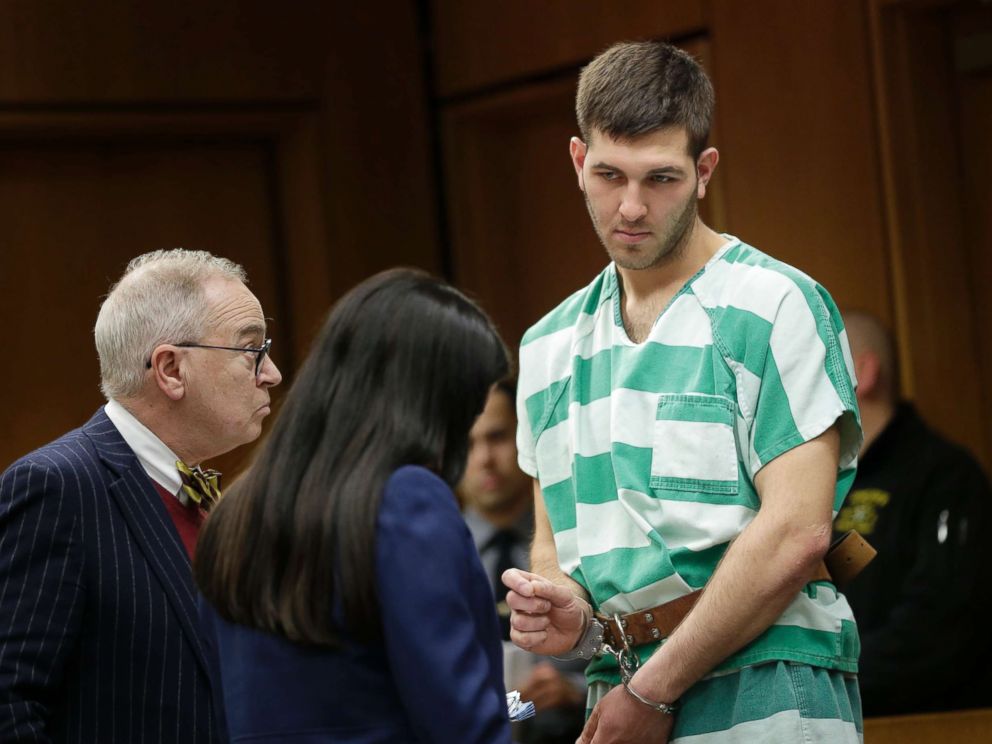 April 5, 2019: "The FBI arrested a 55-year-old man from upstate New York for allegedly threatening to kill Rep. Ilhan Omar, D-Minn., one of the first two Muslim women elected to the U.S. Congress. She is an outspoken critic of Trump, and Trump has frequently launched public attacks against her and three other female lawmakers of color. Two weeks before his arrest, Patrick Carlineo Jr. allegedly called Omar's office in Washington labeling the congresswoman a "terrorist" and declaring: "I'll put a bullet in her f—-ing skull." When an FBI agent then traced the call to Carlineo and interviewed him, Carlineo "stated that he was a patriot, that he loves the President, and that he hates radical Muslims in our government," according to the FBI agent's summary of the interview. Federal prosecutors charged Carlineo with threatening to assault and murder a United States official. Carlineo is awaiting trial, although his defense attorney and federal prosecutors are working on what his attorney called another "possible resolution" of the case."
April 13, 2019: "27-year-old Jovan Crawford, of Gaithersburg, Maryland, and 25-year-old Scott Roberson Washington, D.C., assaulted and robbed a black man wearing a red "Make America Great Again" hat while walking through his suburban Maryland neighborhood. Before punching and kicking him, "The two suspects harassed [the victim] about the hat and asked why he was wearing it. [The victim] told them he has his own beliefs and views," according to charging documents filed after their arrest by Montgomery County, Maryland, police. Crawford later received a text message noting that, "They jumped some trump supporter," the charging documents said. Crawford and Roberson have since pleaded guilty to assault charges and are awaiting sentencing."
April 18, 2019: "The FBI arrested John Joseph Kless of Tamarac, Florida, for calling the Washington offices of three prominent Democrats and threatening to kill each of them. At his home, authorities found a loaded handgun in a backpack, an AR-15 rifle and hundreds of rounds of ammunition. In later pleading guilty to one charge of transmitting threats over state lines, Kless admitted that in a threatening voicemail targeting Rep. Rashida Tlaib, D-Mich., he stated: "You won't f—ing tell Americans what to say, and you definitely don't tell our president, Donald Trump, what to say." Tlaib, a vocal critic of Trump, was scheduled to speak in Florida four days later. Kless was awaiting sentencing. In a letter to the federal judge, he said he "made a very big mistake," never meant to hurt anyone, and "was way out of line with my language and attitude."
April 24, 2019: "The FBI arrested 30-year-old Matthew Haviland of North Kingstown, Rhode Island, for allegedly sending a series of violent and threatening emails to a college professor in Massachusetts who publicly expressed support for abortion rights and strongly criticized Trump. In one of 28 emails sent to the professor on March 10, 2019, Haviland allegedly called the professor "pure evil" and said "all Democrats must be eradicated," insisting the country now has "a president who's taking our country in a place of more freedom rather than less." In another email the same day, Haviland allegedly wrote the professor: "I will rip every limb from your body and … I will kill every member of your family." According to court documents, Haviland's longtime friend later told the FBI that "within the last year, Haviland's views regarding abortion and politics have become more extreme … at least in part because of the way the news media portrays President Trump." Haviland has been charged with cyberstalking and transmitting a threat in interstate commerce. His trial is pending."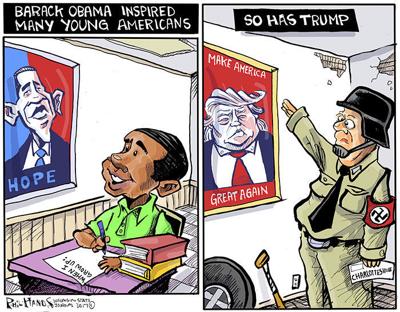 Link to entire report/ videos: https://abcnews.go.com/Politics/blame-abc-news-finds-17-cases-invoking-trump/story..
See ABC News: MORE: 7 key questions about the threat of domestic terrorism in America