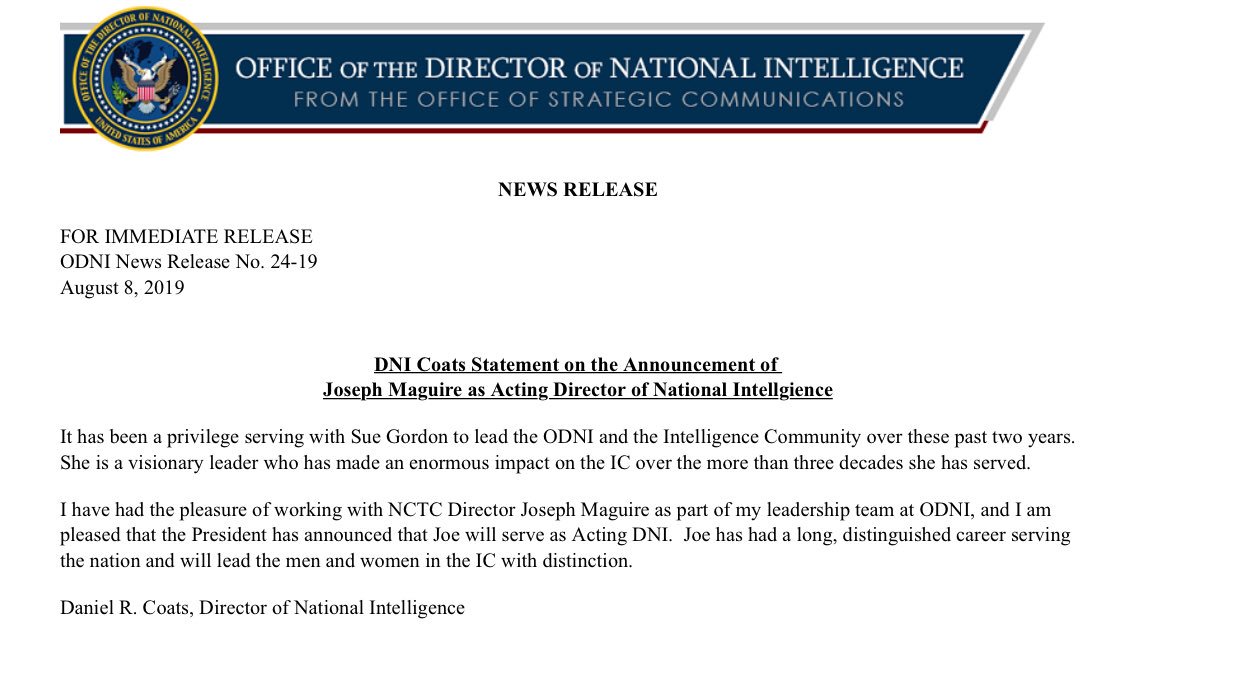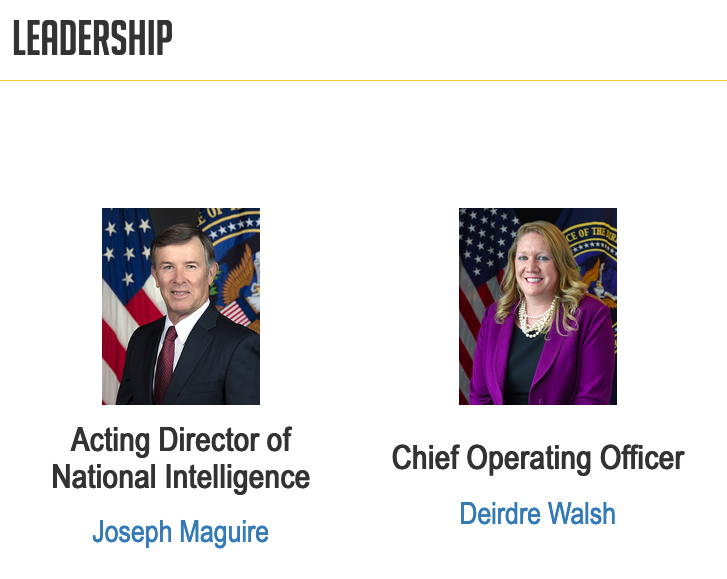 For almost 3 years, we've heard the republican President Donald Trump proclaiming his innocence regarding his 2016 campaign team having colluded with Russia as it launched a full-throttle attack on US elections' infrastructure including with computer hacking, dissemination of stolen material and the widespread distribution of disinformation, designed to help him win the presidency in exchange for the US easing up on sanctions imposed on Russia because of its 2014 unprovoked invasion and annexation of Crimea in Ukraine.
We've witnessed the GOP Congressional representatives defending and providing cover for their standard bearer, no matter how egregiously he behaves. We've been subject to the Attorney General William Barr helping the president escape accountability by whitewashing for weeks, the FBI's 3/22/2019 final findings based on its 22 month's long Trump-Russia probe, led by the Special Counsel and former FBI Director, Robert Mueller.
So, how is it that in September 2019, "we the people" are learning that a whistle-blower has filed a formal complaint with the Inspector General of the Intelligence Community, which purports to refer to President Trump's July 2019 phone calls with Ukraine's President Zelensky where he's requesting opposition research regarding VP Joe Biden and his son Hunter's business dealings in Ukraine, in an implied or overt exchange for the end of his delaying the release of $250 million dollars of US military aid, approved by US Congress in 2017, so that Ukraine could adequately defend its territory against its neighbor, Russia expansionist plans.
The content of this whistle-blower complaint has been based on leaks shared with the Washington Post and other news outlets because the head of the US Department of Justice, the Attorney General William Barr is blocking the US Office of the Director of National Intelligence (ODNI) from sharing this complaint as required by law with the US Congress. This has sparked a divide between the IC the Intelligence Community which is required by law to share this complaint with the US Congress, and the (DOJ) US Department of Justice which has been acting to block this step in order to protect the president versus acting to protect US national security interests.
There's a law: U.S. Foreign Corrupt Practices Act ("FCPA") which makes it a crime for U.S. companies' employees, (government employees have similar act 18 U.S. Code § 201)agents or other representatives to pay or provide, offer or promise to pay or provide, or authorize any other person to pay or provide Anything of Value to a Foreign Government Official for purposes of:
• Influencing any act or decision of the Foreign Government Official
• Inducing him or her to do any act in violation of his or her lawful duties
• Securing an improper advantage
• Inducing him or her to use his or her influence with a foreign government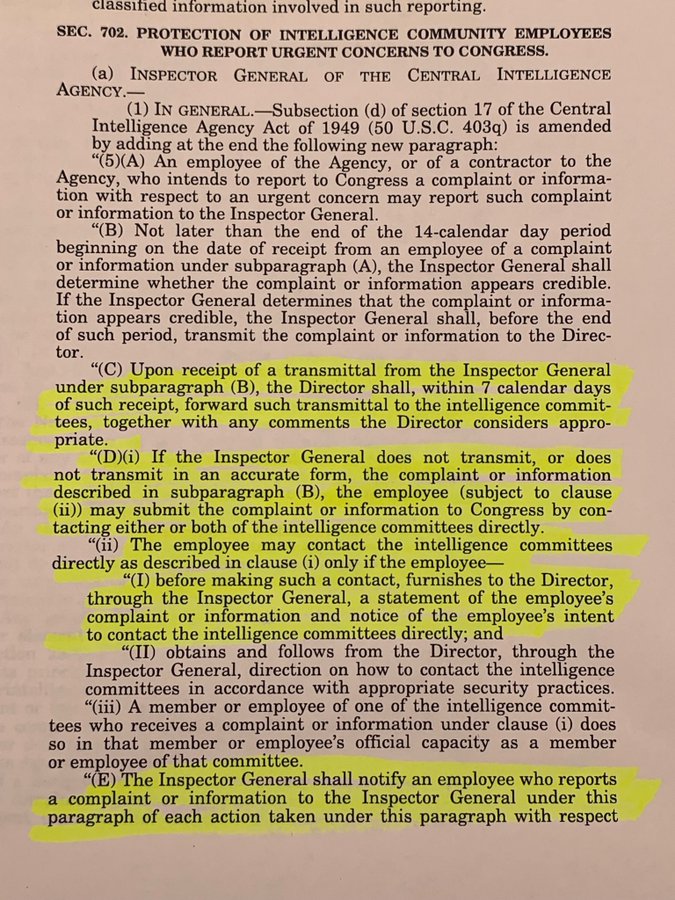 President Trump's response…
Recently, President Trump in a tweet insisted that he would never "say something inappropriate with a foreign leader" over the phone because he's well aware "many people" listen to his calls.
He claimed, "Another Fake News story out there – It never ends! Virtually anytime I speak on the phone to a foreign leader, I understand that there may be many people listening from various U.S. agencies, not to mention those from the other country itself. No problem!" Trump tweeted. "Knowing all of this, is anybody dumb enough to believe that I would say something inappropriate with a foreign leader while on such a potentially 'heavily populated' call. I would only do what is right anyway, and only do good for the USA!"
US Congressional response…
***
Yes, most Americans know that President Trump is that bold, dumb and lawless to where he wouldn't hesitate to repeat his pattern of seeking assistance from a foreign government in order to help him win reelection in 2020. Why wouldn't he repeat this 2016 misbehavior as the US Congress has failed to aggressively hold him accountable for all of his prior misdeeds?
***
The GOP congressional members have been acting like cowards by refusing to call out the president for his numerous transgressions because of fear that the dark money donors who love their tax cuts and regulation roll-backs will cut off funds if the addicted GOP lawmakers don't back the president 100% while the cult-like base of GOP voters will make their lives miserable with a twitter war and with other forms of communication.
***
***
Meanwhile, Democrats who have the majority position in the US House of Representatives have been blocked by its leadership from vigorously pursuing its constitutionally mandated duty/ tool of impeachment against the president in order to hold him accountable for his numerous abuses of power.
***
So, while the GOP US Congressional lawmakers are cowards, the Democrats have acted like eunuchs.
President Trump has been seeking this oppo research for months..
President Trump's seeking of opposition research from Ukrainian officials against his anticipated Democratic Party opponent VP Biden had been reported by news outlets as early as May 2019 based on a GOP conspiracy theory, that Ukraine's former prosecutor with a reputation for corruption had been fired at the bequest of VP Biden in 2016 in order to end an investigation against a natural gas company where his son Hunter had been appointed as board member/ directorship in May 2014.
See 5/1/2019 NYT report: nytimes.com/2019/Biden Faces Conflict of Interest Questions That Are Being Promoted by Trump and Allies…
See 5/8/ 2019 WAPO editorial: View on washingtonpost.com"Trump tries to force Ukraine to meddle in the 2020 election"
Both Rudy Giuliani and VP Pence have been involved with President Trump's plan to collect opposition-research on VP Biden.
As UNIAN reported 9/2/2019, Zelensky and Pence met in Warsaw, Poland, where they arrived to take part in commemoration events marking the anniversary of the start of World War 2. During the official visit, Zelensky also met with Polish and Lithuanian leaders. With Mike Pence, the Ukrainian president discussed his upcoming visit to the U.S. where he is set to meet with his American counterpart, Donald Trump.
Read more on UNIAN: https://www.unian.info/politics/10669959-trump-advisor-comments-on-zelensky-pence-meeting-in-warsaw.html
As per a 9/20 Washington post report, "Days after the 2 presidents spoke (7/25/2019), Trump's personal lawyer, Rudolph W. Giuliani, met with an aide to the Ukrainian president in Madrid and spelled out 2 specific cases he believed Ukraine should pursue. One was a probe of a Ukrainian gas tycoon who had Biden's son Hunter on his board. Another was an allegation that Democrats colluded with Ukraine to release information on former Trump campaign chairman Paul Manafort during the 2016 election."
Link to entire report: washingtonpost.com
The GOP conspiracy theory had already been debunked by a 5/7/ 2019 PolitiFact analysis, "Fact-checking Joe Biden, Hunter Biden, and Ukraine" by Louis Jacobson:
Excerpts:
"Is it true, as the image suggests, that Hunter Biden was serving as "a director to Ukraine's largest private gas producer" when the elder Biden "threatened to withhold $1 BILLION in U.S. aid to Ukraine if they didn't fire a prosecutor looking into" the gas company?"
"Biden's Burisma directorship attracted attention because Burisma was owned by Mykola Zlochevsky, a minister under Russia-friendly President Viktor Yanukovych who subsequently went into exile in 2014 after a popular revolution. After Yanukovych was ousted, Zlochevsky faced a variety of corruption-related investigations involving his business."
Key takeaways
• "Hunter Biden did hold a directorship for a Ukrainian gas company while his father was vice president. Experts agree that Hunter Biden's acceptance of the position created a conflict of interest for his father. "
• "VP Joe Biden did urge Ukraine to fire its top prosecutor (General Viktor Shokin ), with the threat of withholding U.S. aid. But that was the position of the wider U.S. government, as well as other international institutions."
• "We found no evidence to support the idea that Joe Biden advocated with his son's interests in mind, as the message suggests. It's not even clear that the company was actively under investigation or that a change in prosecutors benefited it."
Here's the last paragraph: 
"The viral image said that when Hunter Biden was serving as "a director to Ukraine's largest private gas producer," his father "threatened to withhold $1 BILLION in U.S. aid to Ukraine if they didn't fire a prosecutor looking into" the gas company."
"The image gets individual pieces of this assertion right — Hunter Biden was a director of the company, and Joe Biden did leverage U.S. aid to fire a prosecutor. But it overreaches by assuming that Joe Biden acted to protect the company his son was affiliated with. In reality, there was widespread agreement in the West that the existing prosecutor had to go, and it's not clear that the company would have benefited from his ouster anyway, given evidence that its cases had long been dormant."
"That said, experts criticize the Bidens for their arrangement, saying it could have been a significant conflict of interest."
"We rate the statement Half True."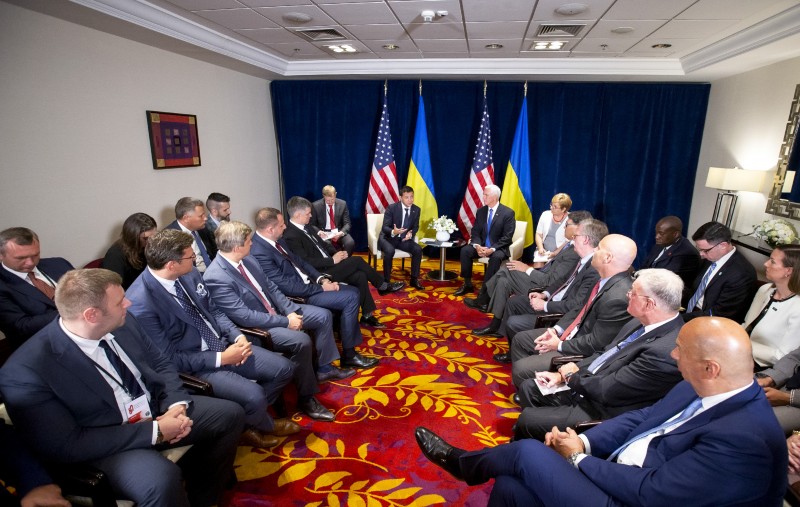 Key point on why Biden would've pressured Ukraine over firing the prosecutor?
"There's a strong case that Hunter Biden's position with the company had nothing to do with Biden's position on Shokin's ouster. That's because Western leaders and institutions were largely united in seeking Shokin's removal, arguing that he was not pursuing corruption cases aggressively. "
"For instance, in early 2016, International Monetary Fund chief Christine Lagarde said that "it's hard to see how the I.M.F.-supported program can continue" unless corruption prosecutions accelerate."
"Steven Pifer who is a career foreign service officer who was ambassador to Ukraine  told PolitiFact that "virtually everyone" he knew in the U.S. government and virtually all non-governmental experts on Ukraine "felt that Shokin wasn't doing his job."
Link to report: politifact.com/ Fact-checking Joe Biden, Hunter Biden, Ukraine…
See: bloomberg.com/  Ukraine Prosecutor Says No Evidence of Wrongdoing by Bidens…
See: nytimes.com/2018/Ukraine, Seeking U.S. Missiles, Halted Cooperation With Mueller Investigation: Ukraine, deeply dependent on the Trump administration for financial and military aid, froze its cooperation with special counsel's office…