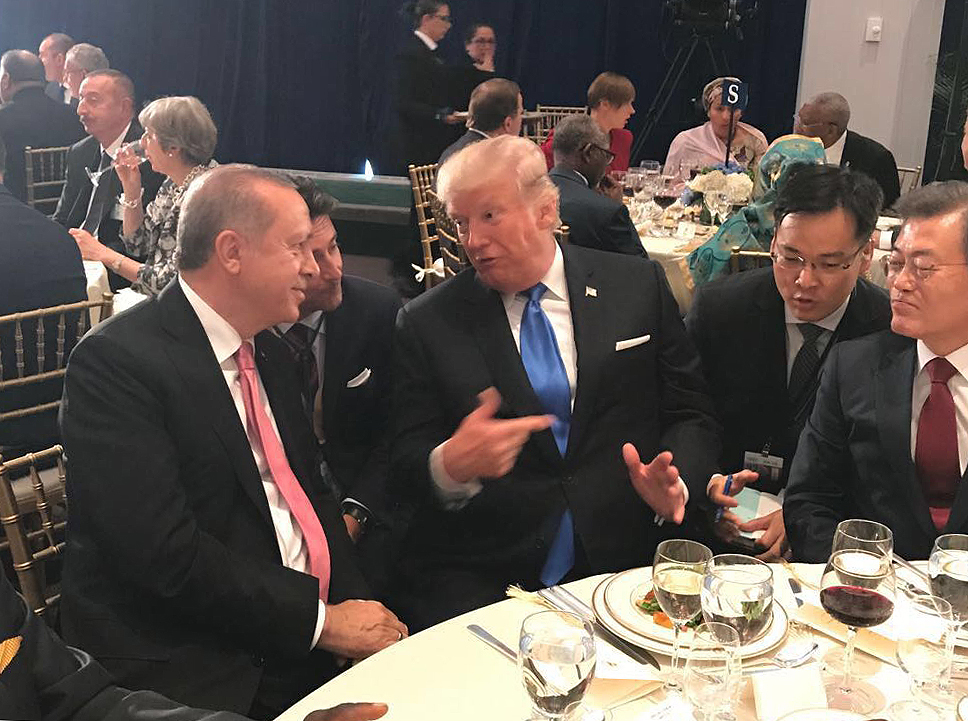 UPDATE ON 10/9/2019: MSNBC News host Brian Williams of  "The 11th Hour " on the evening of the 8th of October 2019 delivered news, indicating that Turkey plans to attack by land and Air in the very near future, the Kurds in NE Syria while the Russian military will provide support from the South, after the US military personnel have been ordered to stand down and desert their best allies in the US fight against ISIS, the Kurds. The person who executed this order is none other than the republican President Donald Trump following his 10/6/2019 phone conversation with the Turkish leader Recep Tayyip Erdogan , with no input from US experts and /or the US Congressional allies.
The president had made similar orders in December 2018 based on another phone conversation that he had with Turkey's leader, but he reversed his plans after the Defense Secretary General James Mattis resigned over these orders.
My question: Can US military elite forces currently working with their Kurdish military partners, ignore President Trump's orders to the US soldiers to stand down and to desert their loyal allies to be slaughtered by the Turks along with the Russians, as an unlawful order? President Trump has given the Turks, a free pass to wipe out the Kurds.
My theory is that President Trump as a Russian asset, who didn't succeed in lifting of sanctions against Russia except in the oligarch's Oleg Deriposka case, or in talking our allies into letting Russia back into G8, Russia demanded its pound of flesh for all it did in 2016 to help him win the presidency.  President Putin had been wanting US military out of Syria for over a year, and President Trump finally delivered.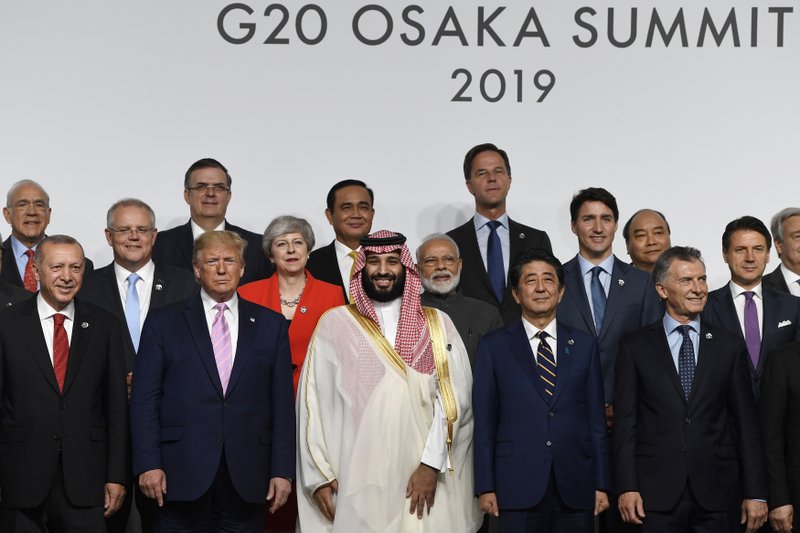 It's no wonder that recent polls show that a majority of Americans by 58% are now in favor of the US House of Representatives commencing a formal impeachment inquiry of the republican President Donald Trump. The latest polls published by the Washington Post on 10/8/2019, reflects the public's backlash over the Trump-Ukraine scandal but not his latest act of betrayal against the Kurds,  the US military's best allies in its fight against ISIS in Syria.
Dear Congressional Republicans, You have been fully aware that you've been abetting a Russian asset in the White House ever since 2017, as you continued to support him through multiple foreign police outrages including events like the summer 2018 Trump-Putin Helsinki Summit where President Trump publicly announced his belief in Russia's lies about it having interfered in 2016 US elections, over the evidence of Russia's malfeasance provided by the US Intelligence Community, to the recent Ukraine debacle, where on a 7/25/2019 phone call, President Trump could be heard asking its newly elected leader, President Volodymyr Zelenskiy to dig up dirt on his political rival, VP Joe Biden.
You were warned about his compromised relationship with Russia, almost as soon as President Trump took office, when his top aides told the State Department to develop proposals to lift penalties on Russia that had been imposed by the Obama administration in response to Russia's 2016 cyber warfare and propaganda/ disinformation campaign conducted on US soil against its elections infrastructure; and those penalties, imposed against Russia by the US and its allies via NATO, for its 2014 unprovoked intervention into Ukraine.
This is why the GOP lawmakers in the US Congress worked to craft veto-proof legislation during the summer of 2017, designed to limit President Trump's ability to lift US sanctions against Russia without prior congressional approval.
You know full well that President Trump is not just kowtowing to Turkey's President Erdogan in giving the US stamp of approval for the Turkish military to invade N Syria to wipe out the Kurds, but to his boss in Russia, President Vladimir Putin.
President Trump is making Russia ecstatic, as he invites Turkey's President Erdogan to visit the White House in the near future.
So, you Congressional GOP legislators, don't cry those Argentina tears for the Kurds. Do something or you won't have to worry about being primaried at your next election, and/ or being cut off from dark money donors and/ or the back-lash from President Trump's base of loyal voters.
Count on the majority of Americans running all of you out of office, tarred and feathered because of your past penchant for maintaining power and your cowardice in standing up to President Trump's numerous foreign policy outrageous actions. When even the Evangelical leader, Pat Robertson is decrying President Trump's betrayal of the Kurds, you have to know that you're in trouble.
"We the People" are well aware that the Turkish leader Recep Tayyip Erdogan was in attendance at the opening festivities and celebration of the 2012 launch of Trump Towers, made up of 2 conjoined towers, in Istanbul.
As the world has been reacting to America's sudden abandonment of its most trusted and effective local allies, the Kurds, an April 2012 tweet from Trump's daughter Ivanka resurfaced, detailing a relevant conflict of interest regarding the Trump family's relations with Turkey.
She tweeted, "Thank you Prime Minister Erdogan for joining us yesterday to celebrate the launch of #TrumpTowers Istanbul!"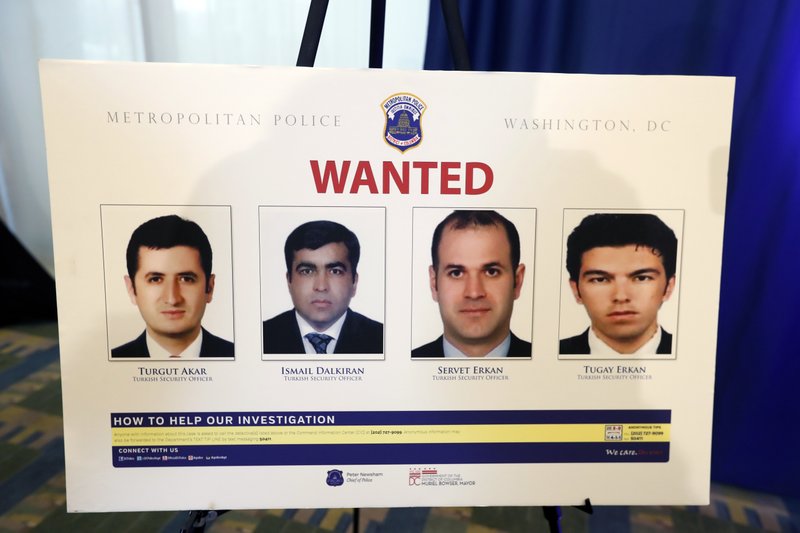 Nor have "We the People" forgotten how Turkey's President Erdogan with his entourage (bodyguards) acted like thugs in beating up US protesters near the Washington DC Turkish Embassy with no substantiated repercussions during his 2017 visit to the White House. Instead President Trump apologized to the Turkish leader for the May 2017 clash.
Here's a reminder of those early signs of Trump's obeisance to Russia…
As per the June 14, 2017 NYT report, "Senate Backs Measure Limiting President's Power to Lift Sanctions"by Maya Salam:
"The Senate voted nearly unanimously on Wednesday (6/14/2017) to allow Congress to strip the president of the power to unilaterally lift existing sanctions against Russia, a matter that had many of President Trump's allies siding with his harshest critics."
"The measure, which was approved 97 to 2 — Senators Rand Paul of Kentucky and Mike Lee of Utah, both Republicans, were the only votes against it — bolsters existing sanctions and would allow Congress to thwart any presidential effort to curtail sanctions without congressional approval."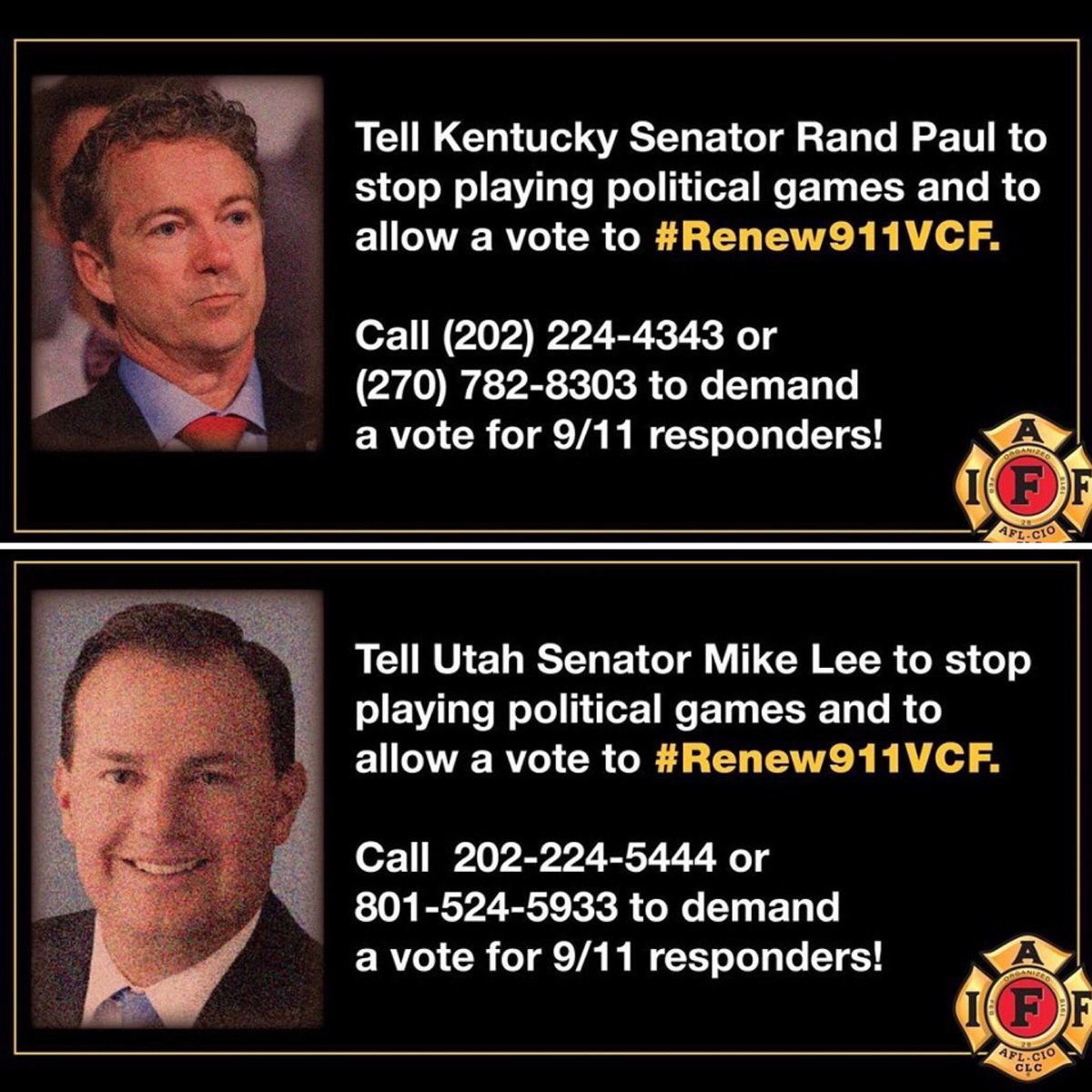 "This administration has been too eager, far too eager in my mind, to put sanctions relief on the table," Senator Chuck Schumer of New York, the minority leader, said Wednesday. "We cannot let Russia's meddling in our elections go unpunished, lest they ever consider something similar again."
"Senator Bob Corker, Republican of Tennessee, said the overwhelming passage of the measure "sends a strong signal to President Putin while ensuring the Trump administration has the flexibility it needs."
As per the 6/2/ 2019 NPR published interview between the host Robert Siegel and Michael Isikoff, chief investigative correspondent at Yahoo News, about the Trump administration's efforts to ease Russia sanctions:
Excerpts:
SIEGEL: "You write about panicky calls from people in government assigned to roll back the Russia sanctions. Who was calling whom and when?"
ISIKOFF: "Well, we know that the calls went to Dan Fried, who is a veteran State Department diplomat and was at the time the U.S. coordinator for sanctions policy. And he served through the first month of the Trump administration. And he had helped develop the sanctions on Russia after its intervention in Ukraine and also helped with the election sanctions imposed at the end of December."
"And he said in those first few weeks of the Trump administration, he gets these phone calls from officials who have been assigned to work on a sanctions relief package. They are very worried. And they say at one point to him, according to Fried, my God, can't you stop this?"
SIEGEL: And the measures in question, the penalties that they were ordered to develop a plan to lift, what were they again?"
ISIKOFF: "Well, the key ones are economic sanctions. There are Russian banks, Russian businesses that have been sanctioned, high-level Russian officials who have been sanctioned. They're basically blacklisted. That means they can't do business in the United States. If they have bank accounts that the United States can get access to, they could be frozen."
"This was done in coordination with the European Union. And that's a big issue on this because people like Fried and other people at the State Department say if the sanctions were to be lifted, it would be a huge breach of trust with the Europeans. They invested with the United States in imposing these sanctions on Russia."
SIEGEL: "You're writing about something that people in the Trump administration wanted to happen, but it didn't happen. Why not?"
ISIKOFF: "Well, if you look at the timing here, this was all in those first couple of weeks. And, in fact, one of the things that Dan Fried and one of his former colleagues in the Obama administration – Tom Malinowski, who was assistant secretary for human rights – did is they went to Capitol Hill and got congressional leaders who are – feel very strongly about this issue – Ben Cardin, the ranking Democrat on the Senate Foreign Relations Committee, John McCain, Republican Lindsey Graham – to co-sponsor legislation to codify the sanctions. And that basically would make it very difficult for the Trump administration to lift them."
"That happened on February 7, when that legislation was introduced. And then six days later, February 13, Michael Flynn, the White House national security adviser, is forced to resign over his conversations with the Russian ambassador, Sergey Kislyak, about sanctions which he misrepresented to Vice President Pence."
As per 5/31/ 2019 Roll Call report, "As Turkish leader courts Russia, U.S. prepares to cut ties" by Patrick Kelley:
Excerpts:
"Jilted by the United States, Recep Tayyip Erdogan, Turkey's president, has found a new friend, and possibly a new defense patron, in Washington's longtime nemesis, Vladimir Putin."
"
For the United States, a NATO ally cozying up to Russia is more than an inconvenience. It's a national security threat."
"In July 2019, Turkey will become the owners of Russian-made S-400 missile defense systems, a weapon designed to shoot from the sky enemy jets, including the F-35 Joint Strike Fighter. A few months later, the Turkish military plans to start flying those same American-made stealth fighters."
"Capitol Hill says Turkey simply can't have it both ways and won't let it buy the F-35 jet — or allow Turkish companies to participate in the international program, as they do now — if it purchases the Russian air defense system."
"It's just too risky, lawmakers argue, and would give Russia a peek into the stealthy F-35's secret capabilities and, perhaps more importantly, its vulnerabilities. And so, if Erdogan moves forward with buying the S–400, as he's expected to do, he's essentially forgoing a needed upgrade to Turkey's aging fighter fleet while damaging his own economy and accelerating the rot in its decades-old alliance with Washington."
"He's thoroughly irrational," Richard Aboulafia, an analyst and consultant for military aircraft programs, says of Turkey's leader.
"Irrational, Aboulafia says, for his economic brinkmanship and for believing he could get away with buying the Russian missile defenses and the American jet."
"The US in December approved its Patriot missile system — the S–400's competitor in the international market — for sale to Turkey. But Erdogan, who has built an international reputation for his intransigence, is set on the Russian system."
Shifting alliances
"That Turkey could turn to Russia for its air defense needs, just a few years ago, would have seemed impossible.
As the Syrian civil war raged in late 2015, a Russian jet flew a mission over northern Syria, a battle zone where Moscow fights in service of Syrian dictator Bashar Assad and where Turkey has backed anti-Assad rebels. The Russian jet repeatedly violated Turkey's airspace until a tailing Turkish F-16 shot it down. The Russian pilot ejected and rebels on the ground shot and killed him."
"Moscow immediately ceased defense contacts with Ankara and sanctioned the country."
"Now, less than 4 years later, Putin wants to help Erdogan target any aircraft that threatens Turkish skies."
"Putin's U-turn primarily stems from Erdogan's obeisance."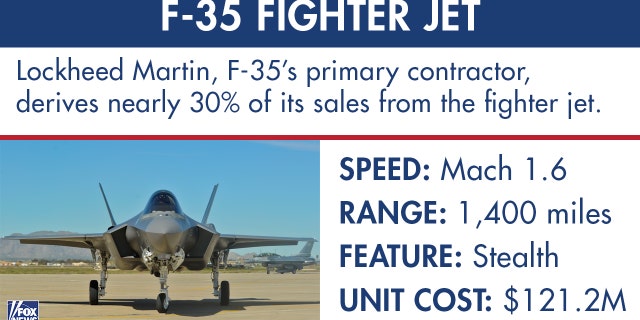 "Seven months after Putin sanctioned Turkey, and a month into peak tourist season, Erdogan apologized for shooting down the Russian jet and killing the pilot, touching off a diplomatic thaw."
"Weeks later, a failed coup d'etat against Erdogan drove him further from Washington and closer to Putin."
"For Putin, a successful coup in Turkey against his autocratic fraternal twin would reveal to Russians a blueprint for deposing him. Putin reportedly called Erdogan the same weekend of the botched coup, resolutely standing with him."
"Erdogan, meanwhile, was furious with Washington for not extraditing Fethullah Gulen, a Pennsylvania-based cleric whom Erdogan believes directed the coup."
"The US and Turkey have an extradition agreement, but there was no evidence that Gulen — a one-time ally of Erdogan who has a devoted, underground Turkish following — was behind the plot."
"Across Turkey's southern border in northeast Syria, the Kurds — an ethnic group scattered throughout the Middle East with separatist militant groups in Turkey — have gained control over a large expanse of territory thanks in part to Washington."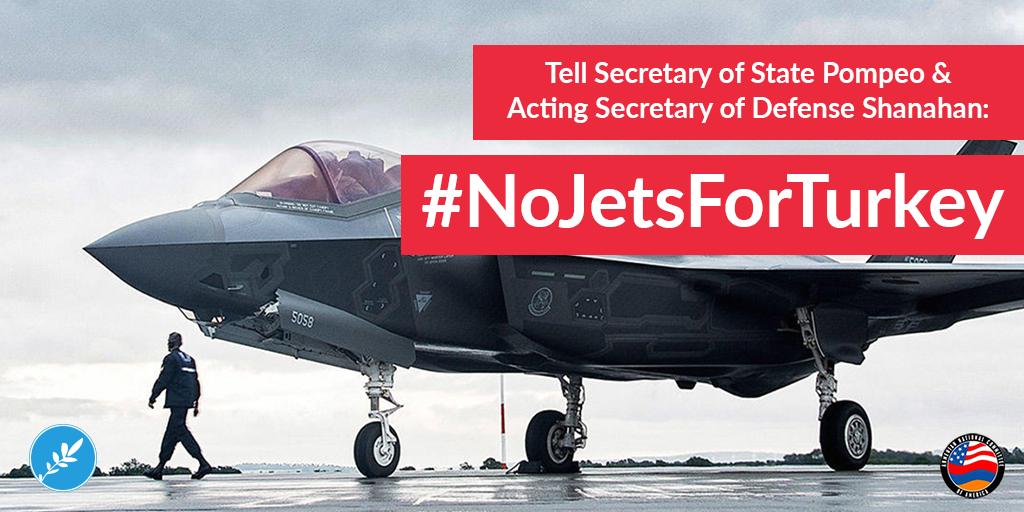 "Seeking to destroy the (ISIS) Islamic State terror group in Syria, but hoping to minimize U.S. involvement, the Pentagon trained and armed the best indigenous fighting force it could find — the YPG, a Syrian Kurdish militia."
"For Erdogan, the YPG is no different than the PKK, a militant Kurdish insurgency in Turkey that for decades fought against Ankara in a bid for autonomy."
"The State Department has tagged the PKK a terrorist organization, in the same league as ISIS and al-Qaida. And the YPG's ranks include Kurdish fighters aligned with the PKK."
"For Erdogan, the US aligning itself with the Syrian Kurdish militia was an utter betrayal. (Turks hate the Kurds more than ISIS. For years, it was Turkey's southern border that allowed ISIS militia to travel back and forth between Turkey and Syria.)"
"Putin has no gripe with the Kurds; his primary aim in Syria is to protect Assad, a mission that's looking more complete by the day."
Link to article: View on rollcall.com
NOTE: The Turkish government insists the YPG is an extension of the Kurdistan Workers' Party (PKK), which has fought for Kurdish autonomy in Turkey since 1984 and is designated as a terrorist group by the US and EU. The YPG and PKK share a similar ideology, but they claim to be separate entities.
Source: BBC News…Read More