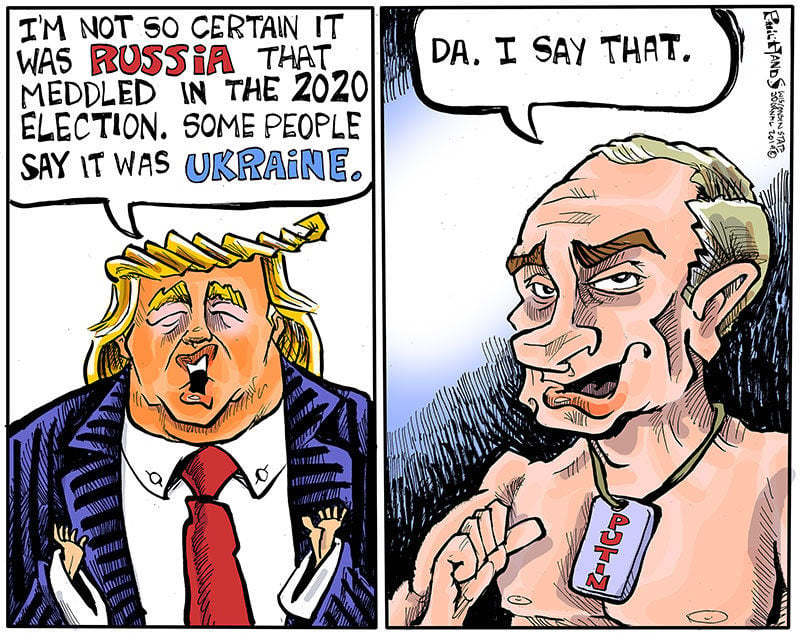 This post is a reblog of work I did around July 17, 2019.
The tell all book, Disloyal by Michael Cohen discusses the 2008 sale by Donald J. Trump of a Palm Beach property at price of at least $40 million dollars over its market value on page 249. What Mr. Cohen and other investigative writers haven't done is to connect this windfall to around the time when Deutsche Bank was asking for Mr. Trump to repay an overdue loan account to the tune of about $40 million dollars.
Background informatio
Deutsche Bank has been President Trump's number one creditor for 2 decades.
Deutsche Bank has been fined in 2017 for having laundered 10 billion dollars for Russian oligarchs.
I have speculated that Deutsche Bank was somehow involved in the financing of the 2008 sale of the president's former mansion at 515 N. County Road, Palm Beach, FL to the Russian oligarch Dmitry Rybolovlev for the inflated price of $95-$100 million dollars (valued at $60 million dollars 5 years later). This transaction would have provided the president with enough monies ($40 million dollars) to pay off an overdue 2008 loan to Deutsche Bank.
The timing could not have been better for Mr. Trump. In 2008, he sued Deutsche Bank to get out of $40 million in personal loans he'd borrowed to build Trump International Hotel & Tower in Chicago, arguing the financial collapse was an unexpected "act of God," that negated his duties to repay the loan.
Additional Information: Josef Ackermann ran Deutsche Bank when it laundered Russian money. [Motherjones]. After leaving Deutsche Bank, Ackermann became chairman of the Bank of Cyprus in 2014, which had just been bailed out by (the US Commerce Secretary under President Trump) Wilbur Ross.  [Motherjones].  Both banks have been fined for money laundering Russian monies.
The NY Times article is lengthy. See below link to review the entire report… 
On July 19, 2017, Ben Protess, Jessica Silver Greenberg and Jesse Drucker of the New York Times penned the following blockbuster report, "Big German Bank, Key to Trump's Finances, Faces New Scrutiny."
Excerpts:
"During the presidential campaign, Donald J. Trump pointed to his relationship with Deutsche Bank to counter reports that big banks were skeptical of doing business with him.
After a string of bankruptcies in his casino and hotel businesses in the 1990s, Mr. Trump became somewhat of an outsider on Wall Street, leaving the giant German bank among the few major financial institutions willing to lend him money."
"Banking regulators are reviewing hundreds of millions of dollars in loans made to Mr. Trump's businesses through Deutsche Bank's private wealth management unit, which caters to an ultrarich clientele, according to three people briefed on the review who were not authorized to speak publicly. The regulators want to know if the loans might expose the bank to heightened risks."
"Separately, Deutsche Bank has been in contact with federal investigators about the Trump accounts, according to two people briefed on the matter. And the bank is expecting to eventually have to provide information to Robert S. Mueller III, the special counsel overseeing the federal investigation into the Trump campaign's ties to Russia."
"It was not clear what information the bank might ultimately provide. Generally, the bank is seen as central to understanding Mr. Trump's finances since it is the only major financial institution that continues to conduct sizable business with him. Deutsche Bank has also lent money to Jared Kushner, the president's son-in-law and senior adviser, and to his family real estate business."
"Although Deutsche Bank recently landed in legal trouble for laundering money for Russian entities — paying more than $600 million in penalties to New York and British regulators — there is no indication of a Russian connection to Mr. Trump's loans or accounts at Deutsche Bank, people briefed on the matter said. The bank, which declined to comment, scrutinizes its accounts for problematic ties as part of so-called "know your customer" banking rules and other requirements."
And with one of its most famous clients headed to the White House, the bank designed a plan for overseeing the accounts of Mr. Trump and Mr. Kushner and presented it to regulators at the New York State Department of Financial Services early this year. The plan essentially called for monitoring the accounts for red flags such as exceptionally favorable loan terms or unusual partners."
"Additionally, the New York regulators recently requested information related to the hundreds of millions in loans Deutsche Bank's private wealth management division provided Mr. Trump, one of the people said, paying particular attention to personal guarantees he made to obtain the loans. Those guarantees have declined as the loans were paid down and the property values increased, but it remains a source of interest to the regulators."
"While there is no formal investigation of the bank — and personal guarantees are often required when people receive big loans from their wealth managers — the New York regulators have questioned whether the guarantee could create problems for Deutsche Bank should Mr. Trump fail to pay his debts. To collect, the bank would either have to sue the president, or risk being seen as cutting him a special deal."
"Mr. Trump has had a complicated relationship with the bank over the past 20 years, which has included more than $4 billion in loan commitments and potential bond offerings, a majority of which were completed, according to a New York Times review of securities filings and interviews with people with knowledge of the deals. Despite all the risk-taking — and a brief loan default that spurred the 2008 litigation — Mr. Trump's business has made the bank money, the people said."
"A few years after Mr. Trump sued the bank in 2008, he moved his business from the bank's commercial real estate lending division to its private wealth division, where executives were more willing to deal with him, according to the people briefed on the matter."
"In the past six years, the private wealth unit helped finance three of Mr. Trump's properties, including a golf course near Miami and a hotel in Washington, according to Mr. Trump's most recent financial disclosures and the people with knowledge of the loans."
"The size of the loans — totaling about $300 million — is somewhat unusual by Wall Street standards, according to former and current Deutsche Bank executives and wealth managers at other Wall Street firms."
"A few years after the project began, the 2008 financial crisis upended the global economy and Mr. Trump fell behind on loan payments. According to a person briefed on the deal, Deutsche Bank was discussing a possible extension, when Mr. Trump sued it to avoid paying $40 million that he had personally guaranteed."
"His argument, as detailed in a letter to the bank, was novel: "Deutsche Bank is one of the banks primarily responsible for the economic dysfunction we are currently facing," Mr. Trump wrote."
"With the help of a lawyer — Steven Schlesinger of Garden City, N.Y. — Mr. Trump argued that the financial crisis allowed him to invoke the extraordinary event clause in his contract with the bank. Mr. Trump argued Deutsche Bank should pay him $3 billion in damages."
"The bank filed its own action against Mr. Trump, demanding he make good on the loan. In a legal filing, Deutsche Bank, which had distributed the loan to a number of other banks, called the lawsuit "classic Trump."
"At a meeting, (in the bank) Mr. Trump threatened to remove his name from the building if he did not get more time to pay."
"Ultimately, the bank granted Mr. Trump additional time. And when he did, it was through the Wall Street equivalent of borrowing from one parent to repay the other."
"Mr. Trump received a loan from Deutsche Bank's wealth management unit to pay off the debt he owed the bank's real estate lending division, according to 2 people briefed on the transaction. The wealth management unit later issued another loan for the Chicago project that is valued at $25 million to $50 million."
"In the past six years, the private wealth unit helped finance three of Mr. Trump's properties, (about $300 million) including a golf course near Miami and a hotel in Washington, according to Mr. Trump's most recent financial disclosures and the people with knowledge of the loans."
Link to report: Big German Bank, Key to Trump's Finances, Faces New Scrutiny – The …https://www.nytimes.com/