The word is out via the Intercept and NBC News that the FBI's Special Counsel Robert Mueller III, who is the lead investigator in the Trump Russia probe, is asking questions regarding the possibility that the republican President Donald Trump's son-in-law and Senior Adviser Jared Kushner's conducted his business dealings to where the outcome could have influenced the White House's policy making.
My response to this development, is that it is about time. The NBC and Intercept articles cover Mr. Kushner's dealings with Qatar, a country which has been a long time ally to the US and which has been host to major US military bases for many years. The theory is that Mr. Kushner had been in talks with a Qatari financial institution regarding a business deal which went south. Soon after this incident, Saudi Arabia and the UAE embarked on a blockade against Qatar which the US Secretary of State Rex Tillerson and the US Secretary of Defense General James Mattis have spent months working to reverse and they are still trying to end. Supposedly, this middle east debackle may have been at the instigation of Mr. Kushner.
However, I am wondering if this nexus between Jared Kushner's business dealings and the creation of US policy didn't start as soon as his Father-in-Law was elected to be the 45th US president. My questions revolve around the 2 countries of China and Israel.
Here's the rest of the story…
As per JAN. 7, 2017 New York Times by Susanne Craig, Jo Becker and Jesse Drucker, "On the night of Nov. 16, a group of executives gathered in a private dining room of the restaurant La Chine at the Waldorf Astoria hotel in Midtown Manhattan. The table was laden with Chinese delicacies and $2,100 bottles of Château Lafite Rothschild. At one end sat Wu Xiaohui, the chairman of the Waldorf's owner, Anbang Insurance Group, a Chinese financial behemoth with estimated assets of $285 billion and an ownership structure shrouded in mystery. Close by sat Jared Kushner, a major New York real estate investor whose father-in-law, Donald J. Trump, had just been elected president of the United States."
"It was a mutually auspicious moment."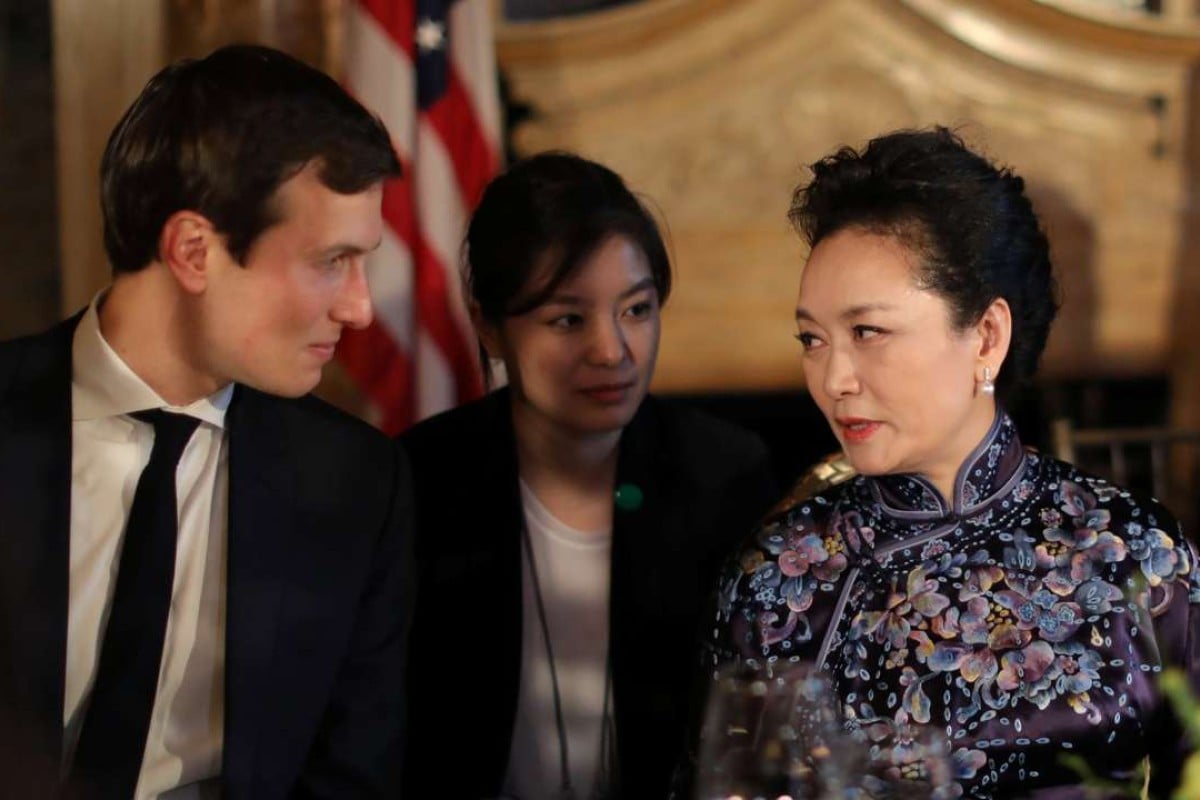 "Mr. Wu and Mr. Kushner — who is married to Mr. Trump's daughter Ivanka and is one of his closest advisers — were nearing agreement on a joint venture in Manhattan: the redevelopment of 666 Fifth Avenue, the fading crown jewel of the Kushner family real-estate empire. Anbang, which has close ties to the Chinese state, has seen its aggressive efforts to buy up hotels in the United States slowed amid concerns raised by Obama administration officials who review foreign investments for national security risk."
"With Mr. Kushner laying the groundwork for his own White House role, the meeting at the Waldorf shines a light on his family's multibillion-dollar business, Kushner Companies, and on the ethical thicket he would have to navigate while advising his father-in-law on policy that could affect his bottom line."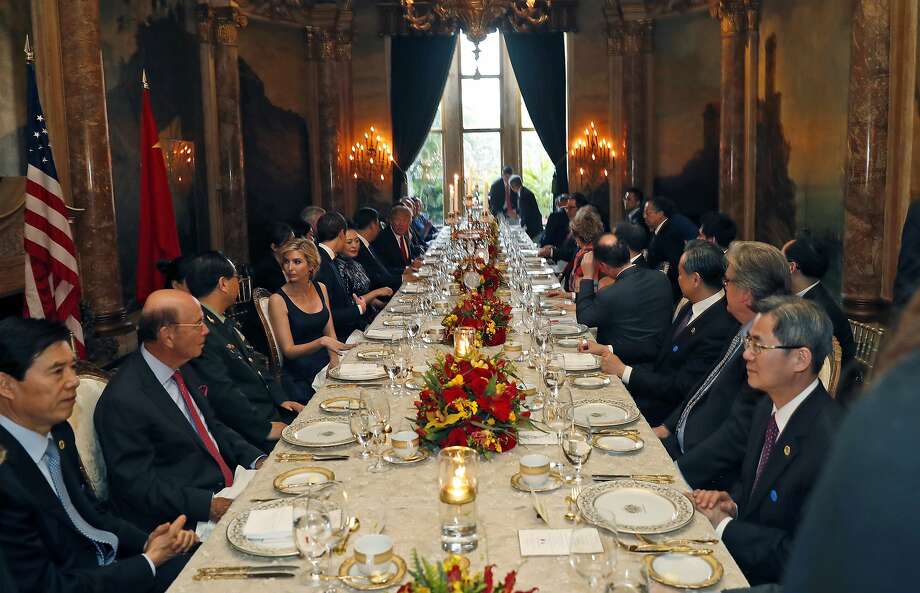 "The Anbang talks, which have not previously been reported, began roughly six months ago — "Well before the president-elect's victory," Mr. Kushner's spokeswoman, Risa Heller, noted. That was, however, just as Mr. Trump clinched the Republican nomination. While the talks are far along, representatives for Mr. Kushner said some points remained unresolved. Ms. Heller declined to outline the financial terms under discussion.
"As for conflicts of interest, Mr. Kushner would be required to make limited financial disclosures, which could give the public a clearer picture of his holdings. And, unlike Mr. Trump, who as president will be exempt from conflict-of-interest laws, he would have to recuse himself from decisions with a "direct and predictable effect" on his financial interests."
"Mr. Kushner played a pivotal role in persuading Mr. Trump, who made the Wall Street powerhouse Goldman Sachs a bête noire of his presidential campaign, to appoint the firm's president, Gary D. Cohn, as his chief economic adviser, according to several people involved in the transition. (Like a number of people interviewed for this article, they spoke on the condition of anonymity because they were not authorized to discuss internal matters.) Goldman Sachs has lent the Kushner Companies money and is an investor in a real estate technology company co-founded by Mr. Kushner and his brother."
"Indeed, despite a lack of foreign policy experience, Mr. Kushner is emerging as an important figure at a crucial moment for some of America's most complicated diplomatic relationships. Such is his influence in the geopolitical realm that transition officials have told the Obama White House that foreign policy matters that need to be brought to Mr. Trump's attention should be relayed through his son-in-law."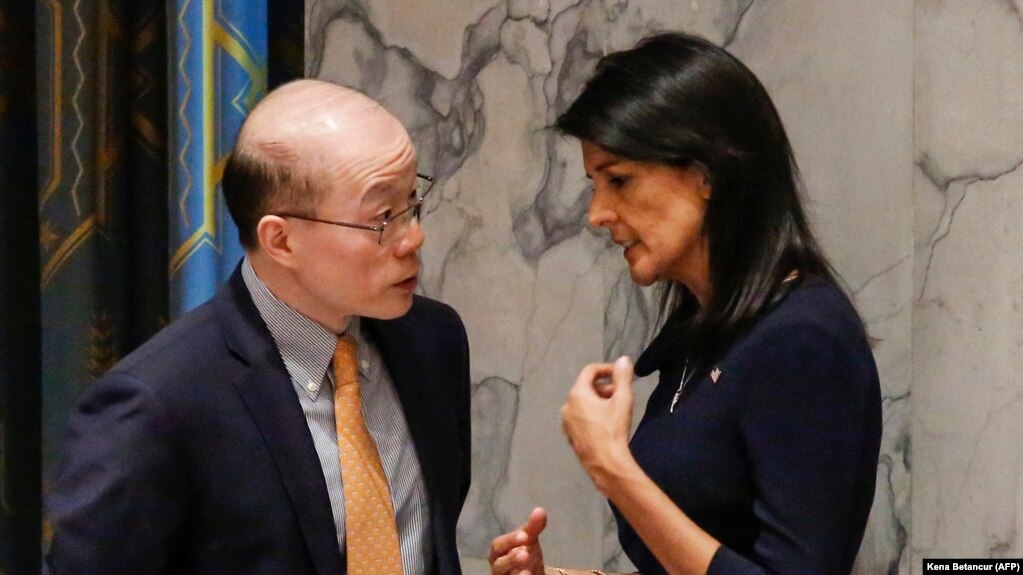 "So when the Chinese ambassador to the United States called the White House in early December to express what one official called China's "deep displeasure" at Mr. Trump's break with longstanding diplomatic tradition by speaking by phone with the president of Taiwan, the White House did not call the president-elect's national security team. Instead, it relayed that information through Mr. Kushner, whose company was not only in the midst of discussions with Anbang but also has Chinese investors."
"Ethics experts said that while the conflict-of-interest law is narrowly drawn, Mr. Kushner's mix of roles leads inevitably to ethical questions."
"Matthew T. Sanderson, a lawyer at Caplin & Drysdale and former general counsel to Senator Rand Paul's presidential campaign, said deals like the one with Anbang "might not be illegal under the conflict-of-interest rules, but raise a strong appearance that a foreign entity is using Mr. Kushner's business to try to influence U.S. policy."
"Without knowing details of Mr. Kushner's holdings and divestiture plans, he said, the merits of his proposal are hard to assess. Even if he divests his stake in certain properties, Mr. Sanderson added, "it strikes me as a half-measure" that "still poses a real conflict-of-interest issue and would be a drag on Mr. Trump's presidency and cause the American people to question Mr. Kushner's role in policy making."
As per a 2/12/17 CNN report by Zhang Baohui, "On Feb 10, the world was surprised by a phone call between US president Donald Trump and Chinese President Xi Jinping."
"A White House statement described their conversation as "extremely cordial." Most importantly for Xi, Trump affirmed US commitment to
 the "One China" policy.
This phone call, together with a 
personal letter from Trump to Xi two days earlier
, which expressed US interests in seeking "constructive relations" with China, removed many of the uncertainties generated by Trump's earlier comments that the "One China" principle was negotiable."
On March 2, 2018, Clayton Swisher and Ryan Grim of Intercept penned the following report, "Jared Kushner's Real-Estate Firm Sought Money Directly From Qatar Government Weeks Before Blockade"
Excerpts:
"THE REAL ESTATE firm tied to the family of presidential son-in-law and top White House adviser Jared Kushner made a direct pitch to Qatar's minister of finance in April 2017 in an attempt to secure investment in a critically distressed asset in the company's portfolio, according to two sources. At the previously unreported meeting, Jared Kushner's father Charles, who runs Kushner Companies, and Qatari Finance Minister Ali Sharif Al Emadi discussed financing for the Kushners' signature 666 Fifth Avenue property in New York City."
"The 30-minute meeting, according to two sources in the financial industry who asked not to be named because of the sensitivity of the potential transaction, included aides to both parties, and was held at a suite at the St. Regis Hotel in New York."
"A follow-up meeting was held the next day in a glass-walled conference room at the Kushner property itself, though Al Emadi did not attend the second gathering in person."
"The failure to broker the deal would be followed only a month later by a Middle Eastern diplomatic row in which Jared Kushner provided critical support to Qatar's neighbors. Led by Saudi Arabia and the United Arab Emirates, a group of Middle Eastern countries, with Kushner's backing, led a diplomatic assault that culminated in a blockade of Qatar. Kushner, according to reports at the time, subsequently undermined efforts by Secretary of State Rex Tillerson to bring an end to the standoff."
"On Friday afternoon (3/2/2018), NBC News reported that in late January and early February, Qatari government officials visiting the U.S. "considered turning over to Mueller what they believe is evidence of efforts by their country's Persian Gulf neighbors in coordination with Kushner to hurt their country."
"The Gulf crisis involving Qatar and its neighbors will likely be Kushner's defining foreign policy legacy. The crisis followed a May visit to Riyadh, Saudi Arabia, by Kushner and President Donald Trump, who subsequently took credit for Saudi Arabia and its allies' efforts against Qatar. The fallout has reshaped geopolitical alliances in the region, splitting the Gulf Cooperation Council and pushing Qatar, home to the Middle East's largest U.S. military base, closer to Turkey and Iran."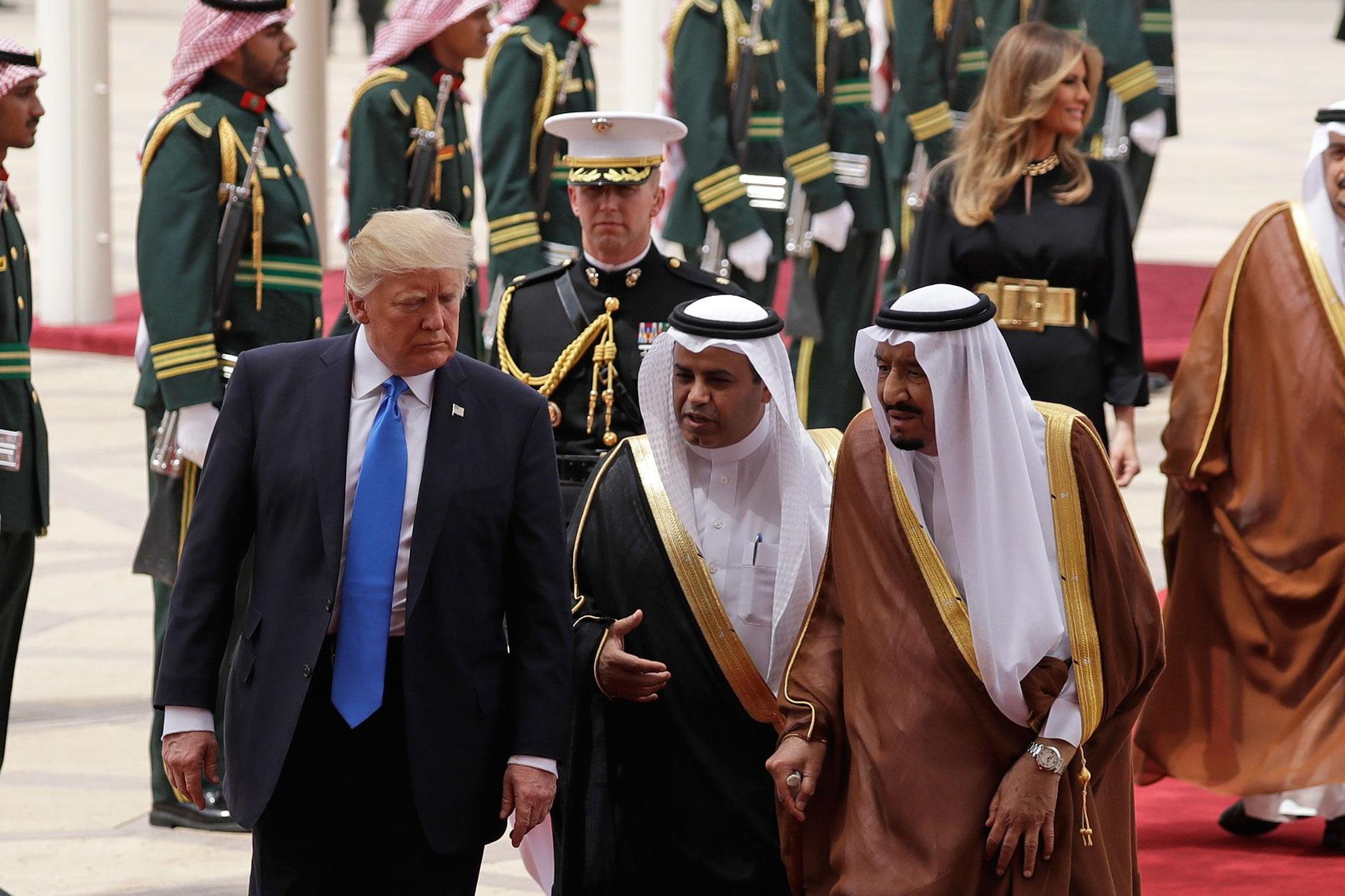 THE KUSHNER COMPANIES meetings with the Qataris were held the week of April 24. While Al Emadi was in NY, he appeared on Bloomberg TV to talk about the strategy of the Qatar Investment Authority, or QIA, the nation's sovereign wealth fund. A host asked Al Emadi about whether the investment fund did business on the basis of geopolitics. Al Emadi answered the only way he could. "I think if you look at what we do in QIA, or in our sovereign wealth fund, it's purely commercially driven. So we go where we think we're going to have value," he said. "We like what we see here. We performed very well in the last two years. The market has been very good to us. And hopefully we can continue the same strategy in the U.S."
"This was not the first time Charles Kushner solicited funds from the Qataris, but it is the first direct pitch known to be made to the minister of finance himself. Notably, the play came after Trump's election. The Intercept first reported last summer that Charles Kushner had also propositioned Sheikh Hamad bin Jassim al Thani, a prominent businessman who previously served as the country's foreign minister and prime minister. The deal proffered by HBJ, as he is known, was worth $500 million but ultimately fell through when Kushner Companies failed to secure other outside capital. That 2017 effort followed previous entreaties made in the region by Jared Kushner himself."
"The news of Kushner Companies' direct pitch to the Qatari government puts a Wednesday report from the Washington Post into broader context. U.S. intelligence services, the paper reported, had determined that officials in four countries — the United Arab Emirates, China, Israel, and Mexico — had been privately discussing how to use Jared Kushner's real-estate investments as a way to gain leverage over him in order to influence official U.S. policy."
"Kushner has divested from a small portion of Kushner Companies, but has retained substantial ownership. A balloon payment due in 2018 on the badly underwater property at 666 Fifth Avenue has been a ticking clock on the fortunes of the Kushner family, precipitating the global hunt for capital. The Washington Post reported earlier this year that the father-son pair, Jared and Charles Kushner, speak on a daily basis."
The New York Times reported last month that just prior to Jared Kushner's visit to Israel and Saudi Arabia in May 2017, his family real estate company "received a roughly $30 million investment from Menora Mivtachim," described as one of Israel's largest financial institutions.
Related articles"
Mueller team asking if Kushner foreign business ties influenced Trump /NBC News 
Why All This Fuss Over Qatar By Major Players Like Saudi Arabia