For weeks, I've been ruminating and trying to figure out the true intentions of the House Speaker Nancy Pelosi's staunch resistance against the US House Democrats commencing the constitutionally mandated impeachment inquiry against the Republican President Donald Trump based on his numerous crimes as enumerated in the 3/22/2019 FBI's final report regarding its 22 months long Trump-Russia probe, led by the Special Counsel Robert Mueller III.
For many of us who have studied the FBI's Mueller report detailing in excruciating detail President Trump's criminal enterprises that's run out of the White House, we see no option but to have the House honor its duty to initiate an impeachment inquiry, as it's the only government entity with the power between now and 2021 to be able to hold President Trump accountable for all of his felonious acts and to send a signal to the world that in this USA, no one is above the law.
As per the below 6/21/2019 Politico report, the tell that the House Speaker Nancy Pelosi realizes that she may have to reconsider her current hard-line anti-impeachment attitude, was revealed when she held a recent meeting with pro-impeachment House members where she floated the idea of creating a special committee to oversee an impeachment inquiry where she'd appoint her anti-impeachment ally, the current House Intelligence Committee Chairman Rep. Adam Schiff to head it. This tells me that all her explanations for not pushing for impeachment are bogus and that while she can probably be made to succumb to pressure to direct the House towards it commencing an impeachment inquiry, it'll be over her dead body.
Both will have to be targeted by grass root Democrats/ Never Trumpers' campaigns to promote the House commencing an impeachment inquiry, no later than the end of September 2019.
But on 6/23/2019, Rep. Adam Schiff was a CNN guest of the host Jake Tapper. The following are some of his more nuanced comments:
"What would get me to that point (of pro-impeachment) is, if we get to a final court decision compelling administration to provide testimony and documents, and they still refuse, then I think we're in a full-blown constitutional crisis that would compel that kind of remedy.
"I may get there before that point, Jake. So I continue to listen to people that I respect greatly within our caucus, constitutional lawyers like Larry Tribe and others, and weigh this, I think, every day, and have continued discussions with the speaker about it."
See: Speaker Pelosi Has To Start An House Impeachment Inquiry No Later Than September 2019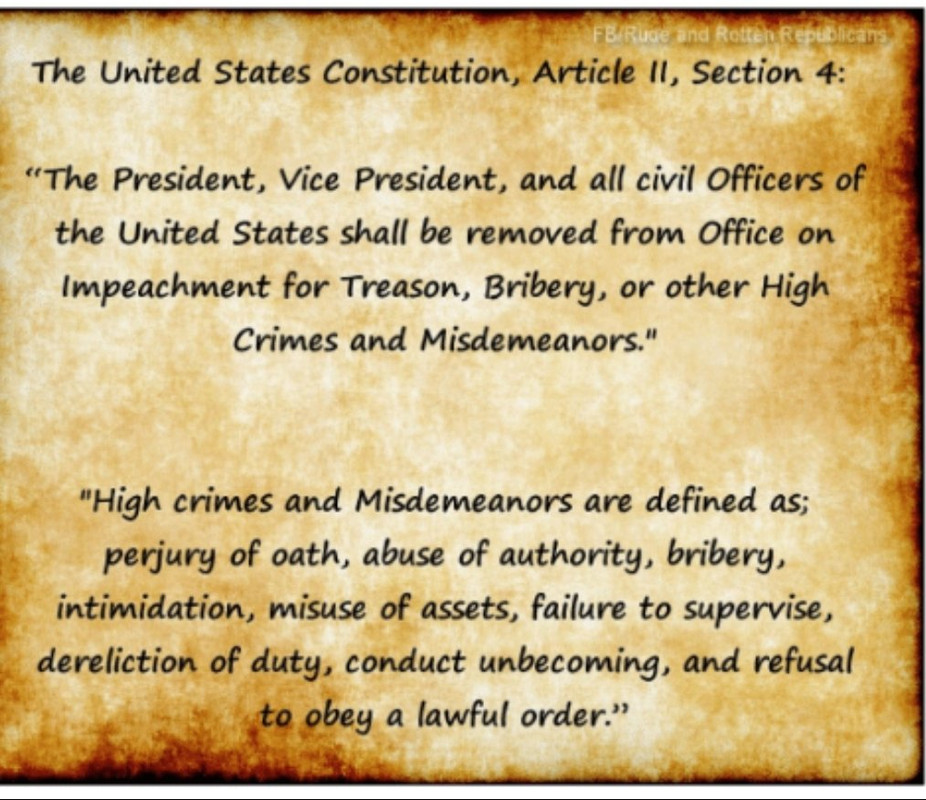 According to the 6/21/2019 below Politico report, there are about 200 House Democrats who favor an impeachment inquiry but they've not gone public, out of deference to the House Speaker Nancy Pelosi. The US House has 235 Democrats but to pass anything 218 votes are required. The Democratic Congressional Campaign Committee (DCCC) is the organization which designated 44 legislators who hail from Trump leaning districts and who are seen as key to holding on to the House in 2020. But the DCCC has anticipated that 26  from Trump districts will have the most competitive races in 2020. Speaker Pelosi can grant 17 passes to those members from Trump districts while still having the 218 votes that she needs for the US house to vote in favor of conducting an impeachment inquiry against President Trump.
In short, if Speaker Pelosi doesn't currently have the 218 votes that she needs, she's awfully close.  From my point of view, all the other objections that Speaker Pelosi has proffered don't hold water when fully studied and analyzed, like her demands that there has to be  support from GOP House colleagues; that there has to be more GOP Senate members who'd back impeachment; that there can be continuing investigations by House oversight committees without the formality of  impeachment, as a way to hold the president accountable but where the president can be ousted by the voters in 2020; that there's no point in starting an impeachment inquiry unless the House is prepared to go all the way; that the impeachment process is divisive on an already divided population; that the GOP and the president have been goading the Democrats into beginning an impeachment inquiry; that the president should do prison time instead of being impeached; that it's a patriotic act not to move towards impeachment; that in the past, when republicans impeached President Bill Clinton in 1994, they lost seats in the US Congress during the next election cycle. Did I miss anything?
Here's why I suspect that Speaker Nancy Pelosi is so resistant from performing that one non-legislative duty, granted it by the US Constitution, to hold a lawless president accountable via impeachment.
In 2010, Speaker Pelosi helped push through the House,, President Barack Obama's healthcare bill called the "Affordable Care Act" or Obamacare. She acted on what she knew was a principled stand.  At the the next election season in 2010, the House lost 13 Democratic Party seats because Obamacare had not yet become popular. In 2010, the Republican Party managed to take the majority position away from the Democrats in the US House, and they held onto that power until 2018 with a wider margin than expected because of courageous Democrats having taken a principled position. That had to be a painful loss for Speaker Pelosi.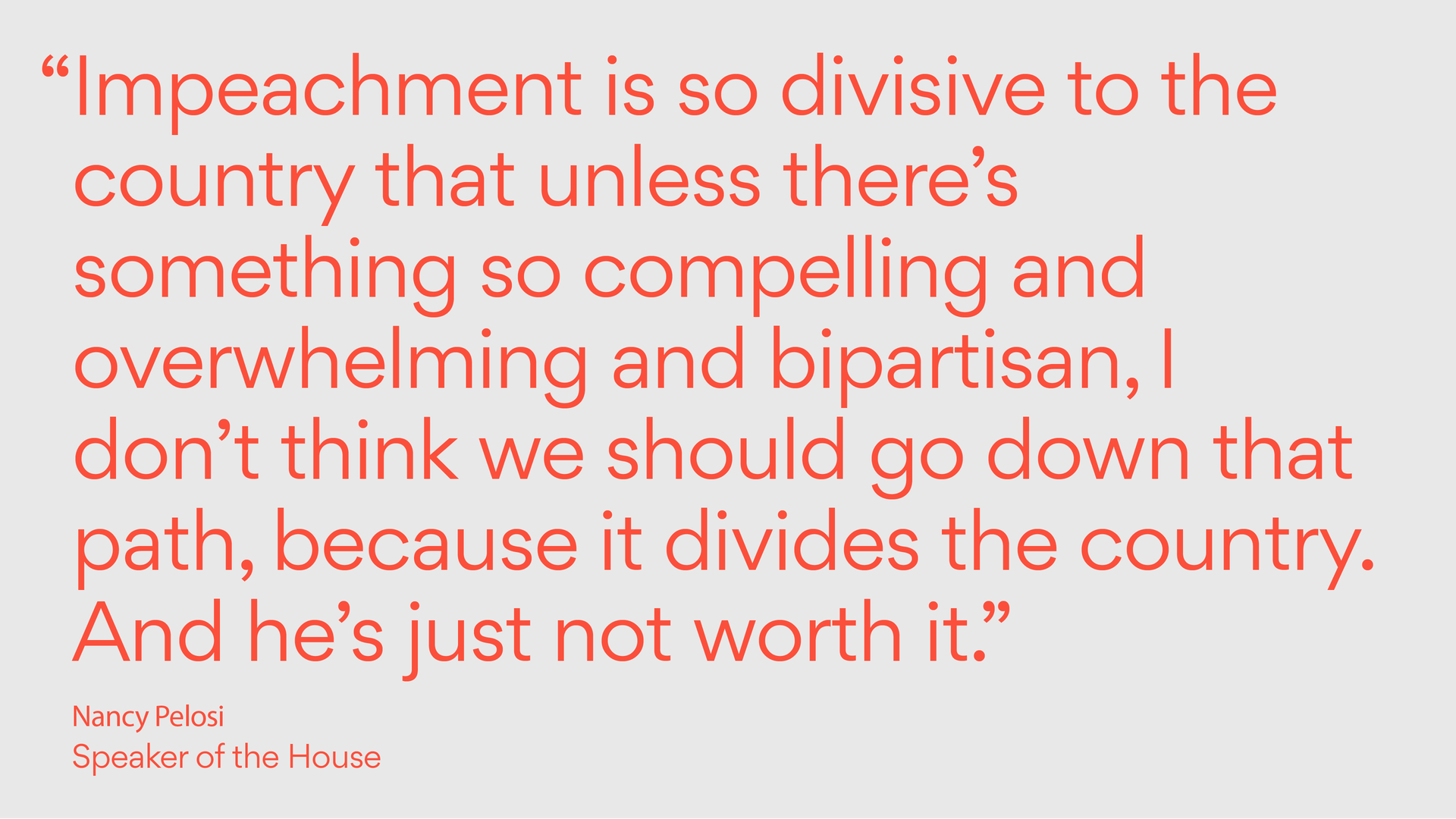 Speaker Pelosi is facing the reality that the Republican Party only has to flip 18 seats in the US House in 2020 where it becomes the new majority party. The Republican Party leaders will move heaven and earth to make this happen.
As a consequence, Speaker Pelosi is highly motivated to avoid/ limit/ mitigate the taking of any risks that could possibly flip the House to the Republican Party, and that includes the House starting the impeachment process.
As per the 4/12/2011 US News & World report, "Healthcare Vote Doomed 13 Democrats in 2010 Elections" by Paul Bedard" ("A new study finds several Democrats lost their seat in 2010 for backing healthcare.")
The 13 ousted Democrats ended up losing by less than 6.6 percent. "These are the members who, according to our findings, would still be in the House of Representatives were it not for their healthcare vote. If all these members had switched their ayes to noes,  Republicans  would still hold a majority, but only by a margin of 228 to 205 rather than 241 to 192," the two educators wrote.
Their full survey and list of the 13 healthcare losers can be seen here.
On June 21, 2019, Heather Caygle and John Bresnahan of Politico penned the following report, "Pro-impeachment ranks grow — and backers see more coming" ("More than 70 Democrats now back beginning an impeachment inquiry against Trump.")
Excerpts:
"The number of House Democrats calling for impeachment proceedings against President Donald Trump has swelled to more than 70 (78), showing momentum for efforts to oust the president, even as Speaker Nancy Pelosi refuses to go along with such a move."
Just on Thursday, four Democrats — Nydia Velázquez of New York, Tony Cardenas of California and Jan Schakowsky and Sean Casten of Illinois — announced their support for an impeachment inquiry."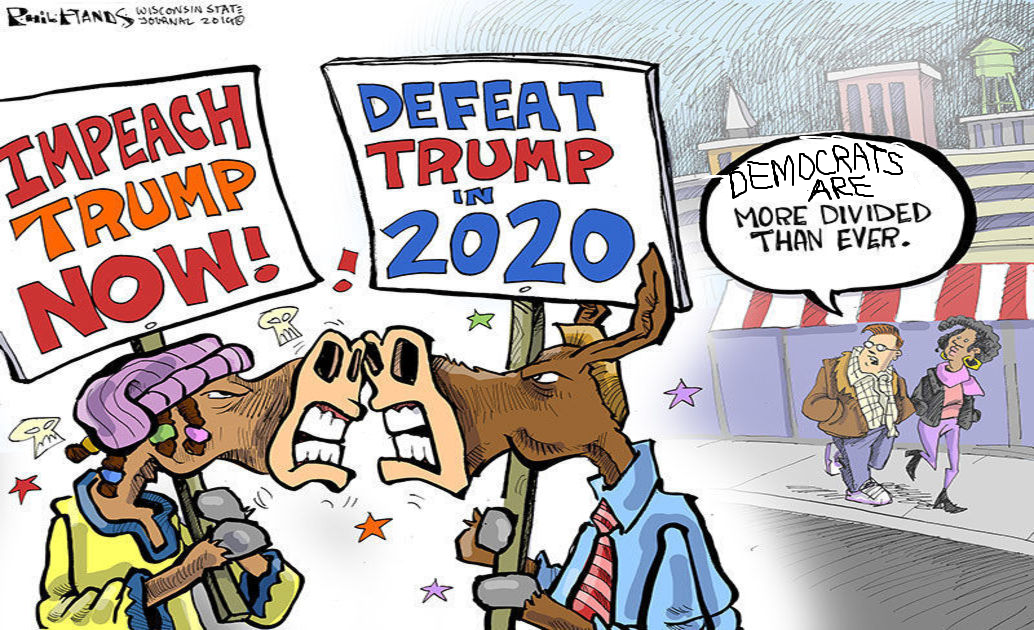 "That makes a dozen more Democrats now on record backing the inquiry since just last week, boosting the total to nearly one-third of the caucus. Included in the group are vulnerable freshmen members who beat Republicans during the last election cycle, and more Democrats are expected to announce their support in the coming days."
"The slow drip of members embracing impeachment isn't entirely by accident. The rollout is being assisted by a handful of Judiciary Committee Democrats who have been providing tactical advice such as how to raise the issue with leadership and messaging support to their colleagues as they publicly back impeachment, according to multiple lawmakers and aides."
"I think it is important for people like me to name what's happening right now," Schakowsky, a close ally of Pelosi, told reporters in explaining why she threw her support to an impeachment inquiry after months of holding back."
"That this man is unfit to be president, that he has committed high crimes and misdemeanors, that he has disobeyed the law, that he has attacked every institution of our democracy. And that makes him deserving of an impeachment inquiry," Schakowsky added."
"Yet even as some of her closest allies shift to backing an impeachment inquiry,Pelosi still refuses to consider the idea without Republican support. She told reporters on Wednesday that support for launching impeachment proceedings would have to "run deep" for her to change her mind. However, Pelosi also ruled out censuring Trump, leaving Democrats with only removing Trump from office if they want to punish him."
"I don't think you should have an inquiry unless you're ready to impeach."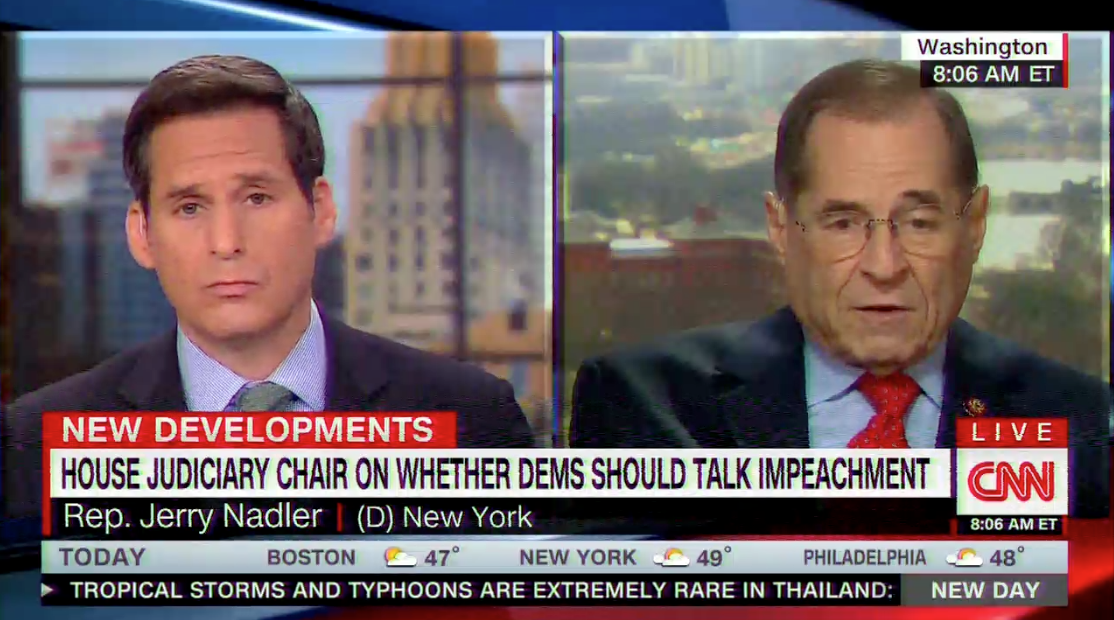 "So far, only one Republican — Rep. Justin Amash of Michigan — has called for an impeachment inquiry."
"Yet despite Pelosi's confident assertions, she's seeing the ground slowly shift under her feet as a mix of key Democratic allies, committee leaders and vulnerable freshmen throw their support behind the effort to oust the president."
"If it wasn't for politics, we would be impeaching this guy," said Rep. Juan Vargas (D-Calif.). "If this was a regular situation where we were taking a look at what a person has done, the crimes they have committed, I think it's a clear call that he should be impeached."
"There may be only 72 (77) [pro-impeachment Democrats] in public, but there are 200 in private," said another Democratic aide, speaking on the condition of anonymity. "But they're holding back out of deference for Pelosi."
"House Judiciary Committee members have been battling Trump's White House for months, attempting to highlight evidence obtained by former special counsel Robert Mueller that the president attempted to obstruct justice during the Russia election meddling probe."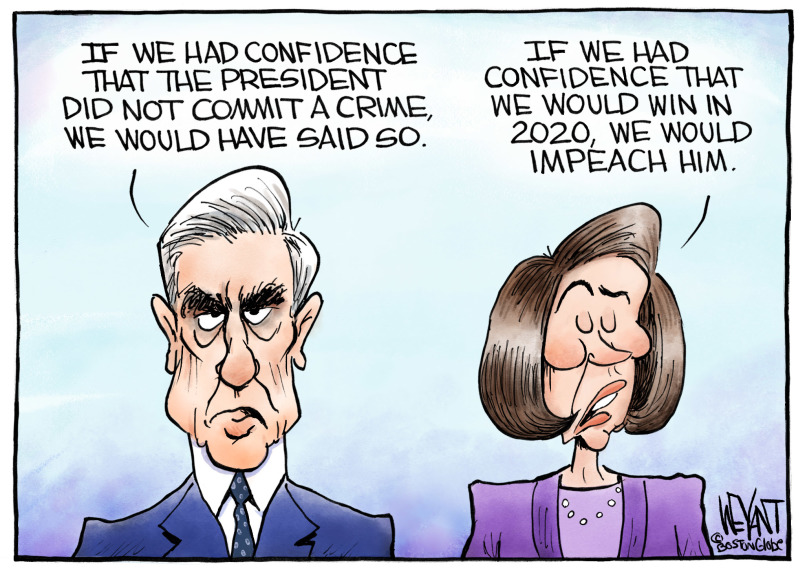 "Judiciary Committee Chairman Jerry Nadler (D-N.Y.) huddled with 4 of the most vocal Democrats on the issue — Reps. Jamie Raskin of Maryland, David Cicilline of Rhode Island, Joe Neguse of Colorado and Pramila Jayapal of Washington state — on Wednesday afternoon."
"During the meeting, the members discussed the possibility that Pelosi could create a special committee to oversee an impeachment inquiry and appoint California Rep. Adam Schiff, an ally of the speaker and leader of the House Intelligence Committee, as chairman, according to aides."
"No one in the upper ranks of leadership has ever raised this possibility, according to Democratic sources, but the idea has been privately fretted about among rank-and-file members for weeks. Schiff is one of the loudest voices against impeachment inside Democratic leadership. So even mentioning him as part of the impeachment inquiry underscores the paranoia among some members that Pelosi would try to undermine the proceedings even if she publicly support(ed) the plan."
"Top Democratic staffers swatted down the idea of a select committee. One Democratic aide said the leadership is "happy with the progress the 6 chairmen are making and there has been no discussion of any such proposal," referring to Nadler and other panel leaders overseeing the various Trump-related probes."
"Still, Raskin, Cicilline, Neguse and Jayapal have become some of the go-to lawmakers for apprehensive colleagues looking for guidance as they prepare to publicly back opening an impeachment inquiry."
"Lawmakers and aides with knowledge of the effort all stressed that the group is in no way pressuring members to come out in favor of an inquiry or coordinating timing of the announcements. But they're offering tips on how to approach leadership about the topic, what steps to take in the interim and the best way to make their announcement. A video now seems to be the popular choice, according to one source, as Schakowsky, Velázquez and Rep. Katie Porter of California all announced their support that way."
"There's a group of us who are on judiciary who are deeply ensconced in everything," said one of the lawmakers involved in the discussions, who requested anonymity. "We're not whipping, but we're just talking to people about what we're seeing and why it's important. People who are on committees of jurisdiction have a lot more information, so people are coming to us to ask us what's going on and we're sharing our views."
"However, the numbers and makeup of impeachment backers is noteworthy. Six of Pelosi's committee chairs have come out publicly for opening an impeachment inquiry. And Nadler has twice pressed the idea privately with Pelosi, only to be rebuffed."
"Three Democratic freshmen who represent Republican-leaning districts have also endorsed the idea with lawmakers saying privately they expect more of these "frontliners" to support an impeachment inquiry soon."
Link to entire report: politico.com/  Pro-impeachment ranks grow — and backers see more coming: More than 70 (77) Democrats now back beginning an impeachment inquiry ..
See: Dems, Can the US House Establish A 9/11 Style Commission To Assist In Russian Probe?